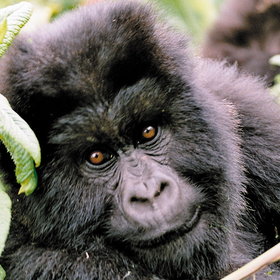 Take a look into the eyes of Rwanda.
Latest Kigali trip reviews
Kigali Serena Hotel luxury
26-May to 12-Jun 13
Excellent

Kigali Serena Hotel review
26-May to 12-Jun 13
Excellent

Luxurious Kigali Serenade Hotel
26-May to 12-Jun 13
Excellent

Had to cancel due to Rwandair stuff-up!
30-Dec to 23-Jan 13
Excellent

Good for an overnight in Kigali.
28-Dec to 10-Jan 13
Good

Kigali
Rwanda is a small country, with its modern capital, Kigali, at the centre. From here the roads radiate outwards, like the spokes of a wheel, and hence you'll occasionally spend a night here as part of any itinerary.
It gets relatively few tourists, so don't expect organized attractions. Instead take a stroll around one or two of its lively markets, you'll usually be met with great friendliness; or visit the new, very insightful and moving Kigali Genocide Museum.
The three main international hotels here – the
Laico Umubano Kigali Hotel
, the
Hotel des Mille Collines
and the
Kigali Serena Hotel
.