Lodges & safari camps in Samara Private Game Reserve
Sort by:
Name


|
Traveller's rating


|
No. of reviews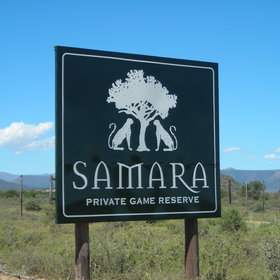 Samara Karoo Lodge
Karoo Lodge is located in the Samara Game Reserve – which, at 283km², is one of the larger game reserves in the Eastern Cape...More about Karoo Lodge
Very friendly, we liked the fact it was small so few other people there. Beautiful setting, well away from the rest of the world. Room was great, food excellent and plenty ... reviews...