Useful links featuring Lemala Manyara

Download a PDF...
To read what we say in our brochure, click on the link to download the brochure section including Lemala Manyara. To save a copy onto your computer, right-click on the link and select 'Save Target as...'.
Lemala Manyara is often combined with:
Sort by:
Name


|
% of trips


|
Traveller's rating


Dunia Camp
|
60%
|

Dunia Camp is located in the Moru Kopjes in the south of central Serengeti. This elegant yet unpretentious camp is in a good area for seeing the Wildebeest Migration between December and March, and then well located for the resident game of the central Serengeti for the rest of the year...
Read more about Dunia Camp
Plantation Lodge
|
60%
|


The privately run Plantation Lodge is located between Ngorongoro Conservation Area and Lake Manyara National Park, a short distance from the bustling market town of Karatu. It's set in nearly three hectares of beautifully maintained gardens, staffed entirely by local residents ...
Read more about Plantation Lodge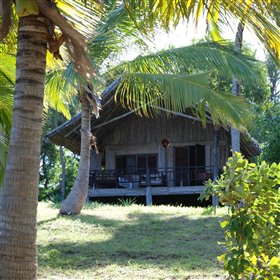 Pole Pole
|
40%
|


Pole Pole is a lovely relaxed beach lodge, set amongst coconut palms and overlooking the calm and sheltered Chole Bay in the Mafia Island Marine Park. The phrase 'pole pole' means 'slowly slowly' in Swahili, and certainly says a lot about the atmosphere here. With only ...
Read more about Pole Pole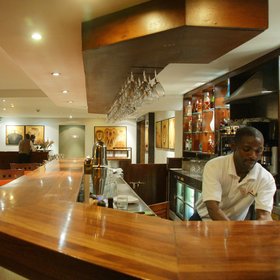 Ole-Sereni
|
40%
|


Opened in 2009, the Ole-Sereni is the closest Nairobi has to an airport hotel, though its brand-new neighbour, the Eka Hotel, seems likely to challenge it. The building, which formerly housed the US Embassy, borders the fence that runs along the north side of Nairobi National ...
Read more about Ole-Sereni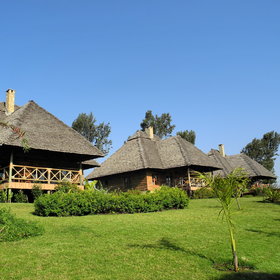 Exploreans Ngorongoro Lodge
|
20%
Opened in January 2012, Exploreans Ngorongoro Lodge has 20 cottages situated on a virgin-forest hillside in some 50 acres of land on the doorstep of Tanzania's UNESCO-listed Ngorongoro Crater. With wooden floors and beamed ceilings throughout, each cottage at Exploreans ...
Read more about Exploreans Ngorongoro
Kusini Camp
|
20%
|

Standing on the top of a Kopje in a remote corner of south-west Serengeti, Kusini Camp is very similar to its sibling, Swala Camp in Tarangire. It's a high-quality, permanent tented camp with 12 luxurious tents on polished wooden decks, each with an en-suite bathroom including ...
Read more about Kusini Camp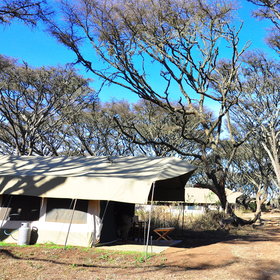 Lemala Ngorongoro
|
20%
|


Lemala Ngorongoro is located on the quieter eastern side of the Ngorongoro Crater rim, a short drive past the Lemala Gate, making it very convenient for getting into the Crater as early as possible. It has more of a bush feel than many lodges in the area, and so would ...
Read more about Lemala Ngorongoro
Southern Sun Dar
|
20%
|


The Southern Sun is located in Dar es Salaam's town centre, making it very convenient for those who only have a short stay in the city. With an outdoor pool, restaurant, fitness centre and variety of other facilities, it is a pleasant and good value hotel.
Read more about Southern Sun
Oliver's Camp
|
20%
|


In the quiet south-east of Tarangire National Park, beside Silale and Lormakau marshes, Oliver's Camp is a lovely tented camp that sits on a low, sandy ridge. Open from June to the end of March, it is particularly good for game in the height of the dry season, when the ...
Read more about Oliver's Camp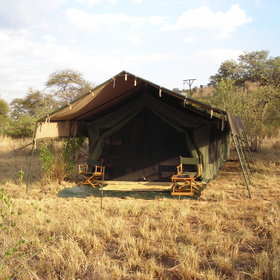 Nomad Serengeti Safari Camp
|
20%
|


Nomad Serengeti Safari Camp is a classic tented mobile camp, which changes location approximately every 10 - 14 days. Its aim is to follow the wildebeest migration around the Serengeti. As the camp has to move frequently - it is designed to be a bush camp and as a result ...
Read more about Nomad Serengeti Camp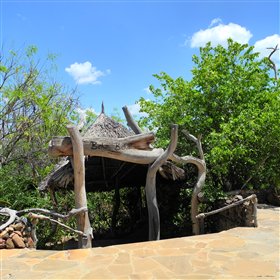 Beho Beho
|
20%
|

Beho Beho has a unique location in Selous Game Reserve – high on a hill in an area dotted with baobab trees. Indeed, the name Beho Beho means 'breeze'; apt given its airy location. Its site was first used as early as 1972, and it's not only one of the reserve's first camps, ...
Read more about Beho Beho
Unguja Lodge
|
20%
|


Run by the ever-helpful couple, Ralph and Elies, Unguja Lodge is a small, relaxed and friendly lodge in a lovely spot overlooking the picturesque Menai Bay Conservation area. The design of Unguja is modern and quite unique - lots of large white curving walls and high ...
Read more about Unguja Lodge