Useful links featuring Little Tubu

Download a PDF...
To read what we say in our brochure, click on the link to download the brochure section including Little Tubu. To save a copy onto your computer, right-click on the link and select 'Save Target as...'.
Little Tubu is often combined with:
Sort by:
Name


|
% of trips


|
Traveller's rating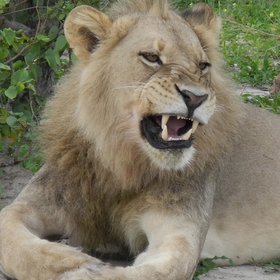 DumaTau Camp
|
67%
|

Originally opened in 2000, Botswana's tented DumaTau Camp was rebuilt and reopened in August 2012 beside the Linyanti River, not far from the original camp. It overlooks a lagoon and expansive swamps within the extensive, private Linyanti Reserve, where wildlife safaris ...
Read more about DumaTau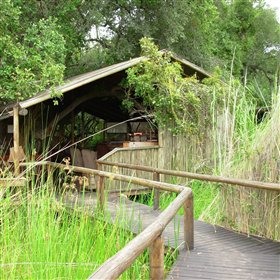 Little Vumbura
|
33%
|

Little Vumbura is an intimate and remote - but eminently comfortable - camp, built on a secluded island in the private Vumbura reserve. The camp is surrounded by water, both permanent deep channels and seasonal shallower floodplains, with access to good tracts of dry areas ...
Read more about Little Vumbura
Tau Pan Camp
|
33%
|


The first permanent camp to open inside the Central Kalahari Game Reserve (or the CKGR as it is usually known) – and still one of only two within the reserve – Tau Pan Camp sits on a low sand ridge with commanding views over the surrounding plains to Tau Pan and beyond...
Read more about Tau Pan Camp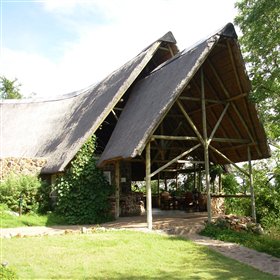 Muchenje Safari Lodge
|
33%
|


Located in the Chobe Forest Reserve, to the west of Chobe National Park and about 50km from Kasane, Muchenje Safari Lodge sits high on an escarpment overlooking a seasonal floodplain and onwards to the river in the distance. Muchenje isn't as luxurious as many of the lodges ...
Read more about Muchenje Safari Lodge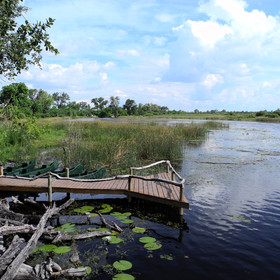 Savuti Camp
|
33%
|


Savuti Camp is about 30km due west of the Savuti Marsh, and the famous Savuti area of Chobe National Park. It stands in the private Linyanti Reserve, which covers 1,250km² and has within it three private camps. In the north, beside the Linyanti River, the environment is ...
Read more about Savuti Camp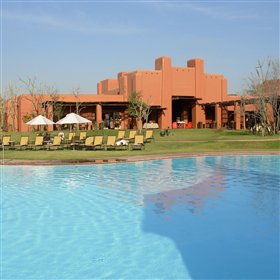 Zambezi Sun
|
33%
|


Opened in 2001, the 3-star Zambezi Sun is a sprawling resort hotel with an informal atmosphere, and a colourful, fun design throughout. The closest hotel to the Victoria Falls, it's really all about the location as you're just a few minutes walk from one of the Natural ...
Read more about Zambezi Sun
Victoria Falls Hotel
|
33%
|

The elegant Victoria Falls Hotel is located within walking distance of the Victoria Falls with views over the famous Victoria Falls Bridge spanning the Batoka Gorge. The hotel (originally built in 1904 to house engineers and associates working on the construction of the ...
Read more about Victoria Falls Hotel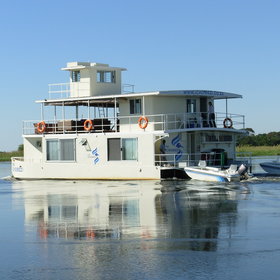 Ichobezi Houseboats
|
33%
|

At the eastern end of Namibia's Caprivi Strip, two houseboats cruise the Zambezi and Chobe Rivers. A few nights on one of these is a fantastic way to experience the birds, animals and scenery of this lush corner of Namibia. The Ichobezi Moli houseboat is 18 metres long ...
Read more about Ichobezi Houseboats