Useful links featuring Palacina

Download a PDF...
To read what we say in our brochure, click on the link to download the brochure section including Palacina. To save a copy onto your computer, right-click on the link and select 'Save Target as...'.
Places which are most often combined with the Palacina
Sort by:
Name


|
% of trips


|
Traveller's rating


Mountain Gorillas Nest
|
50%
|


For an acceptable hotel, that's also near to the start of the gorilla treks, consider the Gorilla's Nest. As recently as five or six years ago this was the very best hotel in this area, and it has grown steadily in recent years...
Read more about Mountain Gorillas Nest
Royal Palm Hotel
|
25%
|


Conveniently close to the airport, in the centre of town, the Moevenpick Royal Palm Hotel is perhaps the city's best large hotel: it's very professional and ideal for short overnight stops. The Royal palm has ...
Read more about Royal Palm Hotel
Hotel des Mille Collines
|
25%
|

Hotel des Mille Collines is set in Rwanda's capital city: Kigali. It is a four-star international hotel with 112 rooms, set in large gardens in downtown Kigali. The hotel gained much of its notoriety from its role ...
Read more about Hotel des Mille Collines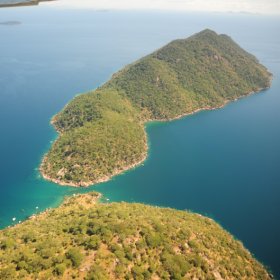 Domwe Island
|
25%
|


Nestled in dense bush, beside a small beach on the island's western shore, Kayak Africa's Domwe Island has five large tents and offers a waterside, safari-style experience. It can be reached either by kayak (two ...
Read more about Domwe Island
Chintheche Inn
|
25%
|

Chintheche Inn is situated on the northern shore of Lake Malawi, Africa's third largest lake, in one of the country's most beautiful and varied areas. Swathes of tropical rainforest lead down to the lake where ...
Read more about Chintheche Inn
Gorilla Mountain View Lodge
|
25%
|


The newest mid-range hotel in the Volcanoes National Park is the Gorilla Mountain View Lodge. The owners of the lodge are the former owners of the Mountain Gorilla's Nest. The Gorilla Mountain View Lodge has ...
Read more about Gorilla Mountain View
Breezes Beach Club
|
25%
|


Breezes Beach club occupies a lovely stretch of beach along the Michamvi Peninsula. Compared with many other Zanzibar lodges that we feature, it is a large (74 rooms) place, but being family-run it is less commercial ...
Read more about Breezes Beach Club
Mvuu Camp
|
25%
|


Nearby to the Wilderness Lodge, family-friendly Mvuu Camp has 13 chalets and caters for the more budget-conscious traveller. Again, its thatched lounge and dining area has lovely views up the Shire River and its ...
Read more about Mvuu Camp
Selous Impala Camp
|
25%
|

Selous Impala Camp is situated on a wooded stretch of the stunning Rufiji River within the Selous Game Reserve. Simply though stylishly designed, it offers varied safaris and combines well with its sister camp ...
Read more about Impala Camp
Mumbo Island
|
25%
|


A pristine and beautiful island situated four kilometres off the Cape Maclear Peninsular on Lake Malawi, Mumbo Island is the smaller and more scenic of the two islands used by Kayak Africa. Reached by a gentle ...
Read more about Mumbo Island