Useful links featuring The Emakoko

Download a PDF...
To read what we say in our brochure, click on the link to download the brochure section including The Emakoko. To save a copy onto your computer, right-click on the link and select 'Save Target as...'.
The Emakoko in the media
We often arrange African trips for top journalists and a few of the resultant articles are online. Pieces written about The Emakoko include:
Kenya: Roughly Speaking
by Richard Trillo
Published in Msafiri, Kenya Airways In-flight Magazine, p.50-58 on 1 May 2013
Kenya by Design
by Richard Trillo
Published in Travel Kenya, Travel Africa Magazine, p.8-21 on 1 May 2013
See our articles page for more pieces about our trips and safaris
Places which are most often combined with the The Emakoko
Sort by:
Name


|
% of trips


|
Traveller's rating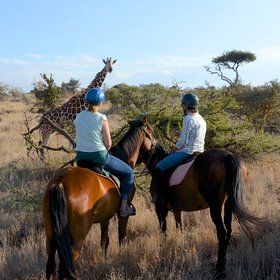 Lewa Wilderness
|
100%

Lewa Wilderness (sometimes known as Lewa Wilderness Trails or Wilderness Trails Lodge) is set on a hillside looking out over the Western Marania Valley and spring below. Started as a tented camp by the Craig family ...
Read more about Lewa Wilderness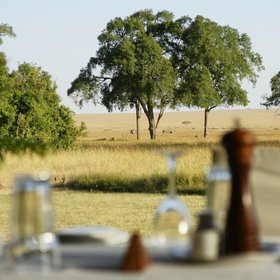 Governors Camp
|
100%

One of the oldest camps in the Mara, located on a thickly forested meander of the Mara River, Governors' Camp is also one of the biggest. This is really the main location of a giant camp split into three neighbouring ...
Read more about Governors Camp