Places which are most often combined with the Matamanene Camp
Sort by:
Name


|
% of trips


|
Traveller's rating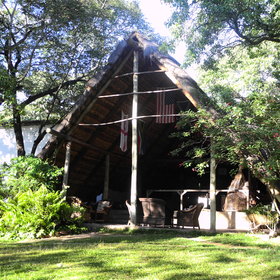 Pioneer Camp
|
78%
|


Pioneer Camp is situated just outside Lusaka, twenty minutes from the international airport - and this location is key to why we sometimes recommend it. If you have an early morning flight out of Lusaka, then spending ...
Read more about Pioneer Camp
Eight Reedbuck Hotel
|
56%
|


Anonymously sited in Lusaka's residential suburb of Kabulonga, number 8 Reedbuck Road seems like any other house on the road. However, inside Eight Reedbuck, its individual and flexible approach allows it to claim ...
Read more about Eight Reedbuck Hotel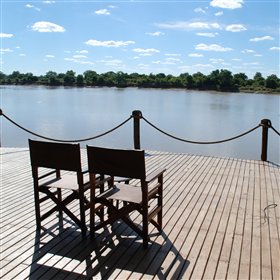 Nkwali
|
33%
|

Built on the banks of the Luangwa River, Nkwali Camp sits under the shade of tall mahogany, ebony and sausage trees. Owned and run by Robin Pope Safaris the camp is well situated a relatively short drive from Mfuwe ...
Read more about Nkwali
Taj Pamodzi Hotel
|
11%
|


The Taj Pamodzi Hotel, in the centre of Lusaka, and is most frequently used by our travellers as a stop-over hotel for just one night, typically for those who need to connect onto the early morning flight with ...
Read more about Taj Pamodzi Hotel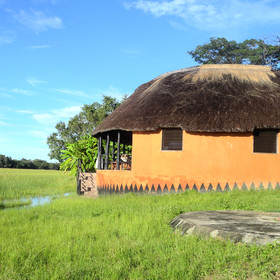 Wasa Lodge
|
11%
|

Kasanka National Park's wide variety of different types of vegetation results in it harbouring a diverse range of animal and bird species. As well as elephant, buffalo and thousands of puku, you'll find Sharp's ...
Read more about Wasa Lodge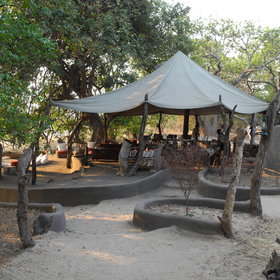 Tena Tena
|
11%
|


Run by Robin Pope Safaris , Tena Tena is in the remote Nsefu Sector, on the north side of South Luangwa National Park in an area rich with game. In August 2012 the camp was moved to a new location, about a kilometre ...
Read more about Tena Tena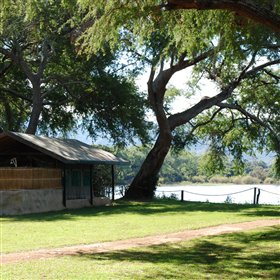 Chongwe River Camp
|
11%
|

Chongwe River Camp is located at the confluence of the Zambezi River and its tributary, the Chongwe River, which forms the western boundary of the Lower Zambezi National Park. The camp stands in a game management ...
Read more about Chongwe River Camp
Kaingo Camp
|
11%
|

Kaingo Camp overlooks the Luangwa River from beneath an old grove of ebony trees. It's been owned by Derek Shenton and his family for years, and Derek still heads up the team and is frequently in camp guiding. ...
Read more about Kaingo Camp
Kakuli Bushcamp
|
11%
|


Kakuli Bushcamp is a seasonal camp situated in a high density wildlife area within the South Luangwa National Park. Built at the confluence of the Luangwa and Lubi (pronounced Luwi) rivers, Kakuli is a small camp ...
Read more about Kakuli Bushcamp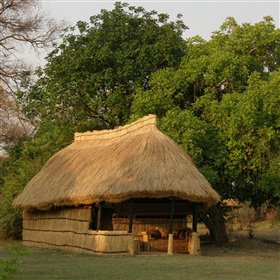 Tafika
|
11%
|


Home to John and Carol Coppinger, the founders of Remote Africa Safaris, Tafika is a small, first-class camp standing on the banks of the Luangwa River, on the north side of the beautiful Nsefu Sector of South ...
Read more about Tafika
Mwamba Bushcamp
|
11%
|


Mwamba Bushcamp is set beneath the shade of tall ebony trees overlooking a waterhole in the usually dry bed of the seasonal Mwamba River. Owned by Derek and Jules Shenton, it is a very natural yet comfortable camp: ...
Read more about Mwamba Bushcamp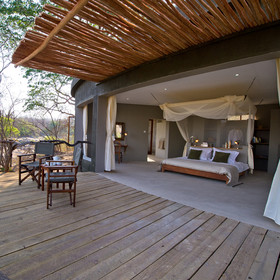 Mkulumadzi Lodge
|
11%
|

Overlooking tumbling rapids at the confluence of the Shire and Mkulumadzi (sometimes written 'Mkurumadzi', or even 'Mukulumadzi') rivers, Mkulumadzi is the newest safari lodge owned by Robin Pope Safaris and opened in July 2011...
Read more about Mkulumadzi