Nchila Reserve
Nchila Reserve is tucked away in the far northwest of Zambia, and is best reached by flying from Lusaka or northern Kafue. Dr Walter Fisher founded a mission here in 1889, and the estate (known as Hillwood Farm) is still run by his descendents. It's an amazing place, including an orphanage, a school, a farm, and the reserve.
Continue reading our full report on Nchila Reserve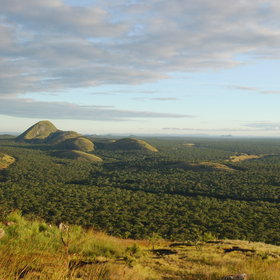 Northern Zambia is very remote with spectacular scenery...