Useful links featuring Luangwa Safari House

Useful links...
We want you to understand more about Luangwa Safari House. We're not shy to direct you to their own website as we're confident that a trip there with us will cost you the same or less than booking it any other way, even directly. So follow the links below for more information.
Luangwa Safari House
Click here to visit the homepage for Luangwa Safari House with lots more information on this amazing house and an excellent galery of photos and further information.
Luangwa Safari House is often combined with:
Sort by:
Name


|
% of trips


|
Traveller's rating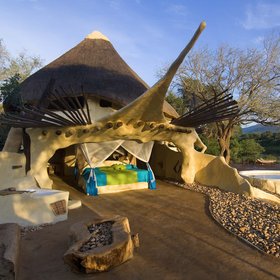 Chongwe River House
|
50%
|


A short distance from Chongwe River Camp, the spectacular Chongwe River House is a luxurious four-bedroomed house has been designed with originality and luxury in mind - complete with its own pool and deck in a great bush location overlooking the Chongwe River, a tributary ...
Read more about Chongwe River House
Motswiri Camp
|
33%
|


Motswiri Camp is situated on the banks of the Selinda Spillway in the far western corner of Botswana's Selinda Reserve. The landscape around it varies from woodland to open floodplains; it feels part of the Okavango Delta system. The camp was taken over in 2010 by a small ...
Read more about Motswiri Camp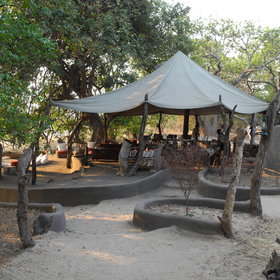 Tena Tena
|
17%
|


Run by Robin Pope Safaris , Tena Tena is in the remote Nsefu Sector, on the north side of South Luangwa National Park in an area rich with game. In August 2012 the camp was moved to a new location, about a kilometre upstream from its previous site, but it remains on the ...
Read more about Tena Tena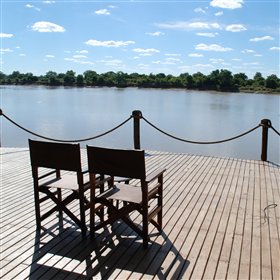 Nkwali
|
17%
|

Built on the banks of the Luangwa River, Nkwali Camp sits under the shade of tall mahogany, ebony and sausage trees. Owned and run by Robin Pope Safaris the camp is well situated a relatively short drive from Mfuwe Airport and overlooking South Luangwa National Park. Nkwali ...
Read more about Nkwali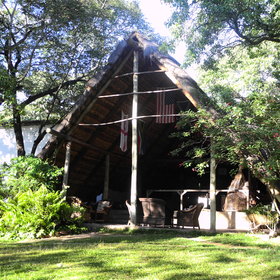 Pioneer Camp
|
17%
|


Pioneer Camp is situated just outside Lusaka, twenty minutes from the international airport - and this location is key to why we sometimes recommend it. If you have an early morning flight out of Lusaka, then spending your last night here might make sense. It's in a fairly ...
Read more about Pioneer Camp
Taj Pamodzi Hotel
|
17%
|


The Taj Pamodzi Hotel, in the centre of Lusaka, and is most frequently used by our travellers as a stop-over hotel for just one night, typically for those who need to connect onto the early morning flight with British Airways back to London. It's a large, slightly impersonal ...
Read more about Taj Pamodzi Hotel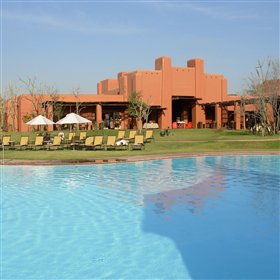 Zambezi Sun
|
17%
|


Opened in 2001, the 3-star Zambezi Sun is a sprawling resort hotel with an informal atmosphere, and a colourful, fun design throughout. The closest hotel to the Victoria Falls, it's really all about the location as you're just a few minutes walk from one of the Natural ...
Read more about Zambezi Sun
Kasaka River Lodge
|
17%
|


Kasaka River Lodge is a relatively simple and functional camp set outside the boundary of the Lower Zambezi National Park. When we last visited it had just been taken over by the excellent Chongwe River Camp, and thus we expect standards of guiding and service to improve ...
Read more about Kasaka River Lodge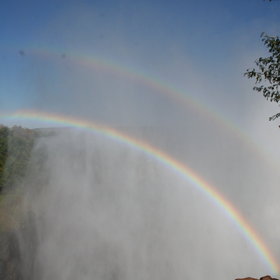 Tongabezi
|
17%
|

Set on the steep banks of the Zambezi River, about 18km upstream from the Victoria Falls, Tongabezi has long been one of the region's most romantic – and exclusive – hideaways. It was founded in 1990, many years before most of Africa's safari lodges, and from the beginning ...
Read more about Tongabezi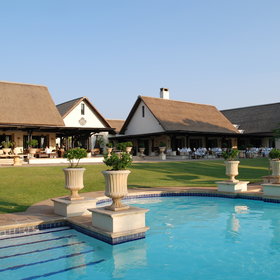 Royal Livingstone Hotel
|
17%
|

Situated in close proximity to the Victoria Falls, the five-star Royal Livingstone Hotel has 173 luxurious and well-appointed rooms, complete with satellite TV. They are relatively modest in size, but by contrast, the hotel's lounge and dining room are grand and airy - ...
Read more about Royal Livingstone Hotel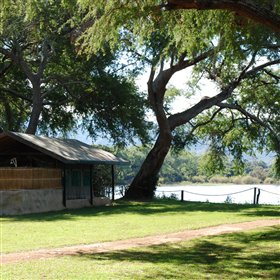 Chongwe River Camp
|
17%
|

Chongwe River Camp is located at the confluence of the Zambezi River and its tributary, the Chongwe River, which forms the western boundary of the Lower Zambezi National Park. The camp stands in a game management area that reaches a further 80km west along the Zambezi. ...
Read more about Chongwe River Camp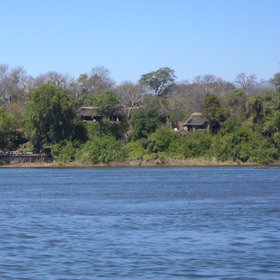 Sindabezi
|
17%
|

To really escape whilst you're near the Falls, consider a few nights at Sindabezi, Tongabezi's private island in the Zambezi. Recently refurbished, Sindabezi's five beautiful en-suite thatched cottages are now set up on stilts, among the trees and reached by soft sand paths...
Read more about Sindabezi
Kala Bushcamp
|
17%

Surrounded by 485km2 of private reserve in northern Botswana, Kala Bushcamp offers walking and horseriding safaris in an attractive setting beneath riparian woodland, overlooking a 'false spillway' off the ephemeral Selinda Spillway. Open only during Botswana's dry season ...
Read more about Kala Bushcamp