Useful links featuring Puku Ridge

Download a PDF...
To read what we say in our brochure, click on the link to download the brochure section including Puku Ridge. To save a copy onto your computer, right-click on the link and select 'Save Target as...'.
Useful links...
We want you to understand more about Puku Ridge. We're not shy to direct you to their own website as we're confident that a trip there with us will cost you the same or less than booking it any other way, even directly. So follow the links below for more information.
Puku Ridge's homepage.
Click here for more information and pictures of the safari camp.
Puku Ridge is often combined with:
Sort by:
Name


|
% of trips


|
Traveller's rating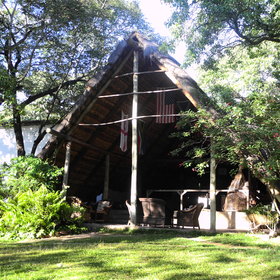 Pioneer Camp
|
80%
|


Pioneer Camp is situated just outside Lusaka, twenty minutes from the international airport - and this location is key to why we sometimes recommend it. If you have an early morning flight out of Lusaka, then spending your last night here might make sense. It's in a fairly ...
Read more about Pioneer Camp
Lion Camp
|
60%
|


Lion Camp is located in the north of South Luangwa National Park, close to the game-rich Lion Plain, and a three-hour drive through the park from Mfuwe airport. Comfortable and well appointed, it overlooks a plain on the edge of an oxbow lagoon, or wafwa, which is a real ...
Read more about Lion Camp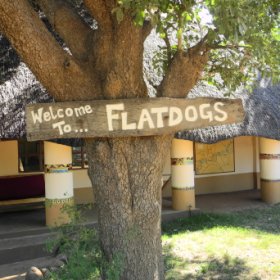 Flatdogs Camp
|
40%
|

Located in the Mfuwe area, just outside the gates into South Luangwa National Park, Flatdogs Camp was once known as an excellent backpackers' option and a really low-cost base for visiting the area. Whilst trying hard to retain its focus on value, its standards have improved ...
Read more about Flatdogs Camp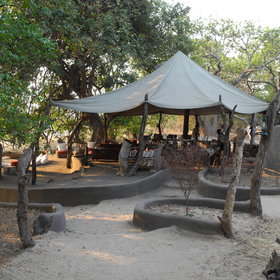 Tena Tena
|
20%
|


Run by Robin Pope Safaris , Tena Tena is in the remote Nsefu Sector, on the north side of South Luangwa National Park in an area rich with game. In August 2012 the camp was moved to a new location, about a kilometre upstream from its previous site, but it remains on the ...
Read more about Tena Tena
Kaingo Camp
|
20%
|

The well-established Kaingo Camp overlooks the Luangwa River from beneath an old grove of ebony trees. Owned by Derek Shenton and his family, it's one of the few owner-run camps remaining in South Luangwa National Park. Derek still heads up the team and is frequently in ...
Read more about Kaingo Camp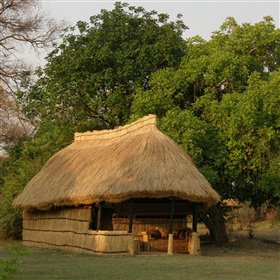 Tafika
|
20%
|


Home to John and Carol Coppinger, the founders of Remote Africa Safaris, Tafika is a small and apparently fairly rustic camp standing on the banks of the Luangwa River, on the north side of the beautiful Nsefu Sector of South Luangwa National Park. Tafika and its two satellite ...
Read more about Tafika
Mwamba Bushcamp
|
20%
|


Mwamba Bushcamp is set beneath the shade of tall ebony trees overlooking a waterhole in the usually dry bed of the seasonal Mwamba River. Owned by Derek and Jules Shenton, it is a very natural yet comfortable camp: small, intimate and very remote. Mwamba is the smaller ...
Read more about Mwamba Bushcamp
Chiawa Camp
|
20%
|


The unpretentious, family-owned and run Chiawa Camp is set in the heart of the game-rich Lower Zambezi National Park. Chiawa stands on the grassy banks of the Zambezi River with uninterrupted views across the Zambezi, overlooking Zimbabwe's Mana Pools National Park. The ...
Read more about Chiawa Camp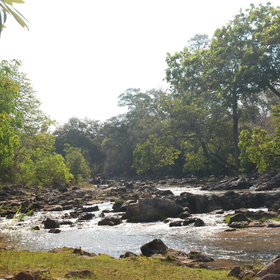 Mwaleshi Camp
|
20%
|


Located in the remote, walking-only area of the North Luangwa National Park, Mwaleshi Camp is a rustic little safari camp. It stands beside the crystal-clear Mwaleshi River, 10km from its confluence with the main Luangwa River, in a wilderness area renowned for its huge ...
Read more about Mwaleshi Camp
Kaya Mawa
|
20%
|


Beside the implausibly clear waters of Lake Malawi, Kaya Mawa's rooms are widely spread around a golden beach and the two headlands that bound it. It has been designed imaginatively, with many rooms fitted carefully into the rocky headlands and having direct access to the lake...
Read more about Kaya Mawa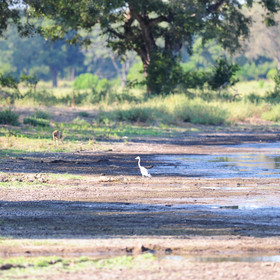 Goliath Safaris
|
20%
|


Goliath Safaris is one of the most established safari operators in Mana Pools National Park, with nearly 30 years' experience in the area. The company is part owned and run by Stretch Ferreira who, over this time, has gained a wealth of knowledge of the bush and its residents...
Read more about Goliath Safaris