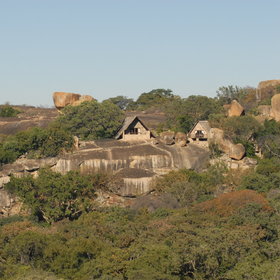 Despite the political situation in Zimbabwe, some small camps still operate…
Latest Bulawayo trip reviews
Retro experience at Bulawayo Club
15-Nov to 1-Dec 12
Good

Another time, another place
7-Oct to 22-Oct 12
Excellent

Bulawayo Club review
11-Jul to 29-Jul 12
Good

A lot done. A lot more to do.
12-Nov to 23-Nov 11
Average

Bulawayo Club
24-Jul to 8-Aug 11
Good

Bulawayo
Zimbabwe's second city Bulawayo is rich in culture and history. It's also a gateway to several of the country's world-class wildlife destinations wich are found right on its doorstep. In contrast to these surrounding remote wilderness areas however the verandas of slowly fading colonial buildings are alive with the hustle and bustle of urban Africa.
While in Bulawayo why not stay in a small hotel with history, visit a few museums (most notably the Natural History Museum and the Railway Museum) and just wander around to soak up the atmosphere.