Faru Faru Lodge
Rooms
6 rooms
Open
All year
Faru Faru Lodge is the most southerly of the Singita's properties in the Serengeti, and is close to the Grumeti River and the Serengeti's Western Corridor. Having opened early in 2007, Faru Faru is also the newest of the properties here.
Rooms at Faru Faru Lodge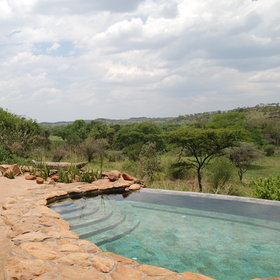 The exclusive Faru Faru Camp, in the Grumeti Reserve, overlooks the Serengeti plains.
Video of Faru Faru Lodge


Short movie about Faru Faru Lodge with its facilities, the area and the wildlife.


This is a long video about Faru Faru Lodge with many interviews from the staff of the lodge.