Camelthorn
Camelthorn is a brand new camp due to open for the first time in mid-2013. It is situated in one of the more remote corners – at the extreme south-east Hwange National Park.
Continue reading our full report on Camelthorn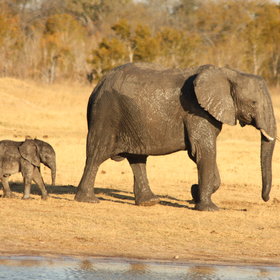 Hwange is an excellent big game area, well-known for its very healthy elephant population
Video of Camelthorn


Watch elephants at a waterhole in Hwange from a frog's perspective!