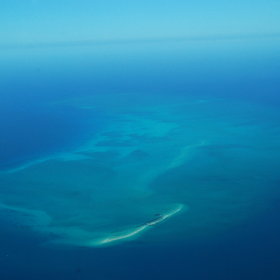 Mozambique is a big country, with hundreds of islands scattered along its coast.
Advice for Lesbian, Gay, Bisexual and Transgender (LGBT) Travellers in Mozambique
We are occasionally asked "Is Mozambique a gay-friendly holiday destination?", or "Is Mozambique safe for LGBT travellers?" Here we'll share with you the experience we have of gay travel to Mozambique.
We've been organising trips to sub-Saharan Africa for our travellers for more than 20 years, and in that time we've booked many holidays for LGBT travellers. To date, we have never heard of any issues experienced by our travellers due to their sexuality.
As a tourist visitor to Mozambique, your gender identity and your sexual preferences are your business. If kept private, these should not be of interest to anyone. While Mozambique is one of Africa's more liberal countries in its views towards homosexuality and the LGBT community, public displays of affection – whether between a heterosexual or a gay couple – are generally considered inappropriate, and may draw condemnation from more conservative Mozambicans.
The legal background for LGBT travellers in Mozambique
Mozambique remains one of the few African nations to have any laws against sexual discrimination. In 2007, the government put in place legislation to protect against discrimination in the workplace towards gay, lesbian and bisexual employees.
The legalisation of same-sex sexual activity finally came in June 2015, and was passed with very little resistance. For many years there have been peaceful protests in Mozambique supporting the rights of the LGBT community to same sex-marriage, and polls conducted in Mozambique continue to indicate moderate levels of support for this and LGBT rights in general.
LGBT travellers in Mozambique
Ex-Portuguese colonies across Africa tend to have a comparatively liberal attitude to same-sex relationships, and Mozambique is no exception. We regard Mozambique as one of the more LGBT-friendly nations in sub-Saharan Africa, with people in more cosmopolitan areas, such as Maputo, tending to be more liberal than those in rural areas.
That is not to say that prejudice does not exist in Mozambique. Sadly it does. However, it mainly occurs in traditional, rural communities where very conservative attitudes can be the norm. Prejudice is far less common in more cosmopolitan regions.
In remote parts of Mozambique, public displays of affection or overtly sexual behaviour between any couple, whether heterosexual or LGBT, would be severely frowned upon. That said, it is worth noting that in traditional African culture it is very common for friends of the same sex to walk around holding hands. This has no sexual connotation; it is simply typical of traditional African life.
Most of our trips to Mozambique focus on more remote areas, including a number of islands, where the only people will sometimes be staff at your lodge, and other guests. Here the subject of sexuality is much less of any issue, although out of sensibility to the staff we'd still advise travellers to keep their behaviour on the conservative side.
In Mozambique's tourism industry, staff work with a very wide variety of guests, from different backgrounds. Rooms can almost always be made up as doubles or twins with very little fuss. Even if staff have conservative personal views, we have never heard of anyone indicating their views to any of our travellers.
Nevertheless, we advise all our travellers, gay or straight, to avoid public displays of affection or sexual behaviour – which should avoid causing any offence.
Additional sources of advice and information for LGBT travellers to Mozambique
Do feel free to call us to talk through any concerns if you're thinking of travelling with us to Mozambique. Additional sources of information include: