Wildlife in Botswana
Botswana represents wilderness on a grand scale. From the water-rich expanses of the Okavango Delta in the north to the arid emptiness of the Central Kalahari Game Reserve, wildlife is in its natural element.
---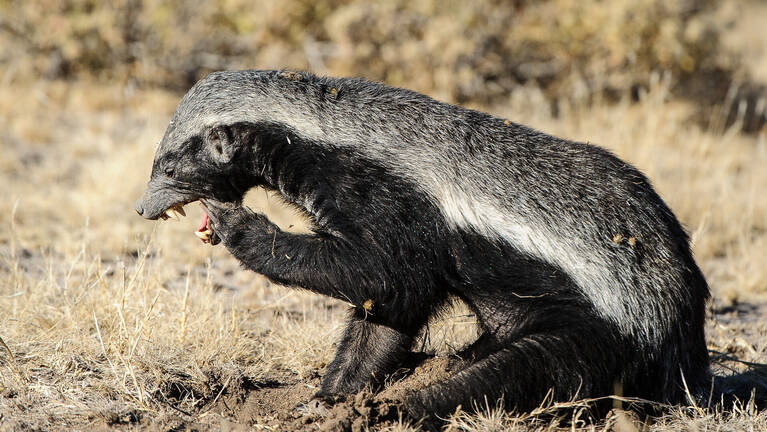 The sheer range of Botswana's ecosystems translates into a correspondingly wide range of animals. Huge herds of buffalo and elephant roam across the north, revelling in the permanent waters of the Okavango Delta, and out to the Chobe, Kwando and Linyanti rivers.

Further south, on the great salt pans of Makgadikgadi and Nxai, zebra congregate in their thousands during the rains, in a migratory pattern that remains far from understood.

Water-dependent antelope such as waterbuck and red lechwe thrive in the wetlands of the north; springbok and oryx seek out the arid grasslands of the pans and the CKGR.

Of the predators, lion are omnipresent, the availability of prey influencing the size of the pride. Cheetah, too, are at home across the region, though arguably more common in drier areas where competition for prey is less fierce. More specific, leopard favour riverine woodlands; wild dog the open savannah.

Great wildlife safaris to Botswana
The possibilities are endless; here are just a handful of ideas for great safaris in Botswana.
---
Botswana's top camps for wildlife safaris
Click on the dots on the map to show the sightings from that lodges or camps for the species selected. It's based on 4824 reports by 584 groups of our our travellers since May 2018.
---