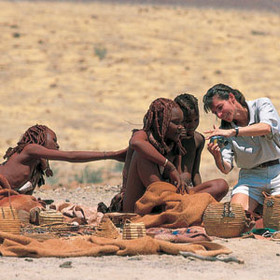 Chatting with some Himba women
Cultural experiences in Africa
The idea of an African 'cultural experience' sometimes makes us cringe. It brings to mind superficial tribal dancing and local people forced into demeaning, stereotypical roles. Rest assured: this is absolutely not what we offer.

Looking through our website's pages you'll find very, very few places where we write of traditional cultural experiences. That's because we simply do not send visitors to interact with local people who live in Africa's more fragile, original cultures unless we can be sure that it'll be beneficial to both our visitors and their hosts.

Fortunately, there are a few places like this where you can meet individuals living traditional lives – and the meeting leaves you with a mutual understanding and respect.

Cultural adventures with Wild about Africa
Wild about Africa
specialises in simple and luxury camping safaris to Namibia and Botswana. If you're interested in Africa's traditional cultures, and prefer to travel in a small group of like-minded adventures, see
Wild about Africa's
ideas for
Cultural travel in small groups
.
Cultural experiences in
Zimbabwe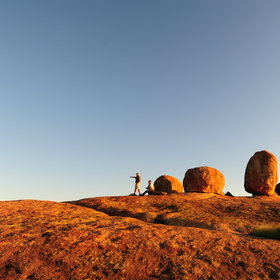 Despite its troubled recent history, Zimbabwe is a vibrant and beautiful country, with some excellent Africa cultural experiences to be had. Not only are there opportunities to engage with traditional cultures through visiting local villages, there is also Zimbabwe's fascinating history to discover.
Ideas for cultural experiences in Zimbabwe