From personal passion to award-winning, bespoke tour operator
Grown from a deep love of the African continent and its people, Expert Africa is a dedicated team of travel specialists crafting high-quality, tailor-made trips to Southern and East Africa.
---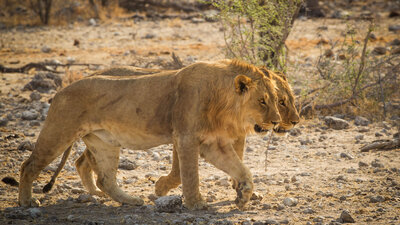 An Unlikely Partnership
Award-winning. Experienced. Fiercely independent. Progressive. Responsible. We are all very proud to be part of Expert Africa and all that it stands for. It began as an unlikely partnership between two men: one young, buzzing with ideas and a passion for adventurous travel, and the other an experienced tour operator with an eye for new opportunities. 23 years later, those men, Chris McIntyre of Expert Africa and Noel Josephides of Sunvil Holidays, are still at the helm today, and still as passionate.


Love at First Sight
In 1985, armed with a physics degree and a backpack, Expert Africa's Managing Director, Chris McIntyre, stepped away from Oxford University's dreaming spires and travelled to rural Zimbabwe. Joining British organisation Voluntary Service Overseas (VSO), Chris headed to the heart of cotton-picking country to teach maths and physics in a local school. Over three eye-opening years, he fell in love with Africa: both its people and places. Hitchhiking and backpacking during school holidays, Chris ventured all around the subcontinent's national parks and wilderness areas, following a passion for natural history and discovery.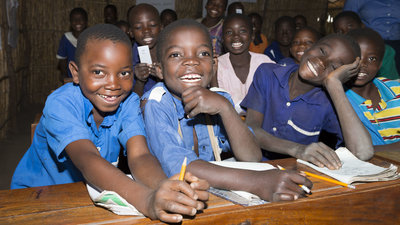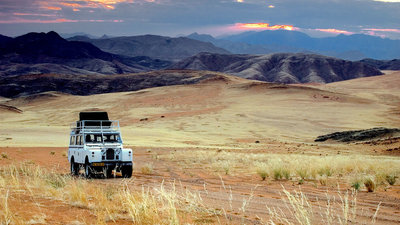 Inspirational Exploration
In 1989, Chris visited Namibia for the first time, covering 3000km in a 3-week road trip. Captivated by the country's beauty and keen to entice other travellers, he secured a commission from British publisher Bradt Travel Guides to co-author a guidebook to Namibia & Botswana. Frantic weeks of exploring, researching, writing and map-making followed, and the book hit the shelves in late 1990 as the area's first travel guide in English. That Christmas, guided by that first book, Noel Josephides took his young family on a wonderful trip to Namibia.

Tourism for Good
Seeing the country's great potential for tourism, Noel's company, Sunvil Holidays, included a single page on the destination in the back of its Greece brochure and sent its first travellers, just 8 of them, to Namibia in 1992. It was one of the first travel programmes to Namibia of any tour operator. Meanwhile, returning to the UK and clear that a City of London career was not for him, Chris sought a closer connection with Africa. Convinced that tourism was one of the most direct ways to boost development, he made long research trips back to Africa and spent every spare moment writing travel books and planning the creation of a specialist tour operator, dedicated to giving travellers honest, accurate, detailed advice about Africa.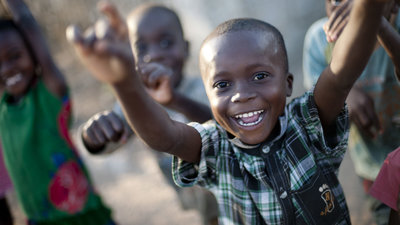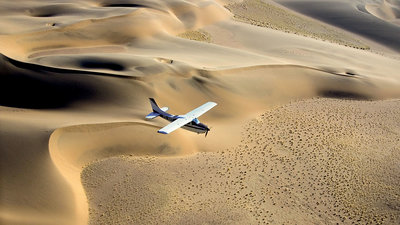 Right Place. Right Time.
During this process, Chris spotted Sunvil Holidays promoting their Namibia fly-drive trips. A rarity at the time, it seemed like a perfect match and in 1994, Chris sent Noel the newly-published, second edition of his guidebook and offered some ideas for how to expand their tiny Africa programme. It worked. That September, Chris joined the company and started to develop and expand the programme further into Africa, ensuring that the highest levels of knowledge and expertise were driving the business.

Initially this started under the name 'Sunvil Discovery', then 'Sunvil Discovery Africa', then 'Sunvil Africa'.
Expert Africa - What's in a name?
In 1997, thanks to hard of work of a dedicated team, the hugely successful Africa division became a separate company called 'Discovery Worldwide Ltd. Then in 2005 we adopted a name that better reflected the high level of expertise in the team: Expert Africa. The company ethos has remained the same throughout the years and the knowledge is still second to none: every one of our destination specialists has lived, worked or travelled extensively in Africa and all love it! Their depth of knowledge, dedication and enthusiasm for Africa has set us apart. Some of our team have been with us for two decades, many others have joined along the way, bringing new passion and skills, contributing to books, company direction and enhancing our travellers' experience. Our people are our greatest asset – talk to us and you'll quickly see why.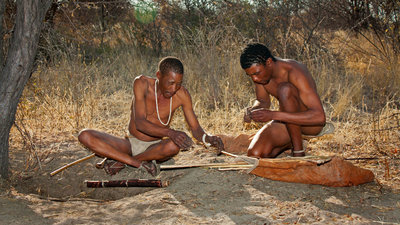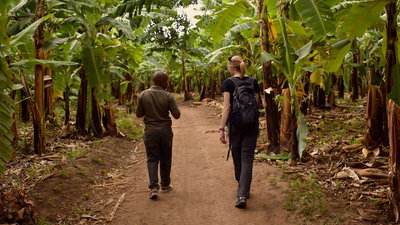 Guidebook Gurus
The guidebooks continue – though they're now a team effort – and the detailed research they entail ensures our team is well versed in all aspects of the destinations they cover. Currently, Chris has up-to-date books on Namibia, Botswana, Zambia, Tanzania and Zanzibar to his name, while another Expert Africa author, Richard Trillo, has been writing the Rough Guide to Kenya and Rough Guides to other regions of Africa, since 1985. We are utterly committed to the finest destination knowledge. Every year, Expert Africa helps more than 2,000 people visit Africa, almost all on tailor-made visits. Their testaments on this website show what incredible adventures the continent continues to offer! Try it.
Global Reach, Deep Roots
Today, Expert Africa covers twelve African countries, spanning East, Central, Southern Africa and select archipelagos in the Indian Ocean. Chris and his dedicated team of 16 Africa specialists continue to make detailed trips to Africa to ensure that they have the best possible knowledge with which to advise their travellers. They pride themselves on solid on-the-ground research and close relations with camps and lodges, often small, owner-run individual operations to ensure Expert Africa travellers enjoy the best possible experiences. We remain a proud part of the Sunvil family of travel companies – one of the UK's few owner-run, independent tour operators, and though rooted in the UK, our overseas offices in Cape Town and New Zealand, afford our global travellers 24-hour access to our Experts for planning and assistance.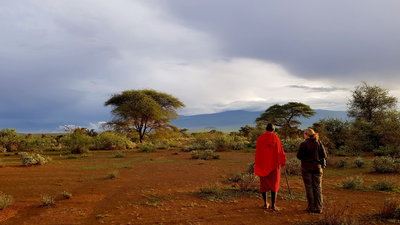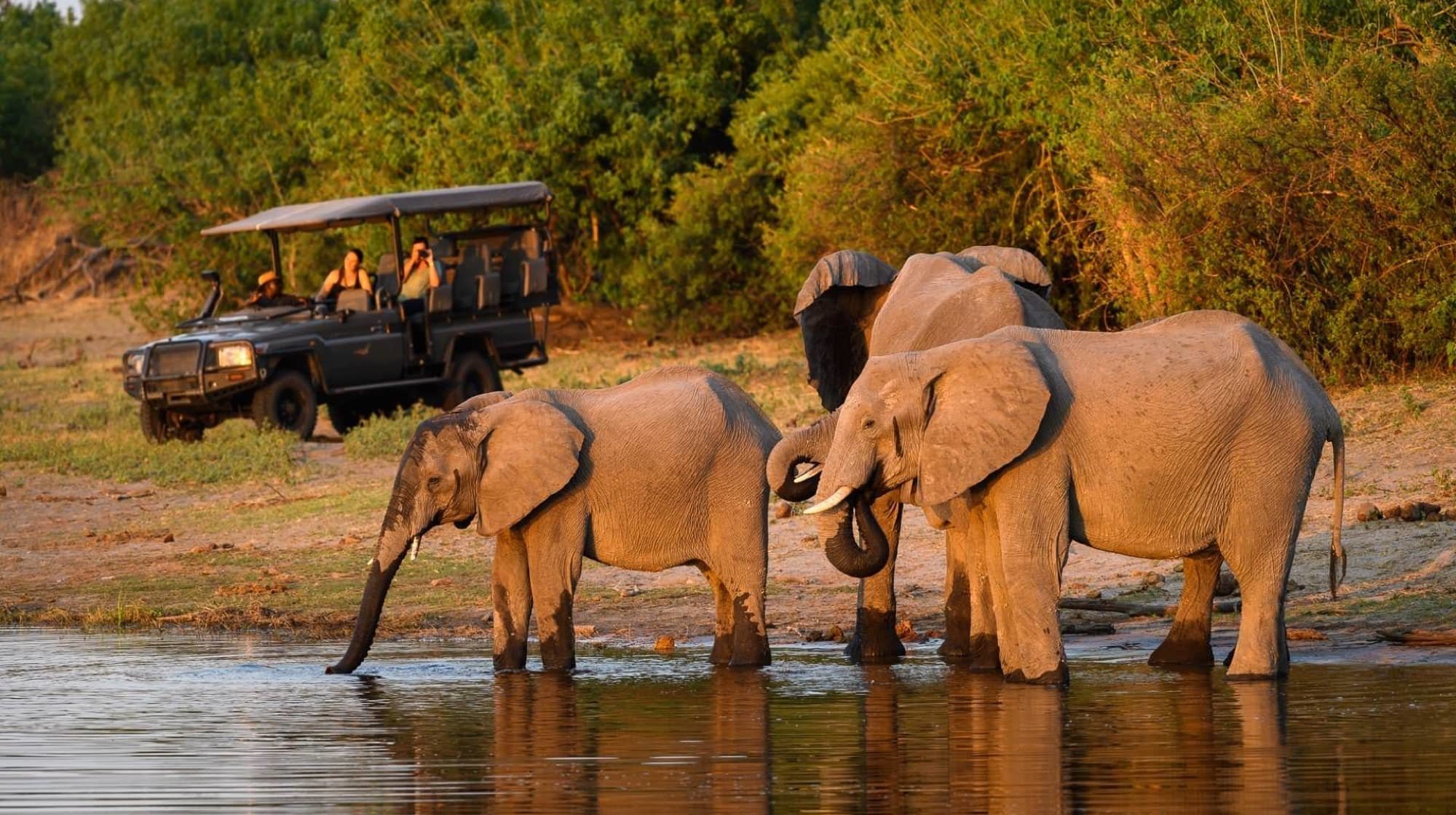 KINGS POOL in KWANDO-LINYANTI
Comparing Expert Africa with the competition.
Buying a trip which is sold on one invoice, from one fully-bonded tour operator, like Expert Africa, is the best way of protecting yourself against the unexpected.
---
Travel companies, including airlines, often go out of business. If you book something other than the full package, then should one element be cancelled you will be in a tricky situation - potentially substantially out of pocket, as one element of your trip (like a flight) fails, whilst you still have to pay in full for the other parts that you have booked.

For a guarantee of 100% financial protection - you need to book your whole trip with one fully-bonded tour operator, like Expert Africa. If you wish to consider the competition, then check their bonding carefully.
If you are planning to book a full package, then check out the company's credentials on the CAA's website.
If you are not planning to book a full package, then ask how your money is protected? Some won't understand, and others will claim that their ATOL covers it. (In fact, an ATOL bond cannot protect such trips.) Beware of either response; neither company will have proper protection.
Look for AITO membership to guarantee a very high level of protection.