Maps of Kenya
See Kenya in different ways, with different styles of maps.
Click on the buttons below.
---
Our map of Kenya
This a sketch map of Kenya – showing its key road arteries, national parks, towns, and areas of interest for visitors.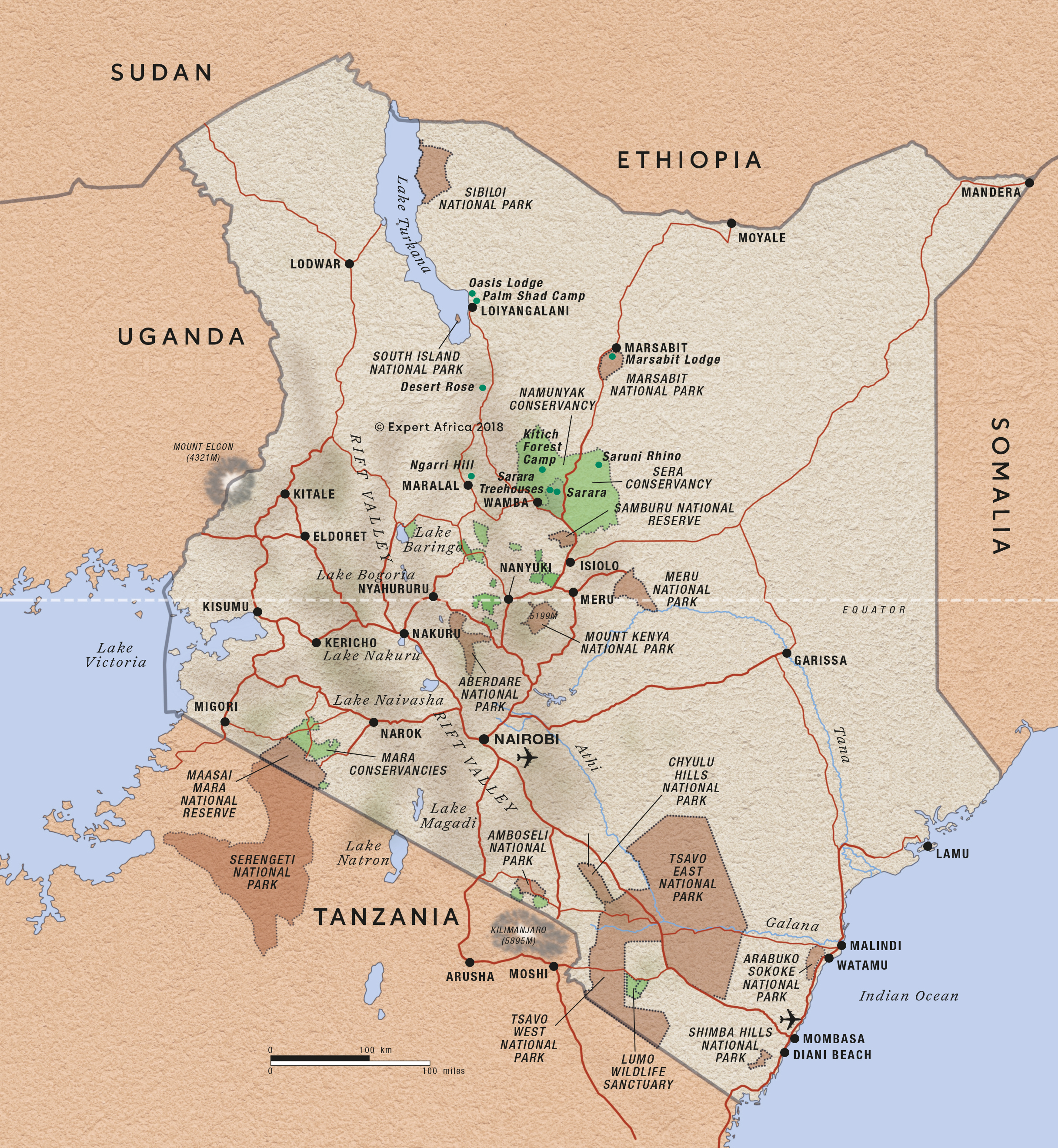 Google map of Kenya
Kenya is an extraordinarily diverse country: most of the north and far east is desert or semi-desert, while highlands dominate the centre. Slicing through the west – from Lake Turkana south to the Tanzanian border – is the Great Rift Valley. Beyond the Rift, in the south-west, lies the Maasai Mara National Reserve.
Our top safaris in Kenya
Here are 24 great Kenya safaris to inspire you.
---
Kenya fact file
Useful information to help you prepare for your trip in Kenya
---