Map of Zambia's main safari areas
See Zambia in different ways, with different styles of maps.
Click on the buttons below.
---
Our map of Zambia
This a sketch map of Zambia – showing its key road arteries, national parks, towns, and areas of interest for visitors.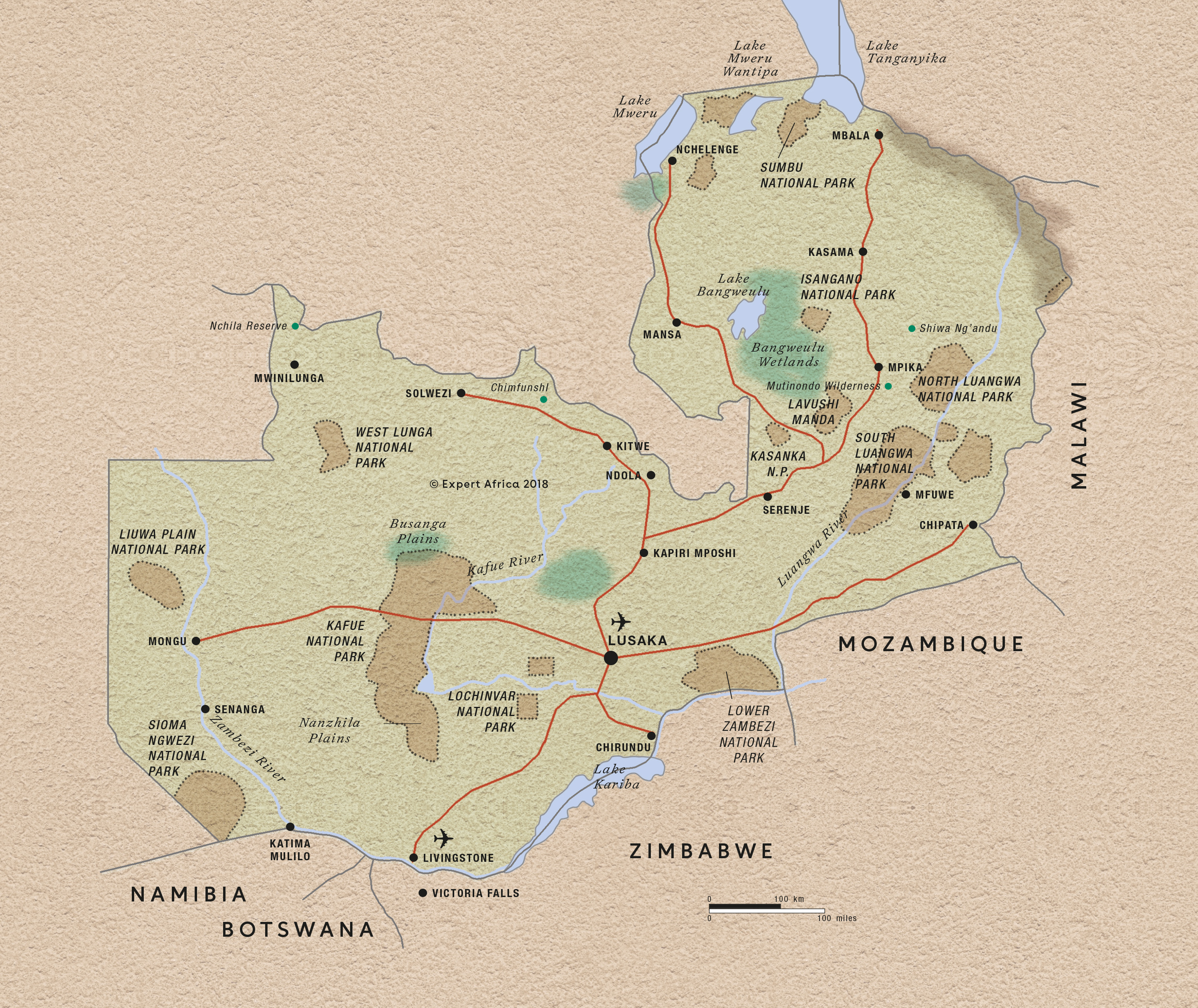 Google map of Zambia
This map splits what we offer in Zambia into seven parts; read more about them by clicking the blue markers. Our more detailed maps of the areas show the different safari camps, lodges and hotels; to see these, follow links in the bubbles – or at the bottom of the page.
Our top safaris in Zambia
Here are 19 great Zambia safaris to inspire you.
---
Zambia fact file
Useful information to help you prepare for your trip in Zambia
---