Giraffe Safari: Summary
Giraffe Safari in a nutshell
This classic Zambian safari spends nine nights deep in the bush, split between the North and South Luangwa national parks. Its focus is on remote wilderness locations and excellent small bushcamps with a mix of 4WD and walking safaris. It will appeal to experienced safari goers who appreciate how secluded and untamed these parts of the Luangwa Valley really are.
All three camps are owned and operated by the Coppinger family, who we've been working closely with for over 20 years. Whilst ensuring an intoxicating safari experience is paramount, the accommodation is also very well appointed and the food, delicious.
You'll start by flying into the South Luangwa, where Tafika has just six chalets, all overlooking the Luangwa River. The main activities here are game drives and walking safaris, though mountain-biking safaris are also popular and a visit to the local community would be enlightening.
You'll then hop by light aircraft to the incredibly remote North Luangwa National Park. With only four chalets, Takwela Camp offers an intimate experience in an untouched wilderness. Explore by vehicle and on foot in the company of an excellent guide.
Your last three nights are spent at Mwaleshi Camp in the North Luangwa. Mwaleshi exclusively offers walking safaris, which rank with the best in Africa. It's another small camp in an area with abundant wildlife.
At a glance
Starts:
Lusaka International Airport
3 nights
Tafika

-

South Luangwa National Park,

Zambia

Full Board & Activities
3 nights
Takwela Camp

-

North Luangwa National Park,

Zambia

Full Board & Activities
3 nights
Mwaleshi Camp

-

North Luangwa National Park,

Zambia

Full Board & Activities
Ends:
Lusaka International Airport
Tafika
Days 1-4
Home to the Coppinger family, Tafika is a small and outwardly rustic camp on the banks of the Luangwa River. Its location, on the northern side of the beautiful Nsefu Sector within in Zambia's South Luangwa National Park, makes Tafika – along with its two satellite bushcamps on the other side of the river – the most northerly of South Luangwa's safari camps. This allows most activities to be carried out in quiet areas of the park, where you'll invariably have wildlife sightings to yourself
View full itinerary
Takwela Camp
Days 4-7
Offering game drives as well as walking safaris in Zambia's North Luangwa, Takwela Camp opened in July 2019. Before this, most of the camps in the park focused largely on walking. While this has always ensured a top-class walking-only experience, it meant that options for people interested in a more varied safari experience were limited.
View full itinerary
Mwaleshi Camp
Days 7-10
Set in a seriously remote part of Zambia's North Luangwa National Park, the seasonal Mwaleshi Camp stands beside the crystal-clear Mwaleshi River, 10km from its confluence with the Luangwa. It's a small, rustic and unpretentious walking camp in a remote and peaceful wilderness area.
View full itinerary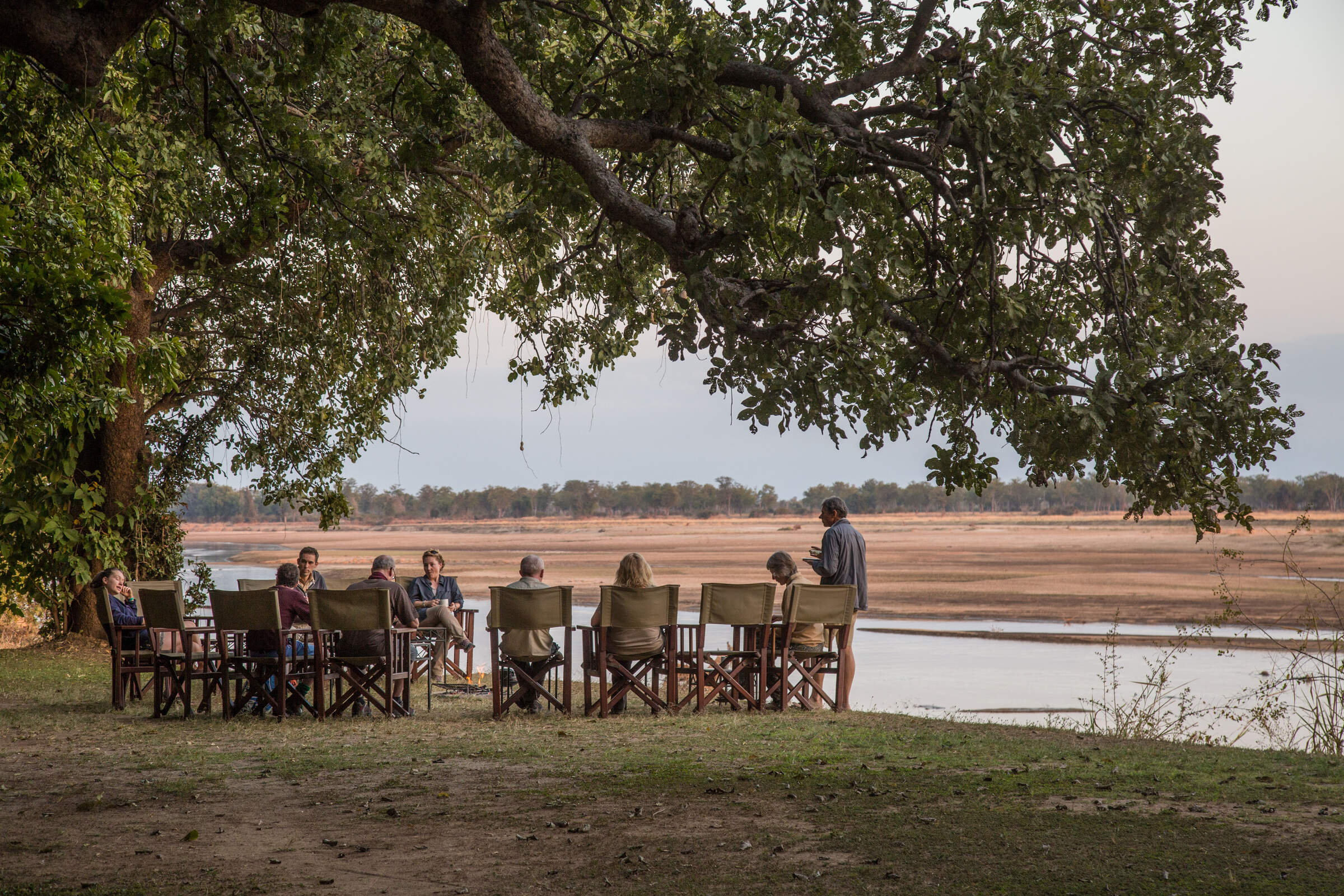 Tafika
South Luangwa National Park, Zambia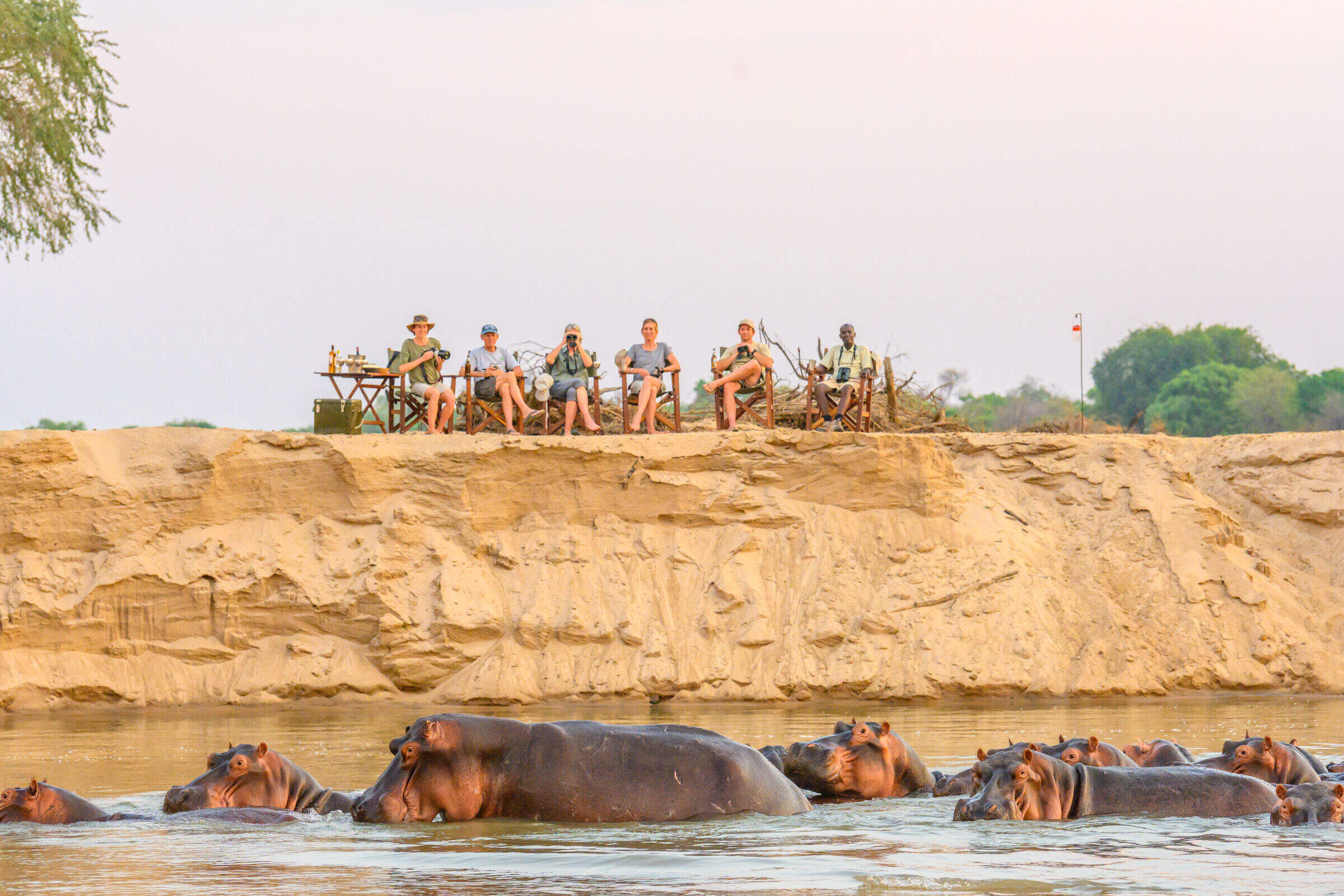 Takwela Camp
North Luangwa National Park, Zambia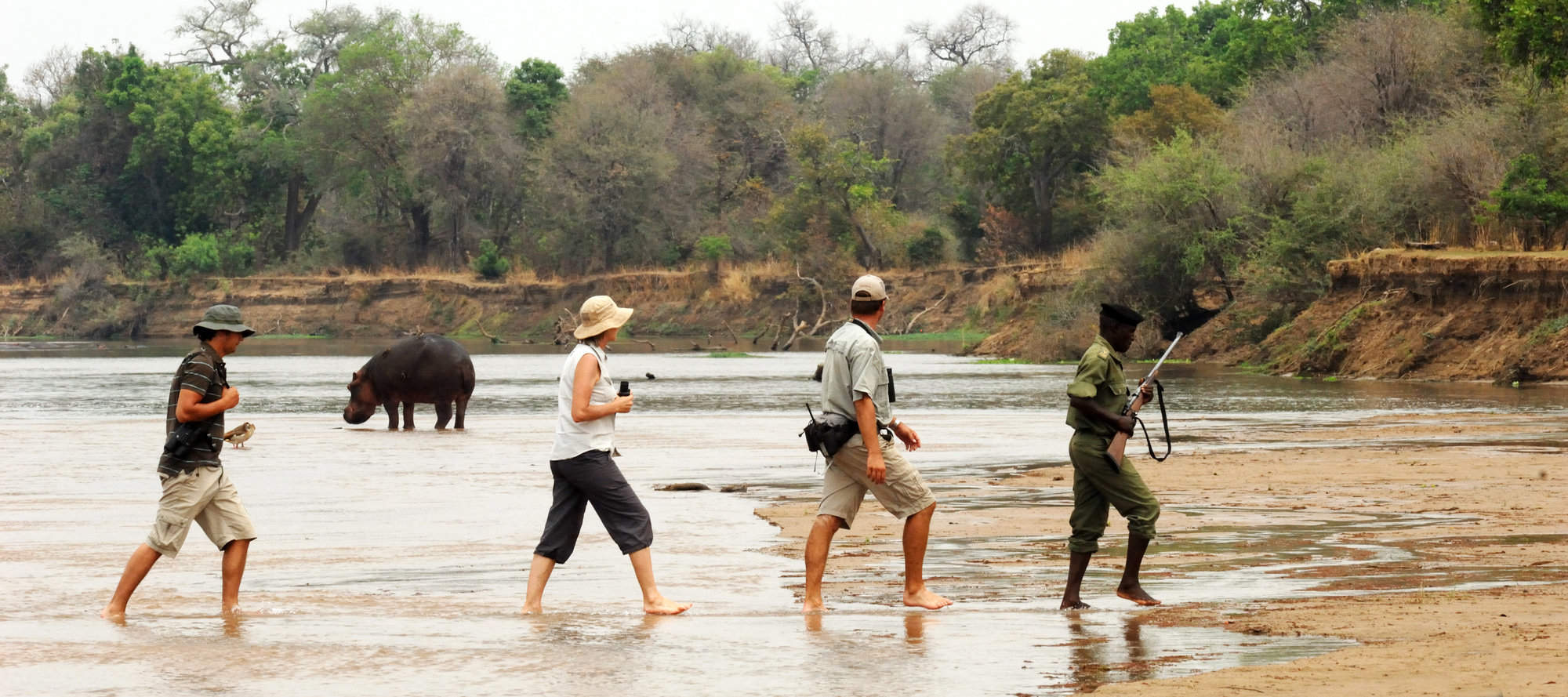 Mwaleshi Camp
North Luangwa National Park, Zambia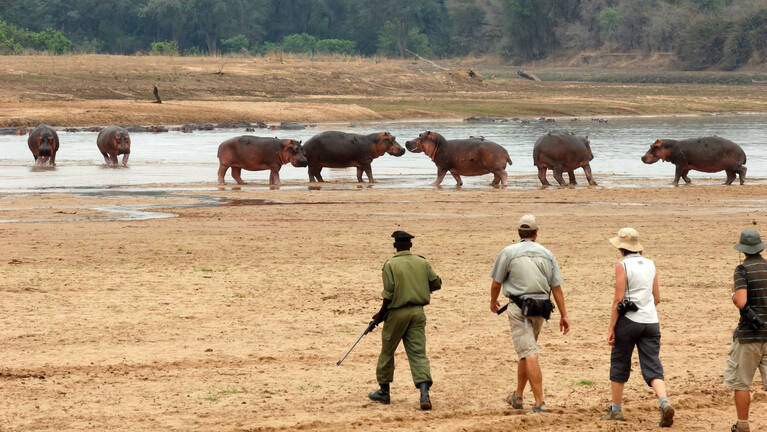 Highlights
Our thoughts on five of the top experiences of this Giraffe Safari.
The adrenaline of tracking lion on foot
Seeing a leopard on its kill in the dead of night
Stalking through the bush with an expert guide
Biking through a village like a local
Convivial company from great companions
Activities
Some activities which can be included in the Giraffe Safari: talk to us about those which interest you.
4WD Safari

Birdwatching

Cultural excursion

Guided walking safari

Mountain biking

Night drive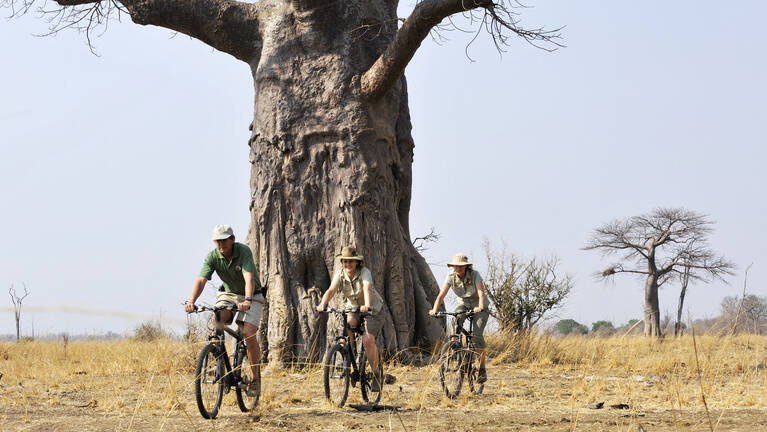 Key species to see on the Giraffe Safari
Based on our travellers' observations, we've estimated the likelihood of seeing these species during the Giraffe Safari. Click on the animals and our wildlife surveys page for more info.
---
















Side-trips whilst on this safari
We may be able to build in some of these optional excursions from the Giraffe Safari. Talk to us: they're usually best arranged when you book.
---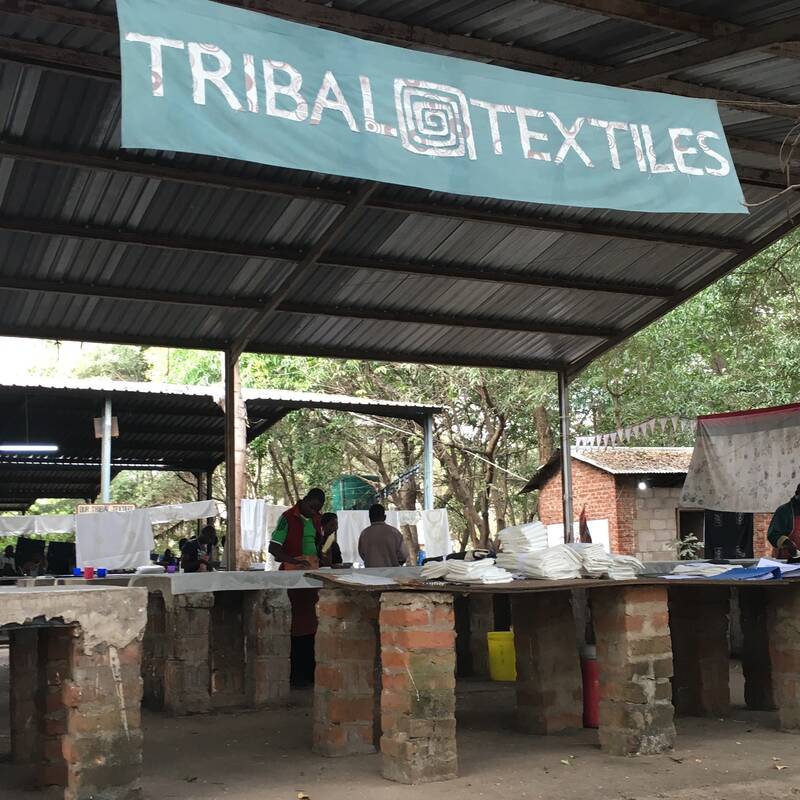 Tribal Textiles Tour
One - two hours
Visit the Tribal Textiles workshop, where hand-painted textiles are produced by more than a hundred local people. The workshop is close to Mfuwe Airport, so is ideally placed for a stop en route to/from the South Luangwa. With products ranging from cushion covers to bags and T-shirts, it's a great place for souvenir shopping while at the same time supporting the local community.
More about Tribal Textiles Tour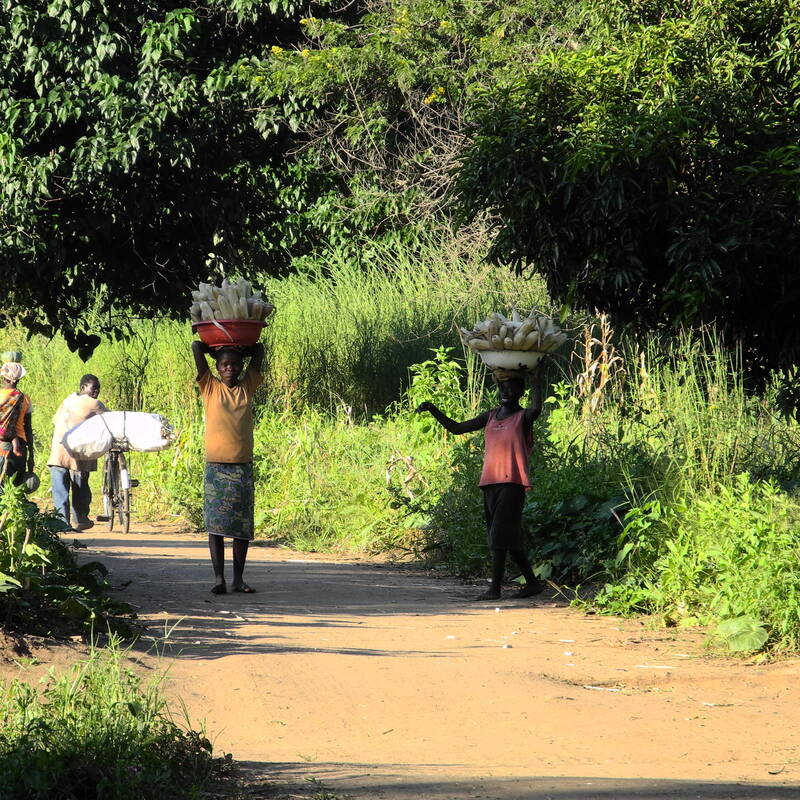 Kawaza Village Visit
Two to three hours
Just outside Zambia's South Luangwa National Park lies a normal, working rural African village which is open and welcoming to visitors to the Luangwa valley. There is nothing artificial or contrived about Kawaza Village, and it offers a rare opportunity to experience and appreciate Kunda culture, and meet local Zambians.
More about Kawaza Village Visit
Let us help you customise your trip
All of our holidays on this site are just ideas; none are fixed. All of our trips are tailor-made, so we'll always adapt them to suit you. Talk to an Expert and let us help you to work out your perfect trip.
---

Talk to an Expert
Call us now! We'll match you with the Specialist in our team who is best suited to help you. Then together we can start planning your trip.

Set up your itinerary
Based on our experience and your ideas, your specialist will create a detailed, costed itinerary. We'll refine it together, until we have a trip that you're perfectly happy with.

Prepare for your trip
The same Specialist will make the seamless arrangements for your trip, send you detailed travel documents, and be available to answer any questions before you depart.

Travel with peace of mind
After you set off, you'll be cared for by our partners in Africa, most of whom have worked with Expert Africa for decades. And if you ever need us urgently, we're available 24/7.

When you return
We love to learn about your trip, and so will always be grateful if you've the time to give feedback to your Specialist when you return.

Other ideas for Zambia safaris
Look at these ideas in Zambia: then talk to us. Will will design a trip that's perfect for you.
---
Other safari ideas across Africa
Talk to us: help us to understand what you like and we can create a safari that will really suit you.
---