Robin Pope Walking Safari: Summary
Robin Pope Walking Safari in a nutshell
This appropriately named safari centers around walking safaris in the remote north of the South Luangwa National Park. lusciously verdant and diverse habitats of South Luangwa National Park.
Making use of two simple bases, the trip first stops at Flatdogs camp in the Mfuwe area just beyond the South Luangwa gates. Flatdogs offers a relaxed experience, where guests are able to both dine and opt into activities as and when they see fit. It is a comfortable camp, retaining its authentic character whilst offering competitive rates and being good value for money.
The safari then moves to northern Zambia where, between October and December every year, well over 10 million straw coloured fruit bats descend into the forest's of Kasanka National Park. Backlit by dramatic skies hinting at the promise of storms, the migration is an outstanding spectacle to behold, visited by numerous predatory birds. Vultures, crowned, martial and fish eagles are all present, as well as the kites and goshawks that come to feast on the hatching termites during the rains.
Comparatively smaller than most national parks, Kasanka feels far more tropical than most of Zambia's forests. The lush habitat is especially favoured by the rare, swamp-dwelling Sitatunga antelope, which can almost always be seen from Kasanka's Fibwe Tree Hide.
At a glance
Starts:
Lusaka International Airport
1 night
Nkwali

-

South Luangwa National Park,

Zambia

Full Board
5 nights
Robin Pope walking

-

South Luangwa National Park,

Zambia

Full Board
1 night
Nsefu

-

South Luangwa National Park,

Zambia

Full Board
Ends:
Lusaka International Airport
Nkwali
Day 1
Built on the banks of the Luangwa River, Nkwali Camp sits under the shade of tall mahogany, ebony and sausage trees. Owned and run by Robin Pope Safaris the camp is well situated a relatively short drive from Mfuwe Airport and overlooking South Luangwa National Park.
View full itinerary
Robin Pope Safaris walking safari
Days 2-7
Robin Pope Safaris offers the only real mobile camping option in Zambia's South Luangwa National Park. Their mobile walking safari gives you the opportunity to immerse yourself in the wilderness, getting in touch with nature and staying in simple, but comfortable, mobile camps.
View full itinerary
Nsefu
Day 7
Nsefu Camp, run by Robin Pope Safaris, is located on a wide bend of the Luangwa River in the remote and game-rich Nsefu sector of the South Luangwa National Park. A meandering few hours game drive from the main RPS base at Nkwali, and originally built in the 1950s, it is the South Luangwa's oldest camp – and for years has had a reputation as a high-quality bushcamp with a strong focus on guiding.
View full itinerary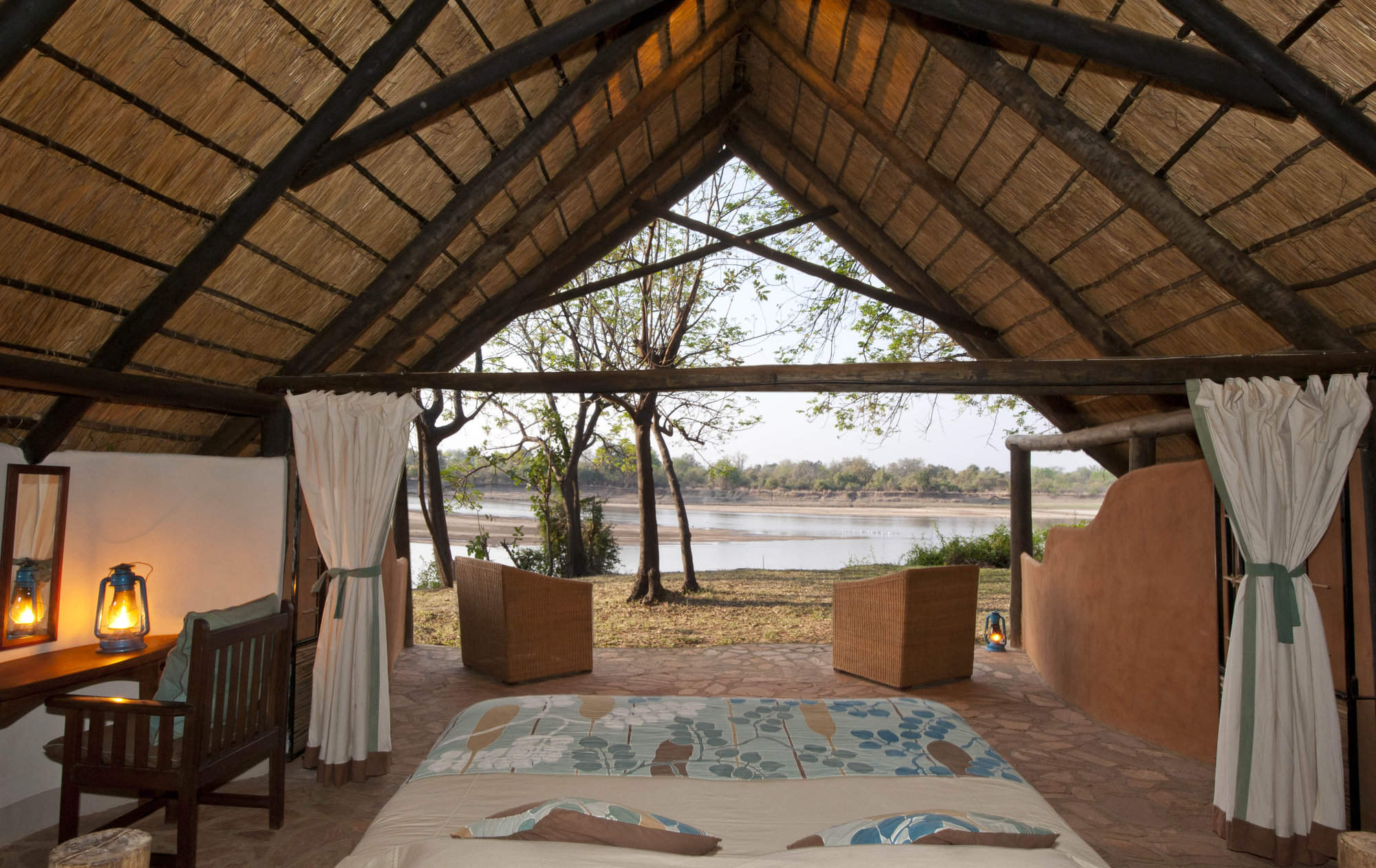 Nkwali
South Luangwa National Park, Zambia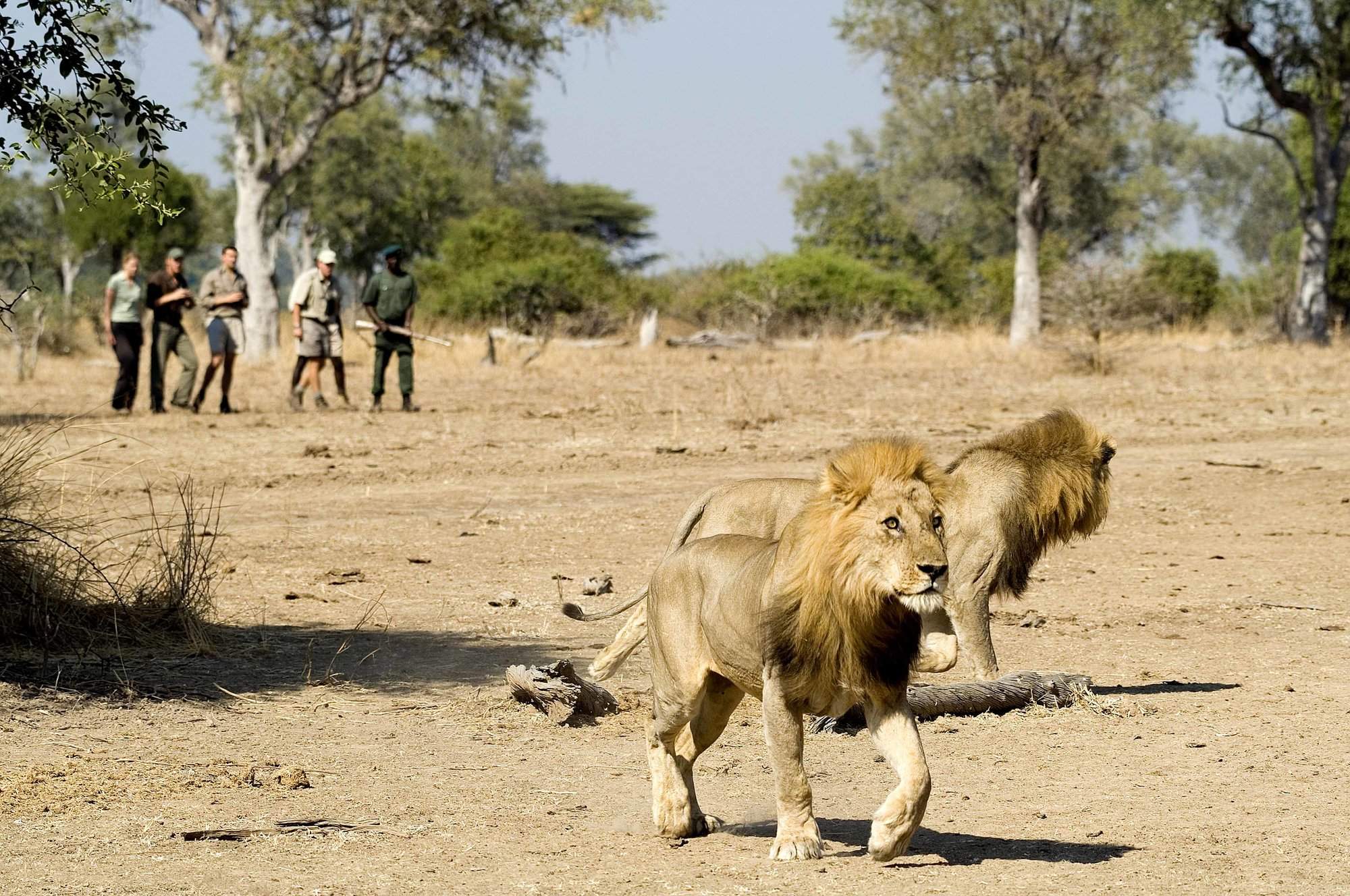 Robin Pope walking
South Luangwa National Park, Zambia

Nsefu
South Luangwa National Park, Zambia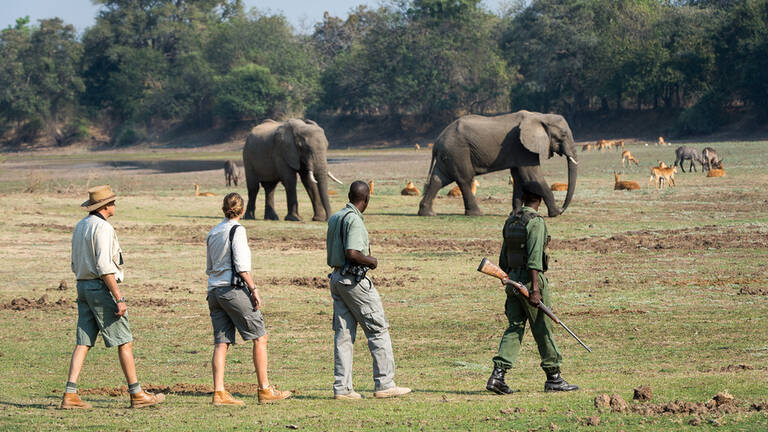 Highlights
Our thoughts on five of the top experiences of this Robin Pope Walking Safari.
Be led by some of the most experienced guides in the Luangwa
Explore some of the most remote areas of South Luangwa on foot
Start & end the trip at excellent permanent camps for 4WD safaris & walking
Activities
Some activities which can be included in the Robin Pope Walking Safari: talk to us about those which interest you.
4WD Safari

Birdwatching

Boat trip

Cultural excursion

Fly-camping

Guided walking safari

Night drive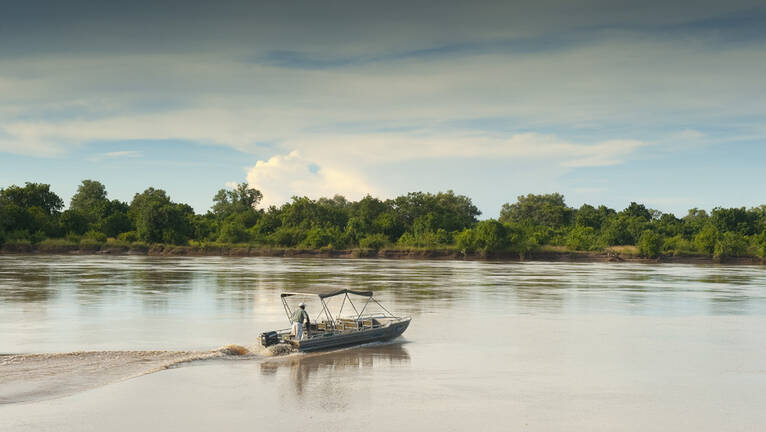 Key species to see on the Robin Pope Walking Safari
Based on our travellers' observations, we've estimated the likelihood of seeing these species during the Robin Pope Walking Safari. Click on the animals and our wildlife surveys page for more info.
---







Roan antelope
100% chance

Spotted Hyena
100% chance







Side-trips whilst on this safari
We may be able to build in some of these optional excursions from the Robin Pope Walking Safari. Talk to us: they're usually best arranged when you book.
---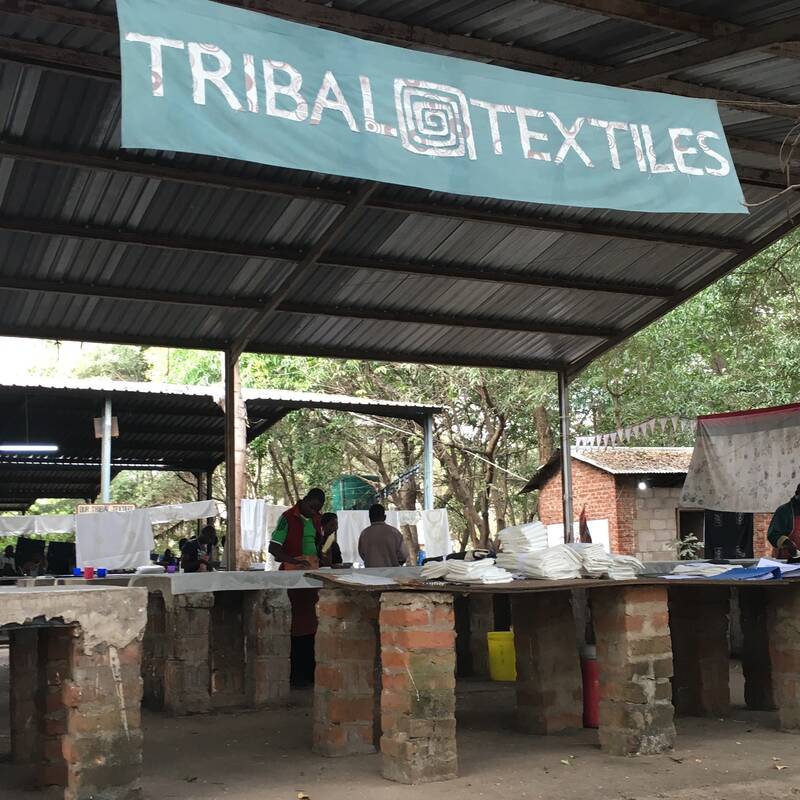 Tribal Textiles Tour
One - two hours
Visit the Tribal Textiles workshop, where hand-painted textiles are produced by more than a hundred local people. The workshop is close to Mfuwe Airport, so is ideally placed for a stop en route to/from the South Luangwa. With products ranging from cushion covers to bags and T-shirts, it's a great place for souvenir shopping while at the same time supporting the local community.
More about Tribal Textiles Tour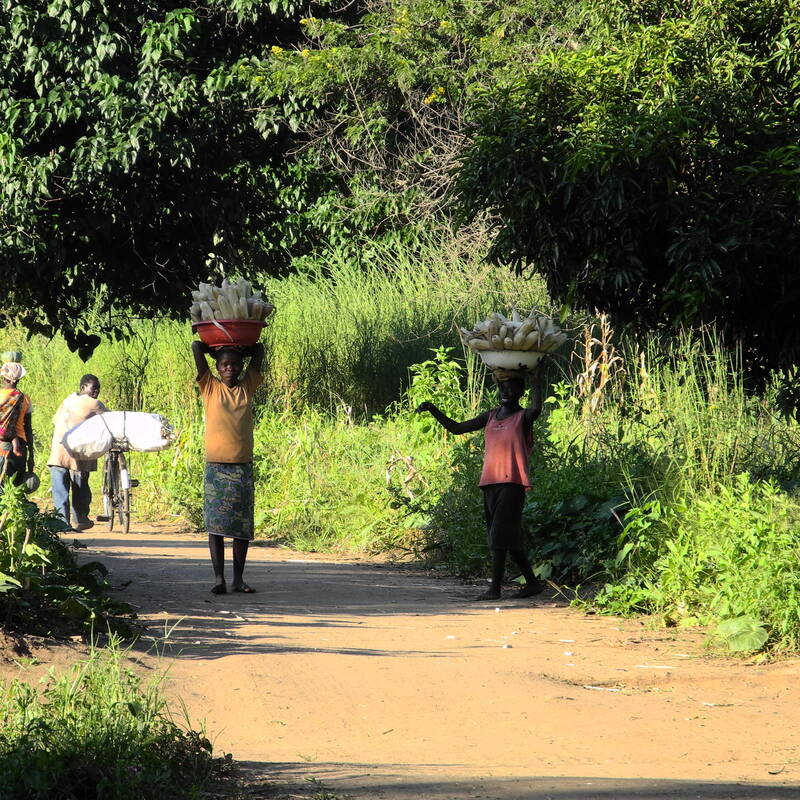 Kawaza Village Visit
Two to three hours
Just outside Zambia's South Luangwa National Park lies a normal, working rural African village which is open and welcoming to visitors to the Luangwa valley. There is nothing artificial or contrived about Kawaza Village, and it offers a rare opportunity to experience and appreciate Kunda culture, and meet local Zambians.
More about Kawaza Village Visit
Let us help you customise your trip
Like all of our holidays on this site, this is just an idea. All of our trips are tailor-made, so we'll always adapt them to suit you.
---
Talk to an Expert
Browse this Expert Africa website, then call us. We'll match you with the Specialist in our team who is best suited to help you.
Set up your itinerary
Based on our experience and your ideas, your specialist will create a detailed, costed itinerary. We'll refine it together, until we have a trip that you're perfectly happy with.
Prepare for your trip
The same Specialist will make the seamless arrangements for your trip, send you detailed travel documents, and be available to answer any questions before you depart.
Travel with peace of mind
After you set off, you'll be cared for by our partners in Africa, most of whom have worked with Expert Africa for decades. And if you ever need us urgently, we're available 24/7.
When you return
We love to learn about your trip, and so will always be grateful if you've the time to give feedback to your Specialist when you return.

Other ideas for Zambia safaris
Look at these ideas in Zambia: then talk to us. Will will design a trip that's perfect for you.
---
Other safari ideas across Africa
Talk to us: help us to understand what you like and we can create a safari that will really suit you.
---