Map of the Cape of South Africa for holidays
This a sketch map of the Cape of South Africa – showing its key (tarred) road arteries, national parks, towns, and areas of interest for visitors, especially those on safari. It includes the southern and western Cape, and also the Kgalagadi Transfrontier Park, in the northern Cape.
Click on this map, around the Kgalagadi, for a more detailed physical map of this area, marking the various government restcamps and lodges on. Alternatively, click through to our
Google map of the Cape
to access area-by-area maps of the Cape's main areas for holidays and national parks; these feature the Cape's best hotels, lodges and safari camps – all plotted with precision on satellite maps of South Africa's Cape.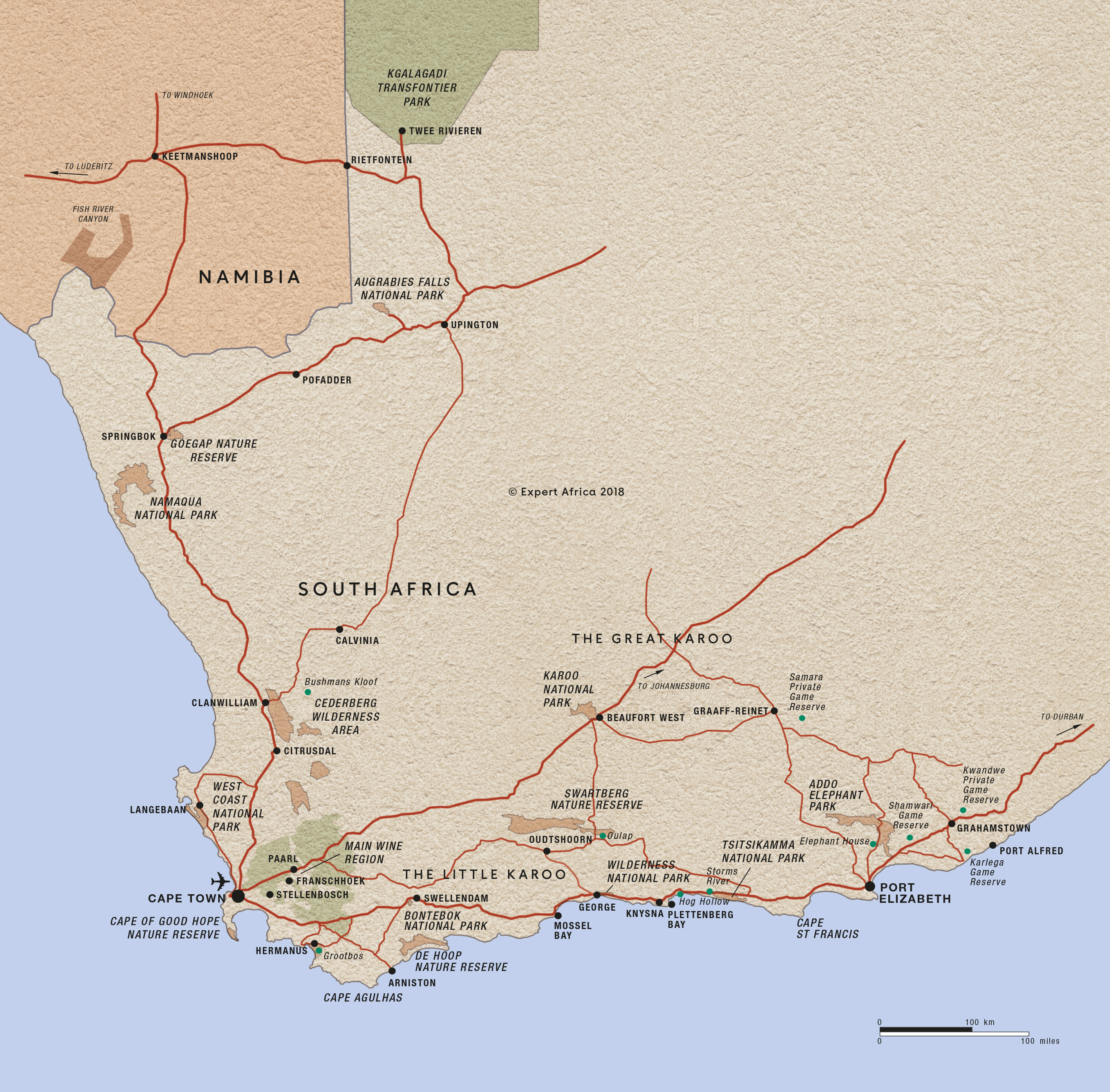 Area-by-area South Africa maps
Our area-by-area maps of South Africa pinpoint the various beach, safari lodges, national parks and other areas of interest very precisely, on detailed, zoom-able satellite images. They include:
This map of the Cape area is an original. It has been commissioned by and drawn up for Expert Africa. It is our copyright (2013). It must not be copied or reproduced without our written permission. If you wish to use it, please contact us. We generally look favourably on requests for educational or charity use, provided that clear acknowledgements and credits are given.
To deter unauthorised use, the map has been digitally watermarked and can be traced.