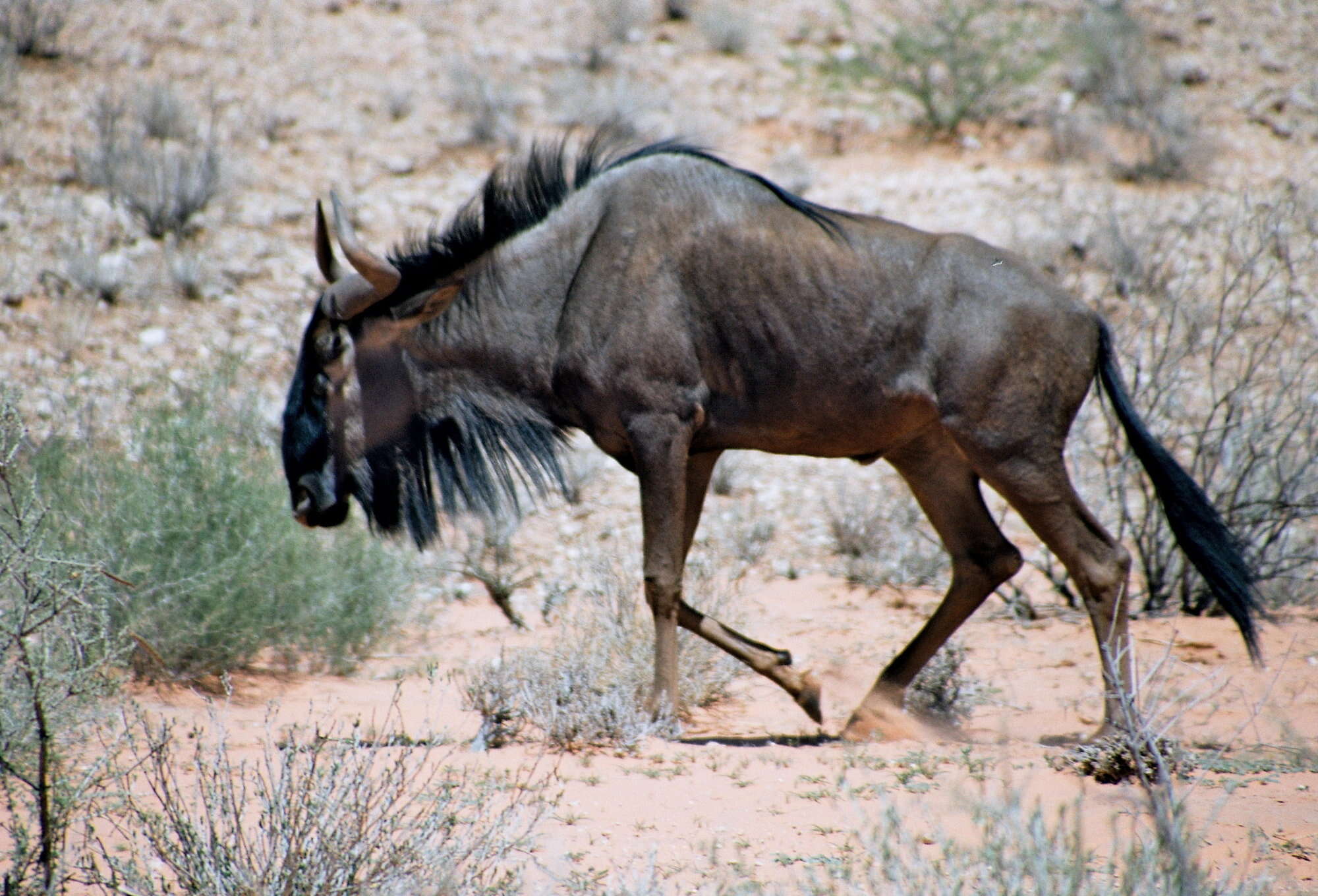 The black wildebeest, or gnu, often shows great stamina.
Black Wildebeest Self-drive Safari
This extensive self-drive safari explores the highlights of South Africa and Namibia. Enjoy the freedom of the wide open African landscape as you drive through Namaqualand, marvel at the views of the immense Fish River Canyon, hike within the Naukluft Mountains and discover the wilderness of Etosha National Park.
Includes:
Starts/ends:
Prices:
US$2,486 - US$3,060 per person sharing
Stays at:
1 night
Vineyard Hotel
– Cape Town, South Africa
1 night
Vineyard Hotel
– Cape Town, South Africa
1 night
Vineyard Hotel
– Cape Town, South Africa
1 night
Ndedema Lodge
– Namaqualand, South Africa
1 night
Ndedema Lodge
– Namaqualand, South Africa
1 night
Annie's Cottage
– Namaqualand, South Africa
1 night
Canyon Lodge
– Fish River Canyon, Namibia
1 night
Canyon Lodge
– Fish River Canyon, Namibia
1 night
Dabis Guest Farm
– Southern Namibia, Namibia
1 night
Hoodia Desert Lodge
– Namib-Naukluft National Park, Namibia
1 night
Hoodia Desert Lodge
– Namib-Naukluft National Park, Namibia
1 night
Cornerstone Guesthouse
– Swakopmund & Walvis Bay, Namibia
1 night
Cornerstone Guesthouse
– Swakopmund & Walvis Bay, Namibia
1 night
Erongo Wilderness Lodge
– Central Highlands, Namibia
1 night
Okaukuejo Camp
– Etosha National Park, Namibia
1 night
Okaukuejo Camp
– Etosha National Park, Namibia
1 night
Okaukuejo Camp
– Etosha National Park, Namibia
1 night
Okonjima Plains Camp
– Okonjima Nature Reserve , Namibia
1 night
Okonjima Plains Camp
– Okonjima Nature Reserve , Namibia
Reviews
Recently reviewed trips visiting some of these places include: