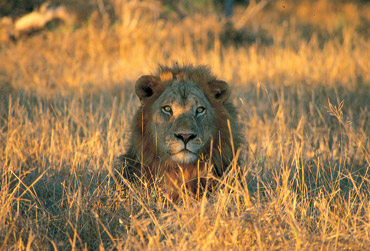 Hoopoe Fly-in Safari
This relaxed fly-in safari makes great use of time. It condenses Namibia's three main highlights into a fly-around safari that's packed with variety, but never rushed. The small lodges in this itinerary are all old favourites and in great locations.

Start by exploring the Namib Desert great Sand Sea with an expert guide by 4WD, on foot and even by quad-bike. The highlight is a visit to the iconic, silvery-white Sossusvlei and Deadvlei pans, surrounded by the world's tallest sand dunes.

Flying over the dunes, highlands and escarpment you'll appreciate the sheer diversity of Namibia's landscapes, before landing in Damaraland. Here you'll track free-roaming, desert elephants and seek ancient bushman rock art amidst the scenic hills and flat-topped sandstone mountains.

Finally you'll hop to Ongava where there's great rhino-tracking on the lodges own excellent reserve plus the option of to explore the adjacent world-class Etosha National Park.

This fly-in trip showcases Namibia at its best: amazing scenery from the air, plus in-depth experiences of three very different locations, with a range of activities from quad biking, walking, and 4WD safaris to sleeping under the stars.
Includes:
Starts/ends:
Prices:
US$5,464 - US$6,989 per person sharing
Stays at:
1 night
Galton House
– Windhoek, Namibia
1 night
Kulala Desert Lodge
– Namib-Naukluft National Park, Namibia
1 night
Kulala Desert Lodge
– Namib-Naukluft National Park, Namibia
1 night
Kulala Desert Lodge
– Namib-Naukluft National Park, Namibia
1 night
Doro Nawas
– Damaraland, Namibia
1 night
Doro Nawas
– Damaraland, Namibia
1 night
Doro Nawas
– Damaraland, Namibia
1 night
Ongava Lodge
– Etosha National Park, Namibia
1 night
Ongava Lodge
– Etosha National Park, Namibia
1 night
Ongava Lodge
– Etosha National Park, Namibia
1 night
Galton House
– Windhoek, Namibia
Reviews
Recently reviewed trips visiting some of these places include: