Wildlife in Kenya
Kenya is a showcase for African wildlife like no other country. More than 100 species of large mammals roam, feed and reproduce aross landscapes that often present much the same aspect as in prehistoric times.
---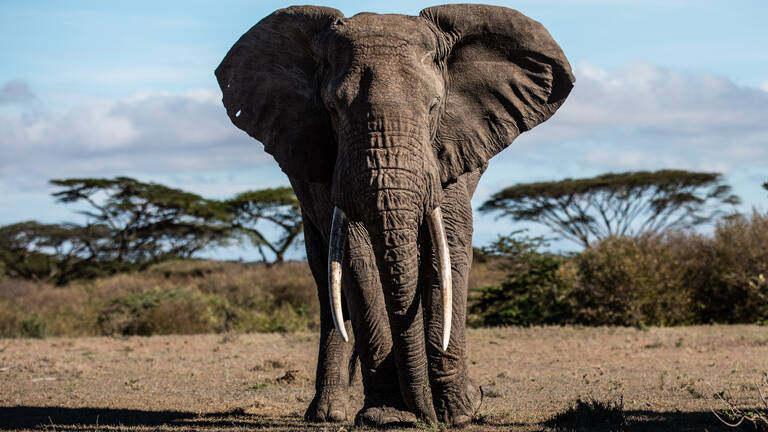 Taking advantage of its wide range of ecoystems – from savannah to alpine moorland and from lowland forest to desert – Kenya's wildlife displays a huge diversity. Four of the standout 'Big Five' – lion, leopard, elephant and buffalo – can be seen in suitable locations right across the country, while the highly endangered black rhino (number 5) is more easily seen in Kenya's specially protected areas than anywhere else.

In the southwest, the fabled grassy plains and woodlands of the Maasai Mara ecosystem – an Eden-like region well watered by the Mara river and its meandering tributary streams – are the setting for one of the world's most dramatic natural wildlife spectacles: the annual multiple crossings of the Mara River during the great wildebeest migration.

In parks and wildlife sanctuaries across the country, you can see dozens of species of antelope, primates from baboons to bushbabies and predators from cheetahs to hyenas, not to mention giraffes and hippos, more than 1000 species of birds, and a galaxy of reptiles, amphibians and invertebrates.


Great wildlife safaris to Kenya
Here are some of our ideas for great holidays focussed on wildlife in Kenya.
---
Kenya's top camps for wildlife safaris
Click on the dots on the map to show the sightings from that lodges or camps for the species selected. It's based on 3616 reports by 396 groups of our our travellers since May 2018.
---