Where to see Giraffe in Kenya
Giraffes tower above the bush in many African parks and conservation areas. These extraordinary herbivores boast many unique qualities, most famously that of being the world's tallest land mammal.
---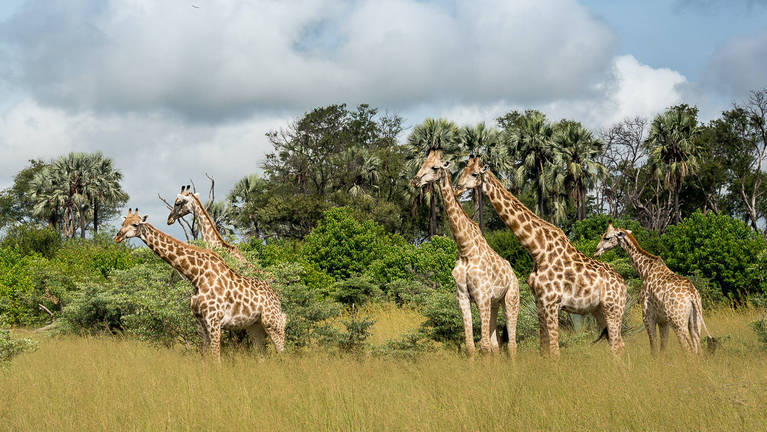 Quick facts about Giraffe
| | | | |
| --- | --- | --- | --- |
| Scientific name: | Giraffa camelopardalis | Habitat: | Woodland savanna |
| IUCN status: | Vulnerable | Adult weight: | 800–1,200kg |
Some taxonomists recognise nine species of giraffe while others believe they are subspecies, and others again contend that these varieties – which differ in details of their blotchy patterning – are simply different geographical races of a single species.

All giraffes share the same key features, namely, their prodigious height, with long legs and the world's longest neck; a tasselled tail; and two bony, horn-like ossicones on top of the head.

Giraffes' markings provide effective camouflage in savanna woodland, where they can browse higher than other herbivores. Their extreme anatomy necessitates some extreme adaptations, including the largest heart of any land mammal, required to pump the blood to those distant extremities. Giraffes move in loose, single-sex herds, forming larger aggregations during the dry season.
The top camps for seeing giraffe in Kenya
Based on 561 reports by our travellers since May 2018, visitors at these camps in Kenya have the best chances of sighting giraffe.
---
Where to see giraffes in Africa
Giraffes occur in most major reserves across east and southern Africa, and their stature makes them easy to spot. The largest gatherings take place around waterholes during the dry season.
---
Top tips for viewing giraffe
You are highly unlikely to miss giraffes in any reserves where they occur. A quick scan often reveals their lofty profiles on the horizon or their pale ears conspicuous against the distant greenery. Up close, these vigilant but inquisitive animals usually tolerate your approach – even, up to a point, on foot.

Larger gatherings form during the dry season, where at waterholes you can watch the drawn-out caution with which individuals prepare to drink. 'Necking' bouts, when males contest dominance with ritualised head swings, are equally enthralling.

Among the various subspecies, look out for the reticulated giraffe north of the equator in Kenya and the Thornicroft's giraffe of Zambia's Luangwa Valley.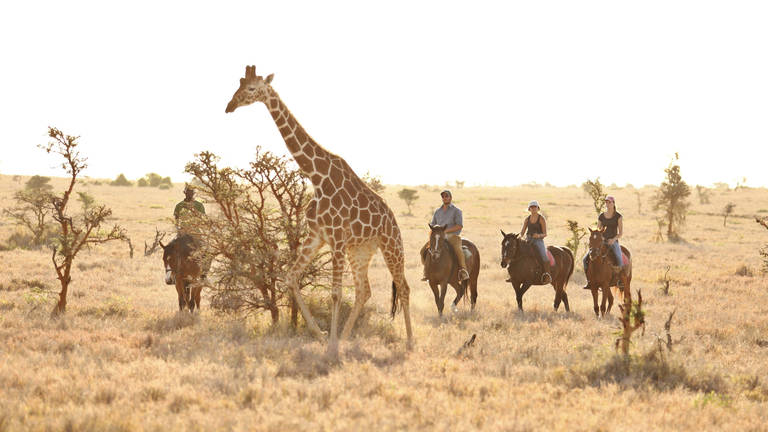 Our best Kenya holidays for giraffe sightings
Based on our travellers' reports, these ideas for Kenya safaris are likely to give the best giraffe sightings
---
More information about giraffe in our other destinations
Click here for detailed information about giraffe in other countries, including the places for sighting giraffe.
---