Wildlife in Tanzania
Hogging the limelight are Tanzania's northern parks, which attract the most visitors. In the south, the parks have excellent wildlife but far fewer safari-goers, while the remote west lures adventurers in search of chimps and plains megafauna.
---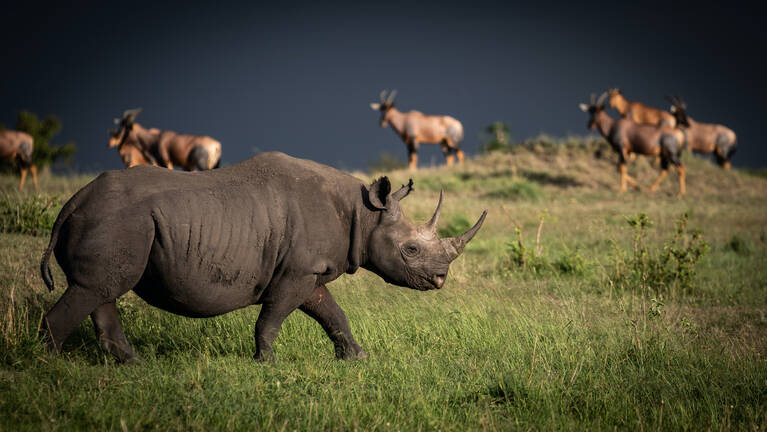 Tanzania is one of the most biodiverse countries on earth, covering more than 945,000km2, and home to 300 types of mammal, 400 varieties of reptiles and amphibians and 1,100 species of birds.

This breadth of species reflects Tanzania's diversity of habitats: huge herds of elephants frequent Tarangire's swamps, wild dogs roam the vast bushlands of the Selous, and big cats dominate the open plains of the Serengeti. In the tropical forests on the steep shores of Lake Tanganyika, chimpanzee troops are increasingly habituated to visitors (this is the best place in Africa to observe their social structure), while shallow soda lakes in the Rift Valley host millions of nesting flamingos.

This diversity extends beyond into the ocean – to shallow coral gardens where you can snorkel with turtles, ocean drop-offs for scuba enthusiasts and plankton-rich bays where whale sharks gather.

Tanzania's breathtaking contrasts mark it out: you really can watch lions on a hunt in the morning and be floating over coral reefs in the afternoon.
Great wildlife safaris to Tanzania
Here are some of our ideas for great holidays focussed on wildlife in Tanzania.
---
Tanzania's top camps for wildlife safaris
Click on the dots on the map to show the sightings from that lodges or camps for the species selected. It's based on 3872 reports by 454 groups of our our travellers since May 2018.
---
Tanzania's wildlife specialities
East Africa's great migration is the biggest herd movement of large mammals on earth and Tanzania's best known wildlife spectacle. Witnessing it can be the experience of a lifetime.
---
Extraordinary moments
As the megaherd passes through on its year-round cycle, the eyes of lions are always on the wildebeest: Tanzania is home to roughly half of Africa's lions. You might watch a pride with cubs frolicking on a rocky kopje in the Serengeti, or witness the aftermath of a hunt in Ruaha National Park.

In Tanzania, these extraordinary wildlife moments are often combined with the most amazing scenic spectacles – the sheer-walled wildlife arena of the Ngorongoro Crater, for example, shared by black rhinos and dozens of other species, or the deep waters of Lake Tanganyika, echoing with the hoots of chimpanzees from the forests above.

And when you're not looking far and wide, closer encounters are to be had on every walk or game drive – with birds, chameleons, fabulous butterflies and other insects, and mysterious creatures like the ant-lion that your guide will tell you all about.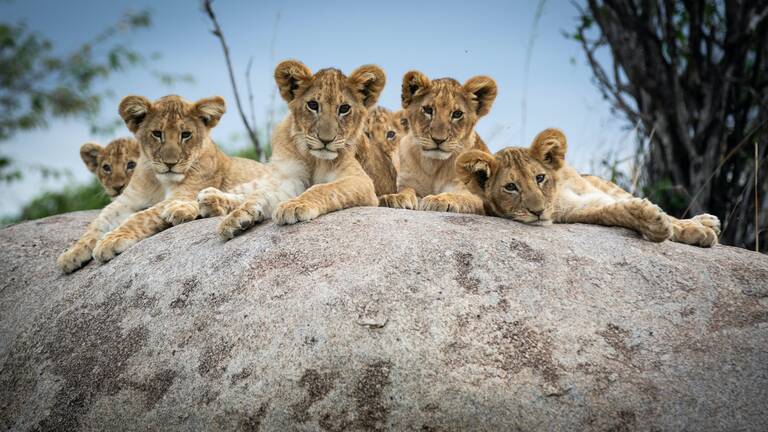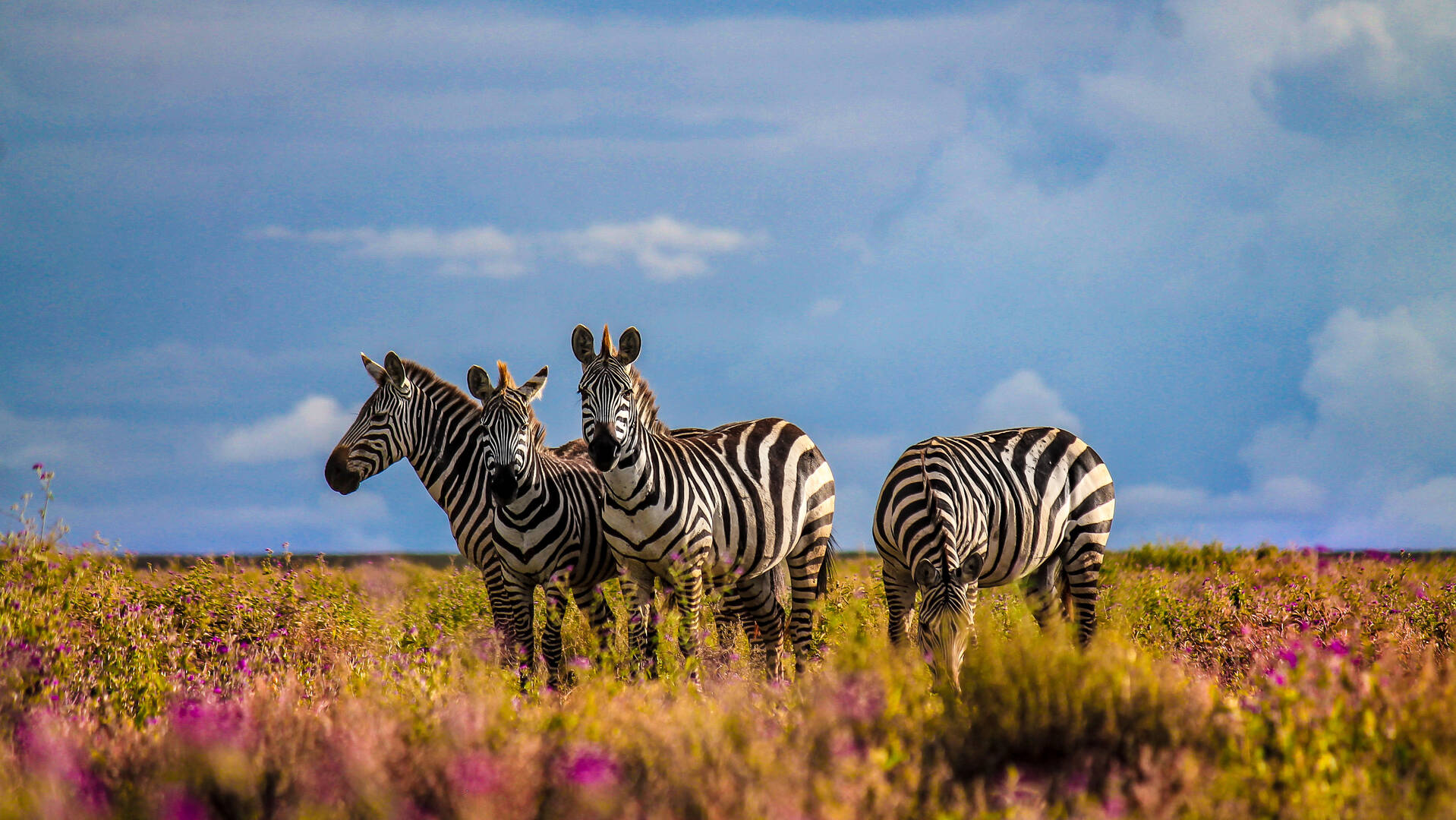 Other top destinations for wildlife
To understand more about the the wildlife in our other key destinations in Africa, click on the countries below.
---