Fringe-eared Oryx Fly-in Safari: Summary
Fringe-eared oryx safari in a nutshell
This fly-in safari encompasses three fantastic camps across Tanzania's renowned northern circuit. Beginning at the less-frequented Tarangire Park, you will then move to the Ngorongoro Crater, a UNESCO World Heritage Site, before concluding your safari in the iconic grasslands of the Serengeti Plains.
Across these iconic locations, enjoy the intimacy of relatively small camps, each with 6–12 comfortable and well-spaced tents. As they are run by the same company, you can expect consistent quality, with the seasonal bonus of long-stay combination discounts. The emphasis throughout is on the wildlife experience and stunning landscapes, with each camp enjoying fantastic views and designed to have as little impact on the surrounding area as possible.
Return from drives to watch Tarangire's famously large elephant herds graze from Kuro's shaded veranda or admire the sweeping panoramic vistas from Entamanu Ngorongoro's position atop an isolated spot on the crater rim. Nestled high in the Kogakuri Kopjes, guests may even spy the great river crossings from Lamai Serengeti's views over the Lamai Wedge and Mara River Valley.
With a range of activities such as bush walks, night drives and Maasai village visits, together with stylish accommodation, this safari is exceptionally varied, featuring phenomenal wildlife and cultural immersion throughout.
At a glance
Starts:
Kilimanjaro International Airport
2 nights
Kuro Tarangire

-

Tarangire National Park,

Tanzania

Full Board & Activities
2 nights
Entamanu Ngorongoro

-

Ngorongoro Crater,

Tanzania

Full Board & Activities
3 nights
Lamai Serengeti

-

Serengeti Migration Area,

Tanzania

Full Board & Activities
Ends:
Kilimanjaro International Airport
Kuro Tarangire
Days 1-3
Kuro Tarangire is a delightful, intimate tented camp, located deep in Tarangire National Park, in an area with few visitors. Although the rooms are substantial, comfortable and well thought-out, the style is rustic, with a focus on natural rather than luxurious. The tranquil setting is also a favourite for wildlife, and animals often browse nearby.
View full itinerary
Entamanu Ngorongoro
Days 3-5
Entamanu Ngorongoro is set in an isolated, scenic spot high on the crater rim. The drive in, along relatively poor roads, can take up to an hour and a half, but there's very often the bonus of giraffe (a species that is absent from the crater itself) to be seen en route.
View full itinerary
Lamai Serengeti
Days 5-8
Nomad Lamai Serengeti lies in the far north of Tanzania's Serengeti National Park, just south of the border with Kenya. It's set high up in the beautiful Kogakuria Kopjes, with views out towards the Mara River Valley and the Lamai Wedge. Between July and October the camp has a prime position for the great wildebeest migration, and is close enough to the Mara River for guests to witness river crossings.
View full itinerary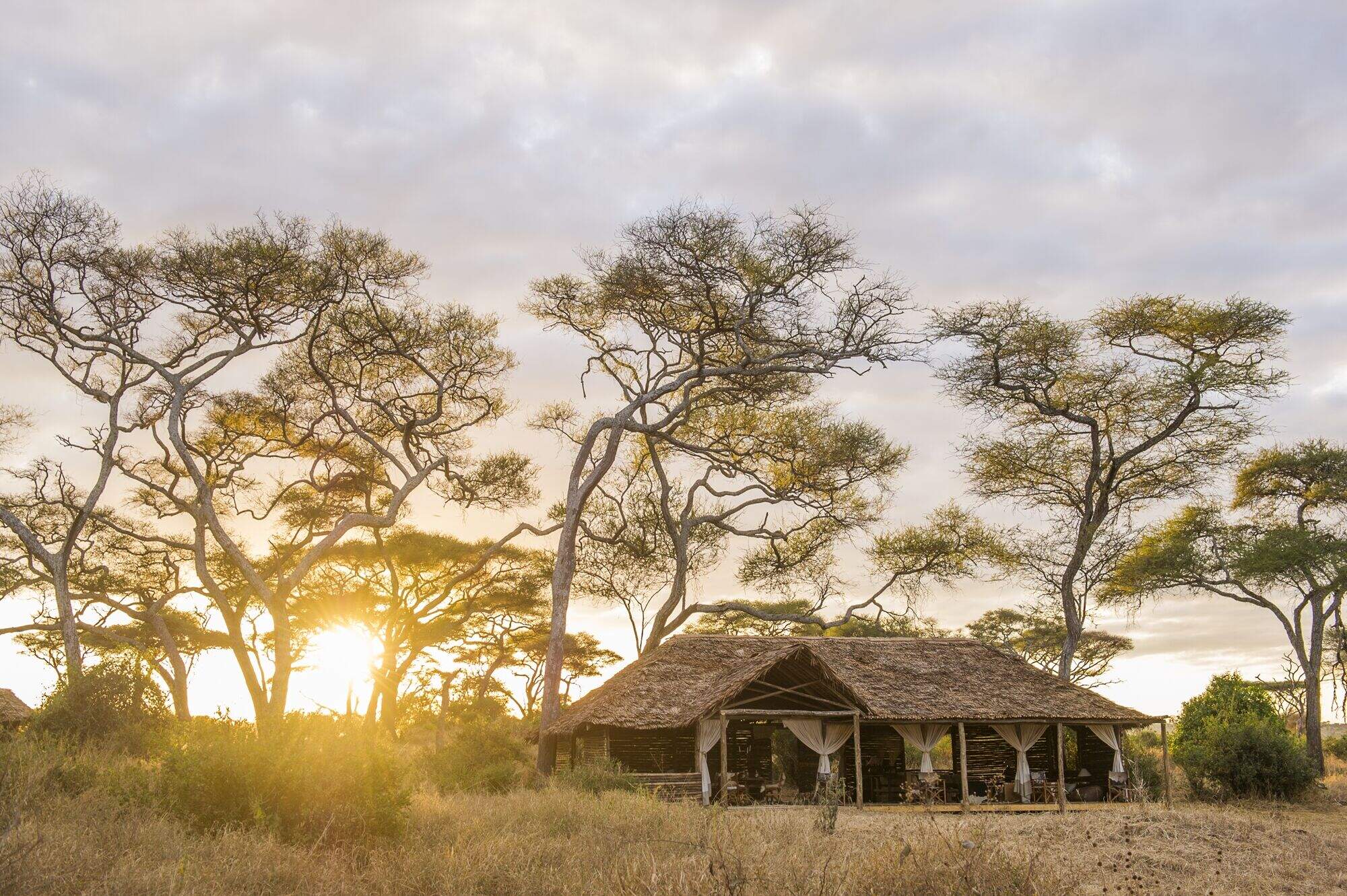 Kuro Tarangire
Tarangire National Park, Tanzania

Entamanu Ngorongoro
Ngorongoro Crater, Tanzania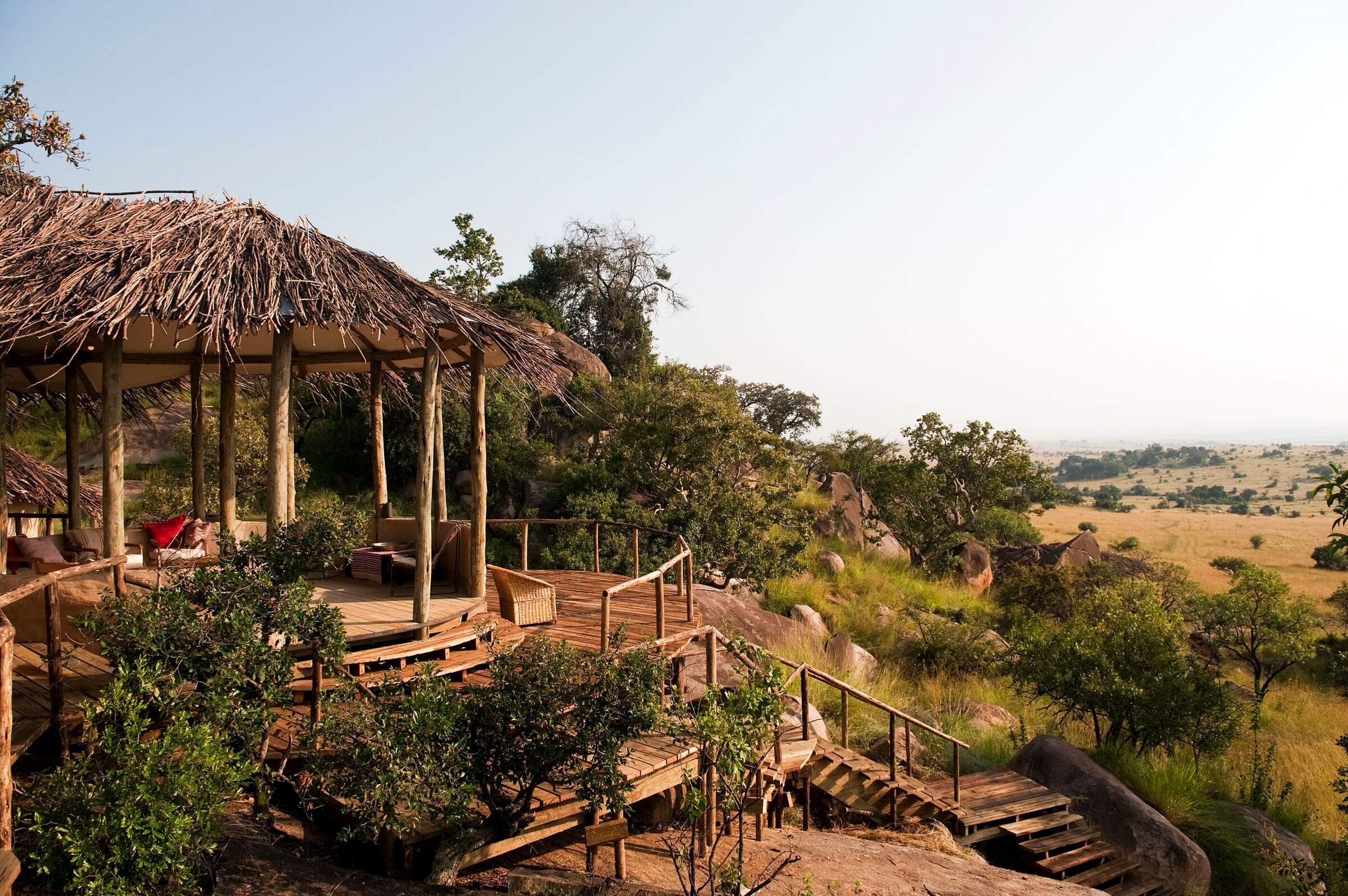 Lamai Serengeti
Serengeti Migration Area, Tanzania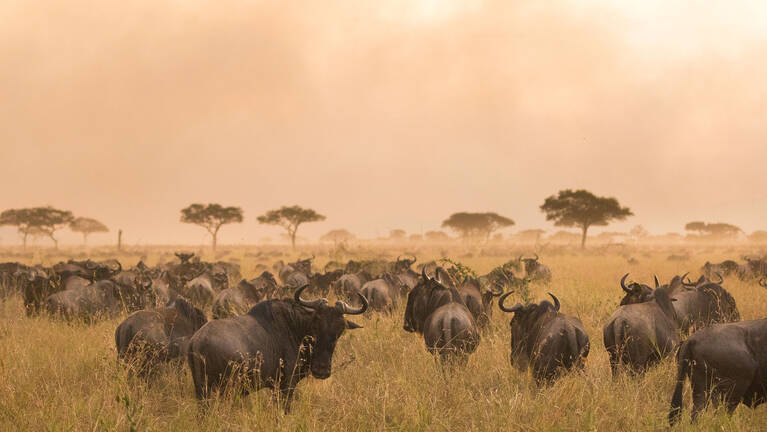 Highlights
Our thoughts on five of the top experiences of this Fringe-eared Oryx Fly-in Safari.
Watching elephants graze below Kuro's veranda
Experiencing safari by moonlight during night drives
Soaking up spectacular views from the crater's rim
Watching lions hunt on the floor of the crater
Driving through vast herds of migrating wildebeest
Activities
Some activities which can be included in the Fringe-eared Oryx Fly-in Safari: talk to us about those which interest you.
4WD Safari

Birdwatching

Cultural excursion

Guided walking safari

Hot air ballooning

Night drive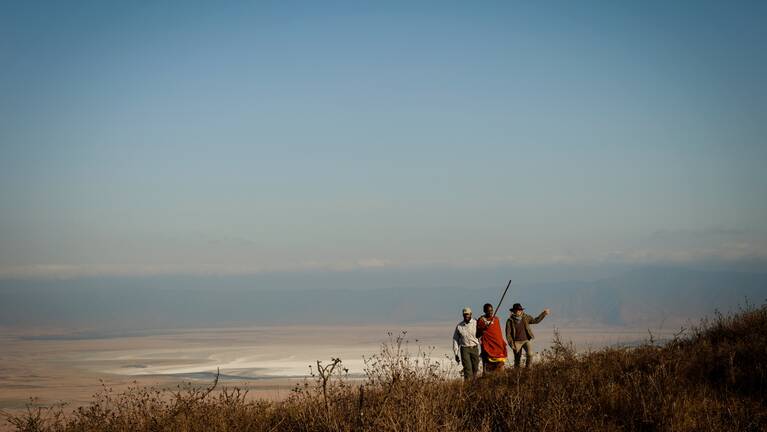 Key species to see on the Fringe-eared Oryx Fly-in Safari
Based on our travellers' observations, we've estimated the likelihood of seeing these species during the Fringe-eared Oryx Fly-in Safari. Click on the animals and our wildlife surveys page for more info.
---








Spotted Hyena
100% chance










Side-trips whilst on this safari
We may be able to build in some of these optional excursions from the Fringe-eared Oryx Fly-in Safari. Talk to us: they're usually best arranged when you book.
---
Let us help you customise your trip
All of our holidays on this site are just ideas; none are fixed. All of our trips are tailor-made, so we'll always adapt them to suit you. Talk to an Expert and let us help you to work out your perfect trip.
---

Talk to an Expert
Call us now! We'll match you with the Specialist in our team who is best suited to help you. Then together we can start planning your trip.

Set up your itinerary
Based on our experience and your ideas, your specialist will create a detailed, costed itinerary. We'll refine it together, until we have a trip that you're perfectly happy with.

Prepare for your trip
The same Specialist will make the seamless arrangements for your trip, send you detailed travel documents, and be available to answer any questions before you depart.

Travel with peace of mind
After you set off, you'll be cared for by our partners in Africa, most of whom have worked with Expert Africa for decades. And if you ever need us urgently, we're available 24/7.

When you return
We love to learn about your trip, and so will always be grateful if you've the time to give feedback to your Specialist when you return.

Other ideas for Tanzania safaris
Look at these ideas in Tanzania: then talk to us. Will will design a trip that's perfect for you.
---
Other safari ideas across Africa
Talk to us: help us to understand what you like and we can create a safari that will really suit you.
---