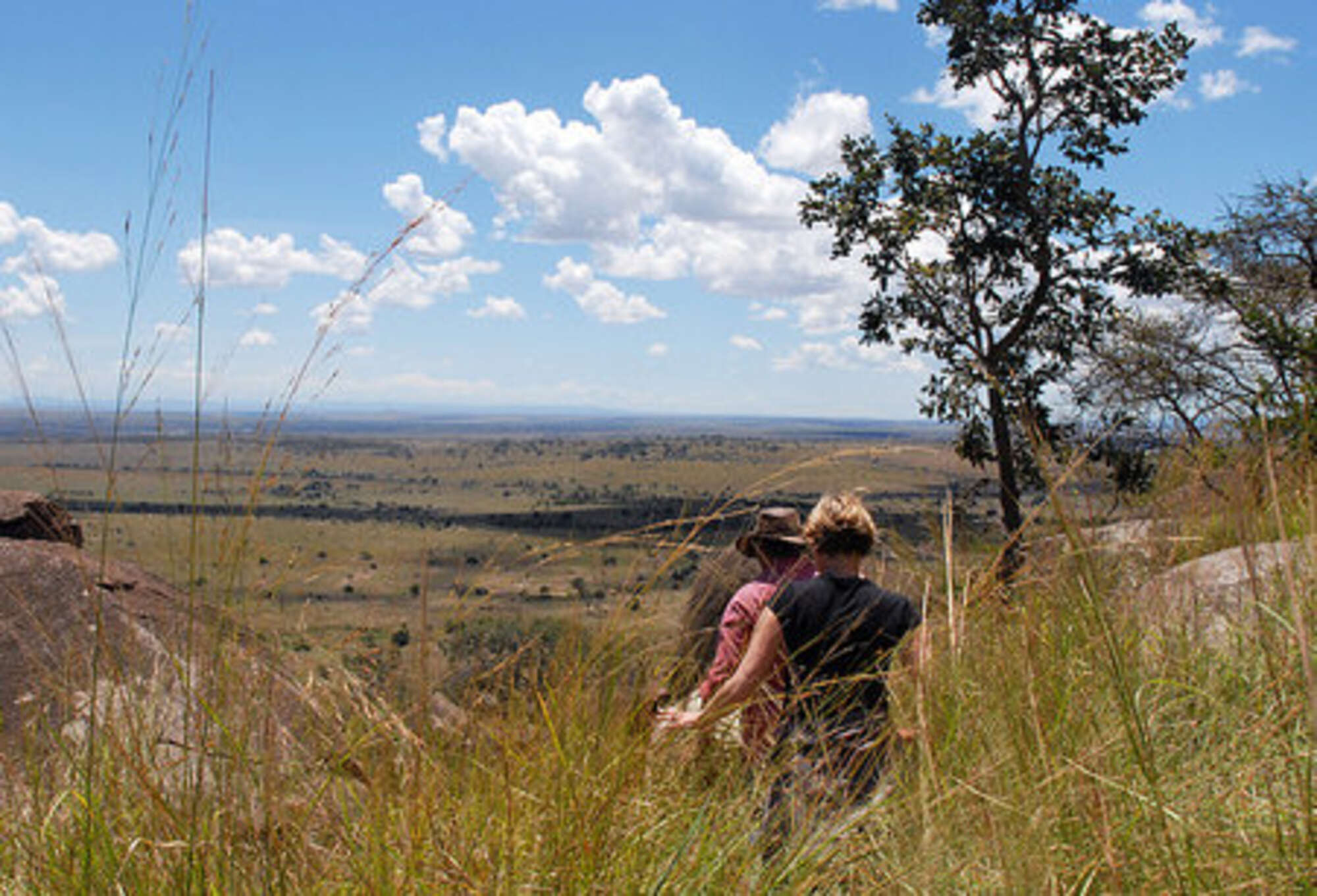 Fringe-eared oryx safari: In full
This stylish fly-in safari immerses you deep into two fantastic parks in northern Tanzania: the less-visited Tarangire National Park and the iconic Ngorongoro Crater and Serengeti National Park. You'll see some fantastic game along the way during your Tanzania safari holiday, as well as hopefully catching the wildebeest migration during July-September in the Serengeti.
Include:
---
Days 1-2
2 nights at Kuro Tarangire (full board & activities) | Tarangire National Park, Tanzania
Arrive at Kilimanjaro Airport mid morning, where a driver will meet you and take you on the short drive over to Arusha Airport, where you'll board a flight to Tarangire. You'll arrive at Kuro Airstrip in the heart of the park, and your accommodation for the next two nights is not far away.
Kuro Tarangire
commands a lovely spot in the heart of the park from where you'll be able to walk, game drive and even night drive.
Experience a range of environments, varied birdlife and good game viewing.
---
Days 3-4
2 nights at Entamanu Ngorongoro (full board & activities) | Ngorongoro Crater, Tanzania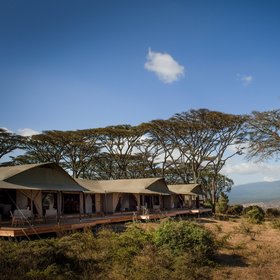 After breakfast, depart for a nearby airstrip to fly over the spectacular Rift Valley for your stay at the
Ngorongoro Crater
, at a very comfortable tented camp.
Entamanu
is in a wonderfully remote location, with good access to the Crater for a full day of game drives. Be sure to make the most of the walking and cultural experiences on offer too.
---
Days 5-7
3 nights at Lamai Serengeti (full board & activities) | Serengeti Migration Area, Tanzania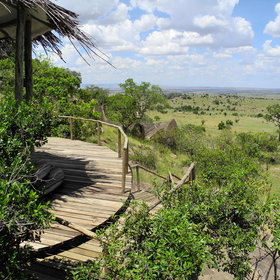 In the morning you'll be dropped at the nearest airstrip before flying north into the heart of
Kogatende
, which makes up part of the northern regions of the Serengeti ecosystem. There is plenty of game throughout the year, and the area hosts the great wildebeest migration from July to October. If you're lucky, you may even get a chance to witness a crossing of the Mara River! Your choice of activities includes a full-day safaris, walking safaris and night drives, while based at the beautiful
Lamai
.
---
Day 8
After your last morning on safari, you fly back to Kilimanjaro and then either connect with your own onward arrangements, or continue on to one of our add-on trips to one of the islands or beaches.
---
See Prices & details for the precise dates/prices for this trip - and all the fine print.