The Expert Team
We believe that to get the best from a trip to Africa, you need impartial advice from people who know Africa well, have actually been to the places where you are thinking of travelling and can advise you from first-hand experience – like our team!
To reduce spam, we haven't written all of our email addresses below. But all follow the form:
first-name
dot
second-name
@
expertafrica
dot
com
( Please always copy your email to
info
@ ... )
---
Chris McIntyre

| Managing Director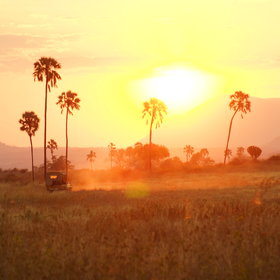 Chris first went to Africa in 1987, after reading physics at Queen's, Oxford. He taught for almost three years in a rural school in Zimbabwe (with VSO), and during this time travelled around extensively. In 1990 he co-authored the Guide to Namibia and Botswana for Bradt Publications: the first English guidebook to these countries. On returning to the UK, he spent three years as a business analyst and shipbroker for P&O in London.

Leaving the city, Chris joined Sunvil Holidays in 1994 to concentrate on what he enjoys most: Africa. The passionate and pioneering company that is Expert Africa grew out of this, and remains a proud member of the Sunvil family of travel companies.

Chris feels very lucky to be doing what he loves, and to have an amazing team of specialists working with him.
He is committed to responsible travel, and regards extensive travel for the whole Expert Africa team as essential – helping everyone to keep up to date and give the best advice possible.

In 1996 Chris wrote the Zambia guidebook, for Bradt Publications; then the first guidebook to Zambia. The fourth edition of this guide was published in Jan 2009. He followed it in '98 with a new Namibia guide and in 2003 with a new book on Botswana; both are now in their 3rd editions. He and his wife, Susan, have co-authored three new Zanzibar guides, and he recently co-authored a couple of guidebooks to Tanzania. Chris's regular research trips to Africa help to ensure that up-to-date new editions are produced regularly.

Chris is a Fellow of the Royal Geographical Society and periodically contributes to various papers and magazines, from Wanderlust, BBC Wildlife and Travel Africa to The Independent and The Telegraph.

He has been an expert panel member for two of DFID's business challenge funds in recent years, and a director of AITO (Association of Independent Tour Operators) for the last four years.

Based with his family in Teddington, in the UK, he returns to Africa regularly for research trips.

---
Maruska Adye

| Namibia, Botswana, Zambia & Tanzania specialist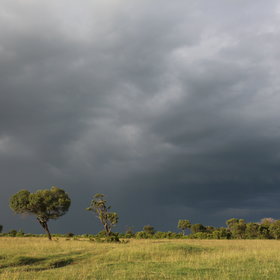 Maruska's affinity with Africa began when her parents took her with them to live in Tanzania before she was one year of age. Her family lived most of the time in Dar es Salaam where Maruska's first spoken words were in Swahili. She also lived two of the following nine years in the Selous Game Reserve while her parents managed a lodge there.

In 1986 her family returned to their home in New Zealand to settle, but by then the need to explore and travel was embedded in Maruska's psyche. She left home at the age of 16 to live in England where she studied her A-levels before taking a job in graphic design. After a year in the job industry she gave in to the call of Africa and bought a year's flight ticket with the idea of backpacking from South Africa to Tanzania.

Easily distracted by the places she visited and the people she met along the way, Maruska's well laid travel plans soon began to unravel. In this way she hitched to Namibia, a name and country completely new to her. She loved it immediately and decided to stay. She worked in bars, designed flyers, managed backpacker hostels and camps – anything to prolong her time in Africa – before taking a job as a travel consultant.

Seven years later Maruska decided to return to the UK where she joined the Expert Africa team. She maintains her close connection with Namibia whilst building on her knowledge of other southern African countries such as Botswana, Zambia and Tanzania. In 2009, Maruska returned to New Zealand to live and set up a satellite office for Expert Africa in Blenheim. She remains an integral part of the team and continues to arrange holidays for our travellers, just from a desk half-way around the world!
---
Lucy Copson

| Botswana, Zambia, Seychelles and southern Mozambique specialist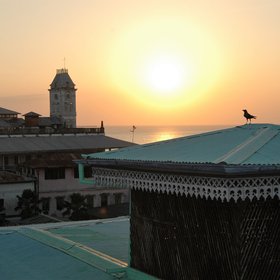 Lucy (née Scholte) grew up in Cape Town, and spent many holidays exploring South Africa. After school, her love for travelling inspired her to start a career in tourism. She spent eight years working for tour operators selling tailor-made trips to South Africa, and then in 2005 Lucy decided to relocate to London. It was here that she started working for Expert Africa, and her knowledge really began to grow!

Lucy has been privileged throughout her 19 years in travel to experience some incredible destinations. She has travelled extensively in Botswana, Zambia, Mozambique's Bazaruto Archipelago and the Seychelles, and she focuses on tailor-making trips to these countries.

The sunny shores of Cape Town have now enticed Lucy back home, and we're very excited to say that she has recently started a South African office for Expert Africa – where she continues to share her passion for Africa with anyone who wants to travel there.


---
Eleanor Walkingshaw

| Tanzania, Zanzibar, Mozambique, Zambia, Kenya, Malawi & Rwanda specialist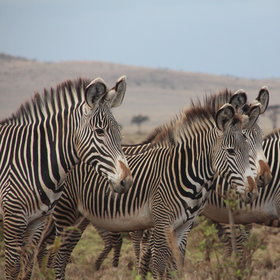 With a South African mother, Ellie Walkingshaw's (née Dunkels) family holidays were often based around visiting relatives in Johannesburg and Durban. Then at 16 she went on a family trip to the Okavango Delta in Botswana – as her first experience of wild Africa, it still remains one of her most memorable.

With an established passion for the continent, in 2002 Ellie decided to take a year out before university in order to travel East and Southern Africa. She began a four-month stint of volunteer work on Pemba Island in Tanzania, primarily scuba diving with a marine conservation project. After this, Ellie backpacked for five months, travelling from Dar es Salaam, down through Southern Africa to Cape Town and back, before returning home.

After completing a three year degree in History at Newcastle University, Ellie was drawn back to East Africa and flew out to Kenya to travel for a further eight months. During this time she volunteered at an orphanage in Kisumu in Kenya, and then proceeded to travel through Tanzania, Mozambique and Uganda.

When she returned to England in August 2006 she joined the Expert Africa team to specialise in Tanzania and has now been here for over eight years. In her first three years she visited all of the areas in Tanzania that we feature and so became a full specialist in that area. Next she went on to research northern Mozambique and so added that to her expert knowledge. In the years following she spent six weeks visiting everything we have in our Zambia programme, spent time in Mozambique and extended our programme to include the Nampula Province, and also thoroughly researched Rwanda. Most recently, she has been working alongside Richard to develop Kenya - the newest destination in our portfolio.
---
Sabina Hekandjo

| Namibia specialist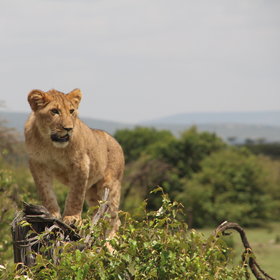 Sabina was born in Windhoek, Namibia of Ovambo descent, and most of her family still live there. She went to primary school in Oranjemund – a 'closed town' in the Namib Desert's restricted Diamond area – the Sperrgebeit – and remembers many weekends spent camping at Sheppard's Neck, in the wilderness there, as a girl guide. This encouraged her appreciation for nature and the outdoors.

She returned to Windhoek for secondary school, and particularly enjoyed Geography as a subject and eventually led to her heading to Cape Town for two years in 1995 to study a Travel and Tourism course.

Two years later, in 1997, she started her career in tourism by joining Namib Travel Shop, a Windhoek-based travel company - which later became Wilderness Safaris Namibia. In the last ten years she has travelled extensively all over Namibia, acquiring a wealth of knowledge and experience on the country.

Having worked with the Expert Africa team for many years, she moved to UK to join us in October 2005 – and since then she's returned to Namibia a number of times to research the camps as well as for occasional holidays.

In 2006 Sabina travelled to the Caprivi Strip to learn more about that area and to research the new developments there. In 2007 she spend a bit of time travelling around the southern parts of Namibia (visiting a number of camps around the Namib Naukluft National Park; The Fish River Canyon; Luderitz / Klein Aus) and in June 2009 Sabina went on a visit to Waterberg Camp, Damaraland Camp, Etosha and Okonjima.
---
Megan Green

| Botswana specialist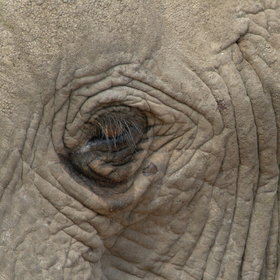 Megan Green (née Megan Ingoldby) grew up in South Africa, where her love of travel inspired her to study a Diploma in Travel & Tourism. In 1999 she started in the travel industry, based in Johannesburg and working for a leading specialist safari company. This only fuelled her enthusiasm for wildlife and safaris – so in 2001 Megan snapped up the offer to transfer to their Windhoek office, where she took every opportunity she could to travel around Namibia.

Following a dream to travel and work overseas, Megan moved to London in 2002. There she joined a competitor of Expert Africa, based in North London. They also had a strong focus the ethical and responsible aspects of travel – and it was here that Megan felt her eyes were opened to the importance of being a responsible traveller, and how it can enhance a holiday experience. After seven enjoyable years of working there, and travelling back to Africa whenever possible, Megan moved to Primrose Hill when the chance arose to develop and launch a brand new Africa programme from scratch.

Megan has been part of the Expert Africa team for two years. When Megan joined us, she brought a very broad overview of many of the countries that we offer. But through extensive, first-hand, on-the-ground research trips; she's spent the last couple of years expanding on and honing her knowledge of Botswana. Having added substantial depth to her knowledge of Botswana, Megan tells us she is really looking forward to her visit to Zambia in 2013 where she aims to do the same!
---
Tracy Lederer

| Namibia, Rwanda, South Africa, Mozambique & Botswana specialist
Working as secondary school teacher from 1988 to 2002/3, Tracy always utilised her extended summer holidays to travel the world. She would buy a flight somewhere and then spend the 6/7 weeks independently exploring the country visited in great detail. She also took two periods of unpaid leave to embark on longer periods of travel to satisfy her wanderlust, the first for five months and the second for eight months. Her enthusiasm for scuba diving also developed during this time and Tracy has now dived in Australia, S/E Asia, the Red Sea, Central America, the Caribbean and Madagascar, as well as various African destinations.

Her love of Africa began with a trip backpacking and hitch hiking around Zimbabwe, Zambia and Malawi in 1993. Since then Tracy has travelled extensively in Southern and East Africa on numerous occasions. Her passion for travel finally pushed her to make a career move from education into the travel industry.

After working for a company tailor-making holidays for travellers with disabilities, she finally joined Expert Africa in 2004. She now specialises in tailor-making trips to Namibia, Botswana, Rwanda, Mozambique and South Africa, and has spent many weeks researching in these countries. Tracy is also a major contributor to Bradt's Namibia guidebook.
---
Claire Scott

| Tanzania, Zambia, South Africa, Namibia, Malawi & Zimbabwe specialist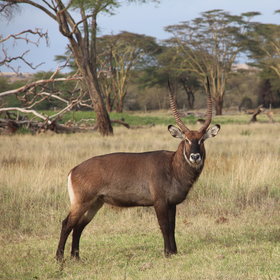 Claire grew up in and travelled extensively within South Africa. She started in the travel industry in the mid 80's after spending a year travelling and working in Europe.

She came to the UK with her husband in 1990 and worked for various tour operators over a 10-year period selling South Africa as well as Zimbabwe. She started at Sunvil Africa, as it was then known, in 2001 – and has been with us ever since.

Claire covers most areas of the Expert Africa programme, having travelled and researched extensively throughout Namibia, the Cape, Mozambique, Zimbabwe, Zambia, Tanzania and Malawi. She currently focuses on Tanzania, Zambia, Zimbabwe, the Cape and Malawi. In 2008 she travelled with her colleague Ellie to the remote Lake Eyasi and Lake Natron areas in Tanzania, and in 2011, again with Ellie, she travelled to the remote parts of northern Zambia, visiting Kasanka, Shoebill and Shiwa Ng'andu. Her most recent trips were to Malawi in November 2013 and Cape Town and the Garden Route in May 2014. She continues to travel to Africa regularly, exploring new places – and checking up on old ones!
---
Richard Trillo

| Kenya & Northern Tanzania specialist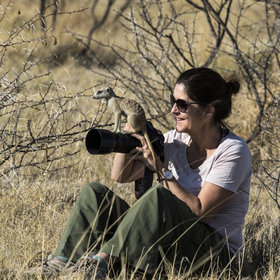 Richard's first trip to Africa was a hitchhiking adventure to Timbuktu, in 1977, with a student friend and $100 each. They reached the fabled city – having learned en route what a visa is, and what malaria feels like – and Richard's connection with Africa was born.

In 1980, he set off again to hitchhike and cycle from London to Kenya. Nearly a year later, freewheeling into the Rift Valley for the first time, he realised how strong his Africa connection had become.

Back in the UK, he spent two years doing a Master's degree in ethnography, linguistics and Swahili at the School of Oriental and African Studies, London University.

And then he took up an offer with the fledgling travel publisher, Rough Guides, to write the first practical guide to Kenya. He took one of the earliest mountain bikes and travelled the length and breadth of the country – from Turkana to Shimoni and from the Maasai Mara to Malindi. After the Rough Guide to Kenya was published Richard joined the Rough Guides publishing team to look after marketing and PR. He continued to write the Rough Guide to Kenya (the 11th edition was published in May 2016), as well as researching and co-authoring many editions of Rough Guides to West Africa, The Gambia, First Time Africa, Madagascar and World Music.

After a stint as a freelance travel journalist, and aware of Expert Africa's reputation among travellers, its commitment to responsible tourism and the fact that it offered no trips to Kenya and happily explained why ("until members of our team have covered Kenya's parks and coast inside-out, we won't be offering any Kenya safaris") he saw a window of opportunity and took a running jump right through it.

He lives in remote suburbia with his wife, Teresa Driver, and their transient offspring. They go on safari as often as possible.
---
Elizabeth Chapman

| Tanzania, Rwanda, Zanzibar, Namibia & Congo specialist
Liz Chapman (neé Wollen)'s first African experience was a three-month overland tour around Tanzania, Mozambique, Botswana, South Africa and Zambia shortly before starting her university degree. Spending half of this in Tanzania in the foothills of Kilimanjaro she quickly fell in love with it!

While studying economics at Exeter University, Liz took advantage of the long holidays to explore other corners of the world across Asia and Europe. After graduating she moved to France to spend 6 months working in the Alps, before swapping the snow for the sun to spend 2 months doing marine conservation in the Seychelles.

Liz returned to London in 2009 to join the Expert Africa team where she has since spent 6-8 weeks each year travelling in Africa. In recent years she has climbed Kilimanjaro, extensively researched Rwanda, helped research the latest Bradt Guide to Zanzibar, trekked gorillas in the Congo, and visited almost every camp in Tanzania!
---
James Denny

| Tanzania, Zanzibar & Rwanda specialist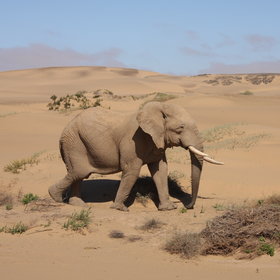 James has always had a passion for travel, and has been fortunate enough to travel extensively through Asia, Australasia, Europe, Central America and South Africa.

However it was Africa that really captured him, after he spent a number of months living on a game reserve in the Limpopo province of South Africa. Working on a Lion monitoring project whilst also successfully studying for his level one FGASA (Field Guides Association of Southern Africa), has fuelled a real passion for Africa and especially its wildlife.

Since leaving South Africa James has completed a degree in Politics and Sociology at Newcastle University, and joined the team at Expert Africa in 2013. He has spent the first few years travelling extensively through Tanzania and Rwanda, and he is looking forward to exploring much more of Africa in the future.
---
Freddie Sutton

| Zambia & Zimbabwe specialist
Freddie has always had a passion for two things, wildlife and travel. After leaving school he spent three months in Tanzania, exploring the northern parks and completing a climb of Kilimanjaro, discovering that Africa was the perfect continent for combining theses interests.

Going on to study Zoology at the University of Bristol, Freddie took every opportunity to visit some of the best wildlife sites in the world, taking time to study tropical bats in Costa Rica, and gaining his FGASA (Field Guide Association of Southern Africa) level one nature guide qualification after studying in Kruger National Park.

Having completed his studies, Freddie undertook an internship with the University of York's environment department, assisting with research into forest conservation methods. This led to him living and working in the Udzungwa Mountains in Southern Tanzania, surveying monkeys and trees, and investigating how tourism can be integrated with conservation projects.

After briefly working in the UK as an ecological consultant Freddie realised that the Essex countryside couldn't match the draw of the African bush, and is now training as a Zambia specialist at Expert Africa. He completed his first trip, visiting the South Luangwa and Lower Zambezi National Parks, in October 2014, and very much looks forward to becoming an Expert on Zambia and its wildlife.
---
Sarah Glyde

| Botswana specialist
Africa is Sarah's second home. She has spent the last seventeen years living, working and travelling to different parts of the continent. After studying African history at the School of Oriental and African Studies, she taught English in Ghana before pursuing a career in international development with a large charity. Ten years later whilst living in Zambia, she went on her first safari and the seeds of a career change were sown!

For the last seven years Sarah has been working in the bush in Zambia's South Luangwa National Park and Liwonde National Park in Malawi as a guide, chef and lodge manager. In 2010, she took an 'adult' gap year and did a field guides course in South Africa's Kruger National Park qualifying with FGASA (Field Guides Association of Southern Africa) Level 2 and Trails Guide. Africa's wild and remote places are Sarah's soul food – she particularly loves the smaller aspects of nature and is a keen birder.

In 2015, Sarah relocated to UK to be closer to family and friends and to find a new direction to channel her love of Africa. She is very excited to be joining the Expert Africa team and hopes to be able to share some of her wonderful experiences.
---
Tom Morris

| Namibia Specialist
Tom first travelled to Africa in 2009, initially to Zambia with his family, before joining a school rugby tour in South Africa. On this trip he enjoyed many of the unique experiences these countries have to offer including rafting below the Victoria Falls, lunching on Livingstone Island, climbing Table Mountain and visiting Robben Island.

This trip inspired a love of adventure, travel and wildlife prompting Tom to spend much of his spare time dreaming of Africa. In 2011 he visited Kenya spending two weeks on safari with family. He enjoyed his time in the Maasai Mara so much that two weeks later he was back on a plane to work at Cottar's 1920's Safari Camp for a month.

Whilst at university studying physics this love of Africa continued. Tom became involved in an independent project to raise money and build a school in the Chikolongo region of Malawi, where in 2012 he spent two weeks helping with the construction. After graduation Tom spent six months in the French Alps on a Ski season followed by a two-month self-drive trip around southern Africa in a beaten up old Land Rover.

Following his travels Tom spent a year working in the film industry before the itch for Africa persuaded him to move to the travel industry. Tom Joined Expert Africa in 2015 and is excited to be training as a Namibia specialist.

---
Lyndsey Marris

| Trainee Tanzania Specialist
Lyndsey gained her first taste of Africa during her gap year where she spent three months working in Shamwari Game Reserve, South Africa. After discovering the sheer beauty of the country, the wild landscapes and the wealth of wildlife she quickly became hooked and vowed to explore more of this vibrant continent.

Fuelled by her passion for wildlife she went on to complete both a bachelors and masters degree in Zoology at the University of Sheffield. During this time she had the opportunity to undertake a six-week biodiversity research project in Tanzania's Kilombero Valley. The following year saw Lyndsey fly to Uganda where she spent five weeks exploring all that this beautiful country had to offer.

Following her studies Lyndsey resolved to return to Africa and she took up a position with the Kalahari Meerkat Project in South Africa. She initially spent one year working as a research assistant after which she was promoted and she spent a further two years working as the project manager. Whilst living and working in the Kalahari she explored much of South Africa and also took a short trip in to Namibia.

After spending three years running around after meerkats in the African bush she returned to the UK in 2015. Lyndsey joined Expert Africa in 2016 and is excited to be a part of the Tanzanian team.
---
Justin Huff

| Botswana, Namibia & Kenya specialist
Justin's first taste of safari was visiting the Sabi Sands Game Reserve in South Africa in 2010. After being bitten by the "Africa bug" he has been back nine times visiting Botswana, Namibia, Kenya, Tanzania, Uganda, Rwanda, Zambia, and Lesotho. Aside from Africa, Justin's travel experience is vast! Being educated in both the US and Russia, Justin traveled all throughout the former Soviet Union and Eastern Europe. Previous experience in the travel industry brought him to destinations such as India, Oman, Tibet, Japan, Israel, Egypt, Peru, and Guatemala.

He comes to us with the exciting opportunity to open up the Expert Africa US office and looks forward to helping us to build a superbly talented and passionate team to service the American market.

On his first trip with Expert Africa throughout Botswana, he covered 27 camps in 22 days! This trip was his second to the country, and he's working on a third shortly – to check out the handful of places there which has hasn't yet seen. He currently focuses on Botswana, Namibia, and Kenya and plans to explore Tanzania and South Africa further. An amateur birder and photographer, Justin is passionate about the small details of the wilderness in each destination he visits! He lives in San Francisco with his daughter.
---
Josh Flatman

| Trainee consultant
Josh first visited South Africa with Exeter University while studying for a Conservation Biology and Ecology Degree. After completing a further masters degree in biosciences and working on wildlife conservation and research projects in the UK, Norway and Cyprus, Josh returned to Africa to volunteer in Namibia.

Josh initially spent a month volunteering for a small wildlife research and rehabilitation centre in central Namibia, working particularly closely with ground pangolins and endangered Cape vultures. From this Josh went to work on a research project studying the social and population dynamics of chacma baboons, involving full-day follows of habituated baboon troops. Completing his time in Namibia, Josh embarked on self-drive camping trip around the central and the North of the country, visiting the highlights of this region.

Returning to the UK Josh continued his job working in wildlife disease research before moving to London to work for a market research company. However, the passion for Africa and its wildlife has led Josh to a career with Expert Africa, he joined in 2016 and is excited to be training as a Namibia specialist.

---
Richard Ball

| Botswana specialist
Richard grew up in a family who loved wildlife, which led him to travel in search of some of the world's best wildlife. He fell in love with Africa at an early age, as his family usually spent a month each year driving themselves around Southern Africa.

After a degree in zoology, and work as an ecologist in the UK, Richard left for Mozambique. There he had some amazing encounters with marine wildlife whilst completing courses to become a dive-master and, subsequently, a scuba-diving instructor. Meanwhile, Richard had always dreamed of spending more time in the bush as a guide. When the opportunity came to work at Jack's Camp, in Botswana's Makgadikgadi Pans, he jumped at it.

Jack's Camp usually aims to employ zoologists as guides, and eighteen months guiding here gave him an intimate knowledge of these pans. He also spent his time off from work exploring the rest of Botswana and Southern Africa. Often travel with fellow guides, he'd use these trips to expanded his knowledge of the region, its people and its ecosystems. He shared some of this and documented his sightings and experiences through photography – another passion of his.

Returning to the UK in late 2013, Richard starting working for a well-known luxury travel company in London, where he created high-end trips to Africa and around the world. Moving to Expert Africa in 2016 has allowed Richard to focus more on the continent he most loves, Africa and on his favourite destination: Botswana.

Richard continues to travel to Africa for both work and pleasure – often visiting new areas, even if somehow he often ends up camping with friends and family the wilds of Botswana's Moremi Game Reserve and the Central Kalahari Game Reserve.

---
Olivia Barclay-Hudson

| Trainee Tanzania Specialist
Travel has always been Olivia's passion – she peaked at four continents in one year! – and her first taste of Africa was on a family holiday to Kenya in 2006; she vowed to come back and explore the continent more upon completing her studies. An Environmental Science degree at the University of Leeds, and a dissertation focussed on climate change and crop production in Ghana, thus enabled her to take some time to develop her interests in wildlife conservation, sustainable tourism and travel.

Over the course of two years since graduating, between working in the Alps for 10 months and travelling through Asia, Australasia and Europe, Olivia undertook volunteer conservation projects across the southern hemisphere. They ranged from restoring natural plant biodiversity in Australia's New South Wales to assisting with the care and rehab of orangutans, macaques, gibbons and sun bears on Malaysian Borneo.

The clear highlights however were the projects in southern Africa. Spending six weeks in Damaraland, Namibia, was an unforgettable experience: working on the ground to reduce conflict between the desert elephant herds and the farmers whilst cooking over a fire and sleeping out under the stars every night. A stint in South Africa followed, exploring Cape Town and the Eastern Cape whilst volunteering on Kariega Game Reserve on their conservation programme. A career in the City just could not compare; Olivia joined Expert Africa in 2016 and is looking forward to exploring and getting to know Tanzania, her specialist country.

---
Amanda Bond

| Trainee Zambia Specialist