I like people's warmth, the unexpected conversations, the sheer humanity of Africa – and of course the wildlife is intoxicating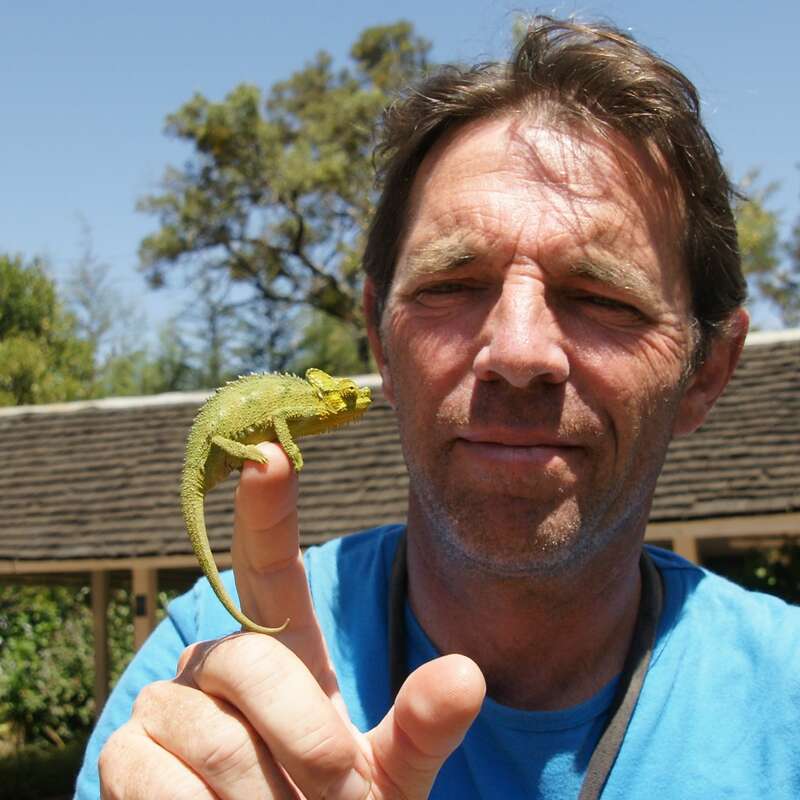 Richard is in the UK and usually available:
UK time
: 08:00-16:30 Mon-Fri, and occasional Saturdays.
See our
office hours and locations
.
More about Richard...
My first trip to Africa was a hitchhiking adventure to Timbuktu, in 1977, with a student friend and $100 each. We reached the fabled city – having learned en route what a visa is, and what malaria feels like – and my connection with Africa was born.
In 1980, I set off again with my girlfriend – later my wife – to travel from London to Kenya, much of it by bicycle. Nearly a year later, freewheeling into the Rift Valley for the first time, I realised how strong my Africa connection had become.
Back in the UK, I spent two years doing a Master's degree in ethnography, linguistics and Swahili at SOAS University of London.
After working for the student travel company STA Travel, I took up an offer with the fledgling travel publisher, Rough Guides, to write the first practical guide to Kenya. Taking with me one of the earliest mountain bikes (this was 1985) I travelled the length and breadth of the country – from Lake Turkana to Shimoni, from the Maasai Mara to Malindi and from Lamu to Lake Victoria. Rough Guides were already adding more comfortable and luxurious options to their backpacker hostels and tips on bus travel, and the Kenya book was no exception, including high-end safari camps and lodges and advice on internal flights as well as incorporating areas that can still only be explored on foot, by Land Rover, or on a sturdy mountain bike.
After the first edition of the Rough Guide to Kenya was published in 1986, I joined the Rough Guides publishing team to edit guidebooks and then to look after marketing and PR. For many years I worked as Director of Communications, while continuing to write the Rough Guide to Kenya. I went on to travel all over Africa, often with my family, or sometimes with just one intrepid child, researching and co-authoring many editions of Rough Guides to West Africa, The Gambia, First Time Africa, Madagascar and World Music.
After a stint as a freelance travel journalist, and aware of Expert Africa's reputation among travellers, its commitment to responsible tourism and the fact that – at the time – it offered no trips to Kenya and happily explained why ("until members of our team have covered Kenya's parks and coast inside out, we won't be offering any Kenya safaris"), I saw a wide-open window of opportunity in 2012 and took a running jump right through it, joining Expert Africa to set up our Kenya programme.
As well as launching and running the Kenya programme, I have more recently done a number of trips to mainland Tanzania, Zanzibar, Namibia and Rwanda.
I live in remote suburbia with my wife, Teresa Driver, and our transient offspring. We go on safari as often as possible.
Do give me or one of my colleagues a call to discuss your plans. There's nothing we enjoy better than talking about our African travels and planning trips for other people!
Richard's most recent Africa trips
---

Kenya
Finally, a post-pandemic return to Kenya! I focussed initially on revisiting some of the camps we book most often in the Mara region, and really enjoyed Kicheche's "Walking Wilderness" experience between Kicheche Valley Camp and Kicheche Bush Camp. Walking for hours through the Mara savannah and woodland, with just an expert guide and an armed ranger, is a memorable experience. Then I zigzagged by light aircraft back to Nairobi and up to northwest Laikipia to explore some of the region's lesser known conservancies - Ol Donyo Lemboro, Sosian, Mugie and Loisaba. Here the buzz was all about black leopards and African wild dogs, which are being seen with increasing frequency. I was lucky enough to spend an hour one evening quietly tracking a female black leopard as she hunted dik-dik (only to have her prey stolen by a canny spotted male leopard). My photos in no way do the experience justice, but the challenge and the pleasure of being there will stay with me for a long time. The volume of wildlife, even during this drought period, was a revelation, with dams supplying water and large numbers of elephants, lions and plains grazers and browsers to be seen. The translocated black rhinos haven't yet arrived on Loisaba Conservancy, but they are 100% ready for them. Another great reason to go back soon! My trip concluded on the south coast with a stay at one of Kenya's finest small beach lodges, Kinondo Kwetu, and a return to the unique sacred forest of Kaya Kinondo.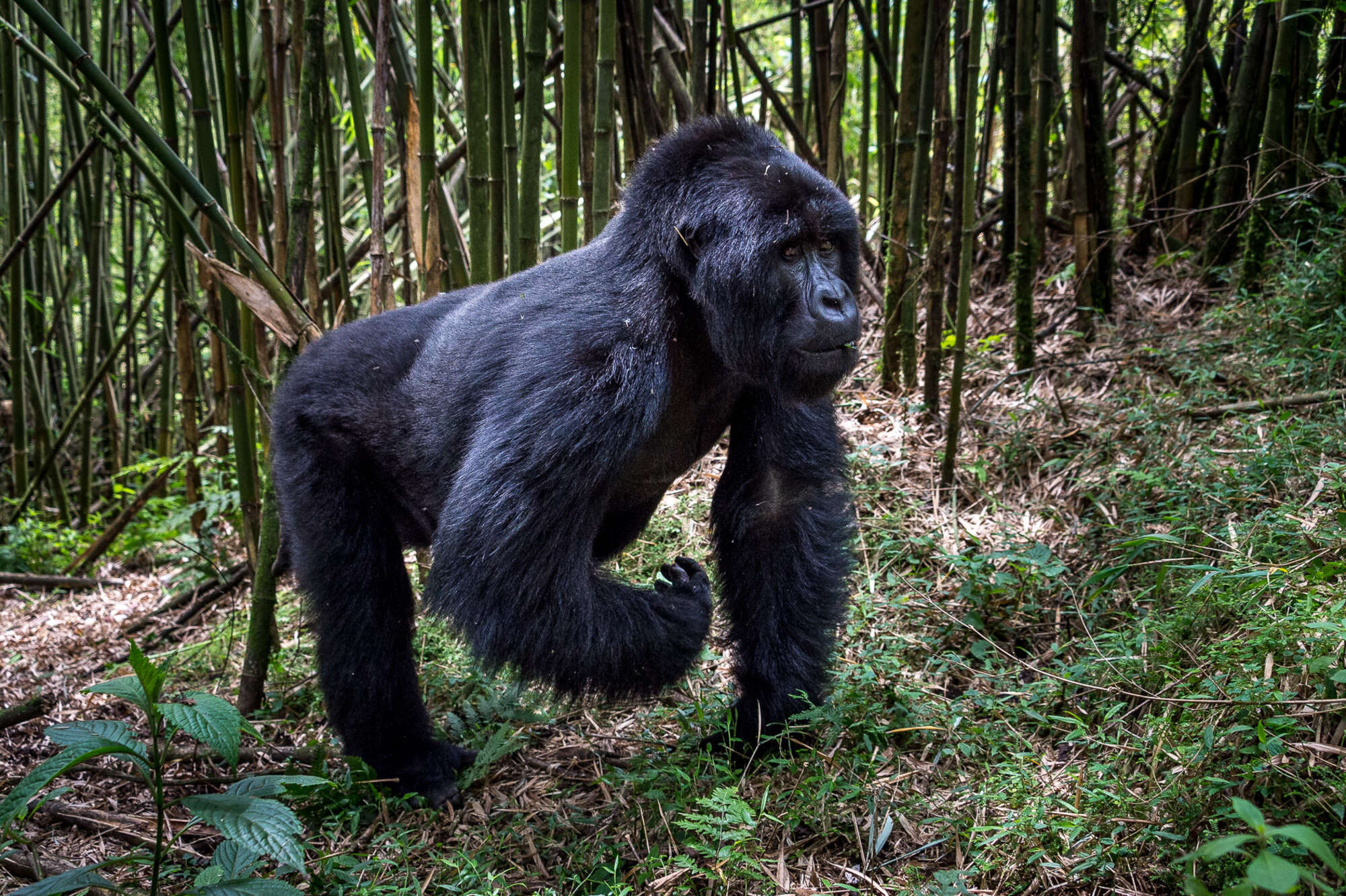 Rwanda
I've travelled all over Africa, but I'd never visited Rwanda until this opportunity to do a comprehensive trip there. We started in the renascent Akagera National Park (eles, lions, hundreds of species of birds), moved on to the marvellous, mountainous rainforests of Nyungwe (chimps, and birds galore), dipped our toes in Lake Kivu and then drove north to Rwanda's pièce de résistance, Volcanoes National Park and its moving mountain gorilla families. It was an outstanding road trip, with a brilliant guide, to a country that easily stands alone as a worthy safari destination in its own right. And with a quarter of a century of rebirth since the nightmare of 1994, it's a deeply rewarding and truly remarkable place to explore.

Namibia
I've travelled very widely across Africa from Mauritania to Madagascar, but I'd never previously visited Namibia. I love the desert (my first travel experience in Africa was a hitchhiking trip from London to Timbuktu in the late 1970s), so I was thrilled to have a chance to do this trip, driving through northern Namibia with my colleague Freddie. We flew via Johannesburg into Walvis Bay and then drove inland on spectacular gravel roads through the rolling landscapes of Northern Damaraland and on to Etosha National Park. As well as dramatic mesas and open vistas we had some spectacular wildlife encounters, including a leopard squaring off with a black rhino and calf at a lodge waterhole.
Richard's previous Africa research
---
| Country | Arrived | Length of stay | Areas visited |
| --- | --- | --- | --- |
| Kenya | July 2018 | 14 nights | Nairobi, Northern Kenya, Rift Valley, Maasai Mara National Reserve, Kenya Coast |
| Kenya | May 2017 | 15 nights | Nairobi, Samburu National Reserve, Northern Kenya, Laikipia, Maasai Mara National Reserve, Maasai Mara Conservancies |
| Tanzania | October 2016 | 13 nights | Tanzania Coast, Ruaha National Park, Mafia Island |
| Zanzibar, Tanzania | June 2016 | 22 nights | Nyerere National Park, East Coast Zanzibar, Stone Town, South-west Zanzibar |
| Tanzania, Kenya | November 2015 | 14 nights | Nairobi, Serengeti Migration Area, Lake Manyara National Park, Tarangire National Park, Arusha |
| Tanzania | April 2015 | 11 nights | Arusha, Serengeti Migration Area, Ngorongoro Crater, Lake Manyara National Park |
| Kenya | March 2014 | 15 nights | Nairobi, Maasai Mara Conservancies, Maasai Mara National Reserve, Laikipia, Amboseli and the Chyulu Hills |
| Kenya | November 2013 | 18 nights | Maasai Mara Conservancies, Laikipia, Kenya Coast |
| Kenya | May 2012 | 16 nights | Laikipia, Northern Kenya, Kenya Coast, Tsavo West National Park, Nairobi |
| Kenya | March 2012 | 17 nights | Nairobi, Amboseli and the Chyulu Hills, Kenya Coast, Tsavo East National Park, Tsavo West National Park, Maasai Mara Conservancies |
| Kenya | January 2012 | 12 nights | Nairobi, Maasai Mara Conservancies, Maasai Mara National Reserve, Kenya Coast |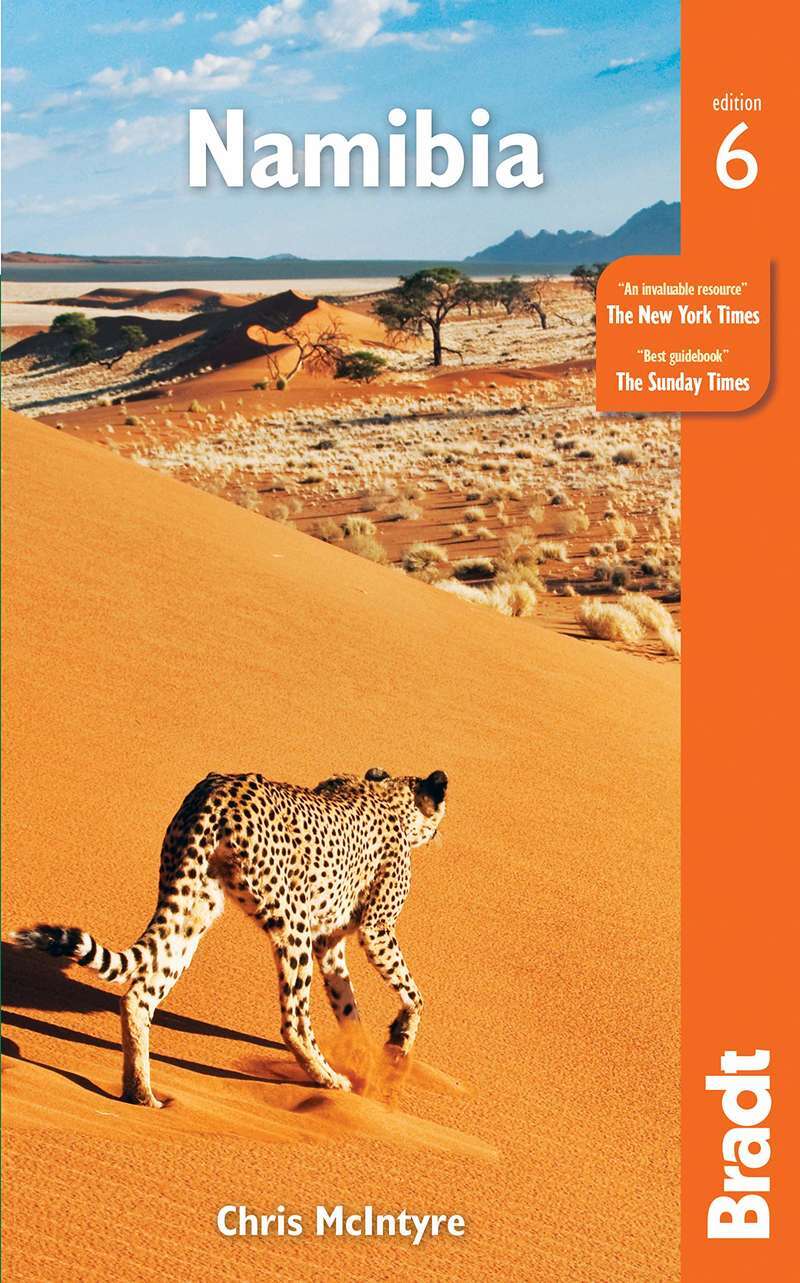 Namibia
Major contributor
6th edition
2019
I flew into the coastal desert town of Walvis Bay, drove north to Swakopmand and Heintiesbaii, then inland to Damaraland and Etosha, before rolling south to Windhoek. Standouts? – Damaraland's fabulous scenery and Etosha's extraordinary pans.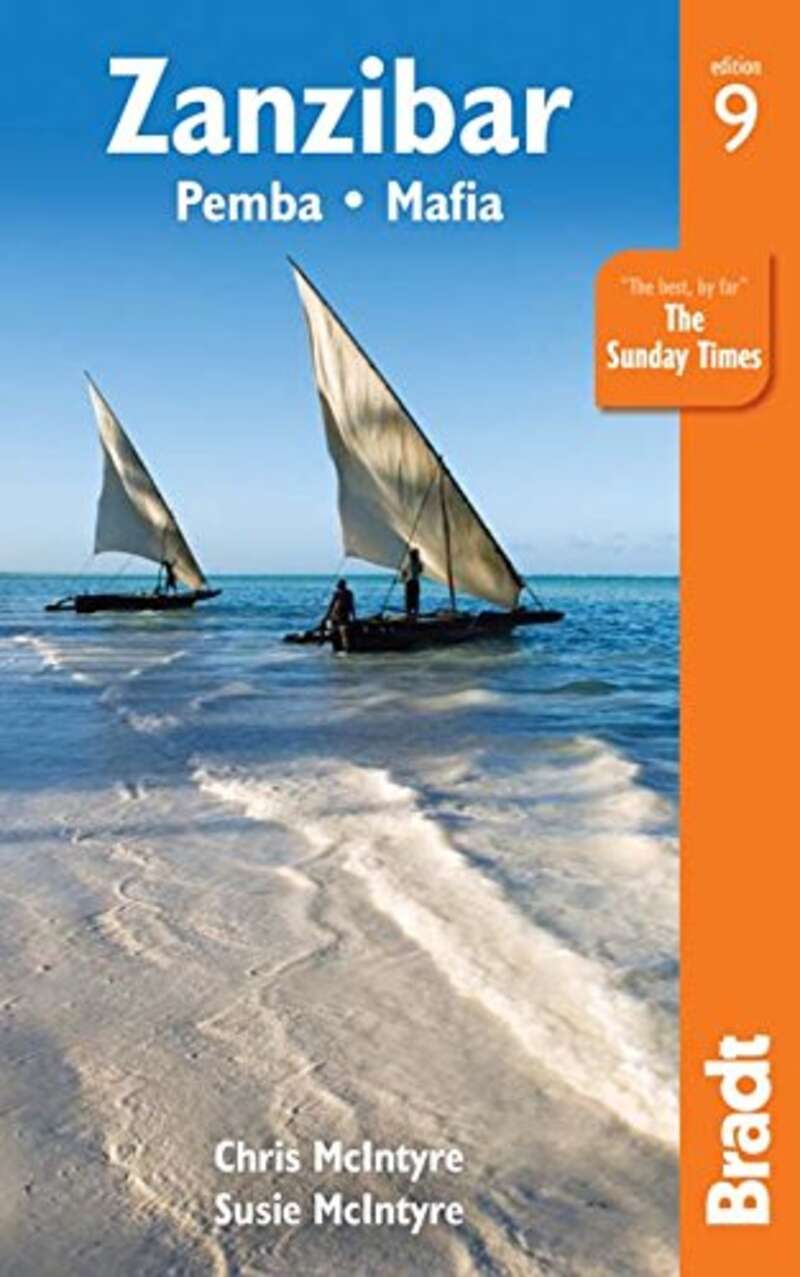 Zanzibar, Pemba, Mafia
Major contributor
9th edition
2017
I aimed to do a thorough overhaul of the sights and attractions of Stone Town in this new edition, as well as exploring several old sites in the rural hinterland of the town and writing up some worthwhile excursions.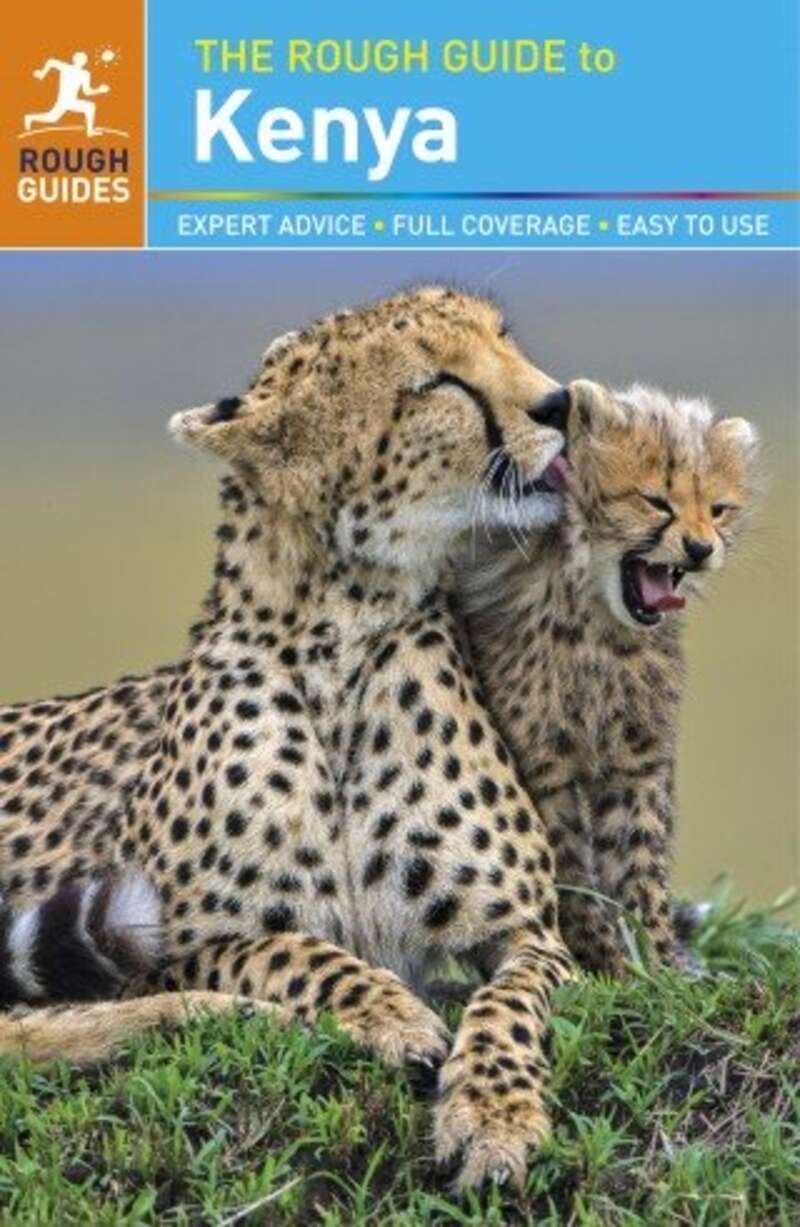 Kenya
The 11th edition of the Rough Guide to Kenya incorporated many new discoveries from my own trips, as well as feedback from Expert Africa clients and Rough Guide readers.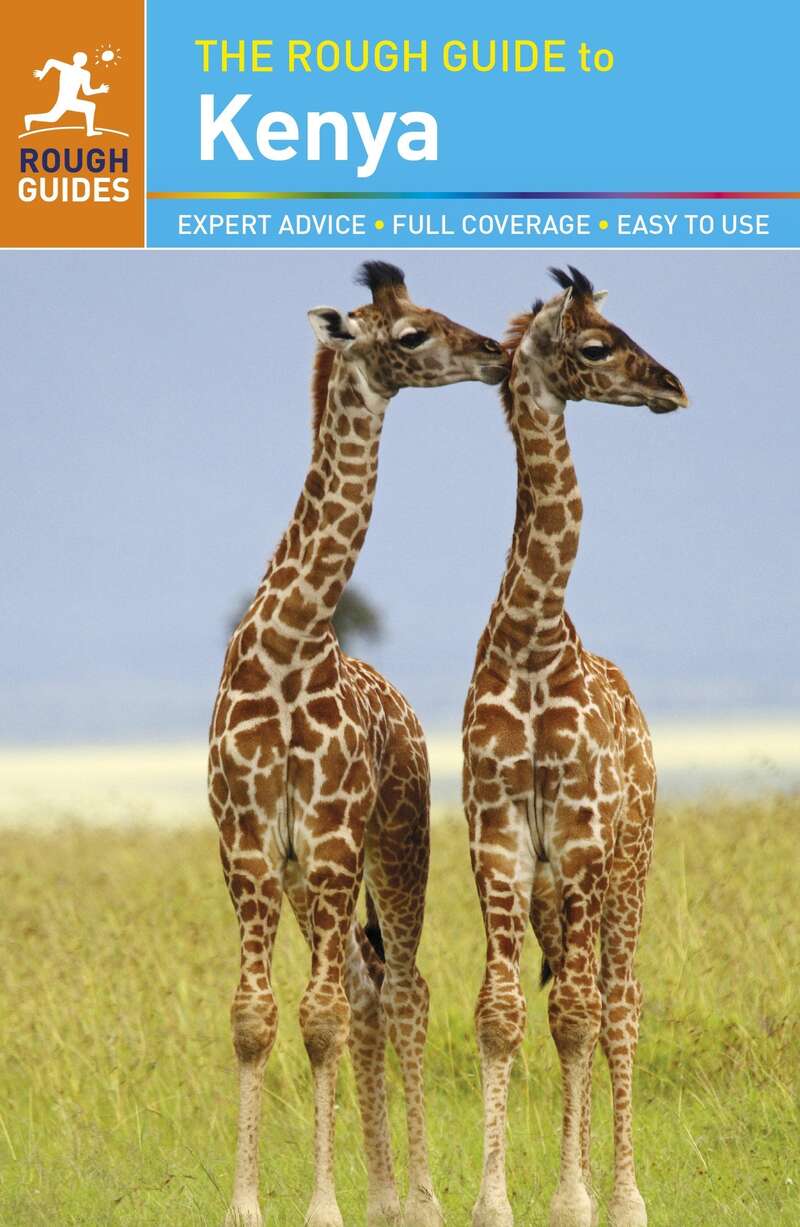 Kenya
My 10th edition of the Rough Guide to Kenya was a major overhaul, with the guide now in full colour throughout. I added a great deal of new material from a series of trips before and after I joined Expert Africa.
Reviews from Richard's latest travellers
---