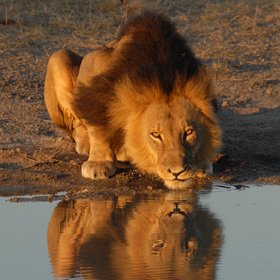 Expert Africa leads the field of specialist southern African operators.
Africa safaris
Thinking of taking your first safari holiday to Africa? If so, this is a great place to start your research.
You're probably brimming with questions – Where to go? How much? What to do? … and more. At Expert Africa, we've been working to guide travellers to the places and safaris that will really suit them for over 20 years. So read on below, and then
call us
.
As a first stage, don't try to dive straight into our website. With over 950 places to stay, split between over 120 areas in
12 African countries
– it's just too detailed for that!
Instead best first think about yourself, and what you (and your companions, if travelling with others) would like out of your safari holiday.
Your style of travel in Africa
Remember holidays that you've liked before, outside Africa, and how you've travelled. Do you like to travel independently, perhaps meeting others along the way – but not being tied to a fixed group of people.
If so, then Expert Africa is very much your style of travel.
If not, and you would prefer to travel in a group with others, then we'll probably talk to you about the small-group trips of our sister-company, Wild about Africa.
If you're very independent, and like driving, then consider
a self-drive safari through Namibia
, or South Africa's Cape.
Most of Expert Africa's trips focus on independent travel, where smooth arrangements are made for you to travel, assisted by our team on in Africa. When you're in safari areas, they usually include all your game activities – game drives, walking safaris, boat trips, etc..
Best for…. How you want to travel
Now think about what matters to you – how do you want to travel? Here you're starting to look for inspiration: for ideas about places that might suit you well.
Best for…. The experience you want
Continuing that theme, think about activities and experiences that you might like to build in to your trip.
What now?
Having mused on these ideas – talk to us. Even if you're not yet as far as planning, bounce your ideas off us. We listen to your ideas, and help you to focus on questions which are important at this stage – and which will ultimately guide you towards the kind of trips which is likely to be best for you.
After an initial chat, we'll often suggest that you do some more research – perhaps read up on some of the places that we've discussed. We'll then leave you to this, without bothering you, until you're ready to start
planning your holiday with us
.
"
Africa changes you forever, like nowhere on earth. Once you have been there, you will never be the same. But how do you begin to describe its magic to someone who has never felt it? How can you explain the fascination of this vast, dusty continent, whose oldest roads are elephant paths? Could it be because Africa is the place of all our beginnings, the cradle of mankind, where our species first stood upright on the savannahs of long ago?
"
–
Brian Jackman