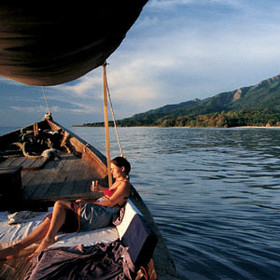 A wellbeing holiday in Africa is a perfect way to relax and unwind.
Wellbeing in Africa
We think of 'wellbeing escapes' as trips which will help you relax and unwind; ones that give you the opportunity to get back in touch with nature and your inner self; journeys that are restorative, rejuvenating and deeply 'good for your soul'. Based on this description, most of the more remote places described in these pages qualify as 'wellbeing escapes'.

Head off on a walking safari: you'll concentrate on the natural world around you, gradually getting more in touch with it, and contemplating your place within it. Spend a few nights beside a camp fire, listening only to the noises of Africa: it'll put everything back into perspective. Look up at the clear, star-studded night sky in the solitude of the Namib Desert: you'll soon appreciate where your life fits into the great universe.

What's more – escaping to Africa will bring an income to some of the continent's poorer, more rural communities; so your escape adds to their wellbeing, as well as your own.

Of course, if you like the idea of conventional spa, massage and beauty treatments – then we also offer a handful of those. In the Indian Ocean, these are often Asian influenced, with highly professional Thai and Balinese masseuses in residence. On continental Africa, although more lodges are starting to offer therapies, spas tend to be simpler; we've visited some that claim to have 'spa' facilities only to find a single massage table!
Wellbeing in
Zanzibar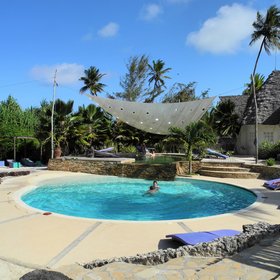 Zanzibar is the perfect place to unwind on the beach or by the pool. There are plenty of shady spots to relax during the day and the friendly staff will cater for your every need. It's especially good for couples and honeymooners; as most lodges have health and beauty centres which offer massage and beauty treatments.
Ideas for wellbeing in Zanzibar
Wellbeing in
Zimbabwe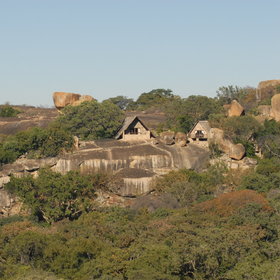 Currently we're only featuring one lodge in Zimbabwe which offers a 'wellbeing escape'. But this lodge includes all the essentials for the ultimate escape. There is an on-site spa offering multiple treatments and an infinity pool. The Matetsi River Lodge is a perfect place to for relax and unwind after a day out at safari.
Ideas for wellbeing in Zimbabwe