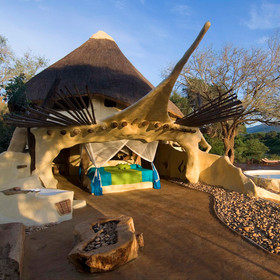 There is a wide range of private villas and houses in Africa to discover…
Private villas & houses in Africa
If you are travelling with your family or a group of friends, you might want to consider staying at a private house or a private villa in Africa. Most of Africa's sub-Saharan countries have properties where you can keep completely to yourselves and enjoy your privacy.

Most of private villas and houses in Africa come fully staffed, and are therefore great for a really exclusive holiday. The staff will concentrate completely on you and your group, provide excellent service and make you feel comfortable and at ease. There's often a private chef who will prepare what you wish, and when you wish – and most of these private properties also have their own swimming pool.

Most private villas in safari areas will include a private safari guide and 4WD– allowing you the freedom of setting your own activity schedule and being able to change it when you wish. This is the ultimate in flexibility: you choose when to head out on safari, what to do, when to come back, when to eat, and when to just relax.

The experiences and luxury levels vary from having a private camp to a private house and even an exclusive private villa in Africa to yourselves.
Private villas & houses in
Zambia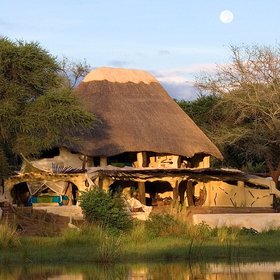 Located in several of the country's most amazing safari reserves, Zambia has a handful of very good private villas and houses. Offering a private guide and vehicle, these are booked exclusively and are brilliant for families and groups of friends.
Ideas for private villas & houses in Zambia
Private villas & houses in
Zanzibar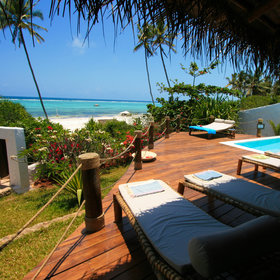 Enjoy the powder-white beaches, coconut palms and turquoise water of Zanzibar from your own private villa. On the east coast, there is a lovely private house for use by a family or small group travelling together - who can also use the facilities of a very good nearby lodge.
Ideas for private villas & houses in Zanzibar
Private villas & houses in
Zimbabwe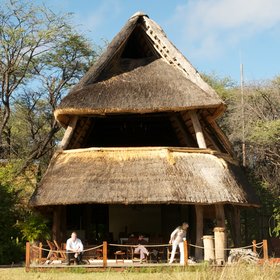 For a group or a family, private travel using villas or safari houses is the ultimate in exclusivity. Zimbabwe has only one purpose-built house for guests, but it does have some very private options for small, tented camps - and combining the two would make a great holiday.
Ideas for private villas & houses in Zimbabwe