Travel reviews by Mrs & Mr K from Florida
Overall pretty good experience
Zambia and 2 other countries between 18 Jun 2019 and 6 Jul 2019
"In planning this big trip for five people, I enjoyed working with Maruska, who was patient, responsive and knowledgeable over the course of a year. The time zone difference was a minor inconvenience for communication.

We loved Anabezi, really enjoyed Somalisa Acacia, were disappointed by Lion Camp, and appalled by Splash Camp. We paid a lot of money for four nights at Splash and felt it was largely a waste of money, except for seeing painted dog pups.

While much information was supplied, some of it was unclear or inaccurate and I found myself doing research instead of asking Expert Africa again (i.e. WiFi at each camp; what kind of plugs were needed; what are the current baggage requirements). I would have liked more precision about logistics (i.e. there are multiple vehicles involved in some transfers). I also made myself a map of camps and airstrips that would be a nice touch from you.

The little gift of luggage tag and passport holder was thoughtful but not very well designed!"
Arranged By Maruska AdyeRowe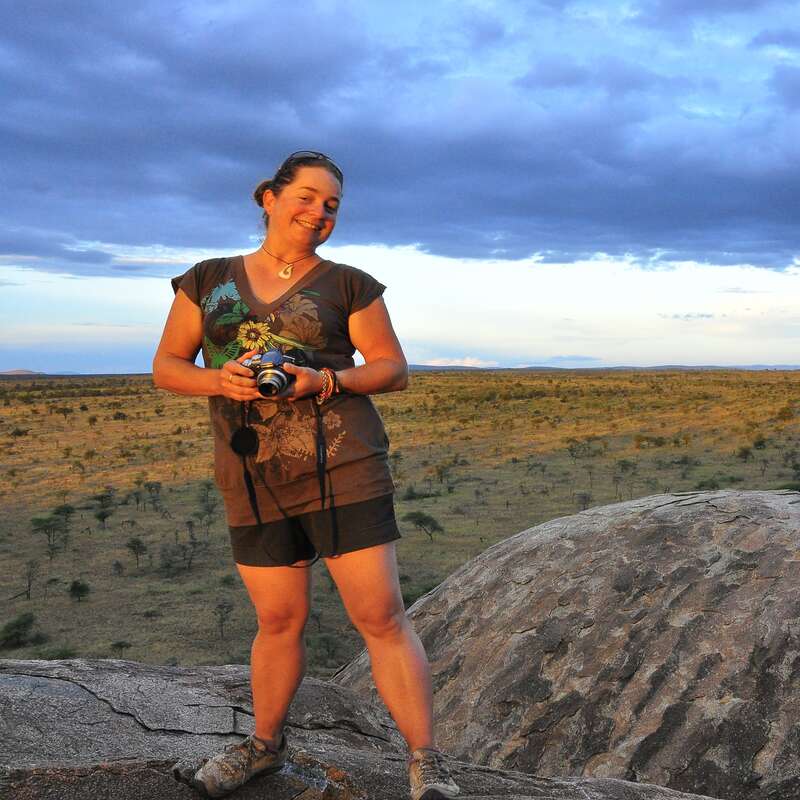 ---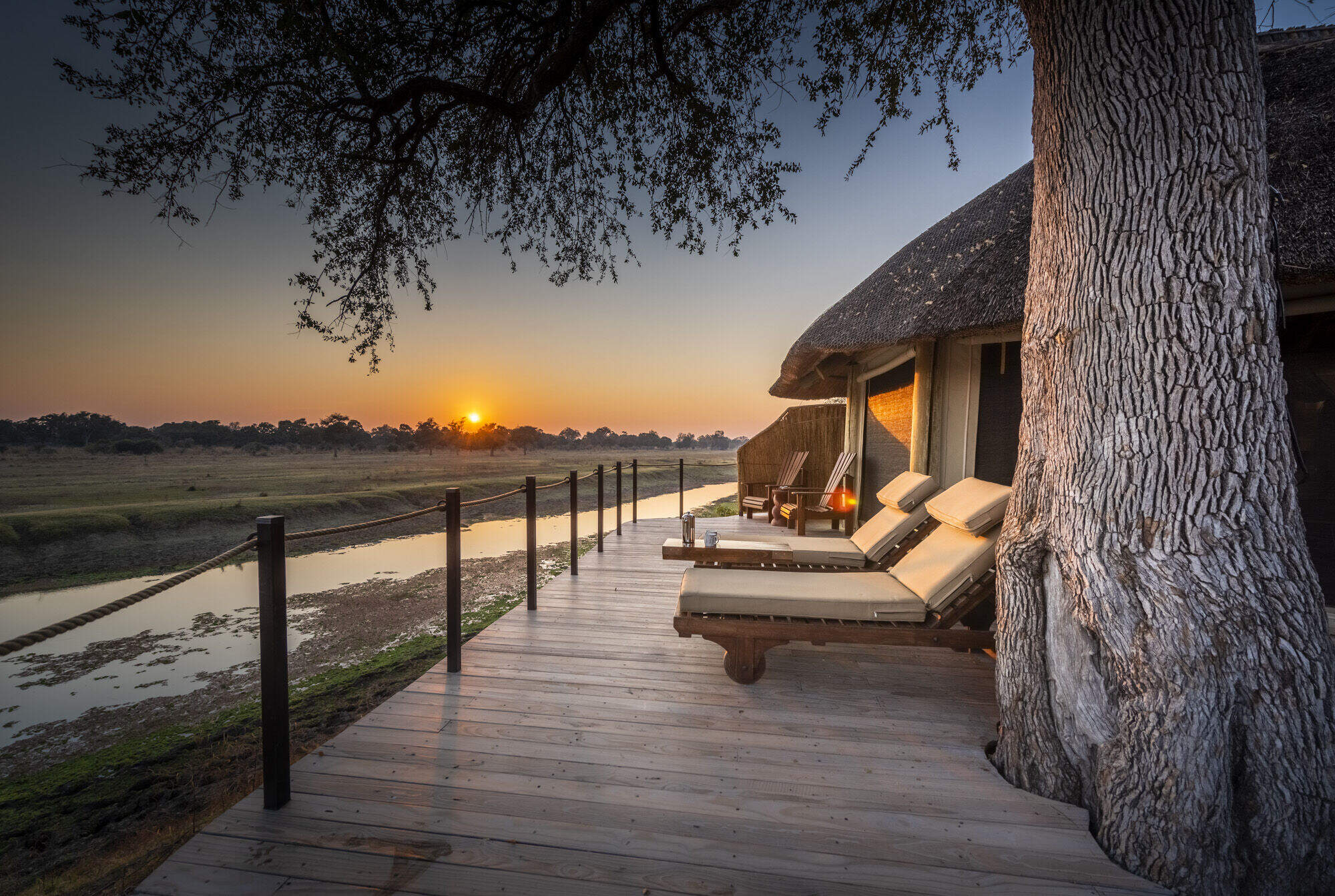 Lion Camp
"Great game/setting; customer care needs work"
3 nights
Arrived 18 Jun 2019
Feedback response
---
We were pleased to hear that these travelers enjoyed the setting and their safari experience at Lion Camp but were sorry to hear of the issues they had with the camp team.

We contacted the camp regarding their feedback on the meals in general and on vegan dishes for one of the party. Vicky, who is responsible for meal planning and overseeing the kitchen, advised that she met with these guests upon arrival to talk over the requests passed on by Expert Africa prior to their stay. She described that as a rule the camp team offer a lot of fresh salads, vegetables and vegetarian soups and that they prepared a special vegan dish with every meal. Their lunch meal typically includes one main dish, a fresh salad and a baked item each day. It is designed to be a light meal as it is served only a few hours after brunch – a full breakfast served after the morning game drive. Whilst this would work well for guests already at the camp who were well fed mid-morning, we can understand why it might seem insufficient for new arrivals where lunch is their first meal at the camp.

Vicky is very apologetic over these guests experience. She would have liked to have understood the group's needs better during her initial conversation with them, and she has learnt from this experience. She notes that after the initial issue, the offerings were adjusted to try and better fulfil the guests' requests, and she regularly checked with them to make sure everything was satisfactory.

Vicky also apologised that two of the guests didn't get shampoo in their room when they asked. She explained that the rooms are serviced daily and items checked and replenished where needed. If guests use up items quicker and require them to be replenished more than once a day that can certainly be requested. She asked us to pass on her thanks to these guests for bringing their experience to her attention and noted she will be certain to check more regularly and closely on their room servicing.

She clarified that Lion Camp's washing machine was not broken and explained that when guests check in to Lion Camp they are advised of water and electricity limitations, but Vicky assures us they never refuse laundry. Lion Camp, like many of Africa's safari camps, is a remote, totally self-sufficient camp with purified borehole water and solar electricity supplied via batteries. They offer round the clock electricity, hair dryers, charging points and evening breeze cooling in the rooms – all of which use a lot of electricity. To enable them to control their usage they have to be careful with application of equipment on an hourly basis, including the use of their washing machines. For this reason they ask guests to put together a limited amount of items to be laundered each day. Vicky is very sorry if this message was miscommunicated and misunderstood. She says there was certainly no reluctance to assist with laundry on their part.

Vicky did note that there was one further unfortunate incident over meals whereby their guide joined the group for dinner on their last night. During the meal early morning breakfast requirements were discussed, but the guide forgot to share the details with the kitchen team. Luckily they begin their day early and as soon as the guests asked about their breakfast a plan was made. However, Lion Camp is sorry that the guests were put in a situation where they had to repeat their requests.

Lion Camp was especially recommended to these guests as their key focus for their safari was wildlife viewing, especially of predators, and that is what this area of South Luangwa National Park offers. So it was wonderful to hear that they had the special experiences of spending time watching a leopard play with her cub and a pride of lions attempt a hunt.

Sightings report
---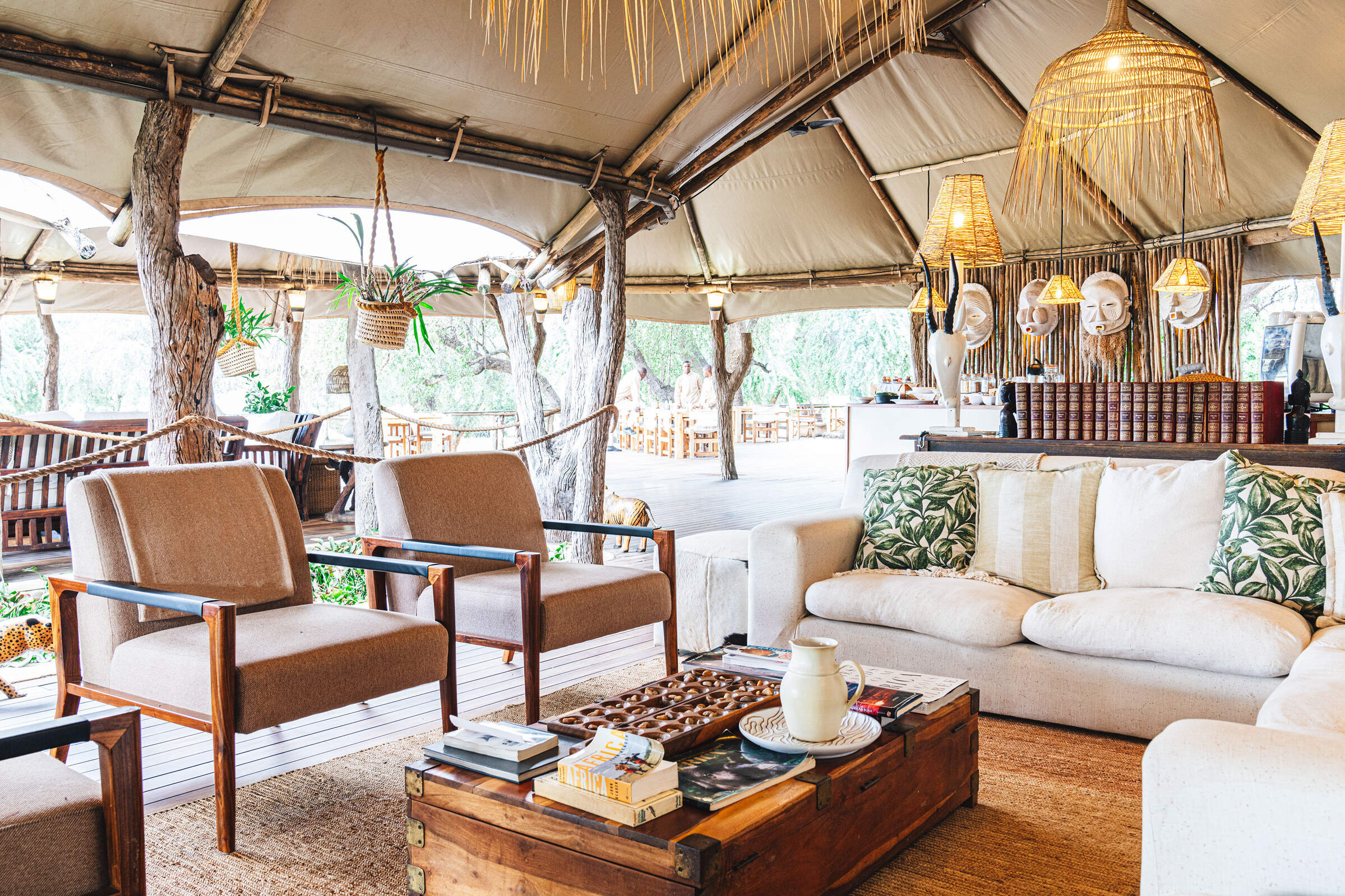 Anabezi Luxury Tented Camp
"Anabezi was perfect in every way"
3 nights
Arrived 21 Jun 2019
Sightings report
---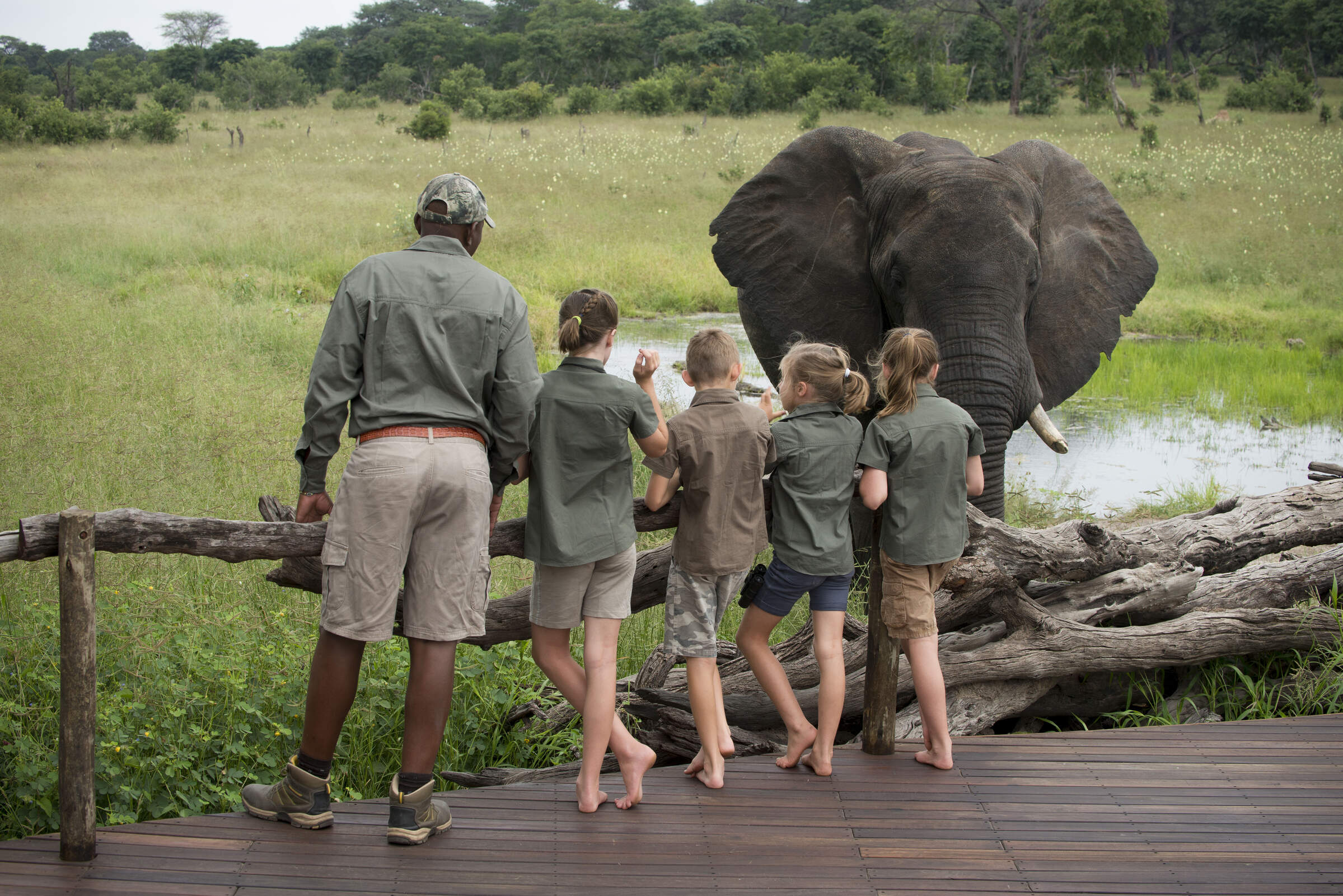 Somalisa Acacia
"Somalisa Acacia: Fantastic watering hole"
3 nights
Arrived 26 Jun 2019
Sightings report
---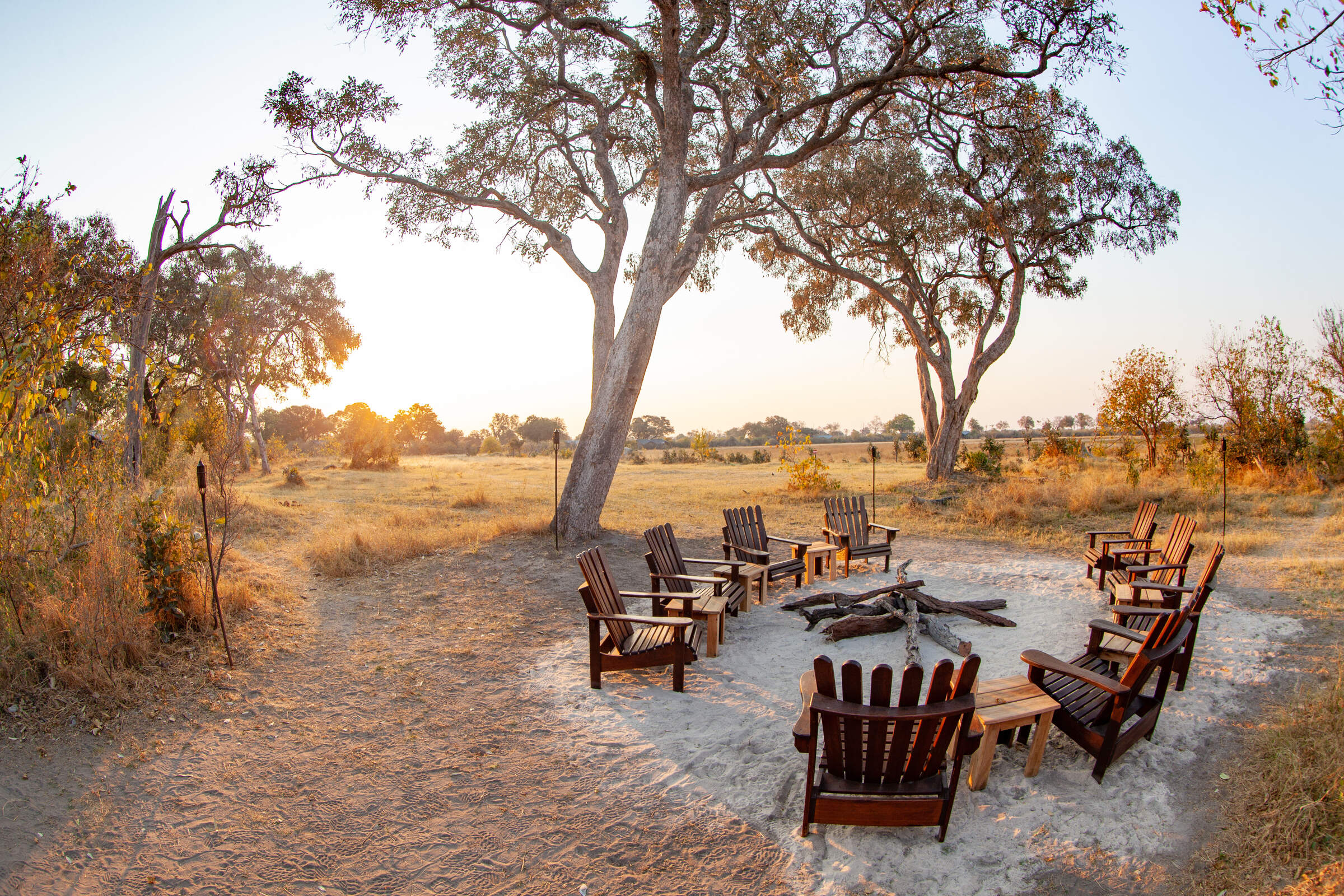 Splash Camp
"Splash camp: good game, tepid customer care"
4 nights
Arrived 29 Jun 2019
Feedback response
---
We genuinely hoped that Splash Camp would be a wonderful ending to this holiday – both for the wildlife and Delta experiences and for the camp itself. We know Kwando Safaris and Splash Camp from our own trips to Botswana, and our very good experience of the camp has been backed up by numerous travelers' feedback and reviews. So, we were surprised and saddened to get their feedback regarding all these issues. We have taken on board all the points raised and discussed them further with this traveler, learning all we can from their stay.

We knew that these travelers were hoping for an excellent wildlife area, with very good chances of predator sightings in particular, and an Okavango Delta experience. After discussing a range of safari camp options, Splash Camp was settled upon because it combined great animal viewing opportunities and water-based activities at a reasonable price. Splash Camp is located in a dynamic and ever-changing environment, subject to the ebbs and flows of the Okavango River, impossible to accurately forecast or predict. The current year is a dry one: there is low water throughout the Okavango Delta. Hopefully rains will bring some relief towards the end of the year, but this is a natural cycle due to reduced rainfall across northern Botswana and southern Angola and is affecting all of Botswana.

Water activities at all of our camps across Africa are always subject to their being enough water in the rivers and channels. Many safari camps have suspended their water activities until levels are higher. During this visit, the channels around Splash Camp had enough water for the camp to continue offering all of its normal water activities. That said, we're sorry the place felt very dry.

We are particularly sorry that these travelers felt there was little warmth or enthusiasm from the staff at Splash Camp. Kwando Safaris and the camp team apologised that there were not more than two butters, waters and salt and pepper sets on the table at meal times. There should have been.

In our experience, people from Botswana's more rural backgrounds are sometimes a little reticent at coming forward. With western eyes, we'll sometime interpret this as 'shy' or 'stand-offish'. So, these travellers were probably right when they identified this impression as being down to a "cultural" difference, rather than any negativity from the staff team.

Regarding the colour of the water at Splash Camp, the Okavango Delta is famous for its clear waters that are filtered through a vast network of reedbed and sand channels from its source in the Angolan Highlands. This water does contain natural tannins which give it a slight red-brown colour. Though tinged like this, the camp's water is perfectly safe to use.

We were really sorry that these travellers found some of the seats in one vehicle uncomfortable, due to the presence of cooler boxes. We understand that the guide offered the seat up the front, next to him, as it gives better back support and would be more comfortable to the guest, and that the other passengers offered to change seats, but she declined.

Kwando Safaris were very concerned to find out that these travelers didn't enjoy their time with their first guide, and have taken their comments with the seriousness that they deserve. They have advised that they will work with the guide on being more attentive and informative on what is going on throughout the activities that he leads, and to be more aware of how his driving affects his passengers. They did clarify that he worked at other high-end safari camps as a guide before joining Kwando Safaris. They believe that these travelers' note regarding the guide originally hoping to be a teacher was due to mishearing a conversation he had with other guests involving how you become a guide in Botswana. He described that a combination of self-study and enhanced training was needed and he commented that being a guide was a bit like being a teacher.

We were pleased that the guests had the chance to discuss their feelings of the guide with Charles so that he had the opportunity to make changes and try and improve their stay for them. He was able to arrange a private vehicle for one morning drive (where a walk had been planned but they got distracted by a wonderful cheetah sighting), and he was able to allocate a different guide for the remainder of their stay.

We were sorry to hear that these travelers felt unsafe when walking to and from their rooms at Splash Camp. After dark it is very important that a guide, trained in wildlife behaviour and how to interpret it as well as on what to do in a conflict situation with an animal, escorts guests to their rooms to ensure they don't unexpectedly 'bump' into any creatures. In the morning, the camp team thoroughly check the camp whilst they are doing their wake up calls to ensure the area is clear of animals. Because this has been done, the guests are able to walk to the main area unescorted in the dawn light.

It was good to hear that these travelers enjoyed their meals at Splash Camp and that they saw an interesting array of wildlife including cheetah, lions and painted hunting dogs with pups. But we are very sorry that the overall experience was not the highlight to end their holiday that we'd hoped and expected it would be.

Sightings report
---