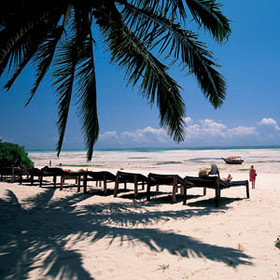 The Indian Ocean islands, off the east coast of Africa, have some of the best beaches in the world
Beach holidays in Africa
If you're looking for sun-kissed Africa beach holidays beneath a cloudless sky, then head to the east coast of Africa: to the Indian Ocean coast of Kenya, Tanzania and Mozambique and their tropical islands. Do you prefer a huge hotel or a small, remote lodge; a private and quiet spot on the beach, or being close to the high life with a lot of bars and restaurants; a highly luxurious hideaway, or convenient accommodation beside the beach?! We can help …

If you want a short beach holiday after a safari, then you might want to consider the fresh water beach holidays beside Lake Malawi. You'll be surprised by how good the snorkelling opportunities can be so far from any ocean!

For a more offbeat choice, Anglers might brave the cold of the Namibian coast, the Skeleton Coast, for a holiday of outstanding fishing.

Call for more information; we would love to help you create the best beach holiday you've ever had.

Beach holidays in
South Africa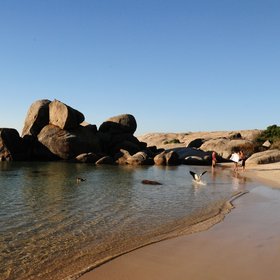 Whilst most come to South Africa's Cape for more than a beach holiday, many want a few relaxing days on a lovely beach whilst in South Africa's Cape. Here are our recommendations for the best beach holiday spots in South Africa's Cape.
Ideas for beach holidays in South Africa
Beach holidays in
Tanzania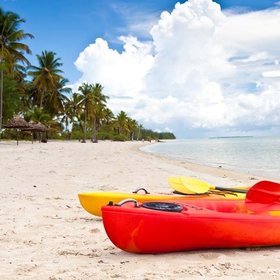 Tanzania offers some of east Africa's very best beaches, both on the mainland and on the islands just off the coast - including Mafia and Pemba. These beach holidays vary from relatively inexpensive through to very high quality.
Ideas for beach holidays in Tanzania
Beach holidays in
Zanzibar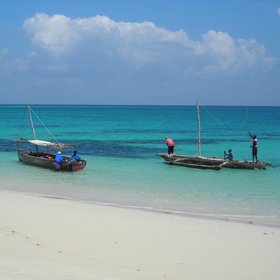 Zanzibar provides some of the top destinations for beach holidays, with endless stretches of palm-fringed, white powdery beach, shallow turquoise waters and laidback beach retreats.
Ideas for beach holidays in Zanzibar