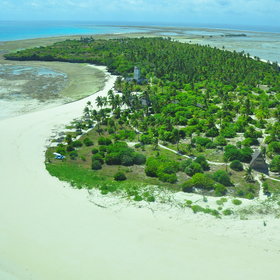 Fanjove Island is located 20 miles off the Tanzanian coast…
Latest Fanjove Island holiday reviews
Fanjove Island - Almost paradise
1-Nov to 5-Nov 14
Excellent

Fanjove Island
Located 20 miles off the Tanzanian coast, the stunning Fanjove Island has previously been inaccessible to all except a few local fishermen and the stunning bird and wildlife which thrive in its tropical vegetation.
Over the past year, a very reliable operator has set up a small eco lodge here to allow the more intrepid travellers to experience this beautiful island.
Read more about Fanjove Private Island Lodge...