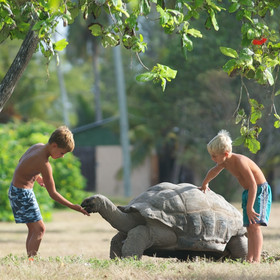 For family holidays in Africa that provide children with unforgettable experiences,...
Family holidays in Africa
Family safari holidays in Africa can be an amazing way for children to learn about nature, and many trips will also include encounters with completely different cultures.

To get the best out of a family safari to Africa, we'd use our experience to tailor the trip to your family. As well as your interests and your budget, we'll consider the age and individual maturity of your children, and any safety concerns.

We know that many 'standard' safaris will end up being boring for children, who are expected to sit quietly whilst entertainment isn't guaranteed. Finding good, child-friendly lodges may seem the obvious choice – but only a few live up to their marketing promises. We discuss private guides with you who have a track record of guiding children. These are often included at our private villas and safari houses, along with your own private chef.

For more Africa-savvy travellers, especially those on a more limited budget, we arrange self-drive family safari holidays in South Africa's Cape and Namibia. We've had great success with our own children on safaris which include some stops at self-catering restcamps, where we can cook your own dinner over our own campfire – it can be magical!

Do discuss any safety concerns with us – we'll give you candid views on everything from malaria to animal dangers, unsuitable camp designs and even questions around sensitive children witnessing a kill.

We've on-the-ground experience of taking young children on Africa family holidays – so click on the pictures below for an overview of our family holidays in Africa's different countries – and then give us a call to discuss your wishes in detail!
Family holidays in
Zanzibar
On family holidays in Zanzibar, you can join watersports or simply relax on stunning tropical beaches. Come for powdery white sand framed by shady palm trees and the sparkling turquoise water of shallow lagoons! For older children, it can be an educating and fun experience to explore the islands' pristine marine wildlife and coral reefs.
Ideas for family holidays in Zanzibar
Family holidays in
Zimbabwe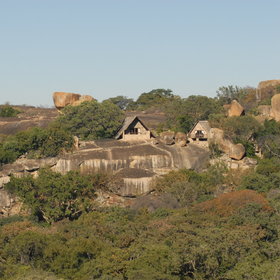 Ideas for family holidays in Zimbabwe