Chobe National Park
From fertile floodplains to open expanses of some-time marshland, Chobe is an irresistible magnet for wildlife.
Even in the heart of the dry season, when vegetation shrivels across most of the Kalahari, the permanent waters of the Chobe River provide sustenance for hungry animals.

Near Kasane, the gateway to the national park, herds of elephant regularly cross the river – an unmissable spectacle from a riverboat, whose passengers may also be treated to yawning pods of hippo and a motley array of cranes, herons and storks along the banks.

Above the river, dense thickets of bush conceal prides of lion, alert for a stray zebra or even a giraffe, while concealed up in the trees lurk leopards, awaiting their nightly prowl. The riverfront may be a busy area for safari-goers, but the rewards are many. And at its western end, where lodges – and 4x4 vehicles – are fewer, the sense of seclusion is an added bonus.

While the range of accommodation in the riverfront area is as varied as the wildlife, whilst just a small handful of lodges are located near Savuti Marsh.

To drive from the riverfront to Savuti is to experience the full gamut of the Kalahari: thick drifts of sand punctuated by pockets of scrubby thorns, culminating in broad, seemingly empty plains, where the occasional rocky outcrop secretes ancient rock paintings.

When the erratic Savuti Channel is flowing, its waters spill over the plains to create a marshland that is both beautiful and bountiful. Even when it's dry, the seemingly hostile environment is flush with new growth in the early part of the year, a place of plenty for wildlife. As the land dries up, so the pools shrink, the last vestiges of water attracting predators to their wary prey. And so the cycle continues.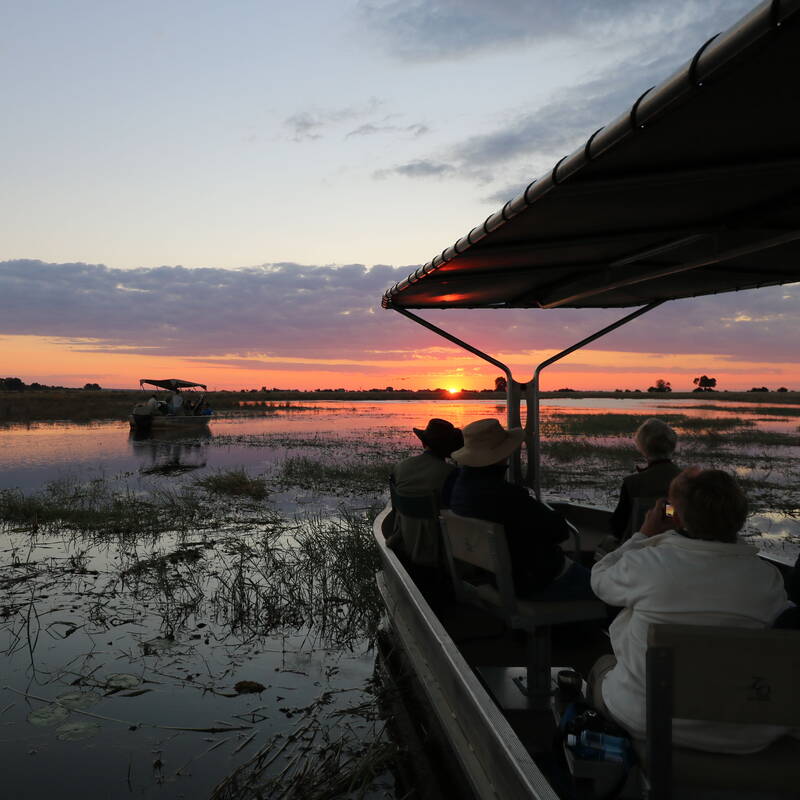 Safaris visiting Chobe
Just ideas, we'll always tailor-make a trip for you
---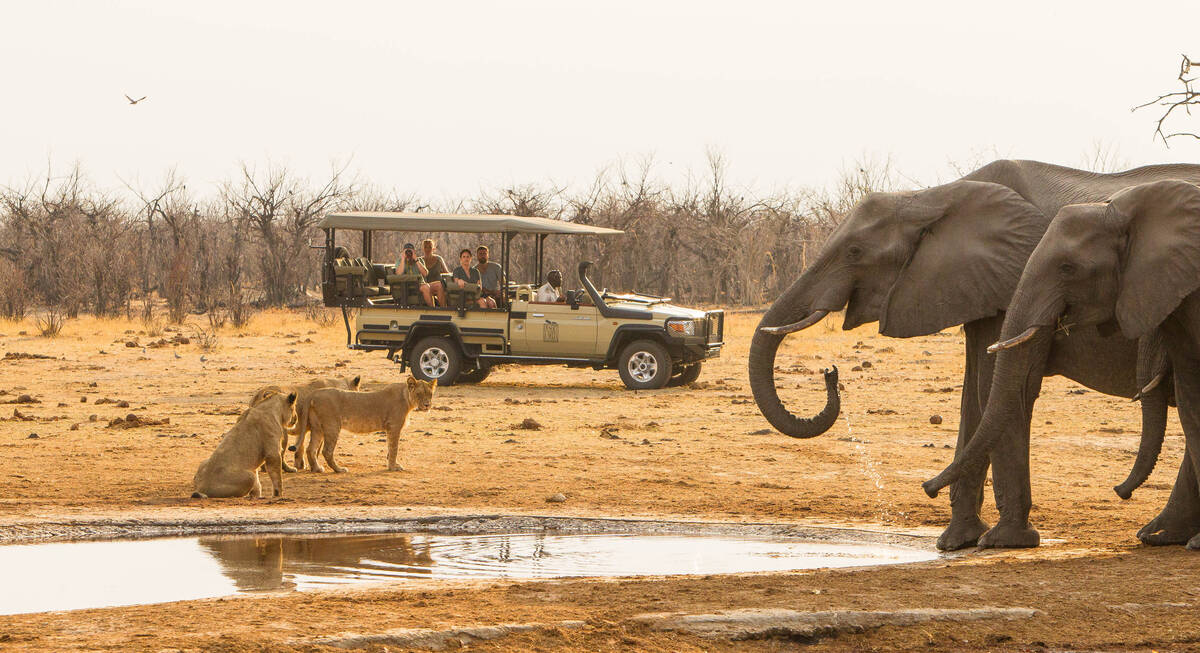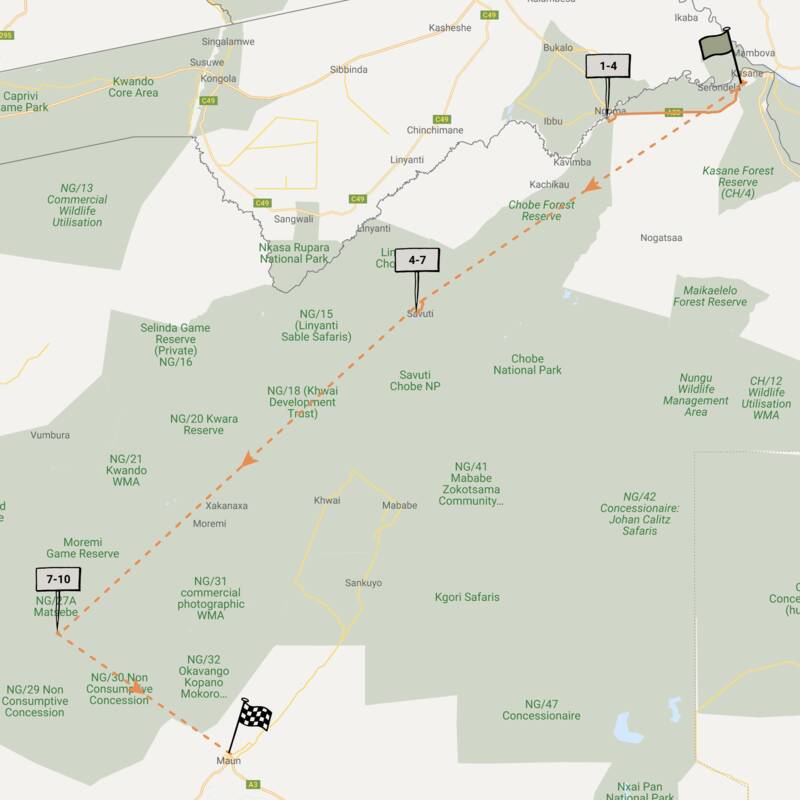 Spring Hare Safari
9 days • 3 locations • 1 country
KASANE AIRPORT TO MAUN AIRPORT
An authentic and diverse safari to Botswana combining the Chobe Forest Reserve, Savuti Marshes and the Okavango Delta. Strong wildlife viewing, a variety of activities and excellent value camps.
Visiting Chobe, Okavango Delta
US$6,570 - US$11,430 per person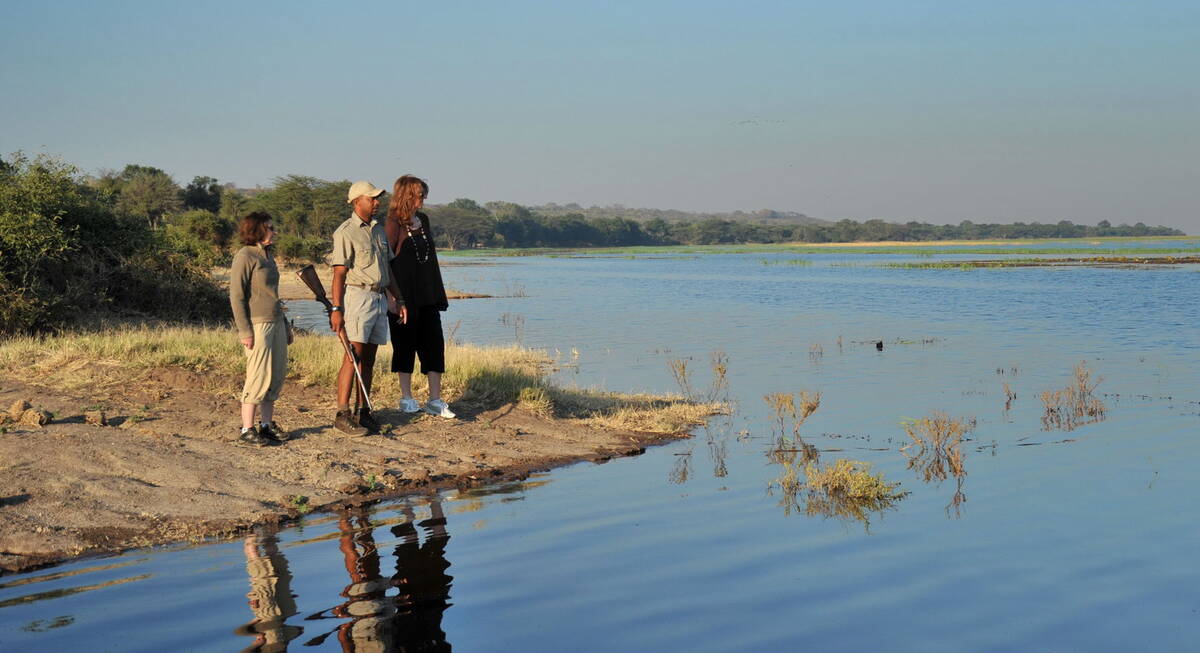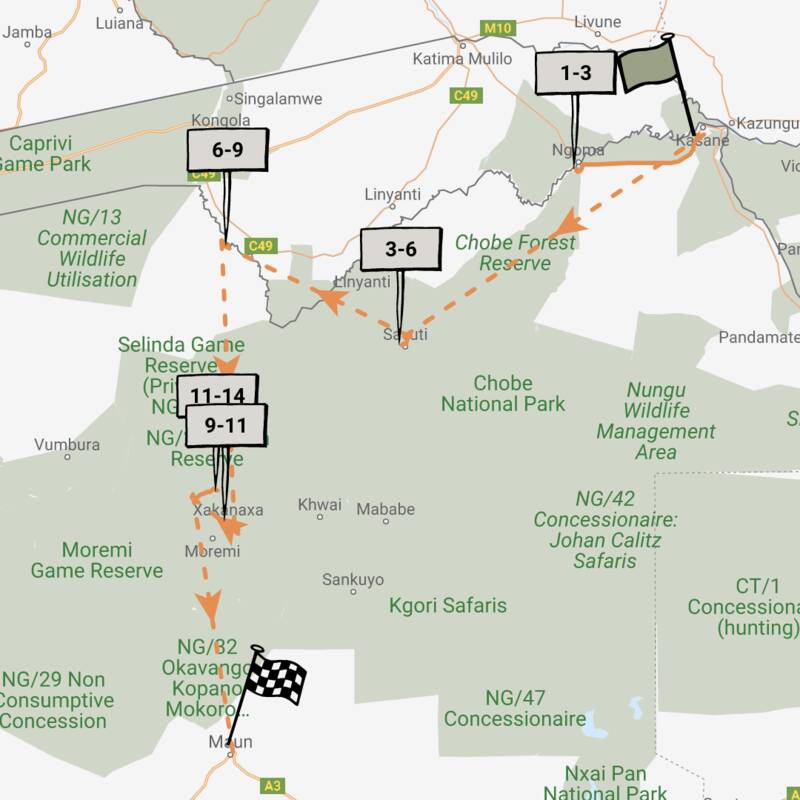 Wild Dog Safari
13 days • 5 locations • 1 country
KASANE AIRPORT TO MAUN AIRPORT
An in-depth discovery of northern Botswana's wilderness, from Chobe and the private Kwando Reserve to the Moremi and iconic Okavango Delta with a great variety of activities and wildlife.
Visiting Chobe, Moremi and 2 other areas
US$10,500 - US$18,760 per person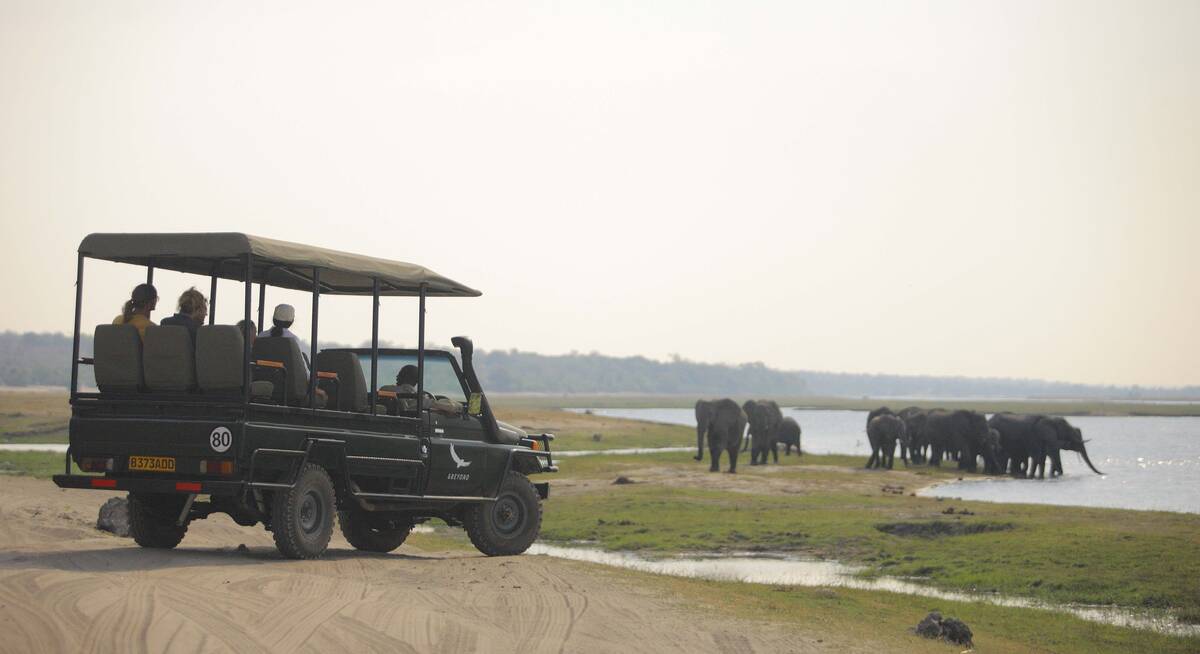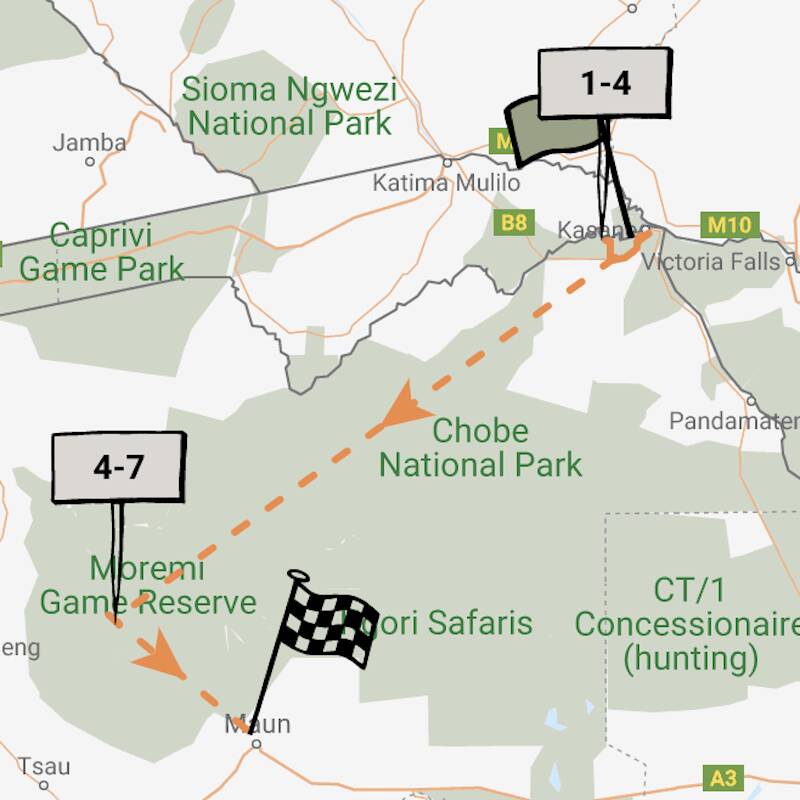 Black-backed Jackal Safari
6 days • 2 locations • 1 country
KASANE AIRPORT TO MAUN AIRPORT
A classic Botswana safari to Chobe National Park and the Okavango Delta. Staying at highly rated tented camps with strong guiding teams, this trip delivers game viewing and is excellent value.
Visiting Okavango Delta, Chobe
US$4,920 - US$10,640 per person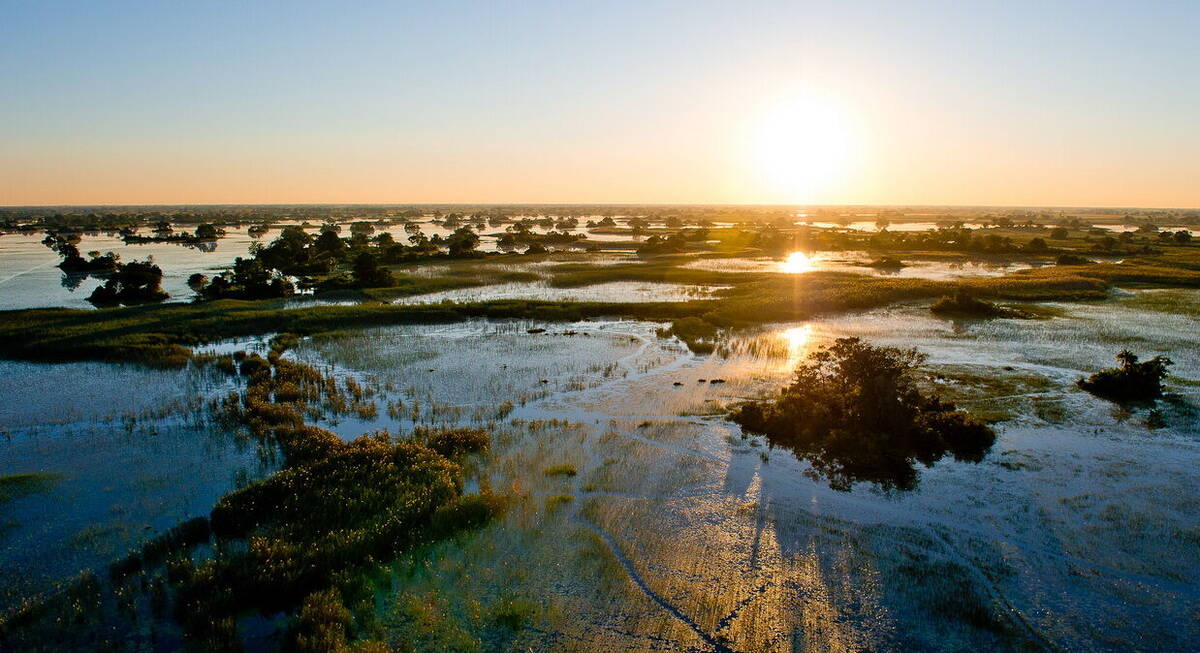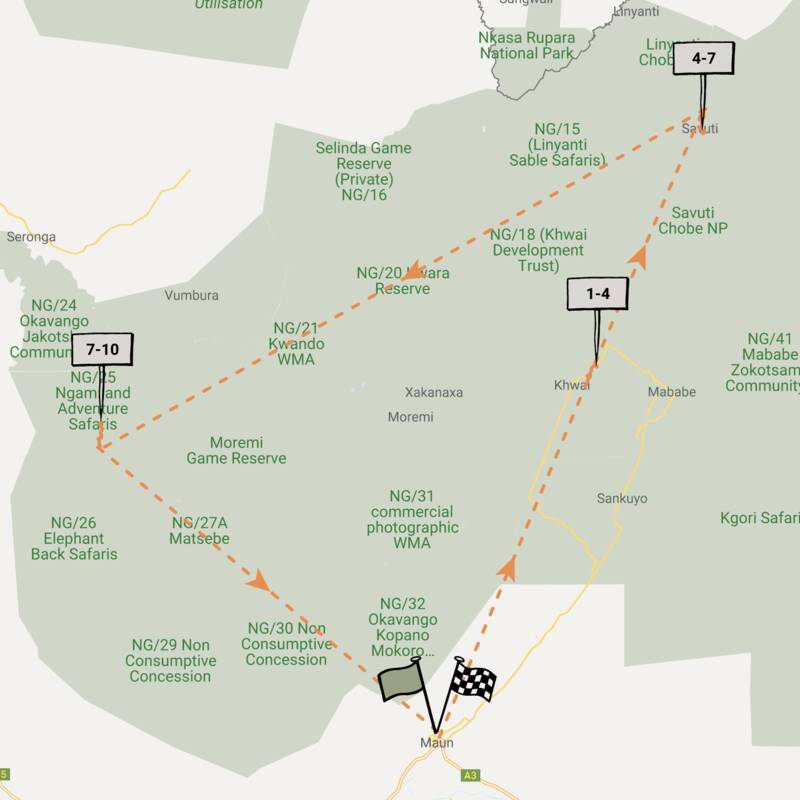 Steenbok Safari
9 days • 3 locations • 1 country
MAUN AIRPORT TO MAUN AIRPORT
A classic Botswana safari exploring the Moremi, Chobe National Park and Okavango Delta. Excellent wildlife viewing and a variety of activities from three of our favourite traditional tented camps.
Visiting Chobe, Okavango Delta and 1 other area
US$6,720 - US$11,410 per person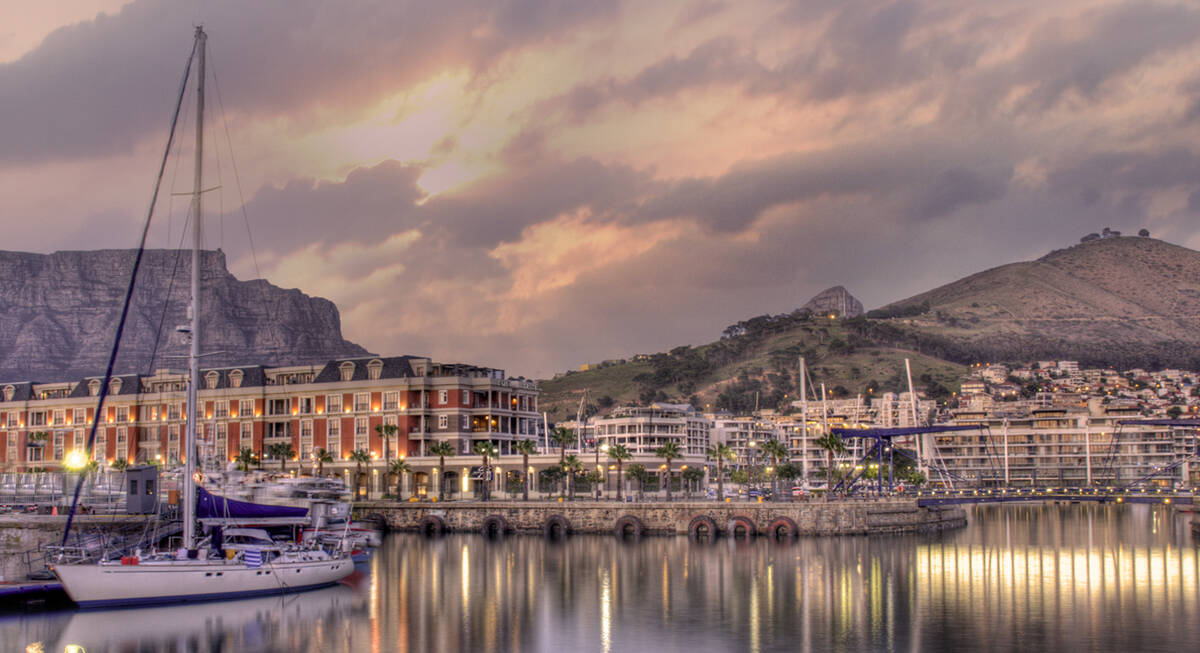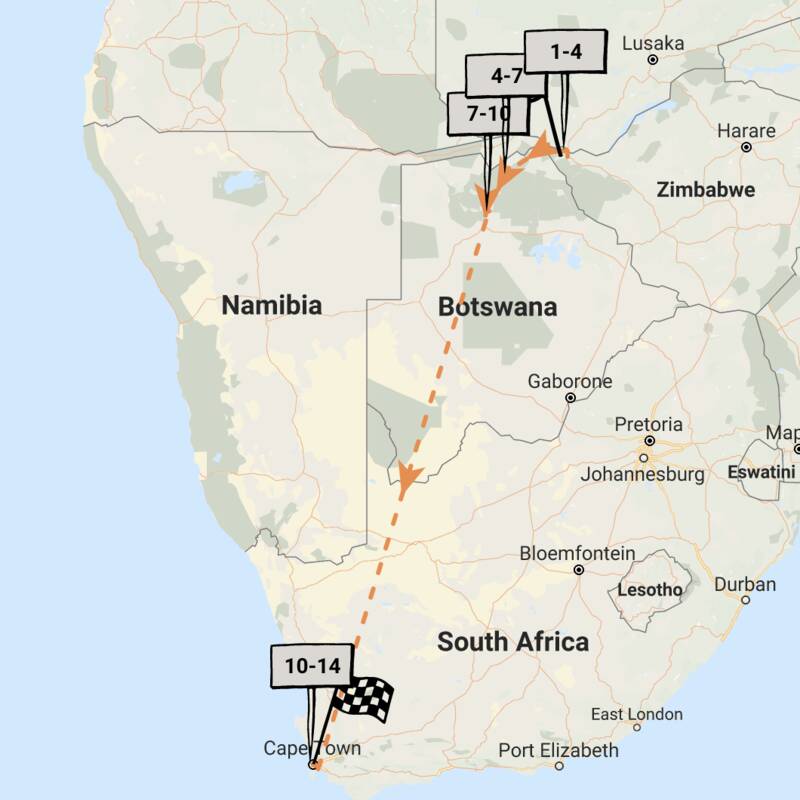 Leopard Safari
13 days • 4 locations • 3 country
VICTORIA FALLS AIRPORT TO CAPE TOWN AIRPORT
Victoria Falls, Botswana and Cape Town – a classic southern African itinerary combining luxury, wilderness, safari and culture. We can't think of a better way to spend two weeks.
Visiting Victoria Falls, Chobe and 2 other areas
US$9,220 - US$13,050 per person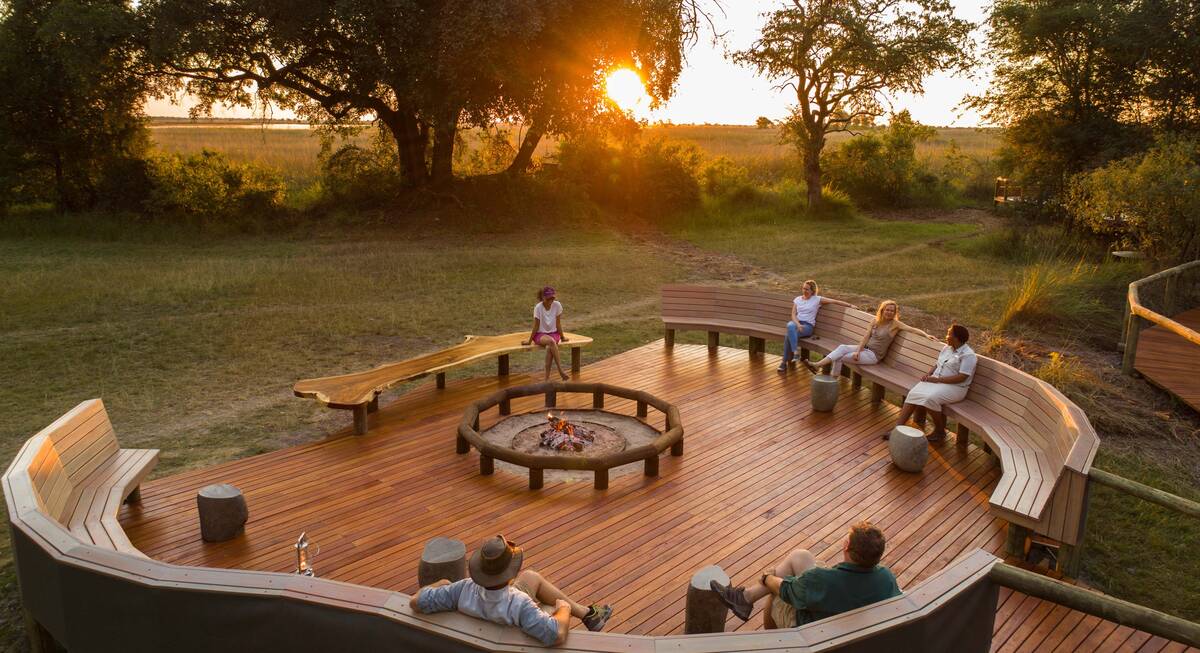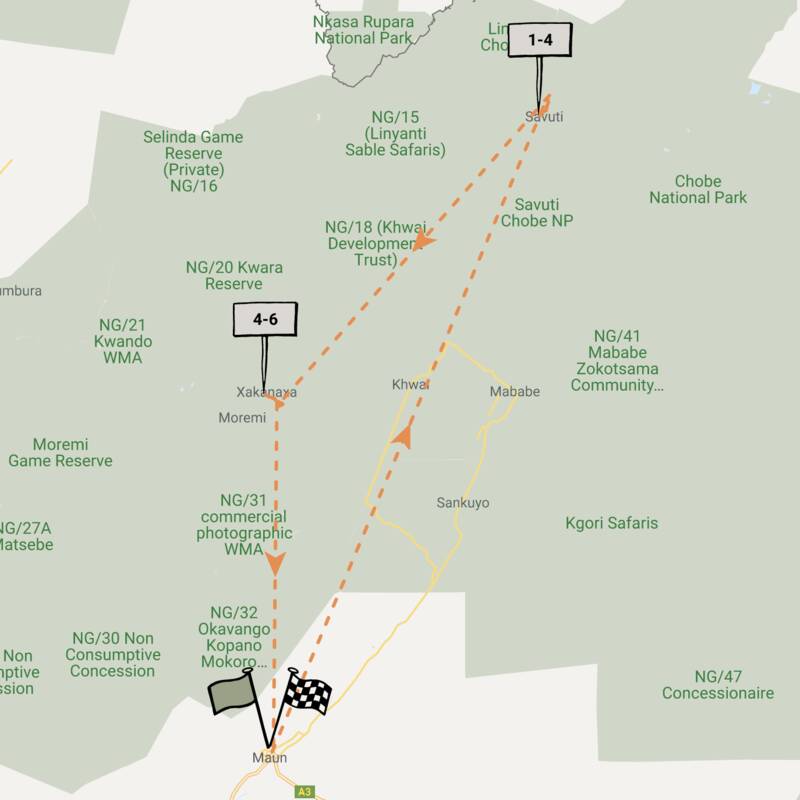 Wattled Crane Safari
5 days • 2 locations • 1 country
MAUN AIRPORT TO MAUN AIRPORT
A good-value Botswana safari staying at comfortable lodges in prime wildlife-viewing areas – Chobe National Park and the Moremi Reserve in the Okavango Delta.
Visiting Chobe, Moremi
US$4,200 - US$7,050 per person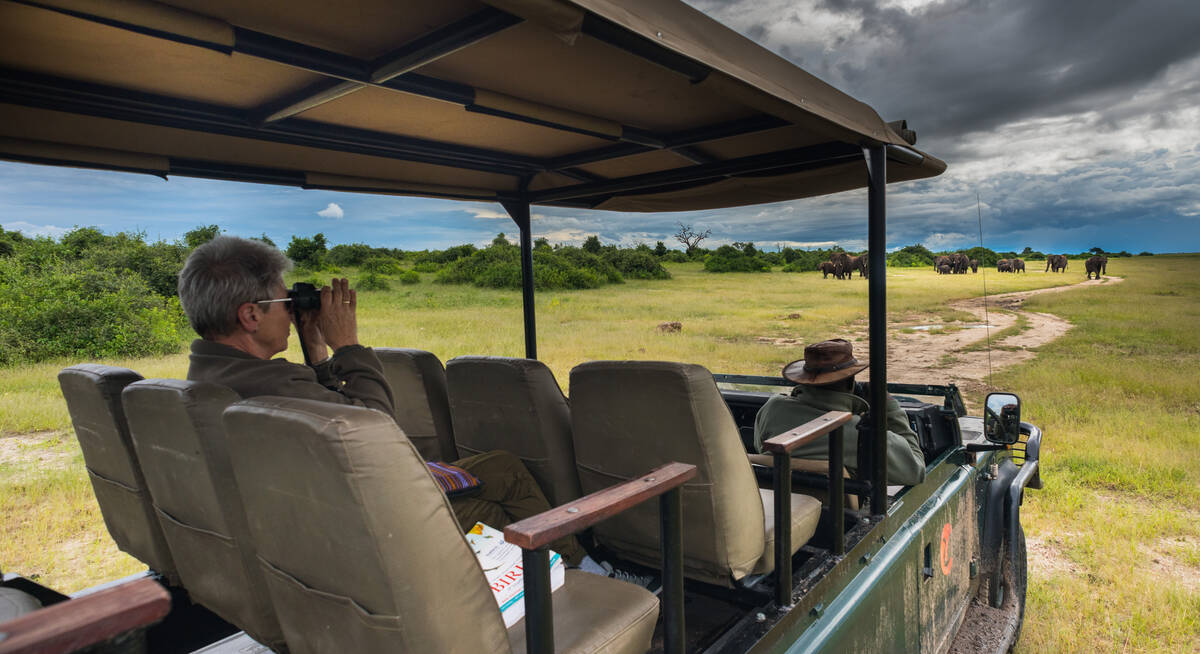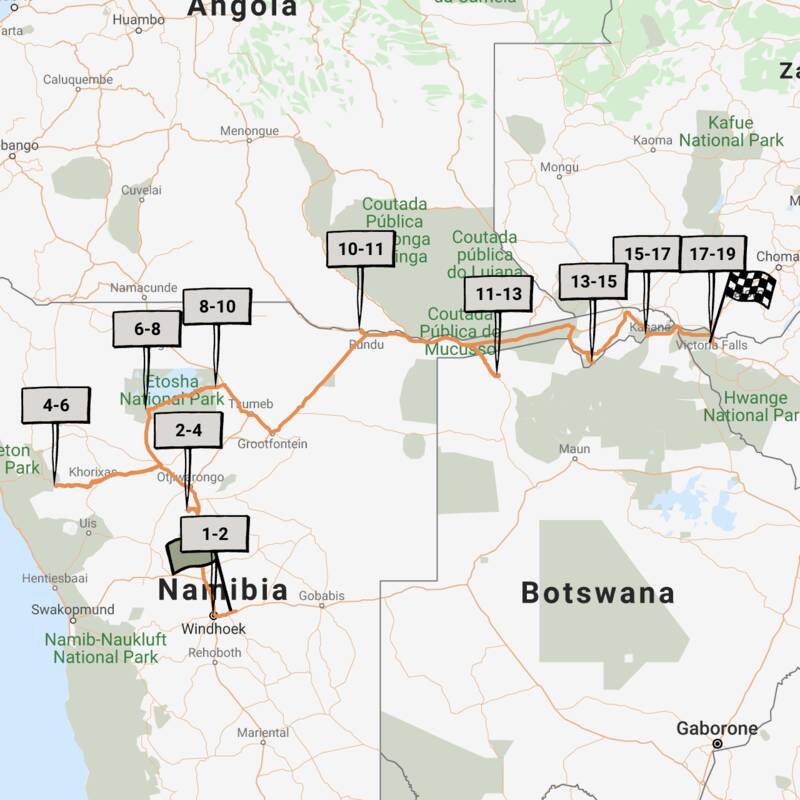 Pygmy Mouse Self-drive Safari
18 days • 10 locations • 3 country
WINDHOEK AIRPORT TO VICTORIA FALLS AIRPORT
A truly epic southern African self-drive safari adventure from Namibia's mountains and deserts, along the lush Caprivi Strip to Botswana and Victoria Falls in Zimbabwe, staying at luxury lodges throughout.
Visiting Etosha, Victoria Falls and 6 other areas
US$5,410 - US$8,740 per person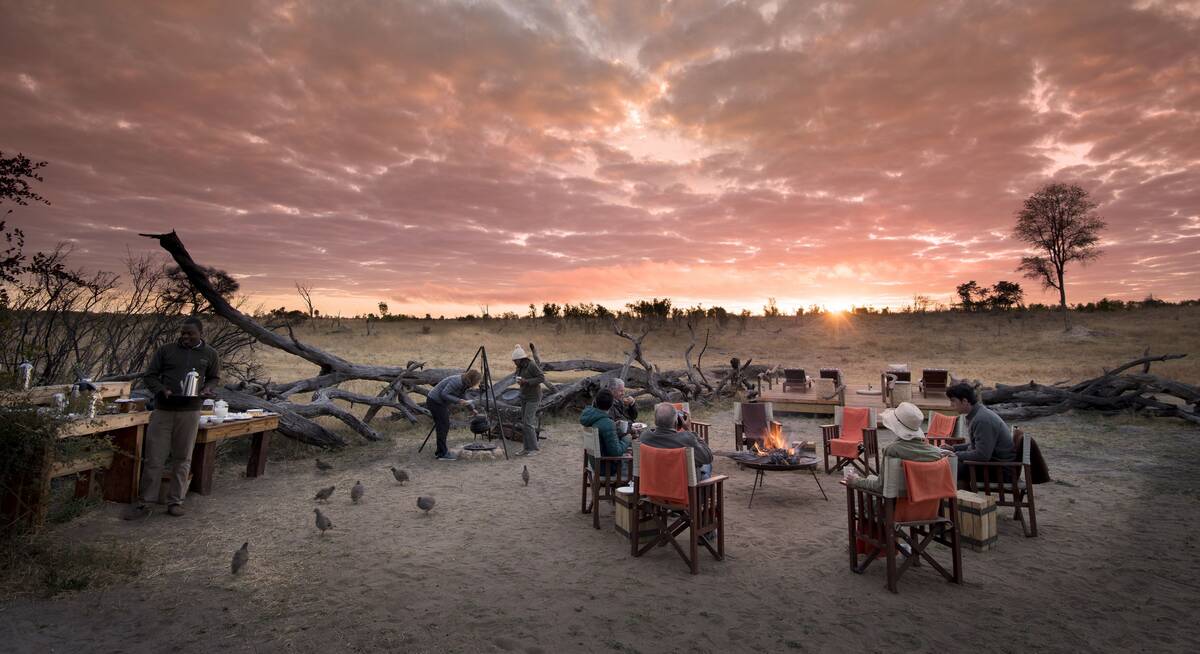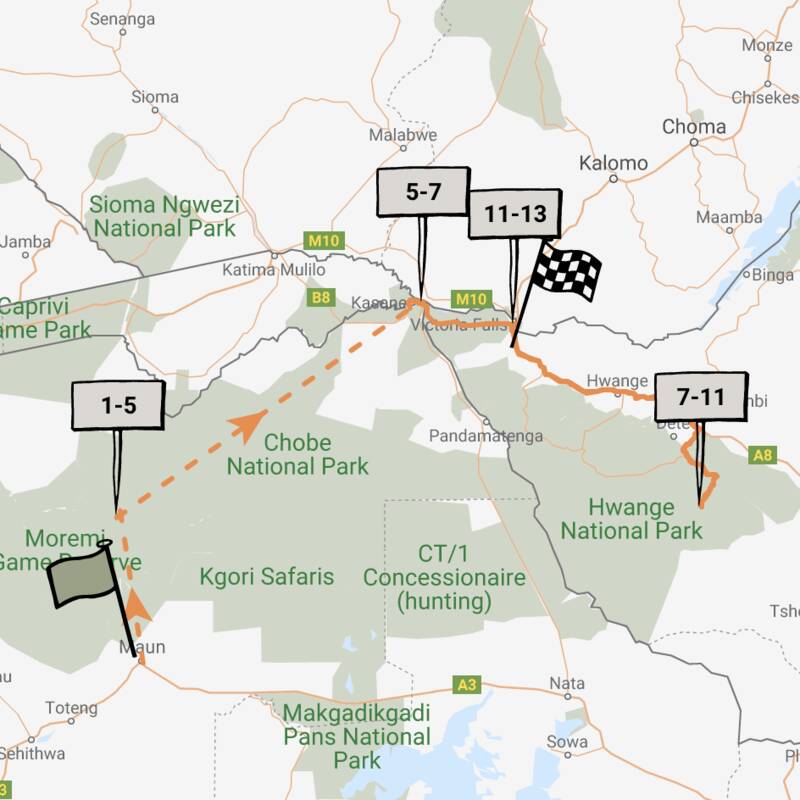 Great Egret Safari
12 days • 4 locations • 2 country
MAUN AIRPORT TO VICTORIA FALLS AIRPORT
A wonderfully varied adventure to Botswana and Zimbabwe combining three fantastic safari areas, a luxury river cruise and the mighty Victoria Falls.
Visiting Chobe, Okavango Delta and 2 other areas
US$8,490 - US$15,030 per person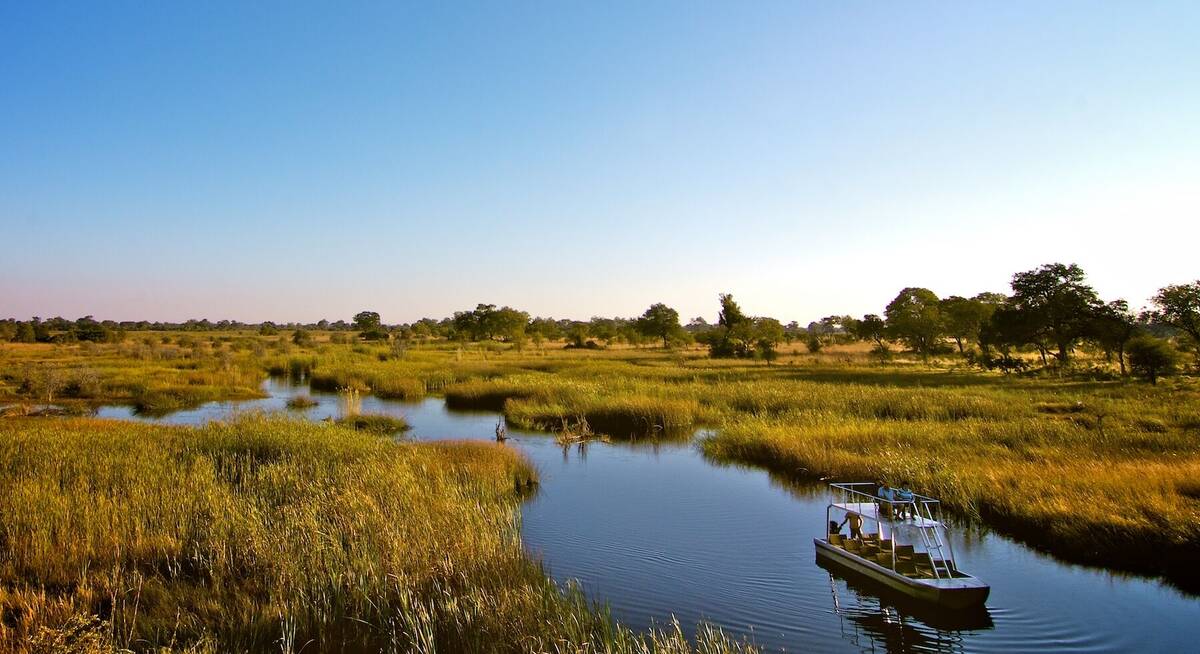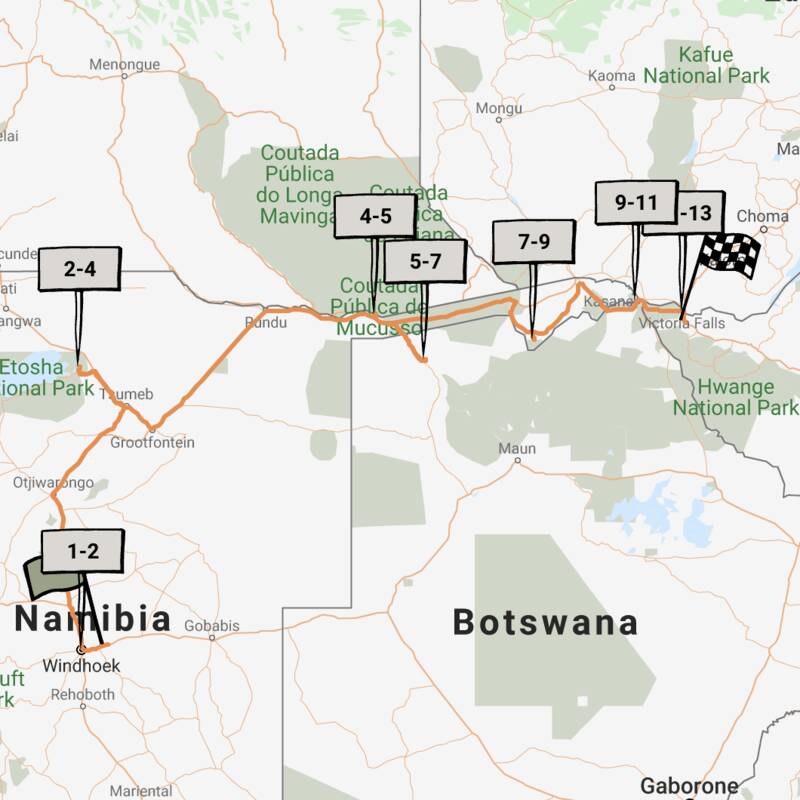 Sable Self-drive Safari
12 days • 7 locations • 3 country
WINDHOEK AIRPORT TO VICTORIA FALLS AIRPORT
A great-value southern African self-drive adventure from Namibia along the Caprivi Strip to Botswana and Zimbabwe, combining other-worldly landscapes, unforgettable wildlife spectacles and rarely visited places, and ending at Victoria Falls.
Visiting Etosha, Chobe and 4 other areas
US$6,000 - US$8,130 per person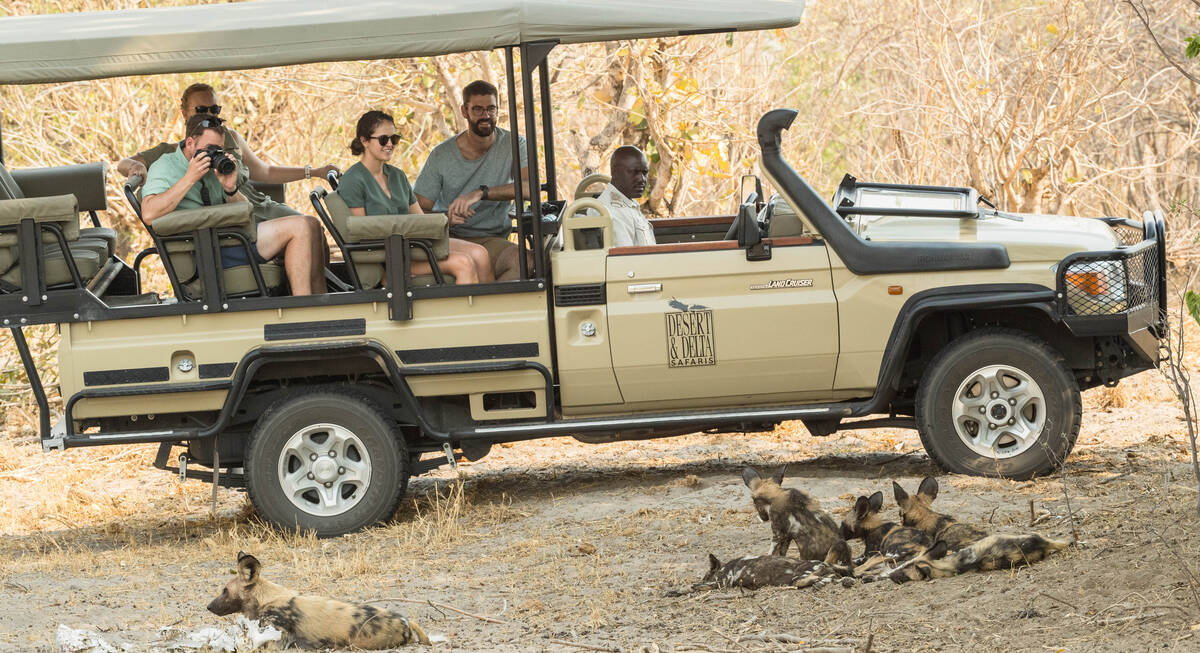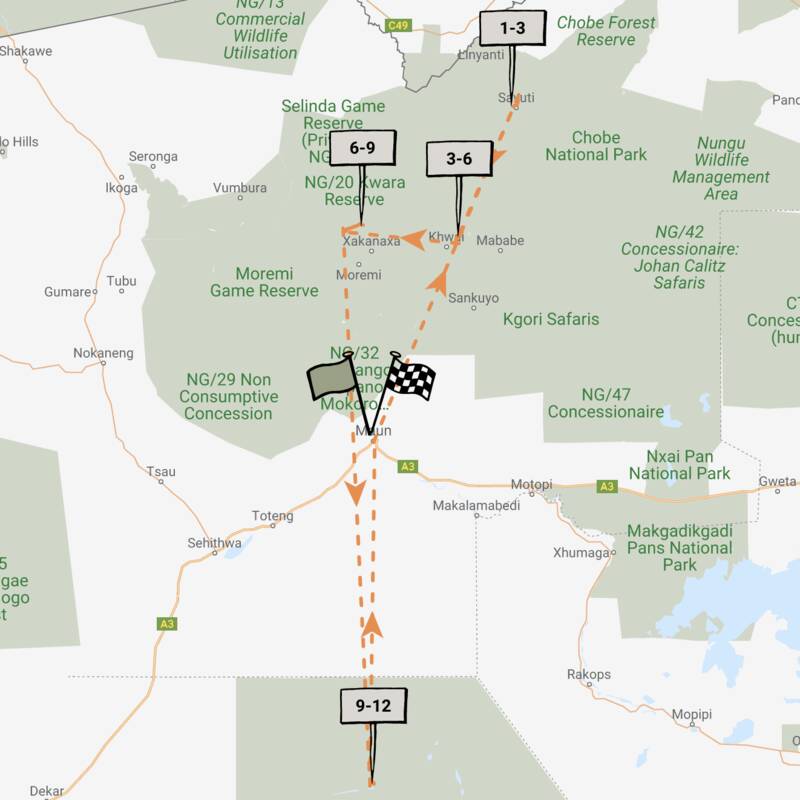 Porcupine Safari
11 days • 4 locations • 1 country
MAUN AIRPORT TO MAUN AIRPORT
Visit dramatically contrasting landscapes boasting a variety of species during this exploration of Botswana's top-safari destinations. A combination of national parks and private reserves allows for a range of activities.
Visiting Chobe, Central Kalahari and 2 other areas
US$9,300 - US$14,450 per person

Our travellers' wildlife sightings in Chobe
This is their success for sightings in Chobe National Park.
Click on a species for more detail. How we work this out.
---









Sable antelope
42% success

Spotted Hyena
35% success

Roan antelope
34% success







Map of Chobe National Park
Choices for where to stay in Chobe National Park
---
Most recent reviews of our safaris to Chobe
Click below to browse all 392 reviews from Chobe National Park.
All from our travellers; all are in full & unedited.
---
When to go to Chobe National Park
Our month by month guide: What it's like to visit Chobe in Botswana
---
January is at the peak of Botswana's rainy season. These rains are often in the evening and are short but heavy, with occasional thunderstorms. Temperatures will still be high but cooler than October–December. Animals are generally dispersed, and not easy to spot, with the best game viewing found in the north of Chief's Island and on the eastern and southern sides of the Okavango Delta.

January is also one of the best months to see the zebra and wildebeest migration in the Makgadikgadi salt pans and at Nxai Pan. Migratory birds abound throughout northern Botswana, along with a large number of breeding flamingos in the flooded salt pans. Rates are generally relatively low, making this a good time to visit on a budget.
Temperatures are still warm, with occasional thunderstorms
The bush feels alive; birdlife is at its most spectacular
Big game is dispersed
Zebra & wildebeest migration at its height
Availability in lodges and camps is often very good
Our view
A good time to visit, with pros & cons
The weather in February is very similar to January, with heavy rain most days – often towards evening – and temperatures on the high side, albeit cooling off from the rains and surface water. Across northern Botswana, the landscape feels green and alive; insects and smaller animals are more easily seen, and many birds and animals are raising their young. However, the rains have created pools and waterholes in the bush and thicker vegetation and tall grass makes it trickier to spot larger animals.

Further south, the game viewing is beginning to pick up in the Central Kalahari Game Reserve. Visitor numbers remain low, with attendant rates and availability in camps and lodges.
Temperatures still warm with occasional thunderstorms
Many animals with young; birdlife at its most spectacular
Big game is dispersed
Game viewing picking up in the Central Kalahari
Visitor numbers are low, so camp availability can be very good
Our view
This is not a great time to visit
March usually sees Botswana's main rains starting to tail off. Many days will be clear, with a strong sun raising temperatures. On some days clouds will build, and the late-afternoon may see a short thunderstorm. Across the country, the landscape is green and alive. Many birds and animals are finishing raising their young. Much of the migration is now moving north towards the Savute area or Chobe National Park, though thick vegetation still makes it trickier to spot even larger animals.

March is one of the best times to be in the Central Kalahari Game Reserve, where many of the pans fill up and animals come to drink, closely followed by predators. With few visitors in most areas, rates may still be relatively low.
Variable weather: rains tailing off but still hot
Occasional small thunderstorms
Many animals finish raising their young; birdlife still spectacular
The best time to visit the Central Kalahari Game Reserve
Few tourists visit during March, so rates often low
Our view
A good time to visit, with pros & cons
During April the rains have usually stopped, though there may be still be the odd late downpour. This results in clear skies and a lovely green, lush landscape. Night-time temperatures usually start to drop during April with this being most noticeable in the Central Kalahari and the Makgadikgadi areas. The Central Kalahari is really coming into its own at this point and from April through to May/June the Savute region is a particular favourite of ours, with good predator/prey interaction.

In much of northern Botswana, the camps are coming into their "shoulder" season, so rates are on the rise but still relatively low.
Evening temperatures cooling with just the odd shower
Northern Botswana is green and lush
Many animals still with young; good predator/prey interaction
Central Kalahari and Savute the best places for wildlife
A popular shoulder season time to book. Rates relatively low
Our view
A good time to visit, with pros & cons
May is a very popular month to visit Botswana, often the last month of the "shoulder" season before camp rates hit their peak. While there is very little chance of rain, the annual floods from Angola are starting to make their way through the northern part of the Delta, and will eventually reach the majority of the Okavango late June.

With cooler temperatures morning and evening, predator activity tends to be higher, although tall grasses can still obstruct game viewing. With cool crisp evenings, and the game viewing really picking up, this is the favourite time to visit for many of our team – and camp bookings throughout Botswana are snapped up quickly.
Cool mornings and evenings with little chance of rain
Game viewing is beginning to pick up
Predator activity increasing, though grasses still quite high
Last month of "shoulder" season for most camps
Availability goes quickly throughout Botswana
Our view
A very good time to visit
June is the real start of the dry season. Temperatures are still cool in the morning and evenings with night-time temperatures sometimes reaching freezing, rising to 25–30 degrees Celsius during the day, with blue skies. Along with this comes a certain clarity to the air, favourable for serious photographers. Surface water and waterholes begin to dry up during this period and many animals begin to congregate around the remaining areas with water.

Visibility is improving as the grass is beginning to die back, and game viewing is very good everywhere, with particular improvement in the Kwando–Linyanti areas. Not surprisingly, camp availability is becoming scarce and rates are high.
Warm, comfortable days; cold nights, morning & evenings
Air clarity favours serious photographers
Wildlife is gravitating to waterholes, making game-viewing productive
Grasses beginning to die back
Most camps are into peak season, with rates correspondingly high
Our view
Fantastic: the very best time to visit
Evenings and mornings are still cool in July, and this combined with great game viewing makes it one of the most popular times to visit Botswana. Vegetation is really thinning out now making game easier to spot, with the few remaining waterholes attracting lots of wildlife. The north-eastern side of Chobe National Park, along the Chobe River, is also very rewarding, although this area can become very busy.

Game viewing is extremely good in the Khwai areas, too, but again, this is a public area and – unlike in the private concessions of the Delta – vehicle numbers can be high. Camps are now very much into the peak season, and tend to be full.
Comfortable days; cold nights, morning & evenings
Game viewing very good as vegetation dies back and waterholes dry out
Chobe Riverfront and Khwai areas become very busy
Private concessions helps to avoid potentially high vehicle numbers
Now very much into peak season
Our view
Fantastic: the very best time to visit
August is a popular time to visit Botswana, coinciding with the European summer holidays, and camp availability is difficult. Temperatures are generally cool at night, and comfortable during the day, although towards the end of the month they can rise above 35 degrees Celsius (albeit with low humidity). Cloudless skies bring spectacular star-gazing. Wildlife has congregated around the few remaining water sources, and much of the vegetation has now died back, so wildlife viewing tends to be varied and rewarding, particularly in the Okavango Delta.

Depending on the rains in Angola this can also be one of the best times to see the delta floods at their peak.
Dry, warm days, with mainly cool nights
Cloudless skies with spectacular stars at night
A fantastic time for wildlife watching, particularly in the Okavango
Traditionally one of the best times to see the Delta in full flood
Peak season: so high rates and many lodges full
Our view
Fantastic: the very best time to visit
September is another favourite month for some of our team members. Daytime temperatures are getting warmer, but nights remain cool. With the drier conditions, most of the greenery has faded from the landscape, and dust or even smoke create hazy conditions that aren't great for photographers – though this does result in fantastic sunsets.

This is another extremely good month for game viewing, with large numbers of elephant and buffalo congregating in the Chobe region and migrant birds begin to return to Botswana. Rates remain high – and availability correspondingly low.
Warmer days and cool nights
One of the best months for wildlife viewing
Large congregations of elephant & buffalo in the Chobe region
Hazy conditions less good for photographers, but brilliant sunsets
High season rates; many lodges & camps are full
Our view
Fantastic: the very best time to visit
October is the one of the hottest months of the year, and usually one of the driest. Towards the end of the month the chances of rain can increase, and along with this can come greater humidity. The air is usually dry and hazy, making photography more challenging, but the lack of water and vegetation result in very good big-game viewing.

Water levels are now much lower, so water-based activities such as boating, mokoro trips and fishing cease in many of the camps which are not on major tributaries.
Hot temperatures, with the chance of rain towards the end of the month
Great big-game viewing
Less opportunity for water activities in camps as floods recede
Hazy air not great for photographers
Final month of the peak season in camps
Our view
Fantastic: the very best time to visit
November usually marks the end of the dry season in Botswana, when increasing temperatures drive a rise in humidity, sometimes culminating in the first rains. These are often short but very heavy showers in the late afternoon or during the night, and can be spectacular. The rains lower the temperatures slightly but bring a flush of green back into the dry landscapes. As waterholes in surrounding areas fill, wildlife will gradually begin to disperse as it is not restricted by the availability of water.

November is a great time for birdwatching, with the arrival of many migrant birds. The first couple of weeks are very popular with travellers looking for great game viewing at lower rates as Botswana enters the "shoulder" season.
Hot in the middle of the day; sometimes humid
Heavy showers increasingly likely as the month progresses
Wildlife watching still good, but less reliable once it rains
Migrant birds start to arrive
"Shoulder" season brings mid-range rates in camps
Our view
A good time to visit, with pros & cons
The rains in Botswana have now started, bringing some respite to the high temperatures. Game viewing becomes harder as wildlife is more dispersed but great sightings can still be had in the right areas such as Khwai and the Kwara and Mombo concessions.

Areas such as the Makgadikgadi Pans change completely with the salt pans becoming covered in a shallow layer of water attracting large numbers of breeding flamingos. Low-season rates at many camps are a draw.
Temperatures starting to fall from the highs of October/November
Very high chance of rain, usually large heavy storms for short periods
Flamingos return to breed at the Makgadikgadi Pans
Wildlife more dispersed, so game viewing more challenging
Typically low-season rates in the camps
Our view
A good time to visit, with pros & cons
Botswana fact file
Useful information and advice to help you prepare for a trip including Chobe National Park.
---

AZURA BENGUERRA in BAZARUTO ARCHIPELAGO
Excursions in Chobe National Park
Optional extra day-drips and excursions possible whilst your staying within Chobe National Park. Talk to us: these are usually best arranged before you go.
---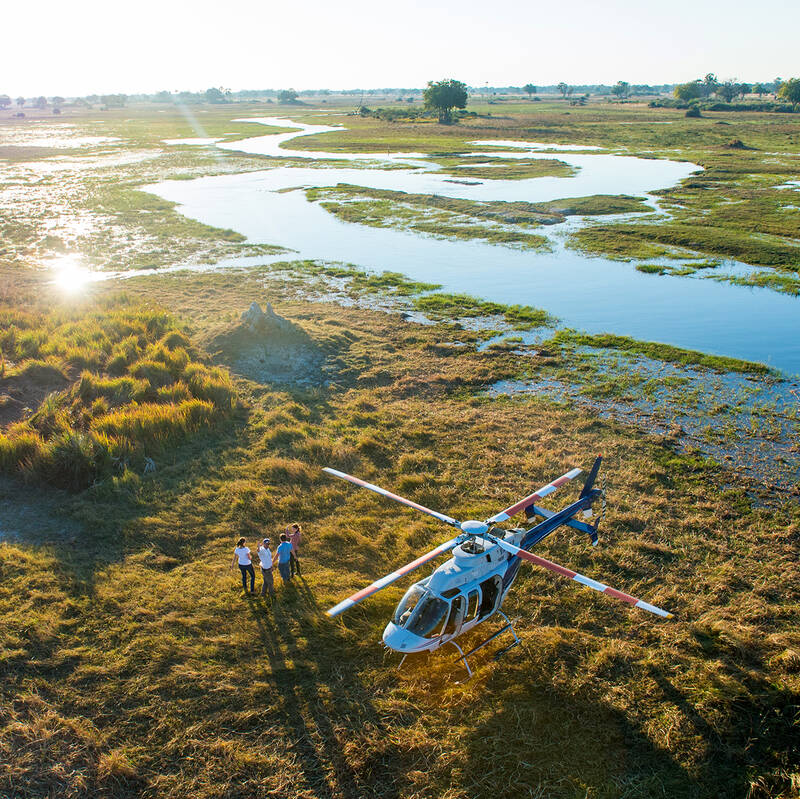 Helicopter Flight - Botswana
Various: from 30 minutes to half a day.
Low-flying, agile and offering superb views, helicopters are an ideal way to move around the Okavango Delta.You can use them instead of fixed-wing inter-lodge transfers or as an addition to other wildlife watching activities, and of course, helicopters can hover to allow that perfect pic, whereas fixed-wings can't.
More about Helicopter Flight