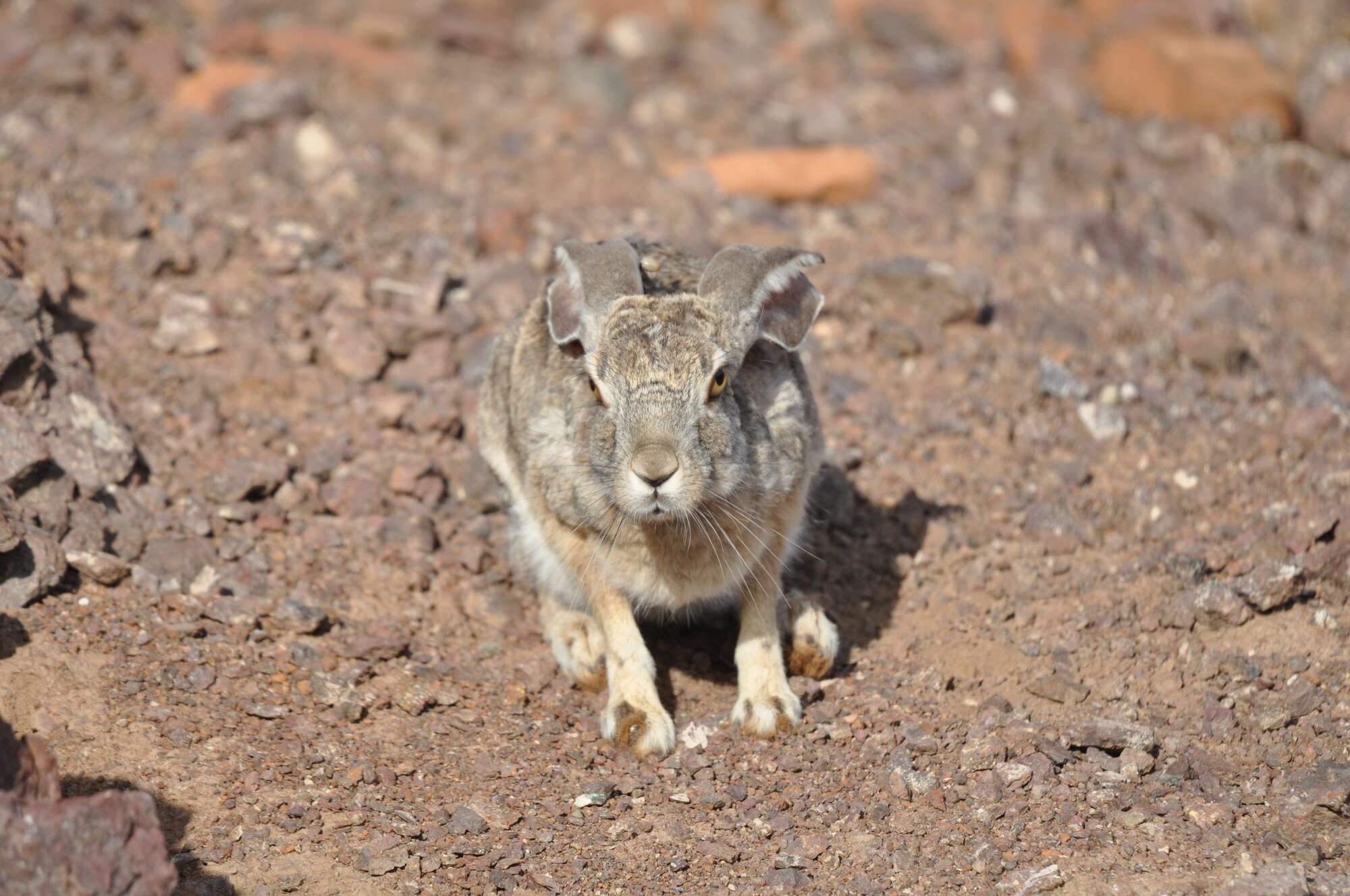 Rock Hare Self-drive Safari
Looking to spend more time in Africa? The three-week Rock Hare self-drive safari explores three counties and is perhaps the ultimate three-week trip to south-western Africa.

Starting from Windhoek your trip starts following a classic routing through Namibia's main highlights including the world's tallest dunes in the world's oldest desert at Sossusvlei and Deadvlei, the coastal town of Swakopmund, the ancient hills of Damaraland and Namibia's premier wildlife destination, Etosha National Park.

From here most trips turn south heading back to Windhoek. However, you'll continue east to the Caprivi Strip. While the parks here don't have the same density of wildlife as Etosha their verdant environments support wildlife and birdlife largely absent from the rest of your trip.

From the Caprivi you'll dip into Botswana's Okavango Pan Handle region where you can connect with our ancient bushman ancestors at Tsodilo Hills, glide through the Okavango in a traditional canoe (mokoro) and indulge in fishing and birdwatching.

After the Caprivi you'll drop the vehicle in Kasane, Botswana, the gateway to Chobe National Park and its vast herds of buffalo and elephant. Finally, it's a short transfer to Victoria Falls, the longest curtain of falling water in the world and one of the seven natural wonders of the world. The perfect place for some R&R and the end of a busy safari.
Includes:
Starts/ends:
Prices:
US$4,621 - US$5,896 per person sharing
Stays at:
1 night
Villa Violet
– Windhoek, Namibia
1 night
Desert Homestead Outpost
– Namib-Naukluft National Park, Namibia
1 night
Desert Homestead Outpost
– Namib-Naukluft National Park, Namibia
1 night
Cornerstone Guesthouse
– Swakopmund & Walvis Bay, Namibia
1 night
Cornerstone Guesthouse
– Swakopmund & Walvis Bay, Namibia
1 night
Camp Kipwe
– Damaraland, Namibia
1 night
Camp Kipwe
– Damaraland, Namibia
1 night
Ongava Lodge
– Etosha National Park, Namibia
1 night
Ongava Lodge
– Etosha National Park, Namibia
1 night
Mushara Outpost
– Etosha National Park, Namibia
1 night
Mushara Outpost
– Etosha National Park, Namibia
1 night
Hakusembe River Lodge
– Caprivi Strip, Namibia
1 night
Nxamaseri Lodge
– North-west Kalahari & Panhandle, Botswana
1 night
Nxamaseri Lodge
– North-west Kalahari & Panhandle, Botswana
1 night
Shametu River Lodge
– Caprivi Strip, Namibia
1 night
Kazile Island Lodge
– Caprivi Strip, Namibia
1 night
Kazile Island Lodge
– Caprivi Strip, Namibia
1 night
Garden Lodge
– Chobe National Park, Botswana
1 night
Batonka Guest Lodge
– Victoria Falls, Zimbabwe
1 night
Batonka Guest Lodge
– Victoria Falls, Zimbabwe
Reviews
Recently reviewed trips visiting some of these places include: