Striped Hyena Safari: Summary
Striped Hyena Safari in a nutshell
This example of a private Expert Africa safari itinerary that we have called the Striped Hyena Safari offers an unusual twist on more traditional safari itineraries. Firstly, by concentrating on the Maasai Mara for 5 nights, you'll get to know this region really well. In addition, the central part of the itinerary consists largely of a long guided walk between two permanent safari camps, with an overnight stay in a temporary fly-camp deep in the bush, mid-way through the walk. This gives you exceptional experiences of close encounters with wildlife great and small, and immersion in the sights, sounds and smells of Kenya's best wildlife area.
The itinerary we have created here starts with a 45-minute light aircraft flight from Nairobi's Wilson Airport to Naboisho airstrip in the private conservancy of the same name, bordering the Maasai Mara National Reserve. Here you'll stay at the beautiful Kicheche Valley Camp, set in the heart of 'Big Five' country, where you're likely to see leopards, lions, elephants, giraffes and dozens of other species of large mammals as you venture out on safari game drives with a highly qualified driver-guide in a comfortable vehicle, that is perfect for photography.
On your final morning in camp, you'll be briefed about the walk before setting off west to traverse the Naboisho and Olare Motorogi conservancies on foot with your private guide. A licensed gun-holder will accompany you. Don't worry: his weapon is only there as a precaution. Your luggage will be driven ahead with the fly-camp crew to await your arrival at the end of the day, when you'll be ready for a cold drink by the fire before dinner in the bush. That night, you'll sleep in a modest dome tent, with temporary shower and toilet facilities nearby and Maasai askaris (guards) to keep watch for absent-minded buffalos.
After breakfast, you'll set off from the fly-camp, leaving the crew to pack up and drive on to your second permanent camp. You'l reach Kicheche Bush Camp in the afternoon, depending on your walking speed and how often you pause to take photos or marvel at the natural wonders all around you. You may also find yourself deep in conversation with your Maasai guide - about wildlife, conservation, Maasai culture, Kenya society and any number of other topics. Kicheche guides are all silver-qualified field guides, with immense knowledge and excellent communication skills.
The rest of your safari is spent at the wonderful Kicheche Bush Camp, set beneath scattered acacias on the plains of the Olare Motorogi Conservancy. While the private conservancy is a wildlife haven, with excellent big cat viewing, it's also very close to the Maasai Mara National Reserve, allowing optional visits to the reserve to explore its busier but still wildlife-rich environment. The Mara River itself is a particular draw for its wooded banks and large numbers of hippos and crocodiles, and for the many dramatic wildebeest river crossings that take place every year during the roughly July-October period when the great migration moves through this region.
At the end of this itinerary, a light aircraft flight picks you up from the airstrip, flying away from the Maasai Mara's woods and grasslands, back across the dramatic Rift Valley to Nairobi.
At a glance
Starts:
JKI Airport Nairobi
2 nights
Kicheche Valley

-

Maasai Mara Conservancies,

Kenya

Full Board & Activities
1 night
Kicheche Fly Camp

-

Maasai Mara Conservancies,

Kenya

Full Board & Activities
2 nights
Kicheche Bush Camp

-

Maasai Mara Conservancies,

Kenya

Full Board & Activities
Ends:
JKI Airport Nairobi
Kicheche Valley
Days 1-3
The newest of three Kicheche camps in the Mara region in Kenya, the upmarket and unfenced Kicheche Valley Camp opened in 2011. The camp is set in a secluded, wooded valley in the eastern part of the Mara Naboisho Conservancy, with tents raised on platforms above the Moliband stream. A spring close to the central dining and lounge area attracts plentiful wildlife.
View full itinerary
Kicheche Walking Wilderness
Day 3
In 2016, Kicheche expanded its highly regarded luxury tented camps to include fly-camping in the Maasai Mara ecosystem. The fly camp is set up in the western part of the Naboisho Conservancy to accommodate you on a two-day Walking Wilderness safari between Kicheche Valley Camp and Kicheche Bush Camp, or vice versa.
View full itinerary
Kicheche Bush Camp
Days 4-6
Located in the quiet Olare Motorogi Conservancy and with only six tents dotted through the bush, Kicheche Bush Camp is an intimate tented camp owned in partnership with photographer Paul Goldstein. As a result, there is a keen focus on wildlife viewing and photography here, making this a popular camp that safari enthusiasts flock to year after year.
View full itinerary

Kicheche Valley
Maasai Mara Conservancies, Kenya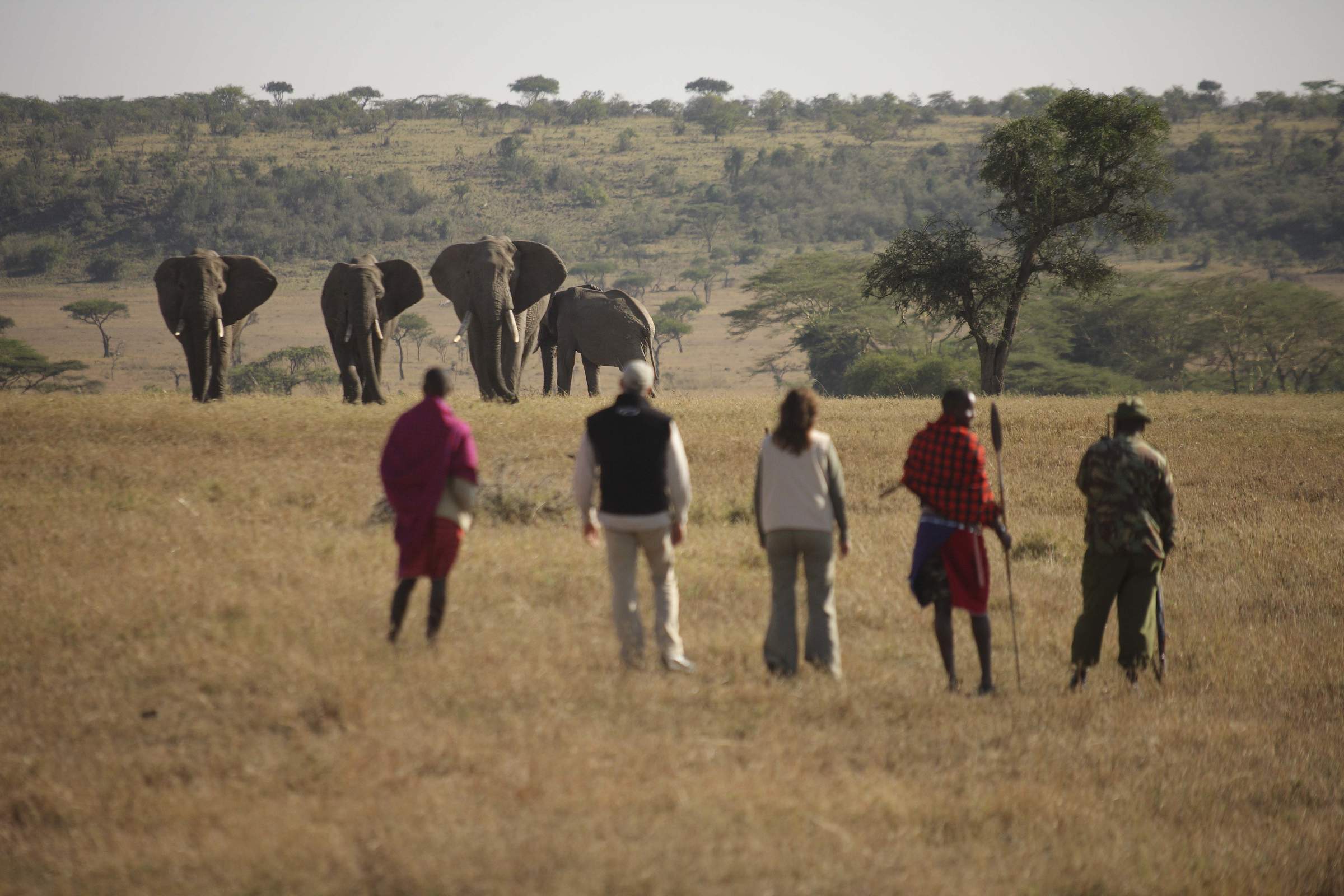 Kicheche Fly Camp
Maasai Mara Conservancies, Kenya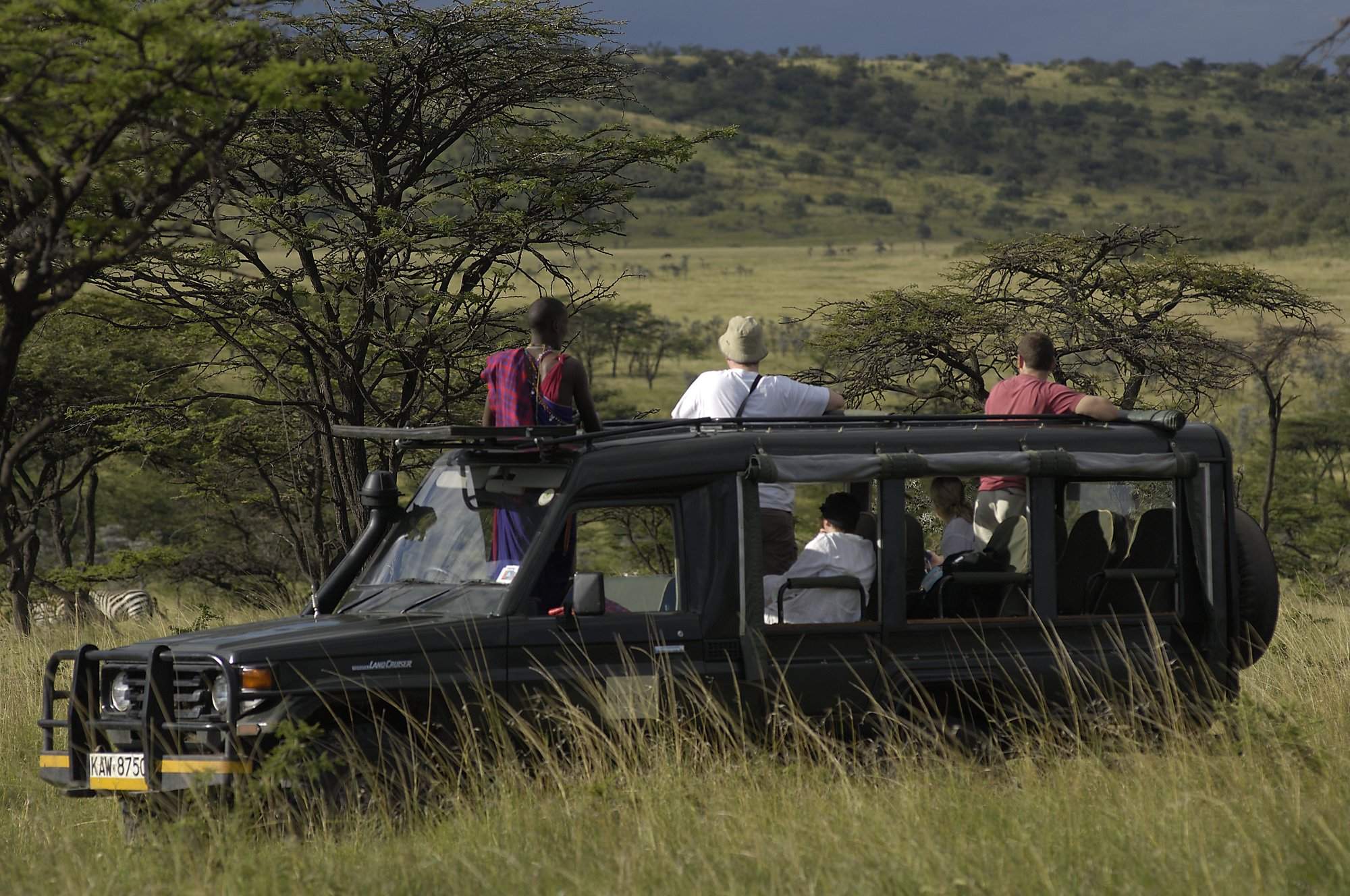 Kicheche Bush Camp
Maasai Mara Conservancies, Kenya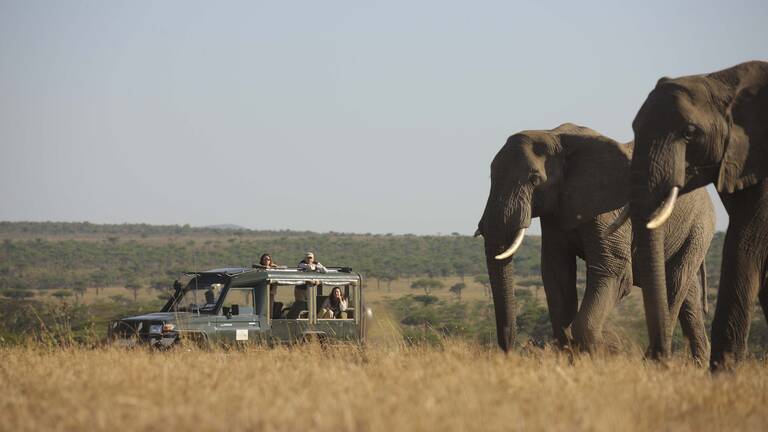 Highlights
Our thoughts on five of the top experiences of this Striped Hyena Safari.
Stay in private conservancies, with low visitor numbers
Enjoy the expert knowledge and skills of silver-qualified guides
Spend two days bush walking, experiencing the tranquility of the Maasai Mara
Pack your memory cards with images of big cats and other megafauna
Enjoy conversations with your guides, and opportunities for cultural engagement
Activities
Some activities which can be included in the Striped Hyena Safari: talk to us about those which interest you.
4WD Safari

Birdwatching

Cultural excursion

Fly-camping

Guided walking safari

Hot air ballooning

Night drive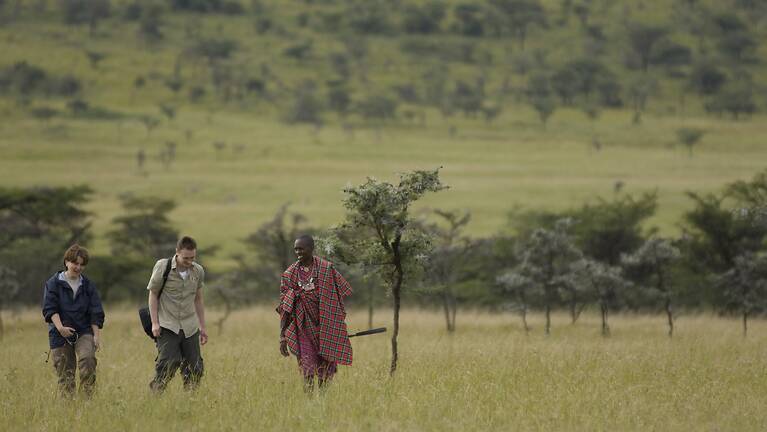 Key species to see on the Striped Hyena Safari
Based on our travellers' observations, we've estimated the likelihood of seeing these species during the Striped Hyena Safari. Click on the animals and our wildlife surveys page for more info.
---








Spotted Hyena
100% chance








Side-trips whilst on this safari
We may be able to build in some of these optional excursions from the Striped Hyena Safari. Talk to us: they're usually best arranged when you book.
---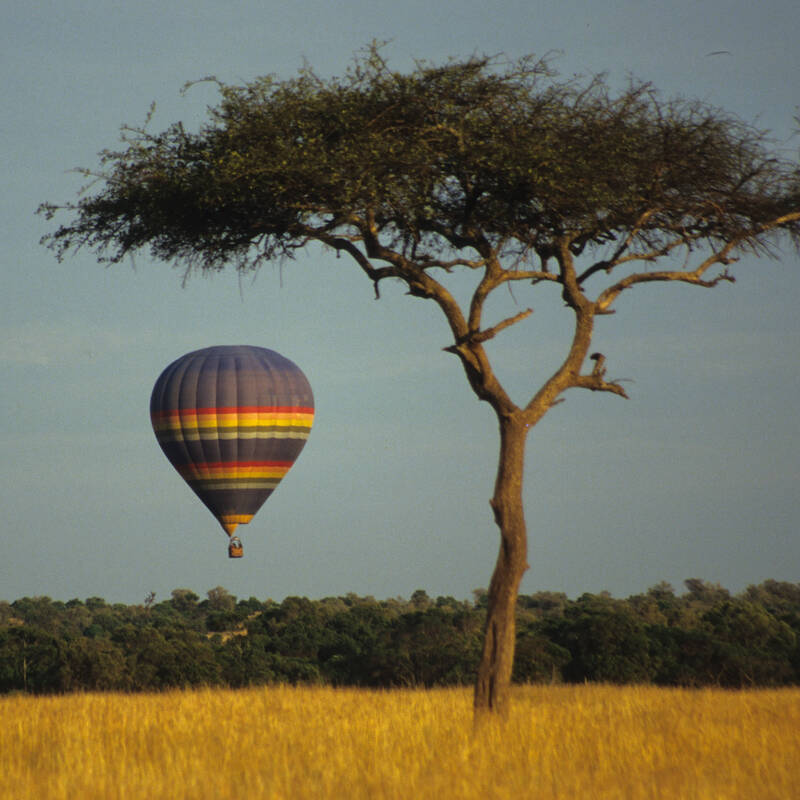 Balloon flight over the Mara
3 hours in total - morning only
With the sun rising over the Loita Hills, you scramble into the balloon basket for the start of a once-in-a-lifetime experience. You're about to go drifting with the breeze above the trees and plains of one of the world's greatest wildlife regions.
More about Balloon Safari

Safari in Maasai Mara National Reserve
All day from sunrise to sunset
If you're not staying in the Maasai Mara National Reserve itself, the chances are you'll be in one of the outstandingly wildlife-rich Maasai-owned private conservancies just outside the reserve boundary. However, a full-day game drive in the reserve is usually included, to visit the Mara River and see some of the reserve's fabled wildlife locations.
More about Maasai Mara Safari
Let us help you customise your trip
Like all of our holidays on this site, this is just an idea. All of our trips are tailor-made, so we'll always adapt them to suit you.
---
Talk to an Expert
Browse this Expert Africa website, then call us. We'll match you with the Specialist in our team who is best suited to help you.
Set up your itinerary
Based on our experience and your ideas, your specialist will create a detailed, costed itinerary. We'll refine it together, until we have a trip that you're perfectly happy with.
Prepare for your trip
The same Specialist will make the seamless arrangements for your trip, send you detailed travel documents, and be available to answer any questions before you depart.
Travel with peace of mind
After you set off, you'll be cared for by our partners in Africa, most of whom have worked with Expert Africa for decades. And if you ever need us urgently, we're available 24/7.
When you return
We love to learn about your trip, and so will always be grateful if you've the time to give feedback to your Specialist when you return.

Other ideas for Kenya safaris
Look at these ideas in Kenya: then talk to us. Will will design a trip that's perfect for you.
---
Other safari ideas across Africa
Talk to us: help us to understand what you like and we can create a safari that will really suit you.
---