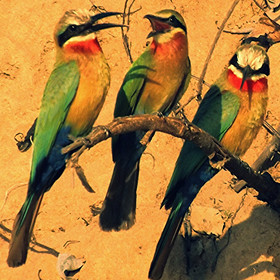 White-fronted bee-eaters brighten the branches in Southern Tanzania.
Birdwatching in Africa
Africa is a fantastic continent for a birdwatching holiday, as the range of environments make for a hugely diverse bird population. The geographical range is vast, with montane forests, wetlands, marshes, deserts and coastlines on both the Atlantic and Indian Oceans. With a range of African and country-specific endemics, as well as migrant birds which visit to breed and 'summer' in the southern hemisphere, birdwatching in Africa is packed full of variety.

Expert Africa does not currently offer trips which we label as "birdwatching holidays to Africa". However, we do have bird-watchers among our expert team, and so can advise you on the best lodges and areas for your birding interests – and we do put together many tailor-made trips for travellers who want to go on a primarily bird-watching holiday.



Birdwatching in
Tanzania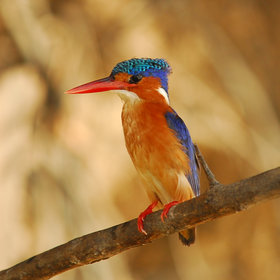 With a range of endemic bird species, Tanzania is a great location for a birdwatching holiday. A tremendous amount of ornithological research has been carried out here in the past twenty years, which has hugely increased the information and resources for bird watching in Tanzania. Come for great endemics, near-endemics and speciality birds.
Ideas for birdwatching in Tanzania
Birdwatching in
Zambia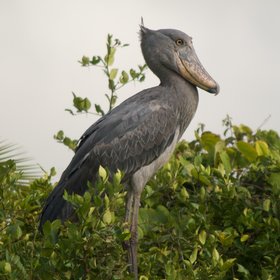 Birdwatching in Zambia will reveal a mix of south, east and even central African birds. Birdlife is richest during the 'emerald' wet season (Nov-March) when foliage is dense and insects are thriving; this is also when palearctic and intra-African migrants visit. There is limited accessibility to some areas during this time, but some amazing opportunities for keen birders.
Ideas for birdwatching in Zambia
Birdwatching in
Zimbabwe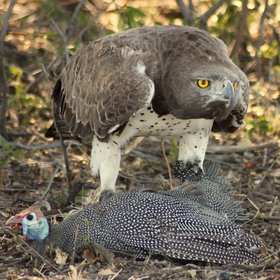 Whilst Zimbabwe doesn't have any endemics, it's still great for bird watching. A Zimbabwe holiday which focuses on birdwatching would be best during the rains (Oct - March) - as then food is plentiful, migrants are around and many species are in breeding plumage. Specialities include the rare Angola pitta (or 'African Pitta') and the Taita Falcon.
Ideas for birdwatching in Zimbabwe