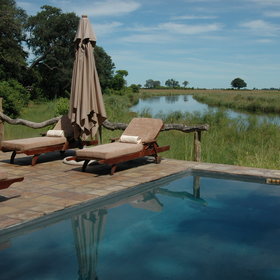 Africa has plenty on offer for travellers seeking luxury!
Luxury in Africa
Luxury means different things to different people. Many associate it with great comfort or service; with being surrounded by beautiful things. For others the idea is more esoteric: it might mean pure exclusivity, or refer to something that gives a lot of pleasure but cannot be done often.

Here, on this website, we're using the label of 'luxury' to focus on places where comfort is at its most tangible: accommodation with high-quality interiors, great facilities and top-class service that make you feel truly pampered – for the ultimate in comfort and care.

Africa has a lot of possibilities. Our luxury offerings range from exclusive safari lodges and smart tented camps to private villas and stylish hotels. Whether you want to safari in Africa's amazing environments, to relax at the beach, or even to visit one of its vibrant metropolises in great style – we can help to plan the perfect luxury holiday.