Reviews of Jabali Ridge
Wildlife sightings and reviews
3 independent comments and wildlife information from our travellers who have visited Jabali Ridge and kindly agreed to share their thoughts. They do not necessarily represent the views of Expert Africa
Wildlife sightings by our travellers
Starting in Aug-2021, 2 of our travellers have recorded their wildlife sightings at Jabali Ridge.














Sable antelope
0% success


"Stunning lodge, less prolific game"
4 nights
Arrived 18 Aug 2022
"This is an absolutely beautiful lodge, wonderfully designed using natural materials, built into the rocks in a slightly elevated position commanding nice views of the park. The evening boma area where you take drinks and dinner (at private tables) is idyllic and enchanting. The food is excellent, and the chef will talk to you about any personalised tweaking you might want. Wines are mediocre.
You have a 'butler' to look after you - ours (Joyce) was lovely. As in other Asilia camps, the staff are unintentionally obtrusive, constantly walking up to interrupt your drinks or meal to badger you about how wonderful a time you might be having. I can see what the idea is here, but the execution is clumsy and annoying.
Rooms are superb, spacious, with a large wrap-around verandah. There's no shower cap, but there is a hairdryer. Morning coffee is served in your room before your early morning departure.
The team here have achieved a nice balance between game viewing and afternoons at rest, and there's time for a quick shower and change of clothes when you come back from the afternoon drive before heading for drinks. It's really well-orchestrated and you feel relaxed. The afternoon drive always has a wonderful sundowner out in the bush.
The variety and quantity of game in this part of Ruaha has decreased over the last ten years. The roan and sable are no longer here, having moved a long way south, and nor have wild dogs been seen for a long time. Nonetheless, we had excellent sightings - great up-close views of three cheetah on the move, a leopard under a tree (with about 10 vehicles crowded around him), and five lions who we followed walking for an hour. We saw lesser kudu (very rare) and we had a fabulous night drive seeing bat-eared fox, two pairs of porcupine, genet, and a cheetah moving along the dry river bed. We also saw some of the stunningly majestic greater kudu, an otter briefly crossing the road, mongoose and nesting ground hornbills (not on the ground!).
All in all, this is a wonderful lodge, but Ruaha is less well-stocked with game than other parks on Tanzania, perhaps because the area has been suffering a drought for a year or more."
See all these reviews: 11n in Tanzania
Sightings Report
---








"Jabali Ridge review"
3 nights
Arrived 2 Aug 2021
"We were originally booked to stay at Kwihala, Asilia's tented camp in Ruaha. Due to a limited number of guests because of covid, however, the camp did not open for the season. Instead, Asilia very generously upgraded us to their upmarket camp, Jabali Ridge, at no extra charge.
Architecturally, Jabali Ridge is stunning with its bandas built into a rock outcropping with a panoramic view of the park. With additional screening on the sides of the bandas, the camp has completely resolved the privacy issues evidently experienced by guests when the camp first opened. There remain, however, a few instances where beauty of form is achieved at the expense of some function such as no empty shelves in the rooms for clothes and a lack of handles on the outside of the doors between the room and the outside deck. Also, in addition to the comfortable hammock, chairs out on the deck that are high enough for a view over the deck railing would be a very welcome addition.
Because of its high level of service, Jabali Ridge may not be the right choice for guests who prefer a more introverted experience at a camp. For example, before each game drive, a committee of staff members would walk us to our vehicle to see us off. While meant well, not everyone in our group appreciated that much social interaction at 6 a.m. Admittedly, we stayed at Jabali Ridge during an awkward time with many more staff members than guests due to the pandemic. So, some of the intensity of service may have been due to an understandable effort to give each staff member something to do.
No review of Jabali Ridge should fail to mention the spectacular infinity pool. One of the best spots for birdwatching in the entire park. And "Chef T's" dishes were beyond compare. Some of the most savory cold soups we have ever tasted. Fortunately, the tapa-sized dishes allowed us to try everything on the menu without overindulging.
As was true during our entire trip in Tanzania, we felt well protected from exposure to covid while at Jabali Ridge. In fact, Asilia has a policy at all its camps requiring its staff members to wear masks during all interactions, even outdoors, with guests."
See all these reviews: 12n in Tanzania
Sightings Report
---






"Utterly unique, brilliant concept!"
3 nights
Arrived 24 Sep 2017
"This place has a real wow factor about it coupled with plenty of 'oohs' and only a couple of 'errs'! Set into a boulder-strewn outcrop the wow factor of how they managed to build it in the first place hits you straight away as you pull up to the drop off point. The reception, restaurant, bar, pool and individual accommodations have been built into the hillside and supported on stilts. Although the site was not finished this did not detract from our experience, partly because the ongoing work was managed while the guests were out on safari and the fact that there were few guests (4-6 of us versus a capacity of circa 28 on completion).
The lodge rooms are built on stilts and have slatted wall panels on all sides. This in itself gives a wonderful airy feeling of being out in the open but at the same time makes you feel rather exposed! If the accommodation had been sited with the same focus on privacy as Selous it would have been utterly perfect but unfortunately we stayed in room 4 which was between 2 others and overlooked from above by another and the pool area. Fortunately, as we only had residents on our right the privacy aspect was not too bad however if the other lodges had been occupied my opinion of the whole place would have been different. Apparently additional screening is planned but we did not see those plans. With judicious movement of the slats on all sides you can ensure you are not overlooked while in your lodge however it is a bit time consuming to work out. At night a calico canopy is lowered around the bed. A great shame that this is all dense cloth rather than having a net, transparent front panel. Having a spectacular view that you wake up to but cannot see clearly is a great shame. These two areas do need to be addressed. Hopefully, the constructive criticism concerning privacy will result in an effective solution in the very near future (in anticipation of this, I have given top marks to the room). As this is clearly a cleverly designed, unique camp at the upper end of the market, it would be a great shame if it suffered from style over substance in the long run.
Enough of the negatives...the views were wonderful. The food was wonderful. The infinity pool is breathtaking. The staff were wonderful. The game drives and our guide Moinga were sublime. The experience far, far exceeded my expectations. Hopefully that gives you a feel for the place! I have never said that about anywhere - ever!
We stayed in late Sep and the accommodation area only had a few flying ants in the evening and some moths attracted to our lights. No real biting insects noted although some tsetse flies on the longer distance safari drives. Surprisingly, the British horsefly has a far nastier bite!
We did not share any game drives with any other guests. You soon build up quite a close relationship with your guide as he takes you from one unique personal experience to another. We were so fortunate with Moinga as his background knowledge is exceptional and far exceeds tracking and animal identification. To be the first to discover lion cubs less than a week old, see a fresh hippo kill and sit underneath a tree looking up at a dozing leopard a few feet above were special moments indeed. And not forgetting the resident 'Jabali leopard' that has a habit of drinking from the swimming pool during the night!"
See all these reviews: 6n in Tanzania; 4n in Zanzibar
Holiday styles & special interests in Tanzania
From birdwatching breaks to walking holidays, find great ideas for your trip in Tanzania.
---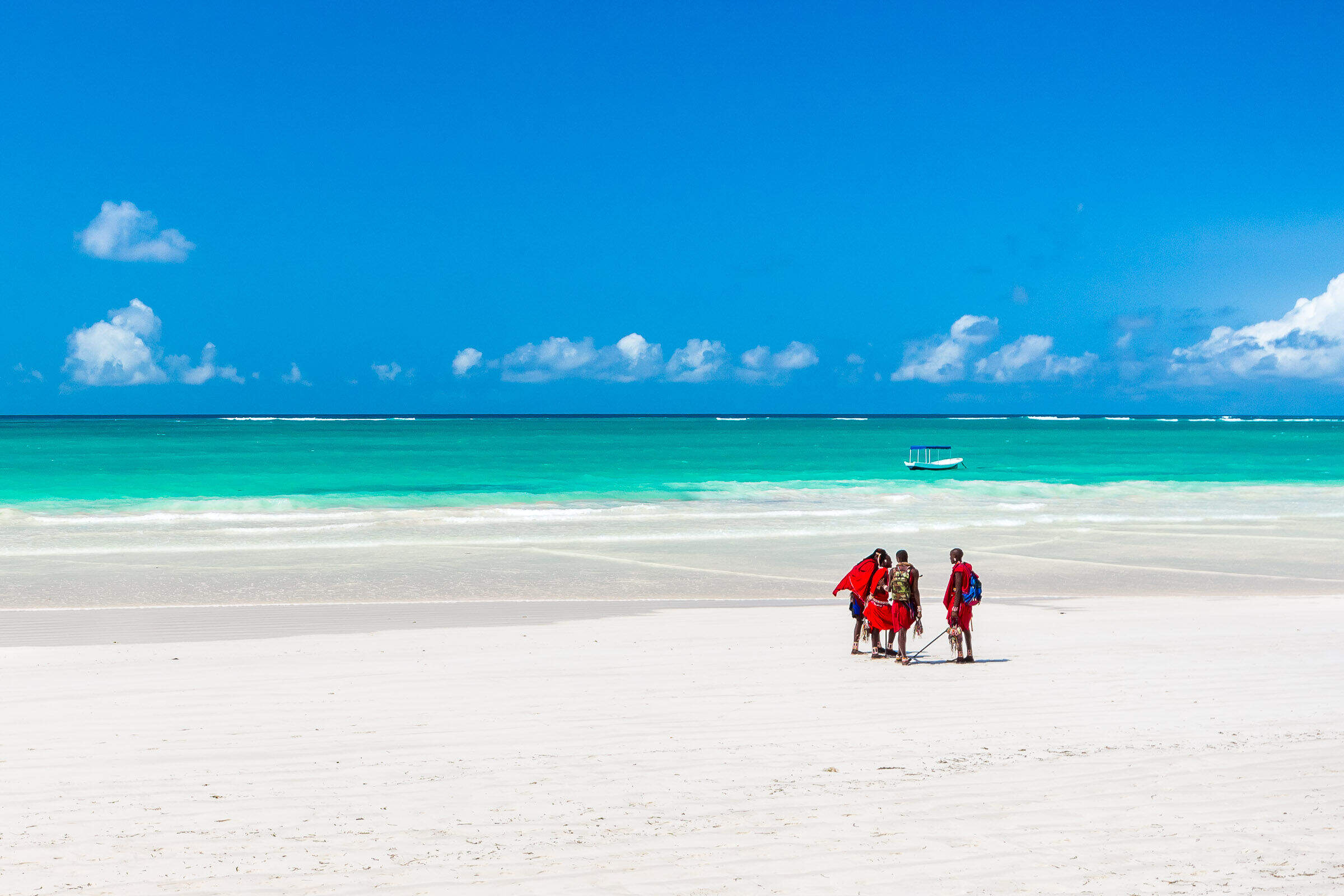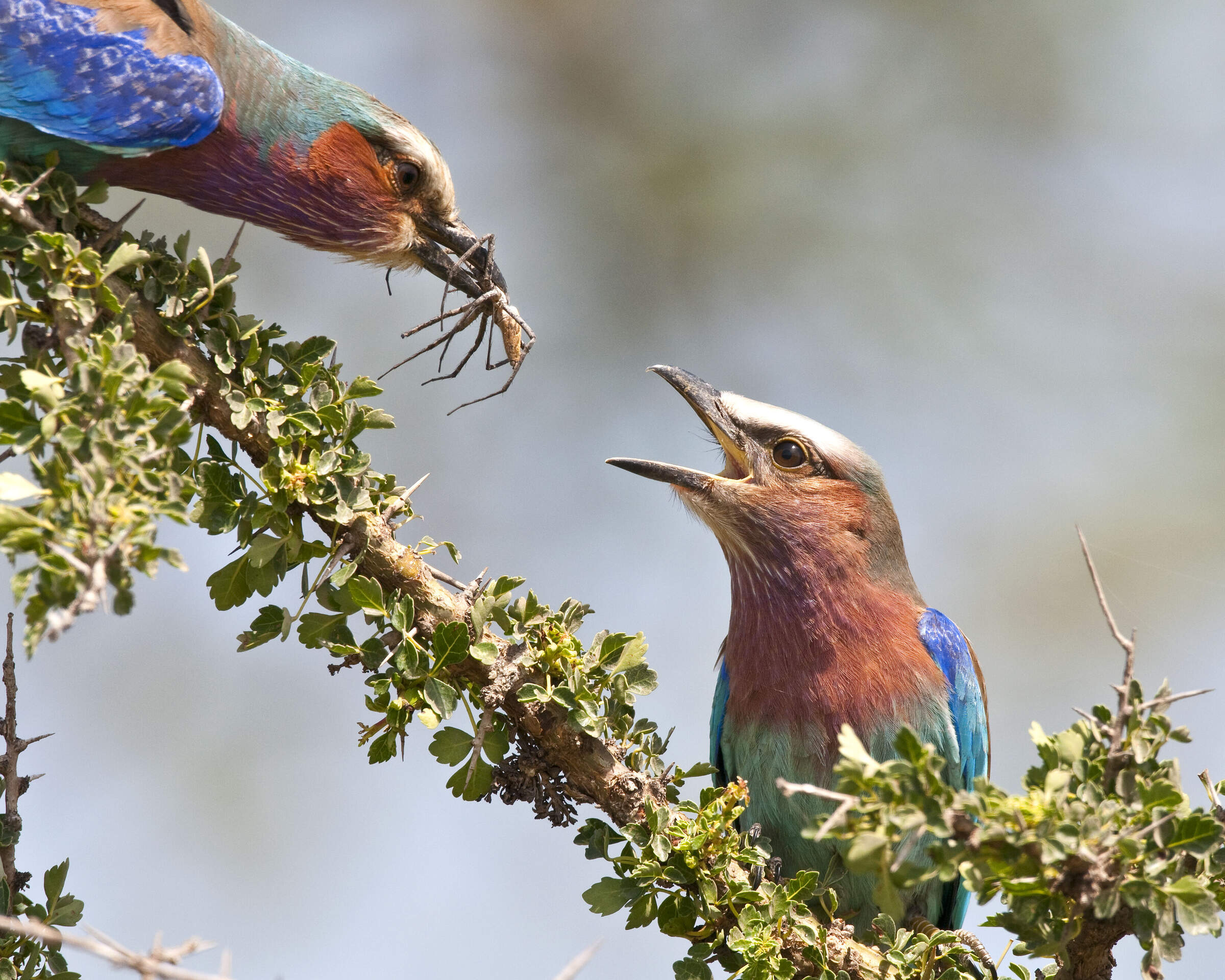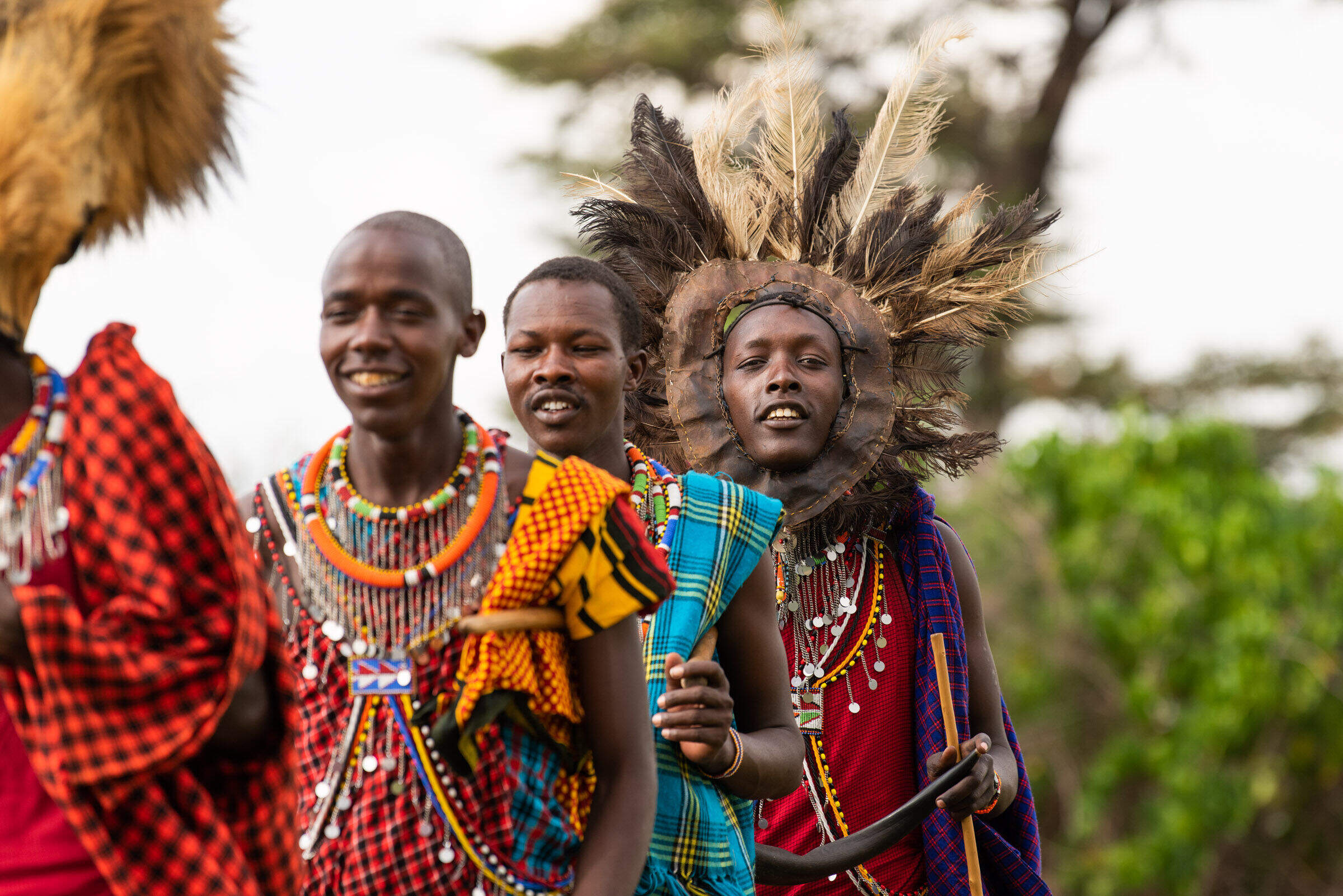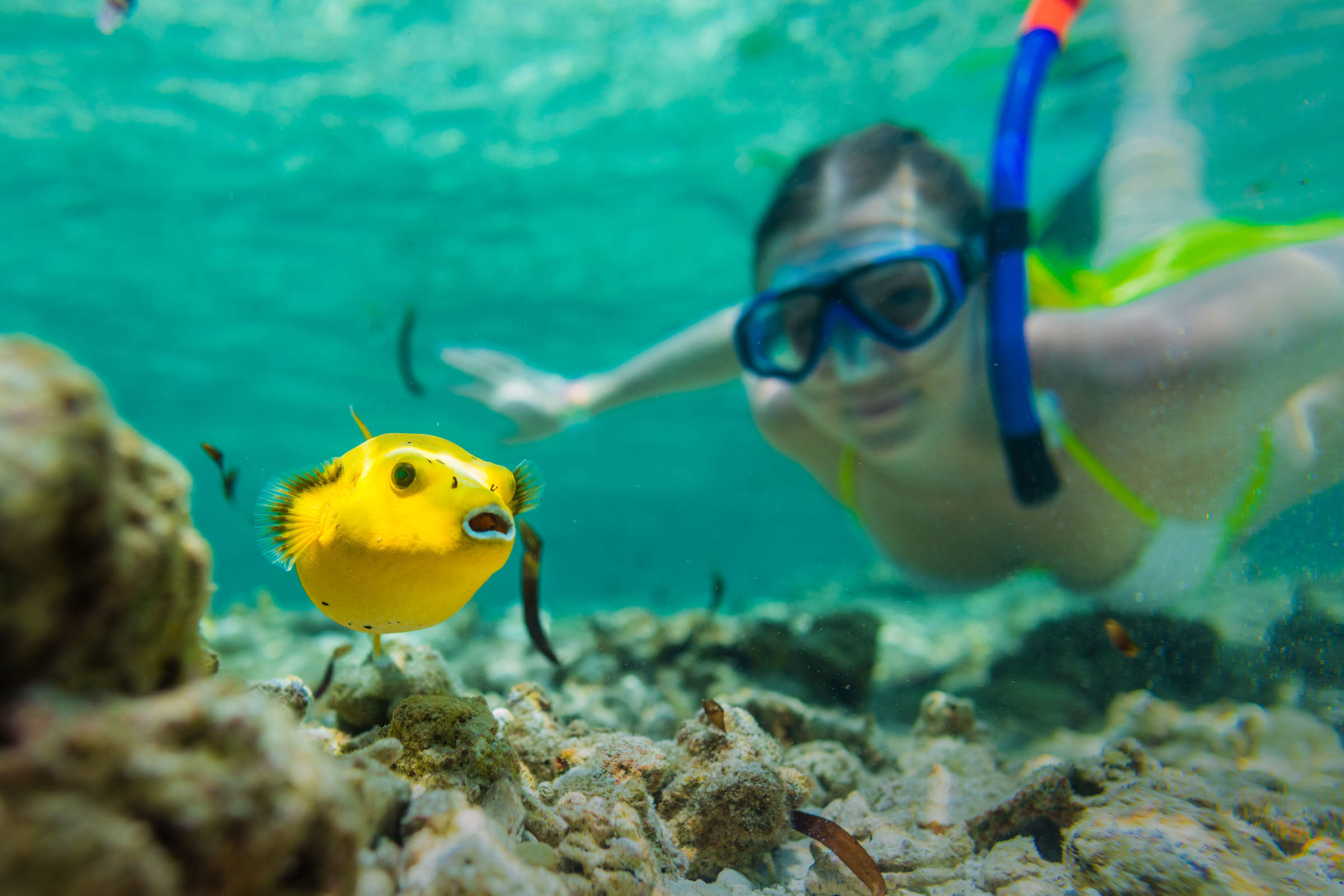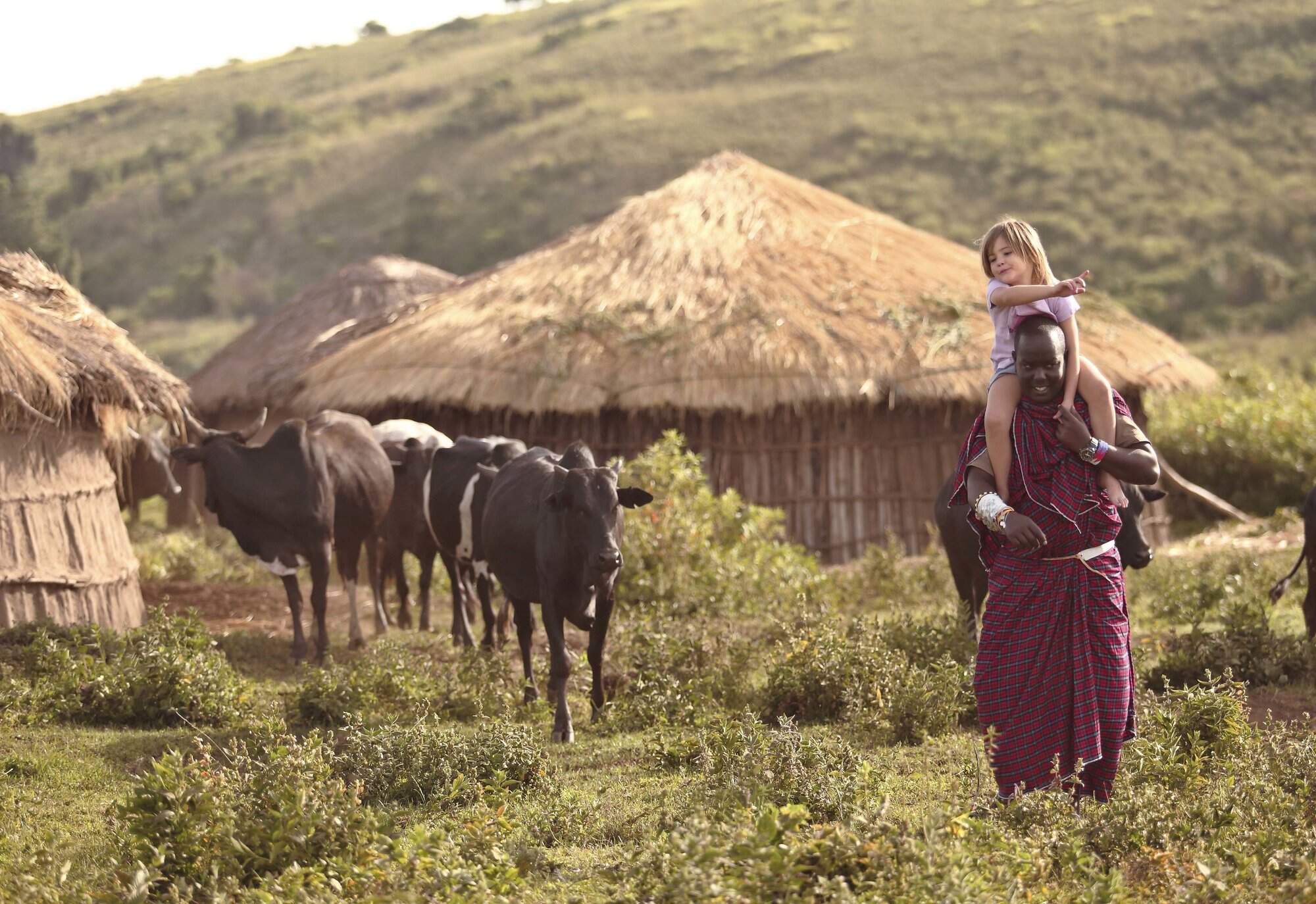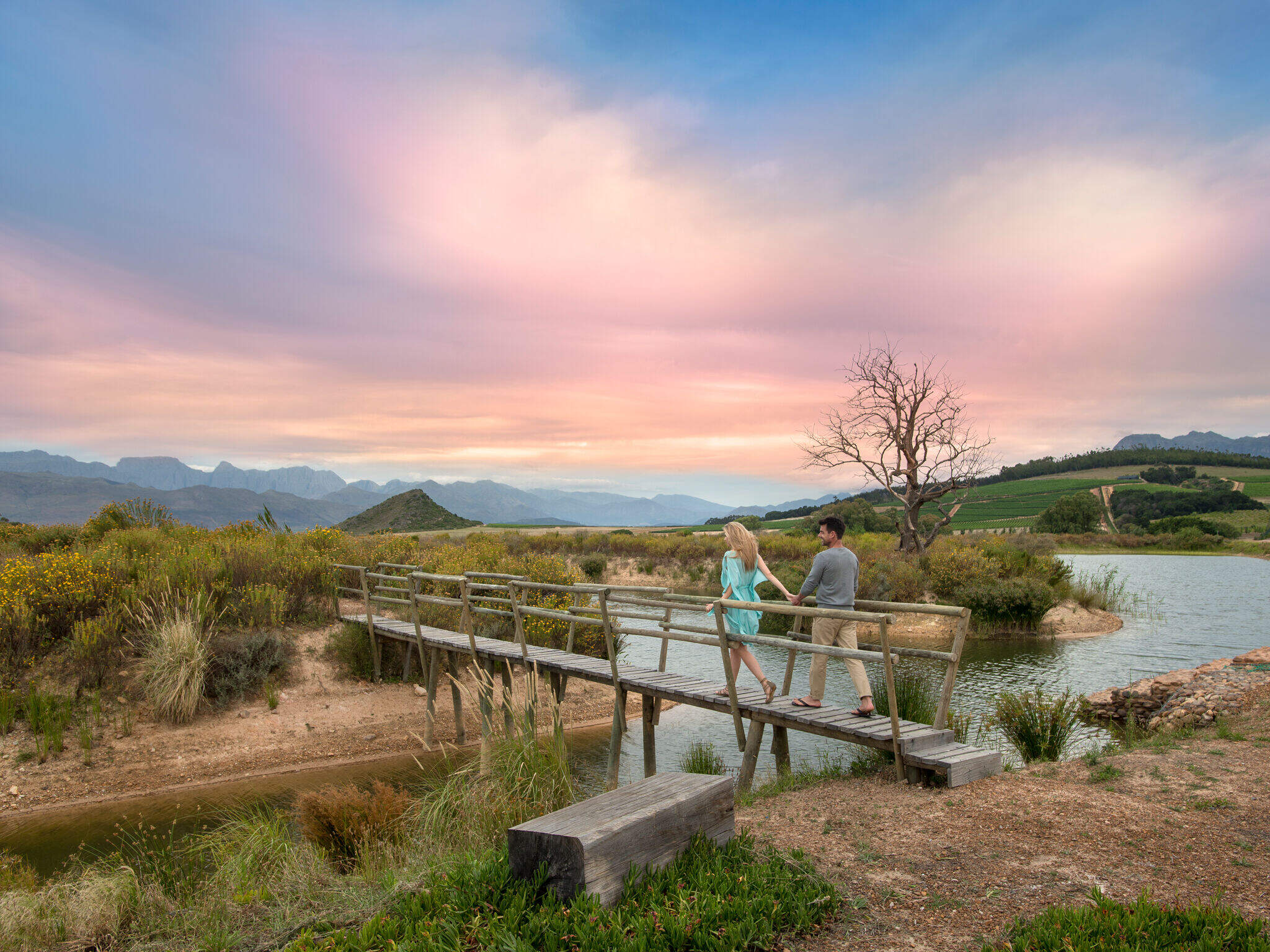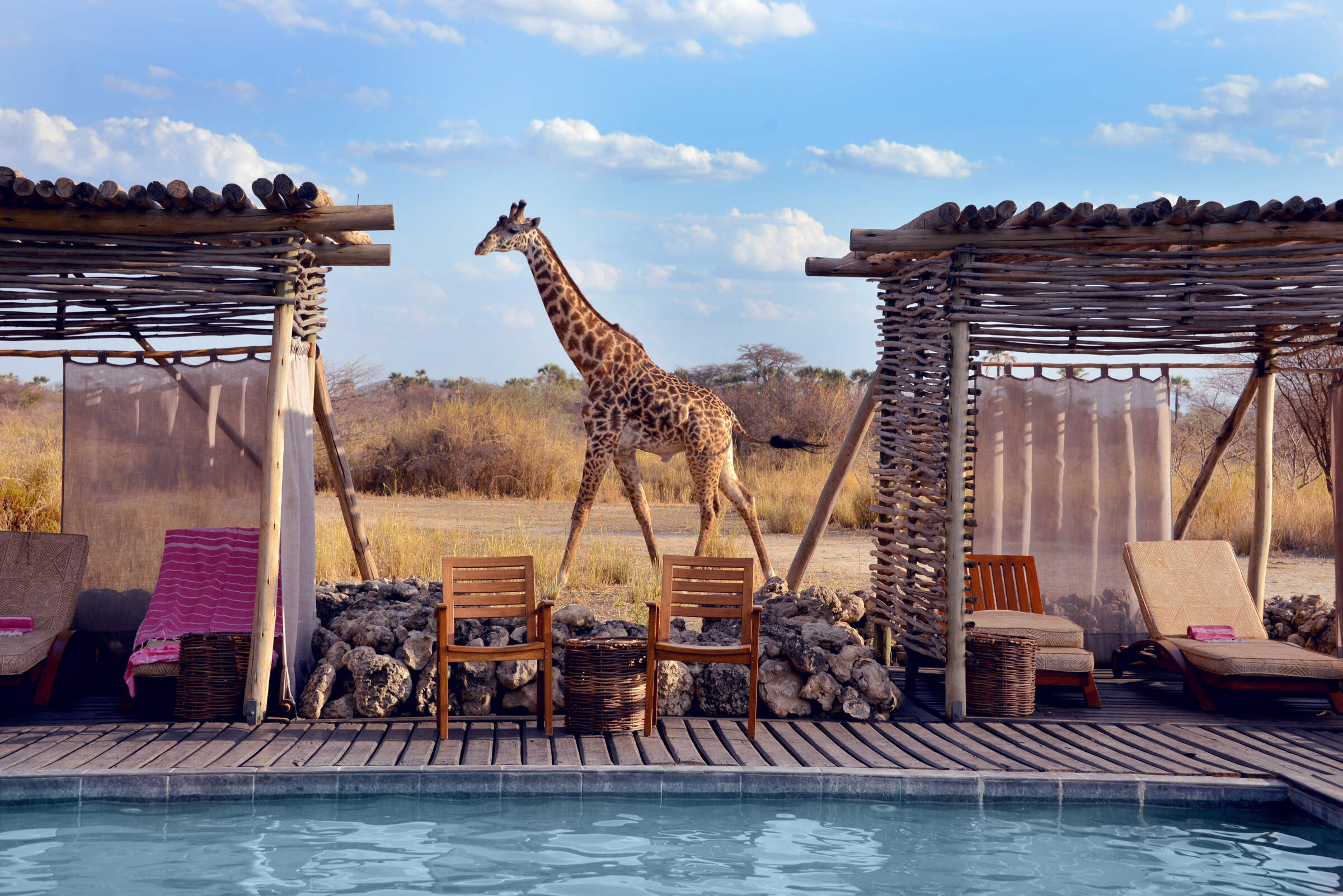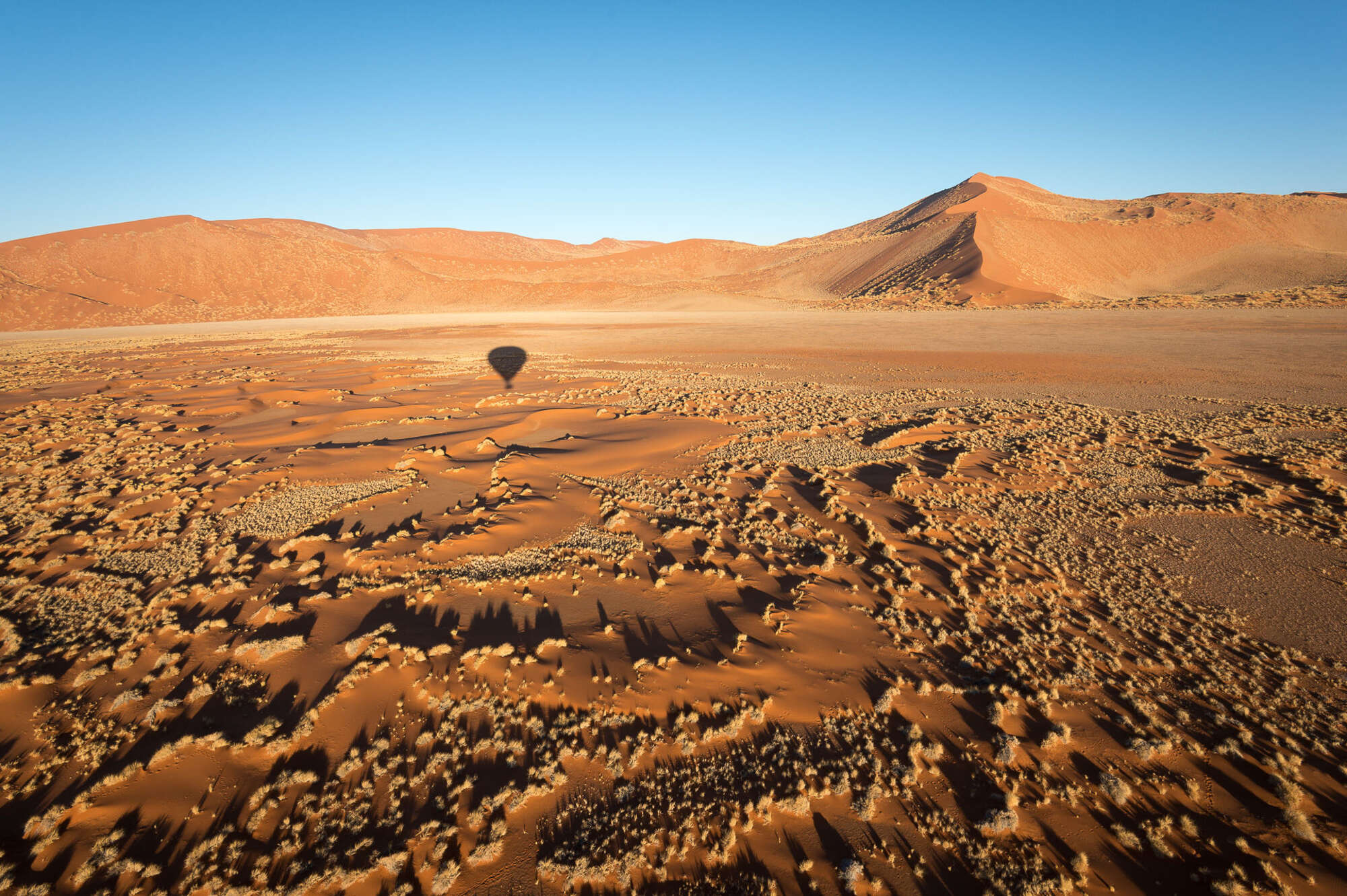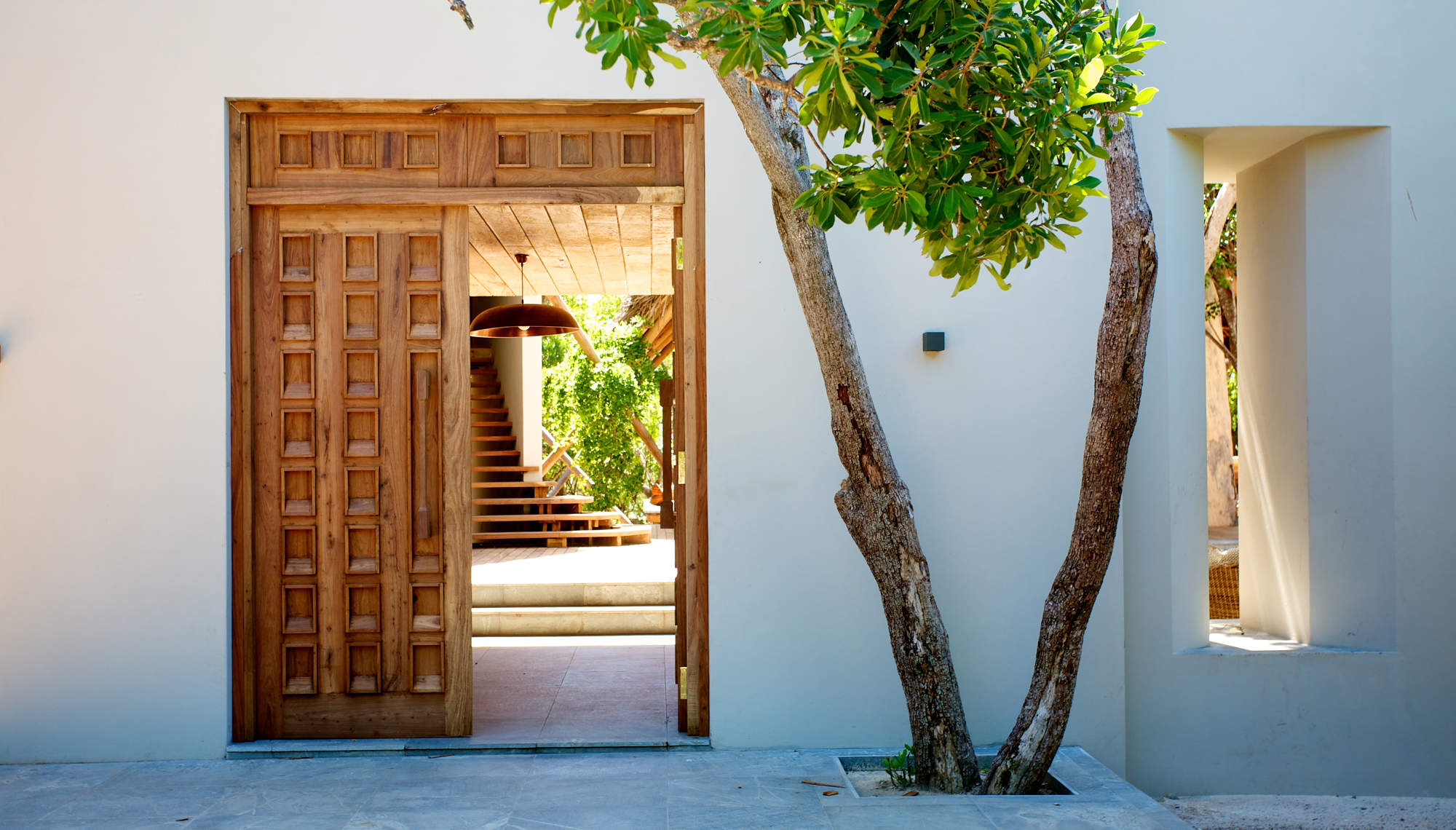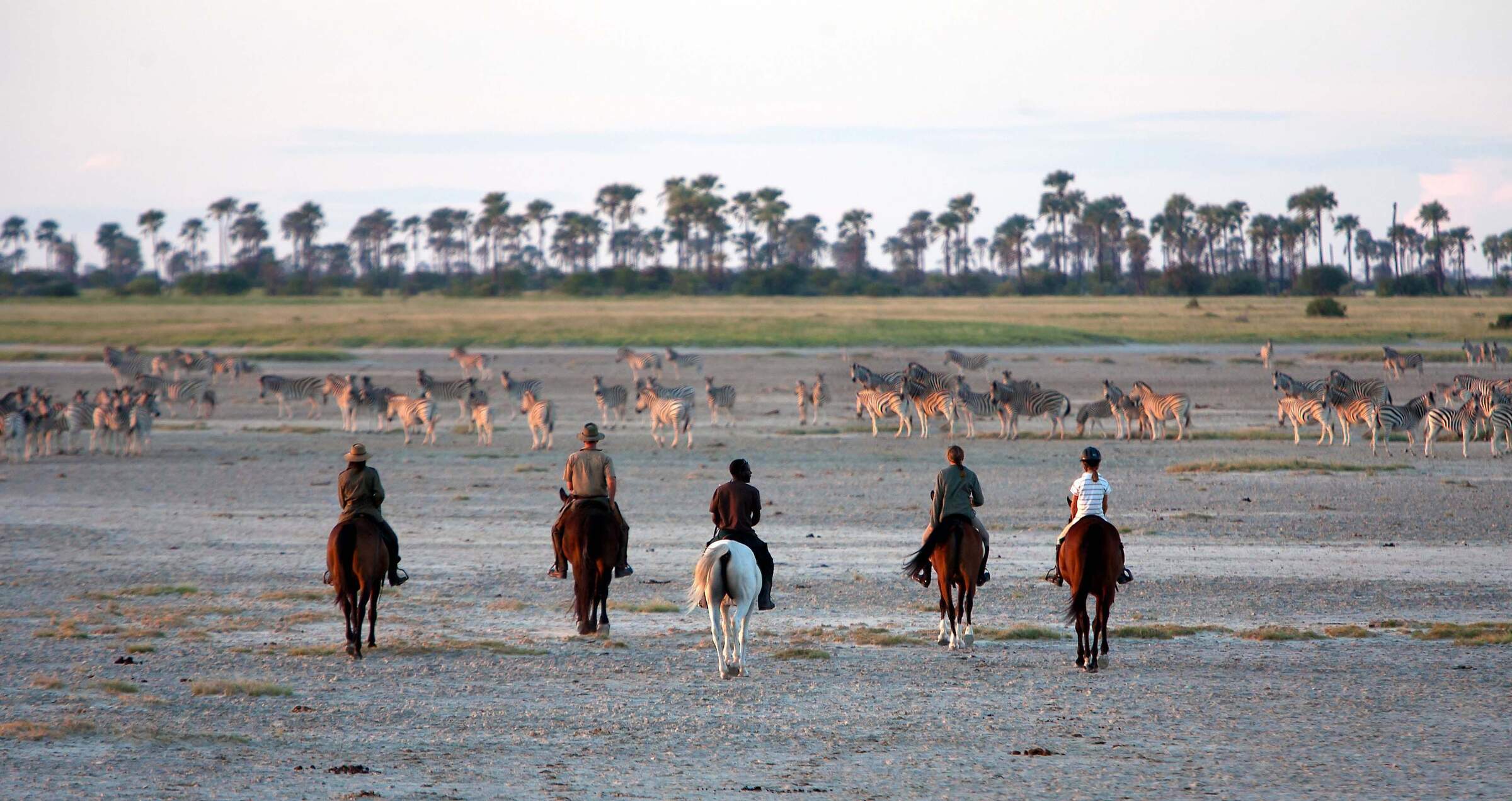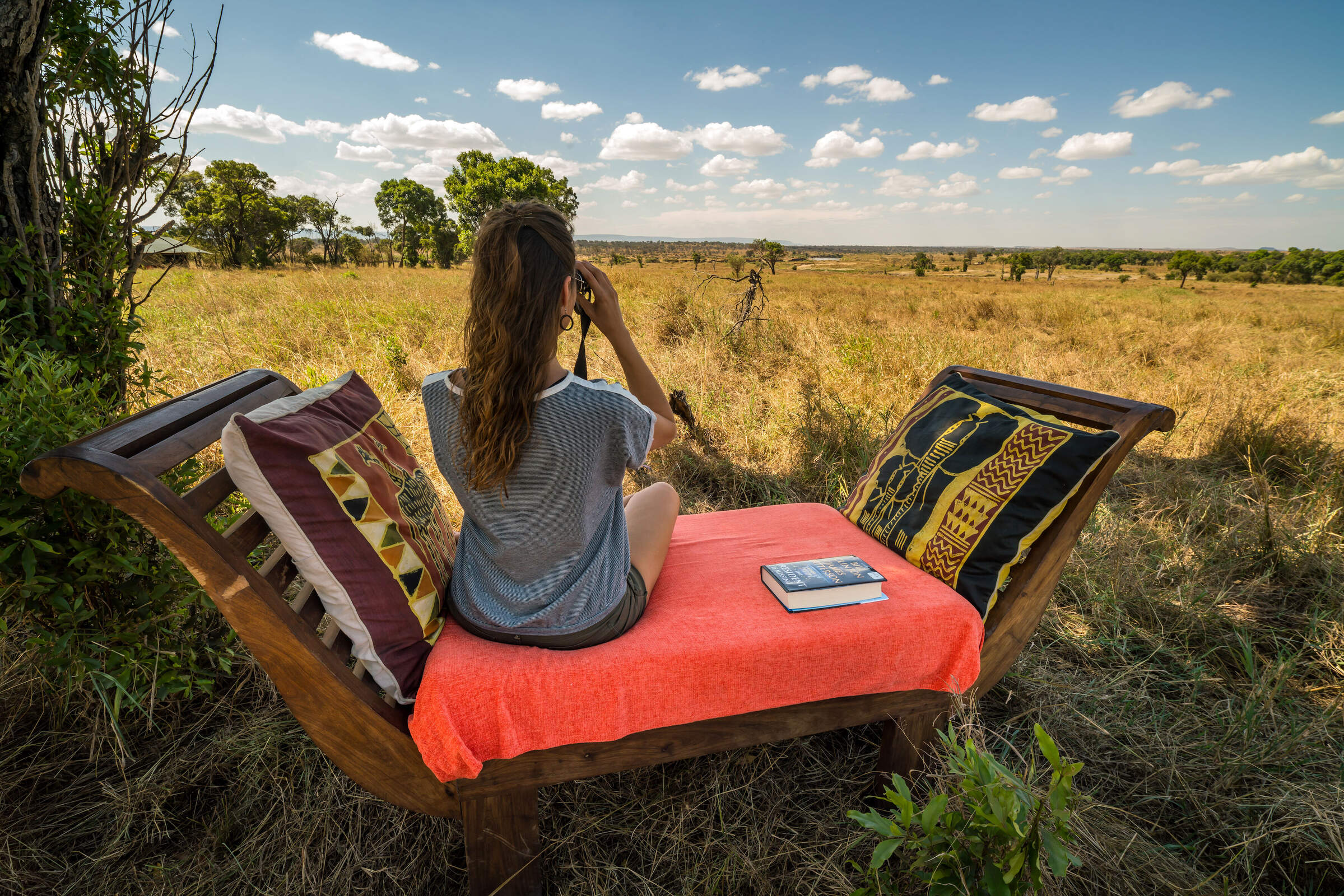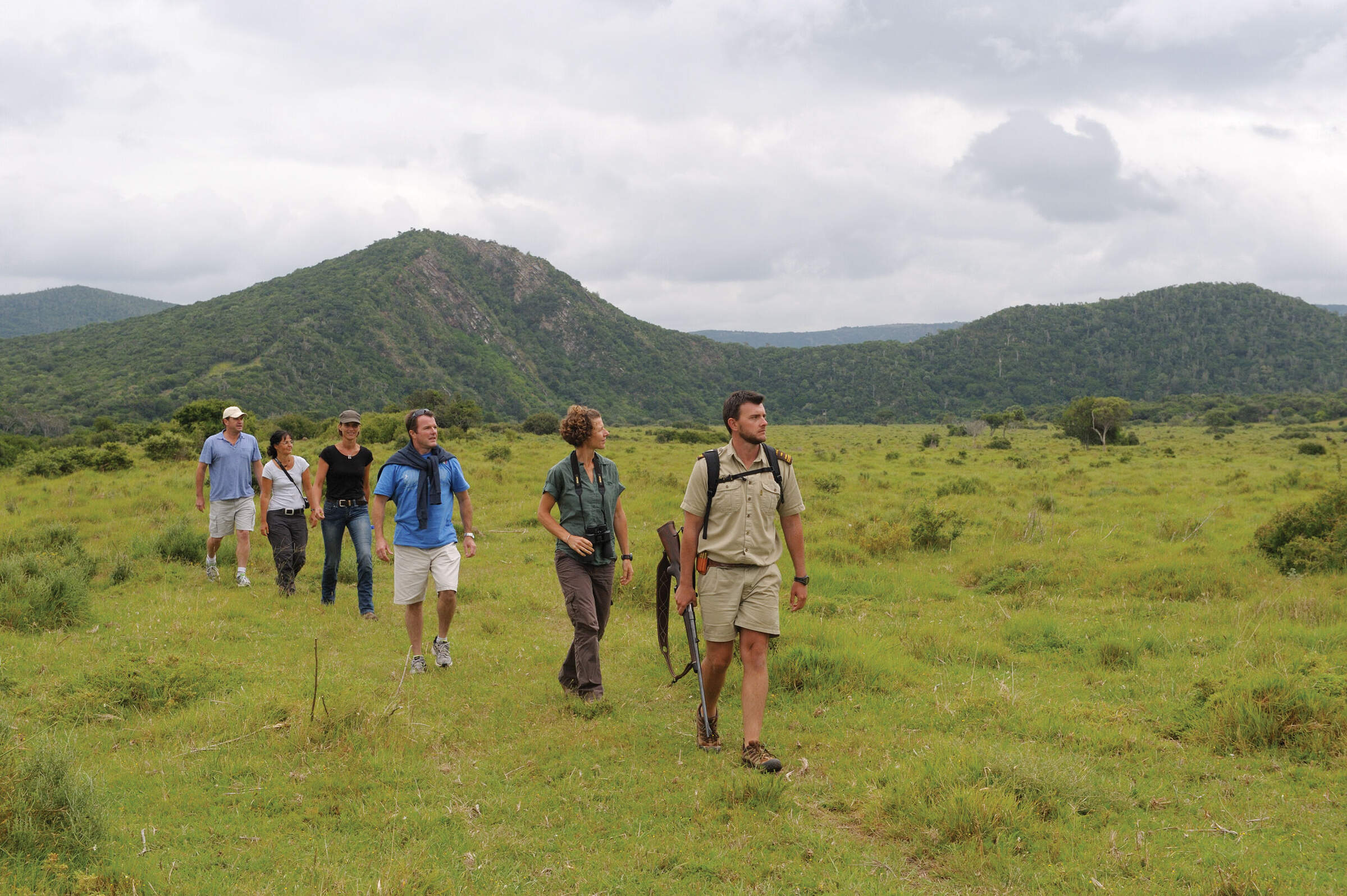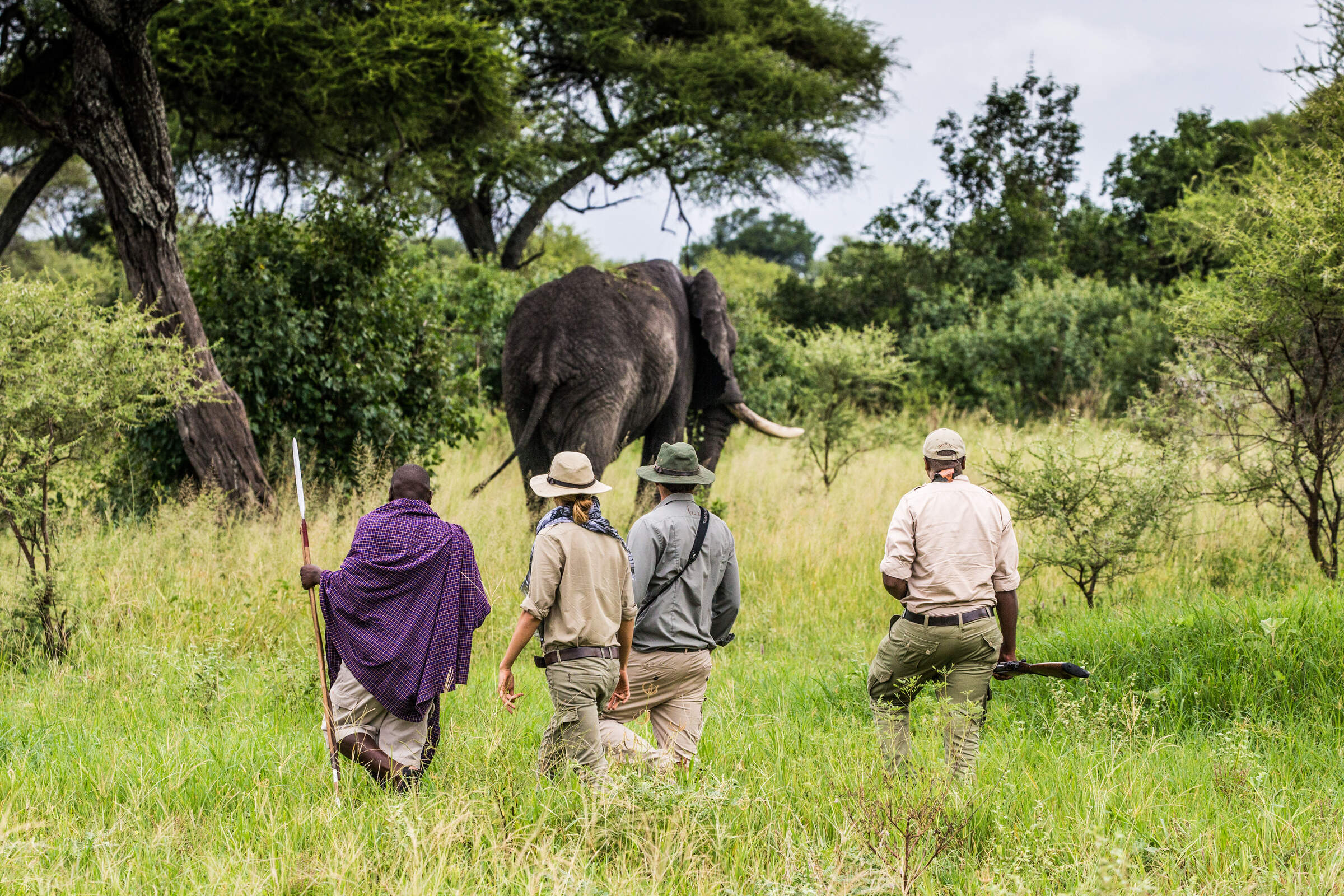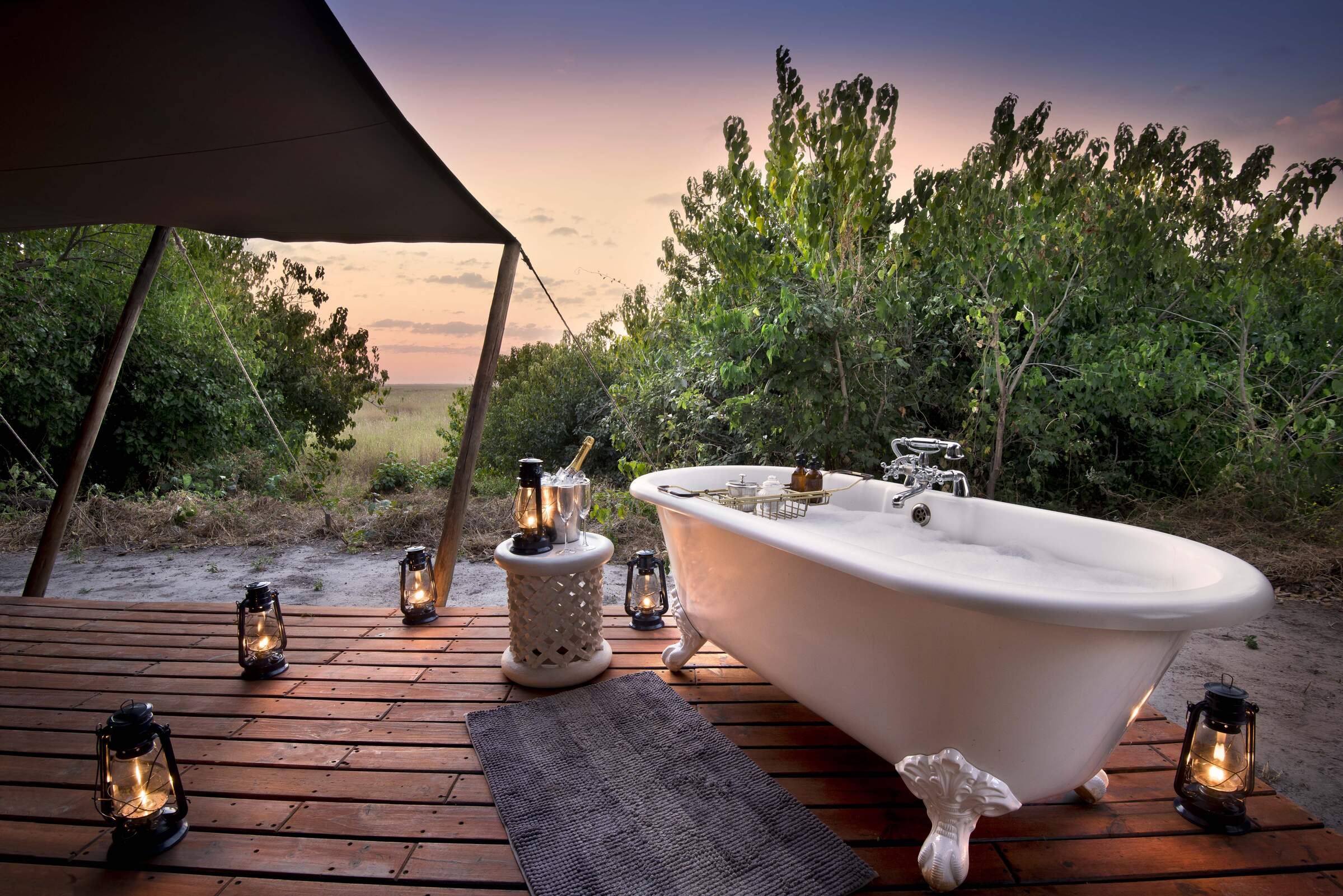 Other lodges in Ruaha National Park
Alternative places to stay in this same area.
---