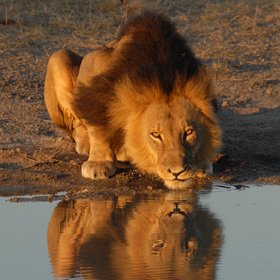 Expert Africa leads the field of specialist southern African operators.
Solo Travel in Africa
There is a variety of camps and lodges which is great for solo safari holidays in Africa. Our tailor-made trips can be designed for single travellers, couples or small groups. Some of our trips are amazing if you're travelling on your own; they work even better! But others aren't ideal and we wouldn't recommend them.

Many solo travellers love our safari camps and lodges, and often the smaller ones are best. They can be like visiting friends at their country house: you'll dine together with your hosts and fellow guests, whilst spending your days exploring the area and enjoying safari activities together. Walking in a small group is a particularly sociable activity. Eventually, you'll move camps – and so won't stay with the same people all the time. Thus you'll have the company of like-minded solo travellers at each camp, yet the advantage of moving on and meeting different characters during your trip.

Generally, we find that self-drive trips aren't ideal for most single travellers, simply as it's often better to have company in the car.

Some solo travellers like to join a group – and for trips in Namibia and Botswana we'd warmly recommend our Wild about Africa programme, and particularly their range of superb-value safaris for single travellers!
Solo Travel in
Tanzania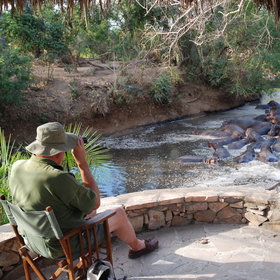 Experiencing Tanzania's wilderness and wildlife as a solo traveller can be easier than you think. A number of Tanzania's camps and lodges charge single travellers on holiday a very low single supplement or even waive it completely.
Ideas for solo travel in Tanzania
Solo Travel in
Zambia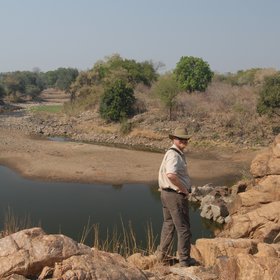 Zambia's a great place for a solo safari holiday! Guests at most Zambian safari camps will share activities, and dine together at meals, allowing you to enjoy your time with like-minded solo safari travellers who can share the incredible wildlife experiences with you.
Ideas for solo travel in Zambia
Solo Travel in
Zimbabwe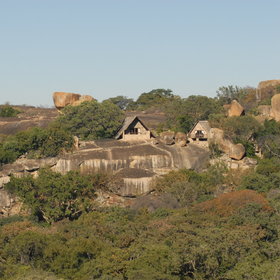 Ideas for solo travel in Zimbabwe