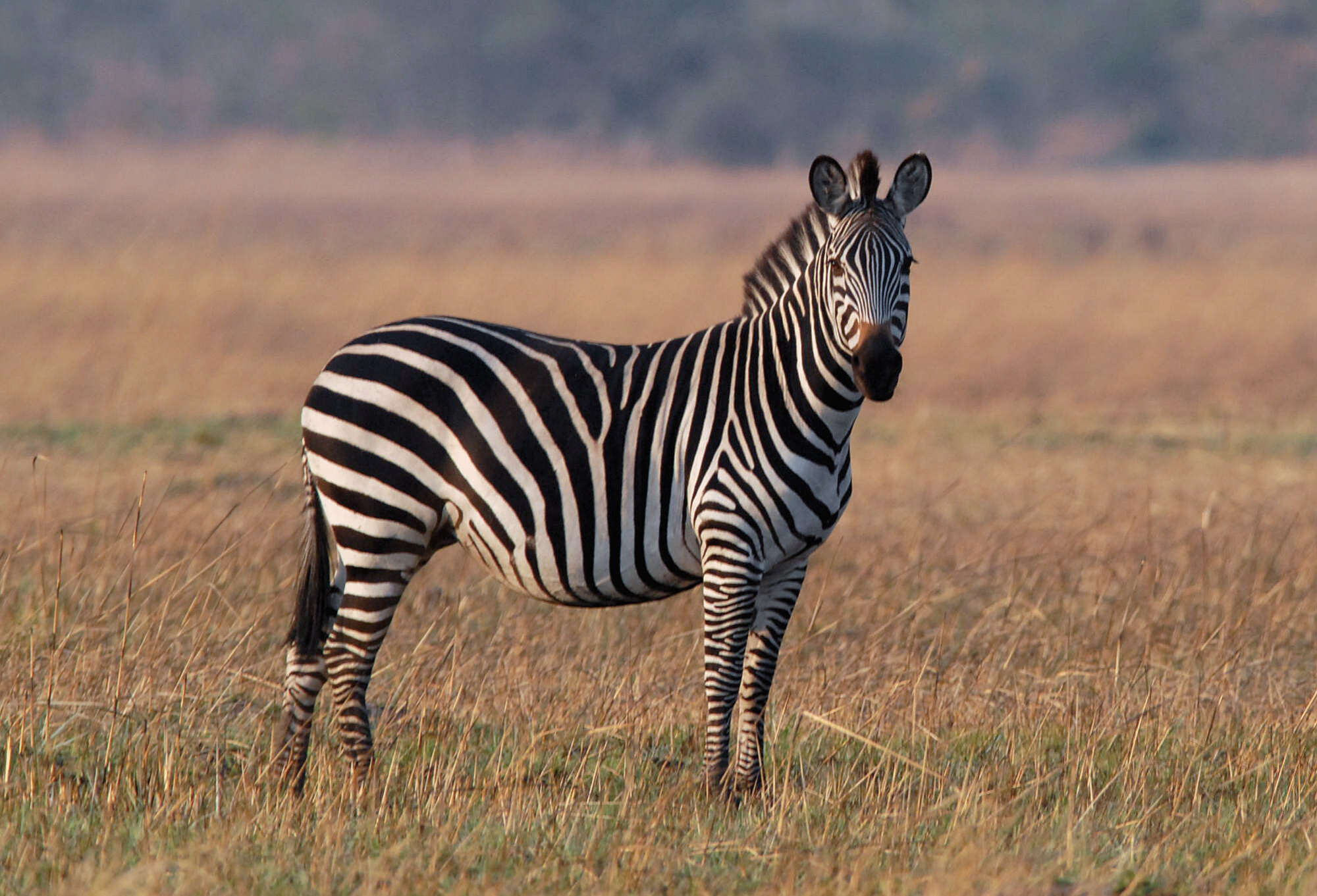 Crawshay's Zebra Safari
This trip starts in the South Luangwa where you will stay 5 nights between two camps. Nkwali and Tena Tena are located in two superb wildlife viewing areas. Both run by Robin Pope, they have been operating for many years and have built up a very good reputation for providing excellent safaris.

The South Luangwa harbours a very rich flora and fauna and is home to a few species found nowhere else in southern Africa, these include the Thornicroft's Giraffe, Cookson's Wildebeest and Crawshay's Zebra.

The Lower Zambezi National Park is a smaller, less visited park but still very much worth a visit. The Zambezi River is the life-blood of the park and this is where the majority of the wildlife congregates.

The camps here are all located along the river and are spaced wide apart, so you very rarely see other vehicles on a game drive. The sister camps of Chiawa and Old Mondoro are first class. The guiding at both camps is up there with the very best.

With canoeing and boat safaris available in the Lower Zambezi and day/night game drives and walking safaris offered in both parks this safari is perfect for the more adventurous safari-goer.

Zambia's climate is generally fine and dry from June to October.

Includes:
Starts/ends:
Prices:
US$8,173 - US$11,305 per person sharing
Stays at:
1 night
Nkwali
– South Luangwa National Park, Zambia
1 night
Nkwali
– South Luangwa National Park, Zambia
1 night
Nkwali
– South Luangwa National Park, Zambia
1 night
Tena Tena
– South Luangwa National Park, Zambia
1 night
Tena Tena
– South Luangwa National Park, Zambia
1 night
Chiawa Camp
– Lower Zambezi National Park, Zambia
1 night
Chiawa Camp
– Lower Zambezi National Park, Zambia
1 night
Chiawa Camp
– Lower Zambezi National Park, Zambia
1 night
Old Mondoro Bushcamp
– Lower Zambezi National Park, Zambia
1 night
Old Mondoro Bushcamp
– Lower Zambezi National Park, Zambia
Reviews
Recently reviewed trips visiting some of these places include: