Overview: Kawaza Village Visit
Although set up and operated in part by the long established Robin Pope Safaris, this tourism project is mostly run by the local community, where they are willing to show guests what life is like living in a traditional African village.

On arrival at Kawaza Village you are met by the village guide and the manager of the tourism project. He will then introduce you to some of the villagers and ask if there's any activities you are interested in, or any particular aspects of village life you would like to explore.

Activities during your excursion normally include a visit to the local school, run by seven teachers with ten classrooms and over 1,000 students. If you are visiting during term time you will often be welcomed to join an assembly, or one of the days classes.

The school visit is normally followed by a visit to the local clinic as well as to a local healer who can explain some of the various medicinal uses of herbs and traditional healing methods.

You're also invited to take part in everyday village activities such as brewing local beer, grinding maize, drawing water at the well and picking maize in the fields. Throughout you will have a chance to talk to the villagers, and you will often have a crowd of friendly children trailing after you.

Kawaza Village is located between the main entrance of the South Luangwa National Park and Mfuwe Airport, where you will most likely fly into from Lusaka. Logistically it's therefore easiest to arrange a visit to Kawaza Village at the start or end of a stay in the South Luangwa National Park. If you are staying in one of the camps near the main entrance to the park though then a visit can easily be arranged at any time during your stay.

Please note: Expert Africa only books excursions as a part of a full, Expert Africa itinerary.
Start location

Mfuwe Airport or nearby safari camp

End location

Back at Mfuwe Airport or your nearby safari camp

Meals included

No meals are included

Duration

Two to three hours

Maximum group size

Normally no more than six people
Photo gallery
What to look forward to.
---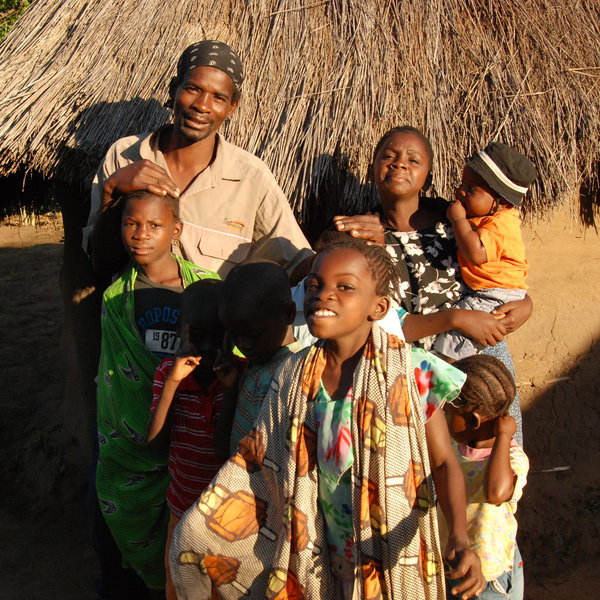 Kawaza Village Visit reviews
72 independent first-hand comments from our travellers.
---
Ideas for holidays which can include Kawaza Village Visit
Add this experience to these trip ideas or contact us to start planning your own tailor-made safari to Zambia.
---
Other excursions in Zambia
Inspiration and great ideas for other experiences in Zambia to include in your safari.
---
Zambia fact file
Useful information to help you prepare for your trip in Zambia
---