Overview: Fishing on the Zambezi River
Setting out from Livingstone by boat with your fishing guide, you'll find some of the calmer sections and swirling eddies of the Zambezi River before casting your line. There are over 75 species that make this section of the river their home, but the prized species is the predatory tiger fish, a lean and powerful species with alarming teeth and striped black and silver scales, capable of reaching weights of up to 15kg. This ferocious fish puts up a strong fight, but is incredibly satisfying to land in your boat.

Other species that are often caught are yellow bream and vundu, a species of catfish that can reach over 40kg.

Spinning with artificial lures is the most common method used on these trips, and is the most efficient method for catching tigers and bream, although bottom fishing and drift bait methods are sometimes used.

While reeling in a fish calls for your full attention, during calmer moments it's worth keeping an eye on the river banks. The Zambezi and Mosi-oa-Tunya National Parks flank some of the best fishing areas, so as well as the hippos and crocodiles that live in the river, you can often see herds of elephants, and even lions coming down to the river to drink.

Availability: Fishing trips are available year round, but the best fishing is found in the dry season between May and November as the water levels start to recede. Tiger fishing in particular is best from August to November.

Please note: Expert Africa only books excursions as a part of a full, Expert Africa itinerary.
Start location

Any of Expert Africa's hotels or lodges in the vicinity of Livingstone

End location

Back at your hotel

Meals included

Snacks & drinks on half day trip - Lunch & drinks on full day trip

Duration

Three hours or Seven hours

Maximum group size

Six people
Photo gallery
What to look forward to.
---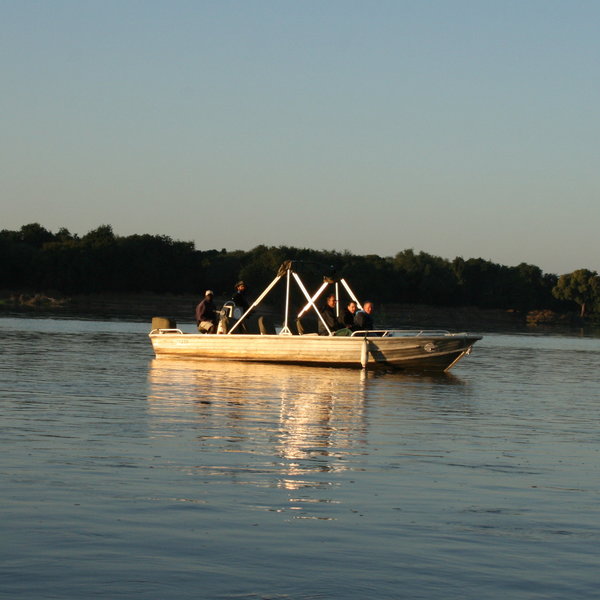 Fishing on the Zambezi River reviews
74 independent first-hand comments from our travellers.
---
Ideas for holidays which can include Fishing on the Zambezi River
Add this experience to these trip ideas or contact us to start planning your own tailor-made safari to Zambia.
---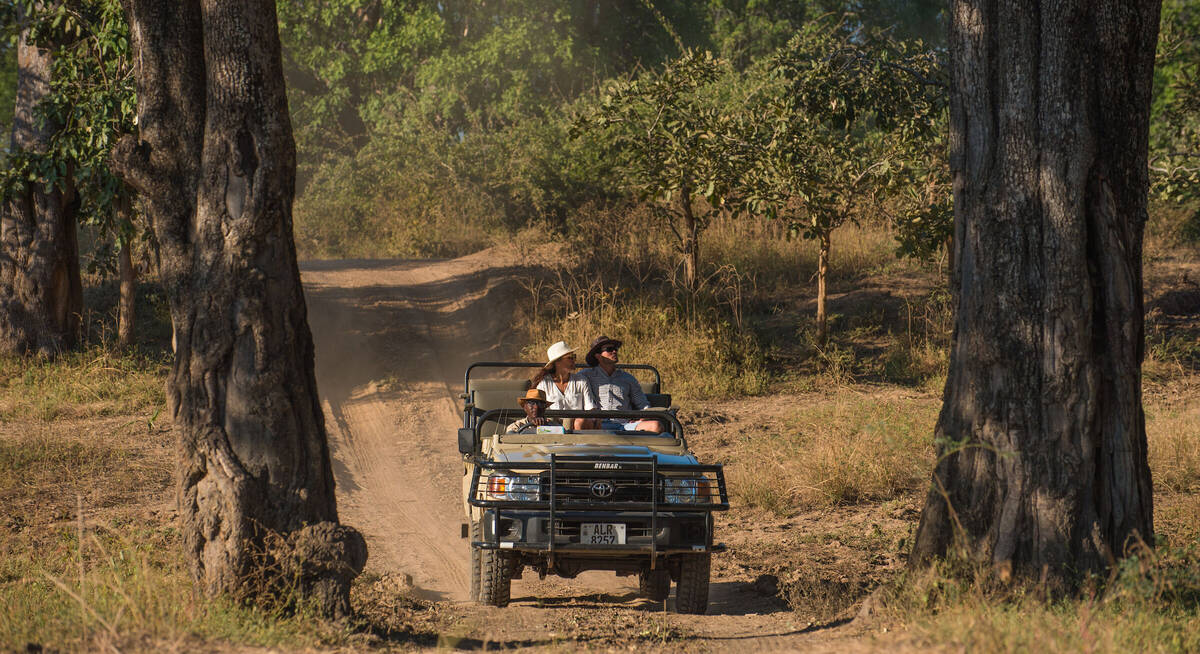 Hippo Safari
9 days • 4 locations
LUSAKA AIRPORT TO LIVINGSTONE AIRPORT
Combining excellent game with aspects of remoter safari in South Luangwa, as well as the cultural delights of Livingstone, this trip also makes use of long-stay discounts, making it an excellent-value and well-rounded adventure.
US$7,480 - US$8,820 per person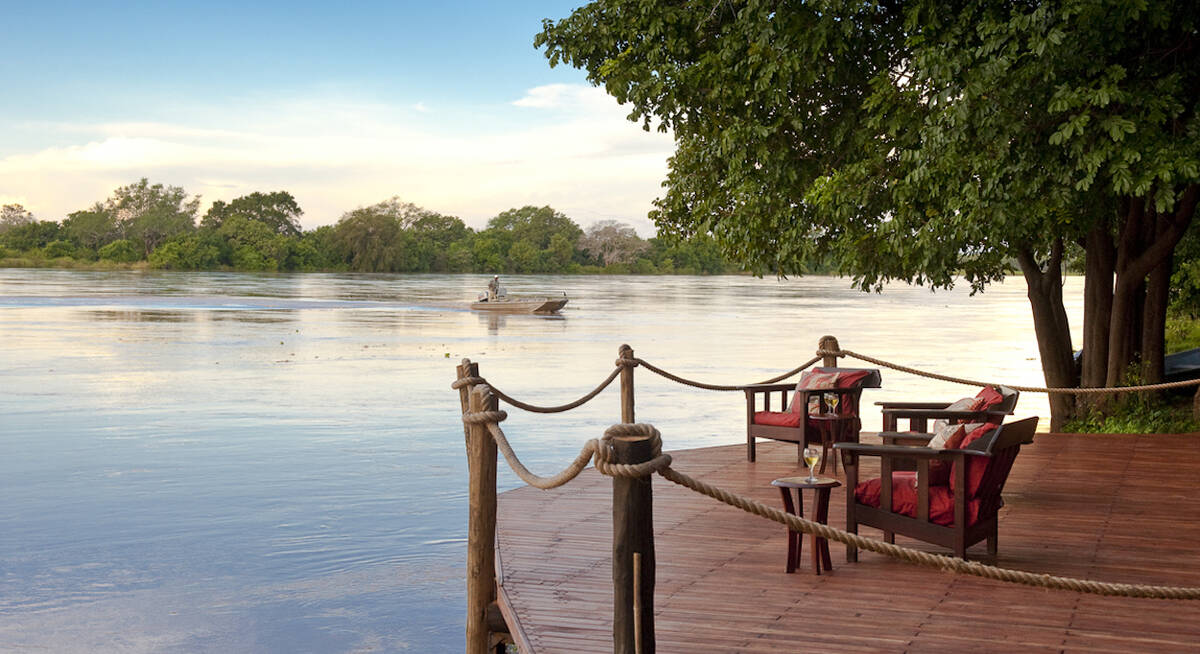 Hyena Safari
11 days • 4 locations
VICTORIA FALLS AIRPORT TO LILONGWE AIRPORT
Mix relaxation and adventure on a safari combining the South Luangwa with Victoria Falls and the beaches of Lake Malawi. These three locations are among the most iconic in southern Africa.
US$7,680 - US$10,320 per person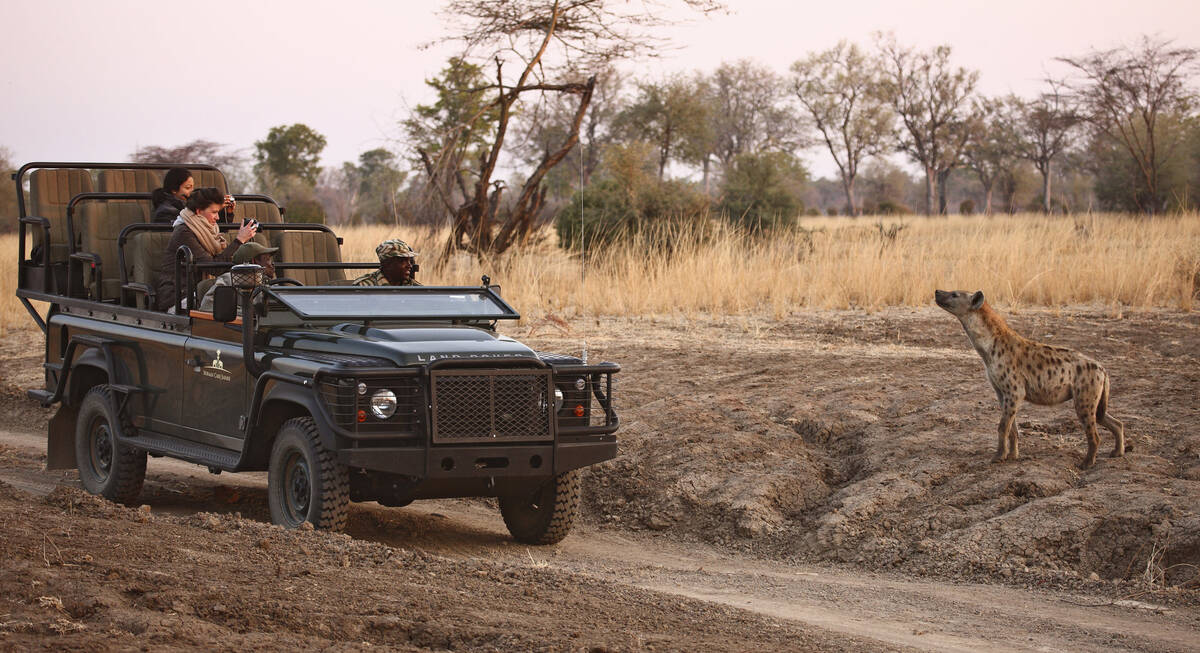 Puku Safari
11 days • 3 locations
LUSAKA AIRPORT TO LIVINGSTONE AIRPORT
Discover South Luangwa's prolific wildlife before exploring the wildly remote pans of Liuwa Plain National Park and relaxing in one of the Livingstone area's most romantic and exclusive hideaways. A safari of luxury, style and impressive diversity.
US$13,200 - US$18,440 per person

Other excursions in Zambia
Inspiration and great ideas for other experiences in Zambia to include in your safari.
---
Zambia fact file
Useful information to help you prepare for your trip in Zambia
---