Scrub Hare Safari: Summary
Scrub Hare Safari in a nutshell
The Scrub Hare Safari encapsulates the best of what makes South Luangwa National Park special – an owner-run operation where guests are welcomed as friends, memorable wildlife experiences and exhilarating walking safaris.
Camps and lodges run by on-site owners who have spent their lifetime in the bush and have a passion for their surroundings, wildlife and community are as rare as hen's teeth, and Tafika Camp is one of the best. John and Carol Coppinger are dedicated to the home where they brought up their children. Many of their highly experienced guiding team have been at the camp almost as long, testament to the excellence of Tafika's operation.
This safari combines nights at this great camp, where the mix of activities on offer including game drives, walks, mountain biking and community visits, with time at two small bushcamps, Chikoko Tree and Big Lagoon Camp. Both are Tafika's satellite camps, focusing on walking safaris in areas of the park devoid of roads. These aren't the morning nature walks offered by many safari camps, but a fascinating exploration of nature's best classroom in the company of an expert guide. Sidle past a sleeping elephant, watch and wait by a hyena den, surprise a leopard from her kill, circumnavigate a vast buffalo herd – these are all experiences we've enjoyed on walks here and we highly recommend you try it too!
At a glance
Starts:
Lusaka International Airport
3 nights
Tafika

-

South Luangwa National Park,

Zambia

Full Board
2 nights
Chikoko Tree Camp

-

South Luangwa National Park,

Zambia

Full Board
2 nights
Big Lagoon Camp

-

South Luangwa National Park,

Zambia

Full Board
Ends:
Lusaka International Airport
Tafika
Days 1-4
Home to the Coppinger family, Tafika is a small and outwardly rustic camp on the banks of the Luangwa River. Its location, on the northern side of the beautiful Nsefu Sector within in Zambia's South Luangwa National Park, makes Tafika – along with its two satellite bushcamps on the other side of the river – the most northerly of South Luangwa's safari camps. This allows most activities to be carried out in quiet areas of the park, where you'll invariably have wildlife sightings to yourself
View full itinerary
Chikoko Tree Camp
Days 4-6
Chikoko Tree Camp is an exceptionally small, intimate and rustic bushcamp that overlooks the seasonal Chikoko River – a scenic, winding channel lined by shady ebony trees. It is set in a remote area of Zambia's South Luangwa National Park that is exclusive to walking safaris; there are no vehicles here to break the silence, and other visitors are rare.
View full itinerary
Big Lagoon Camp
Days 6-8
Big Lagoon Camp, which replaces Crocodile Bushcamp a kilometer away, is one half of a pair of bushcamps, known as Chikoko Trails. Together they form the base camps for one of Zambia's best walking safari experiences. With just three rooms, expertly made of reed and thatch, and overlooking a permanent lagoon that attracts wildlife year-round, Big Lagoon offers a tranquil base from which to explore this walking-only area of South Luangwa park.
View full itinerary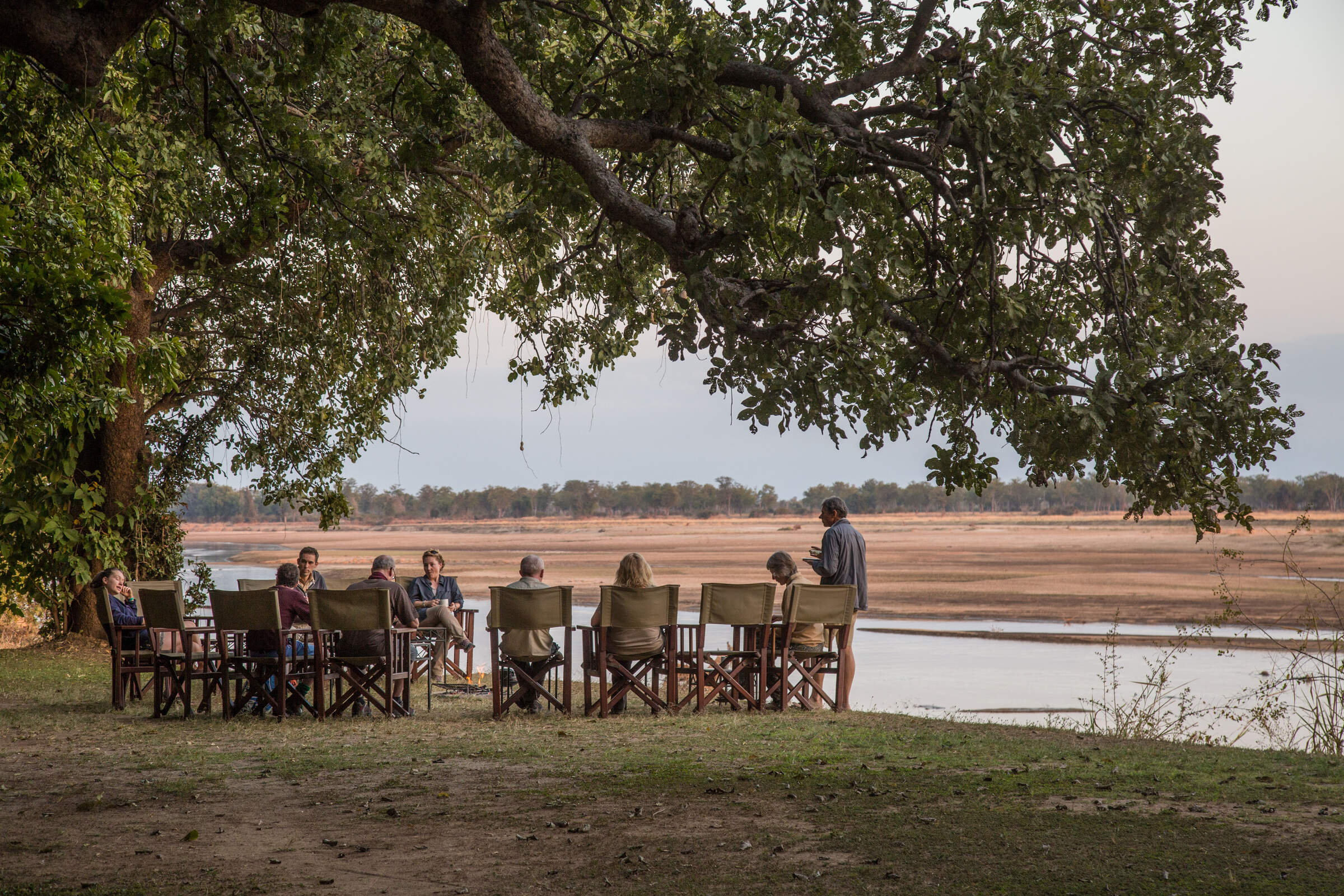 Tafika
South Luangwa National Park, Zambia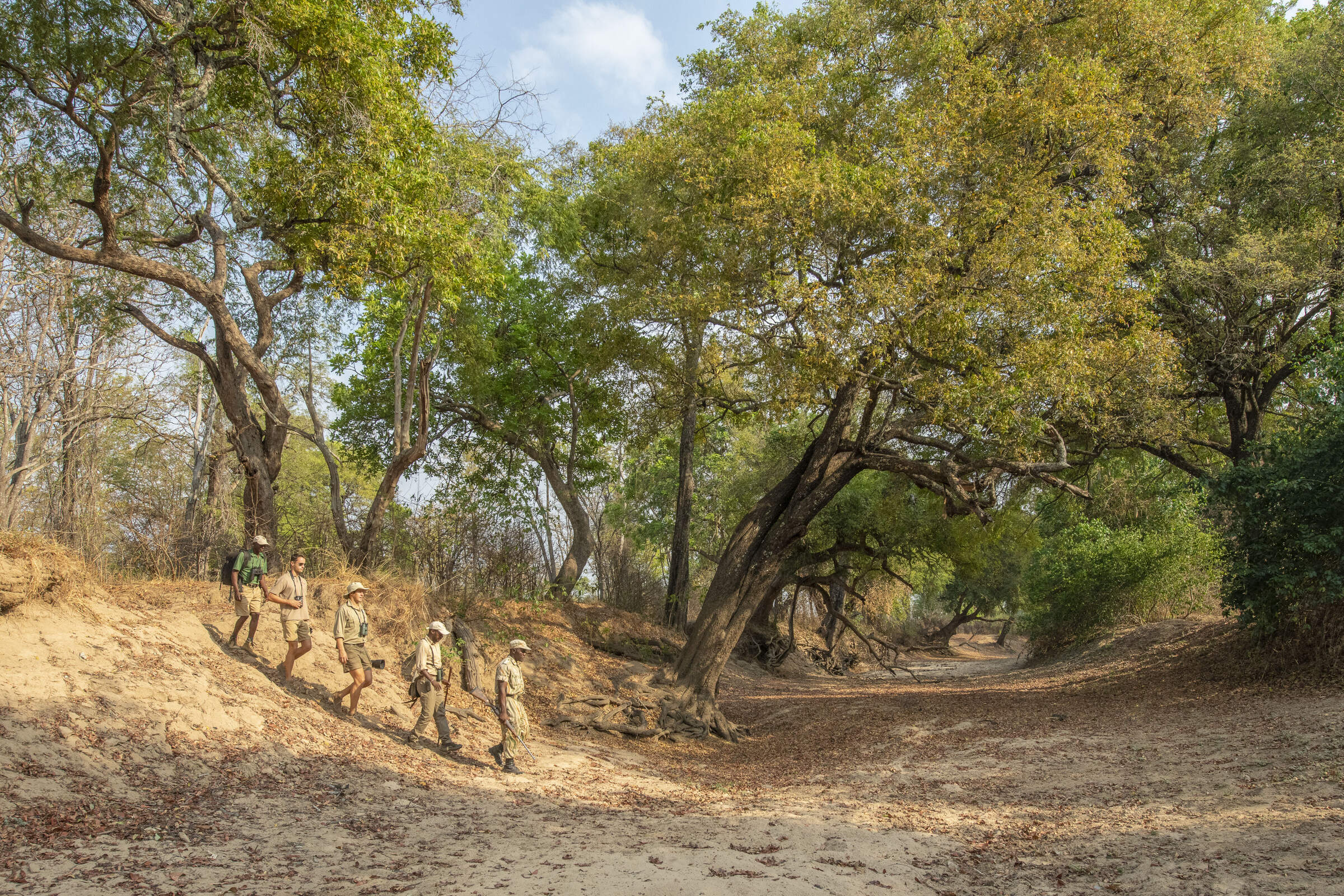 Chikoko Tree Camp
South Luangwa National Park, Zambia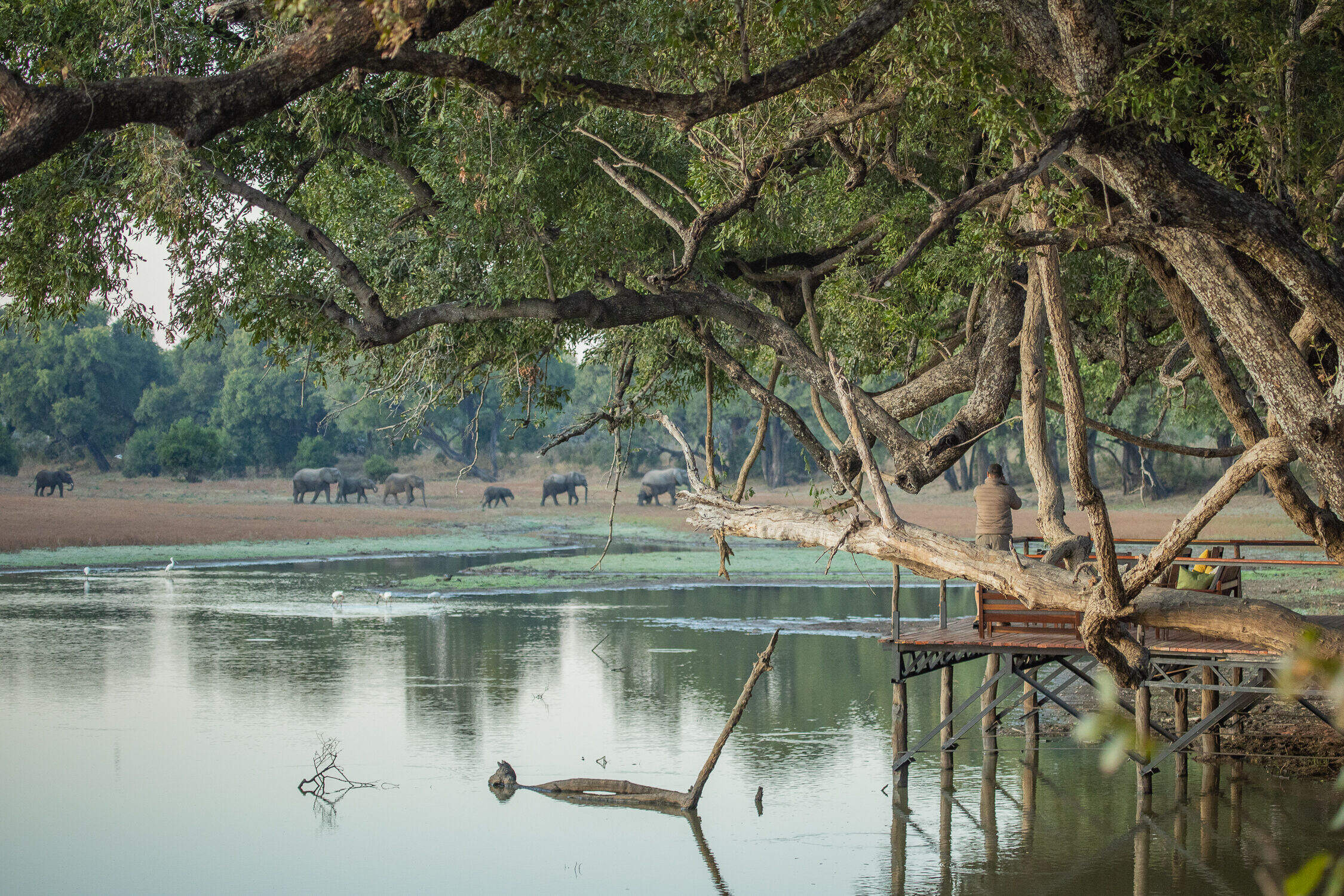 Big Lagoon Camp
South Luangwa National Park, Zambia

Highlights
Our thoughts on five of the top experiences of this Scrub Hare Safari.
Walking in the wilderness with an expert guide
A variety of activities and environments
A very warm welcome at truly excellent camps
Mountain biking to a nearby village
Wildlife viewing with few to no other humans around
Activities
Some activities which can be included in the Scrub Hare Safari: talk to us about those which interest you.
4WD Safari

Birdwatching

Cultural excursion

Guided walking safari

Mountain biking

Night drive

Key species to see on the Scrub Hare Safari
Based on our travellers' observations, we've estimated the likelihood of seeing these species during the Scrub Hare Safari. Click on the animals and our wildlife surveys page for more info.
---















Side-trips whilst on this safari
We may be able to build in some of these optional excursions from the Scrub Hare Safari. Talk to us: they're usually best arranged when you book.
---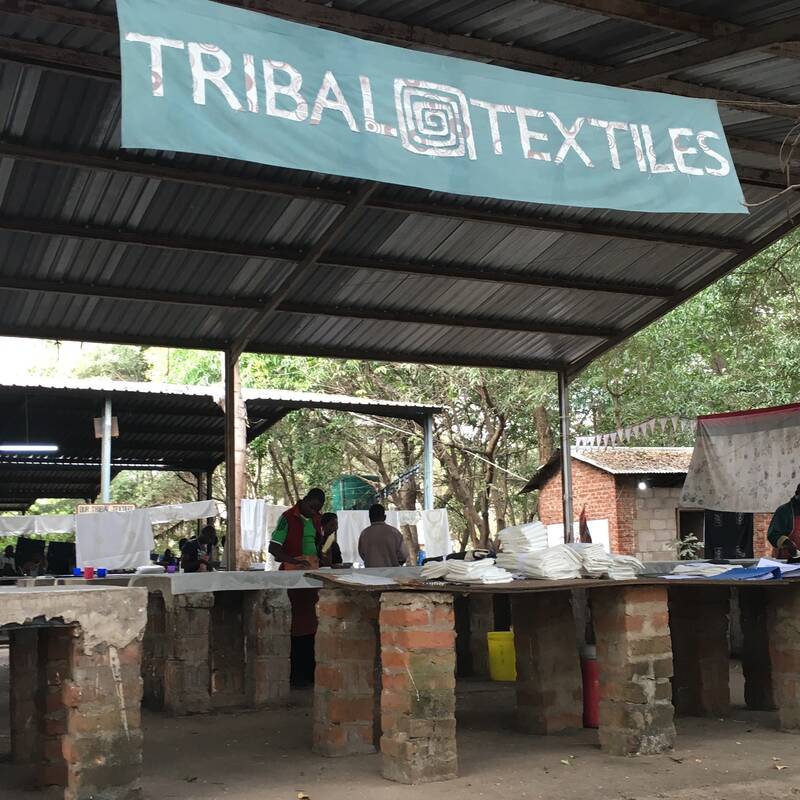 Tribal Textiles Tour
One - two hours
Visit the Tribal Textiles workshop, where hand-painted textiles are produced by more than a hundred local people. The workshop is close to Mfuwe Airport, so is ideally placed for a stop en route to/from the South Luangwa. With products ranging from cushion covers to bags and T-shirts, it's a great place for souvenir shopping while at the same time supporting the local community.
More about Tribal Textiles Tour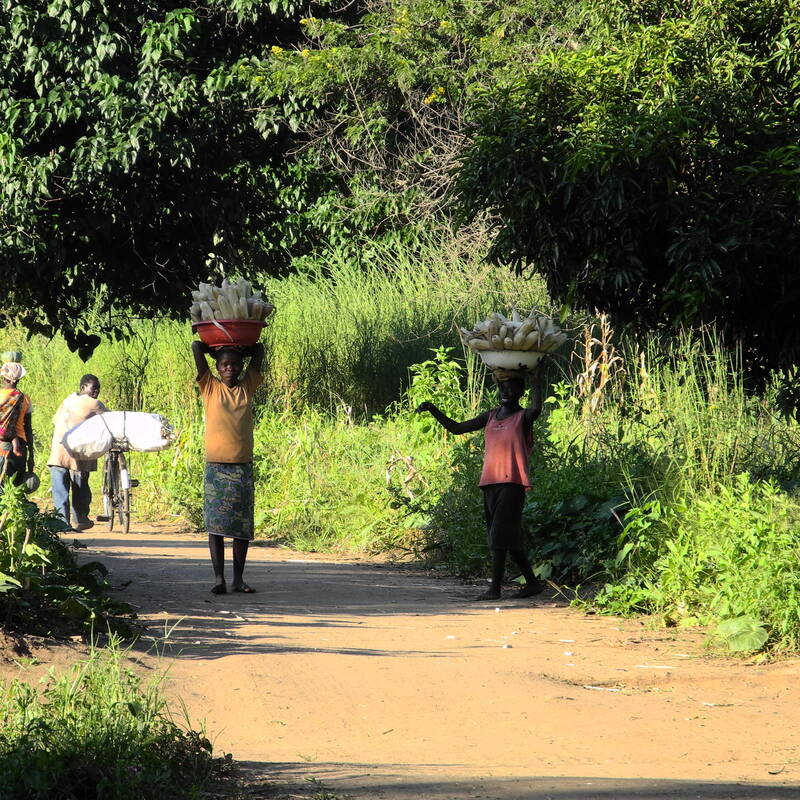 Kawaza Village Visit
Two to three hours
Just outside Zambia's South Luangwa National Park lies a normal, working rural African village which is open and welcoming to visitors to the Luangwa valley. There is nothing artificial or contrived about Kawaza Village, and it offers a rare opportunity to experience and appreciate Kunda culture, and meet local Zambians.
More about Kawaza Village Visit
Let us help you customise your trip
All of our holidays on this site are just ideas; none are fixed. All of our trips are tailor-made, so we'll always adapt them to suit you. Talk to an Expert and let us help you to work out your perfect trip.
---

Talk to an Expert
Call us now! We'll match you with the Specialist in our team who is best suited to help you. Then together we can start planning your trip.

Set up your itinerary
Based on our experience and your ideas, your specialist will create a detailed, costed itinerary. We'll refine it together, until we have a trip that you're perfectly happy with.

Prepare for your trip
The same Specialist will make the seamless arrangements for your trip, send you detailed travel documents, and be available to answer any questions before you depart.

Travel with peace of mind
After you set off, you'll be cared for by our partners in Africa, most of whom have worked with Expert Africa for decades. And if you ever need us urgently, we're available 24/7.

When you return
We love to learn about your trip, and so will always be grateful if you've the time to give feedback to your Specialist when you return.

Other ideas for Zambia safaris
Look at these ideas in Zambia: then talk to us. Will will design a trip that's perfect for you.
---
Other safari ideas across Africa
Talk to us: help us to understand what you like and we can create a safari that will really suit you.
---