I think Hemingway was spot on with "I never knew of a morning in Africa...that I was not happy"!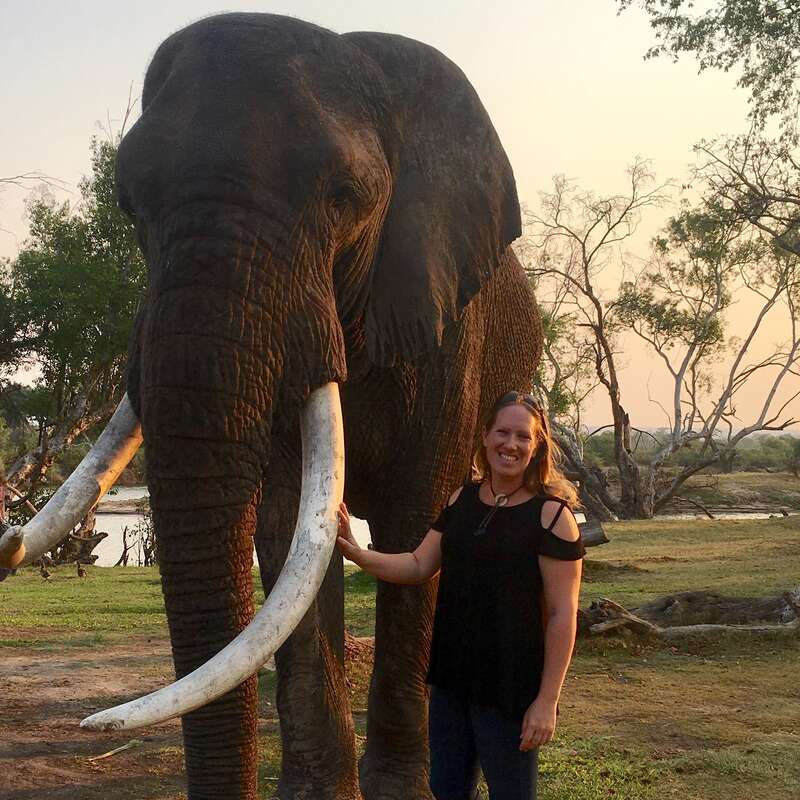 Amanda is in the UK and usually available:
UK time
: 09:00-17:30 Mon-Fri, and occasional Saturdays.
See our
office hours and locations
.
More about Amanda...
Since I first started traveling in 2000, the African continent has been one of my favourite parts of the world. In 2004, after graduating with a degree in geography from the University of St Andrews, I set off travelling again, starting out with six months in Africa and travelling around Tanzania, Uganda, Malawi, Zambia, Botswana, Namibia and South Africa.
From crazy activities like throwing myself off the Victoria Falls bridge and rafting down the Nile, to more relaxing stints in a hot air balloon over the Serengeti and a mokoro through the Okavango Delta, I've been lucky enough to experience some of the best that Africa can offer, through a mixture of travel, work and volunteering.
My love for travel then took me to Asia, where I spent some time teaching English, learning to dive and training to become a scuba-diving instructor. An initial year of travel stretched into several years working abroad. My love for the natural world and exploration then led me to cruise directing for an adventure diving company around South East Asia.
After working in dive operations in Asia and Micronesia, the lure of Africa was strong and so I returned, to manage a hotel in the Drakensberg in South Africa. It was the perfect place to hone my hiking skills and, after finishing the job, I spent some time exploring Southern Tanzania then headed north to climb Mount Kilimanjaro. Reaching the summit of Africa is one of my top experiences to date. Moving on to Zanzibar to manage a dive lodge on the east coast, I took every opportunity to continue exploring the surrounding areas.
I moved back to the UK in late 2016 to be closer to family, and joined the Expert Africa team shortly after. I completed my first trip to Rwanda in May 2017, then trained up with the Zambia and Southern Africa team - including four really detailed research trips to Zambia.
I took a break from London life for a couple of years, largely over the pandemic period, to work with a small, high-quality adventure travel company based in the Pyrenees, in France where I helped travellers from all over the world to go climbing and trekking in high, remote areas. Perhaps the high point of my time here, in more ways than one, was leading a team of my own to the summit of Kilimanjaro.
Now, I'm delighted to be back with the Expert Africa team! Zambia remains still close to my heart - who could forget the camps, the characters, the wildlife, and a particularly amazing trip to the remote Liuwa Plain in the west of Zambia? So, I'm now back to managing our Zambia programme and really looking forward to building further on my knowledge of this beautiful country and the many amazing experiences that it has to offer. And then, perhaps, exploring more of Southern Africa in more depth ...
Amanda's most recent Africa trips
---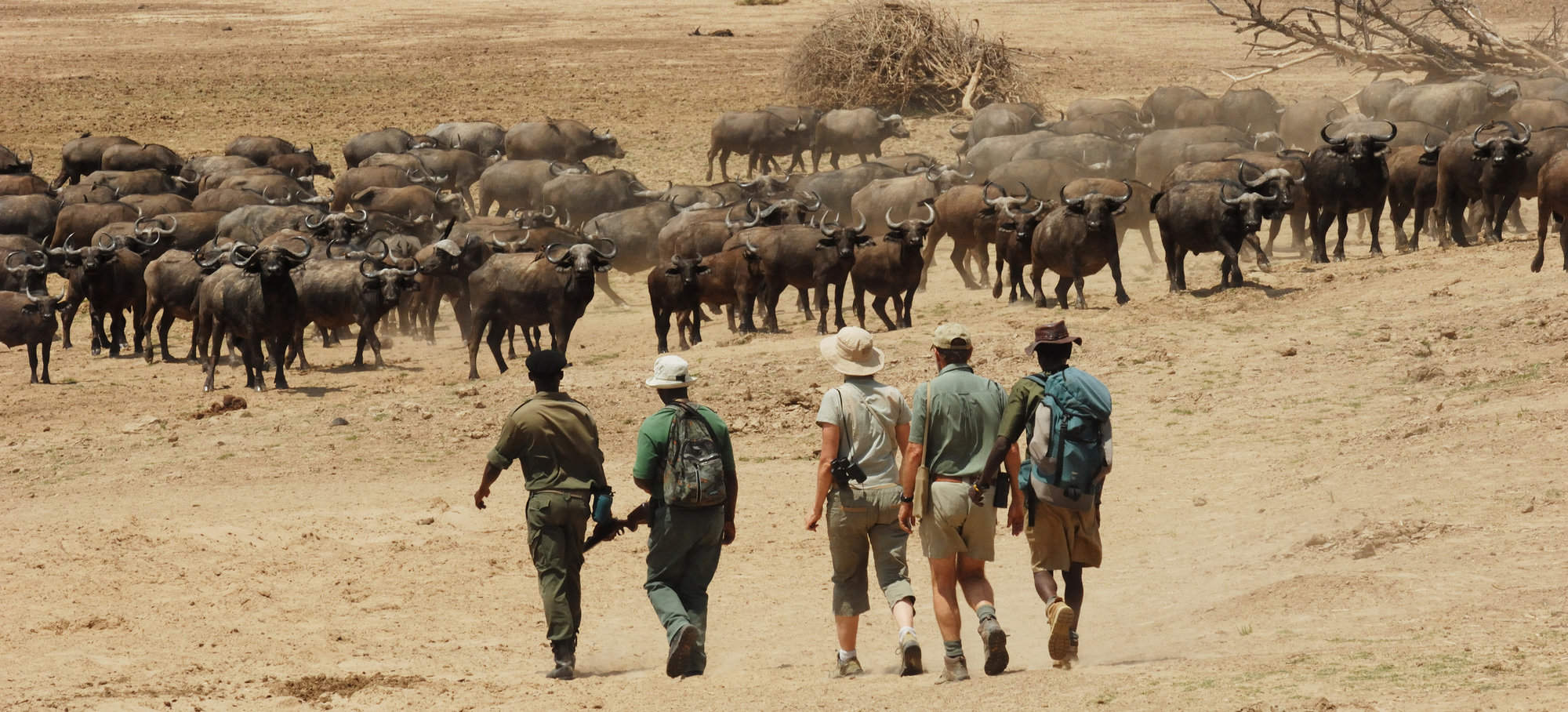 Zambia
This was my fourth trip to Zambia, to visit a couple of new camps in the South Luangwa and also to head across the the remote Liuwa Plain National Park, to the west of Zambia. I was expecting remote wilderness, but fell in love with the incredible landscapes of Liuwa, the spectacular lightning storms, the mass of the wildebeest migration and the beauty of the scenery and wildflowers - I hope I get the chance to return!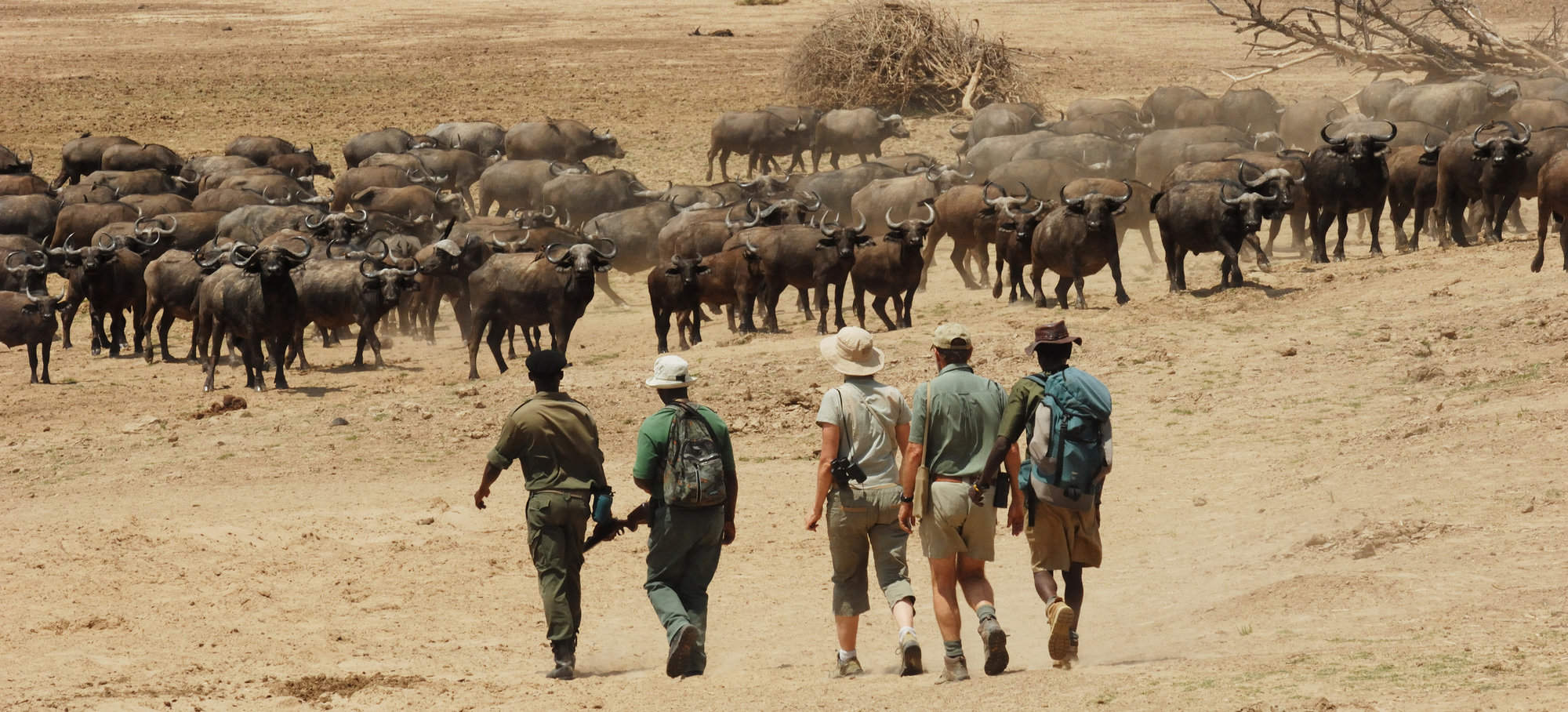 Zambia, Rwanda
I really enjoyed this trip to Zambia. I was able to see the majority of the Kafue, and stopped off in the Lower Zambezi and the Luangwa NPs to visit some new walking camps. I enjoyed fantastic guiding, beautiful and remote locations and some incredible wildlife experiences. Paddling in the (hippo and croc free!) sections of the Mwaleshi River was a great way to cool down in the October heat, but the highlight had to be tracking a leopard on foot - we ended up crouching near to the tree in which it had dragged a kill to watch it feed - incredible! I also flew with RwandAir to check out the new London to Kigali route (brilliant, and so convenient) and popped in to a couple of new boutique hotels in Kigali - welcome additions to the accommodation in Rwanda's capital city.

Namibia, Zimbabwe, Botswana
I was last in Namibia in 2008 during an overlanding tour, so it was a pleasure to re-visit the country. The main aim of the trip was to update chapters of the Namibia Bradt Guide and so we covered plenty of ground, with a few days in eastern Etosha, then a week exploring the Caprivi Strip. I loved the diversity of the varying landscapes we drove through, and the smaller national parks along the Caprivi were great spots for some game viewing, with elephants wandering straight through camp during our stay at Nambwa. I ended my trip with a few days in Victoria Falls and a helicopter flight over the Falls - what an incredible experience!
Amanda's previous Africa research
---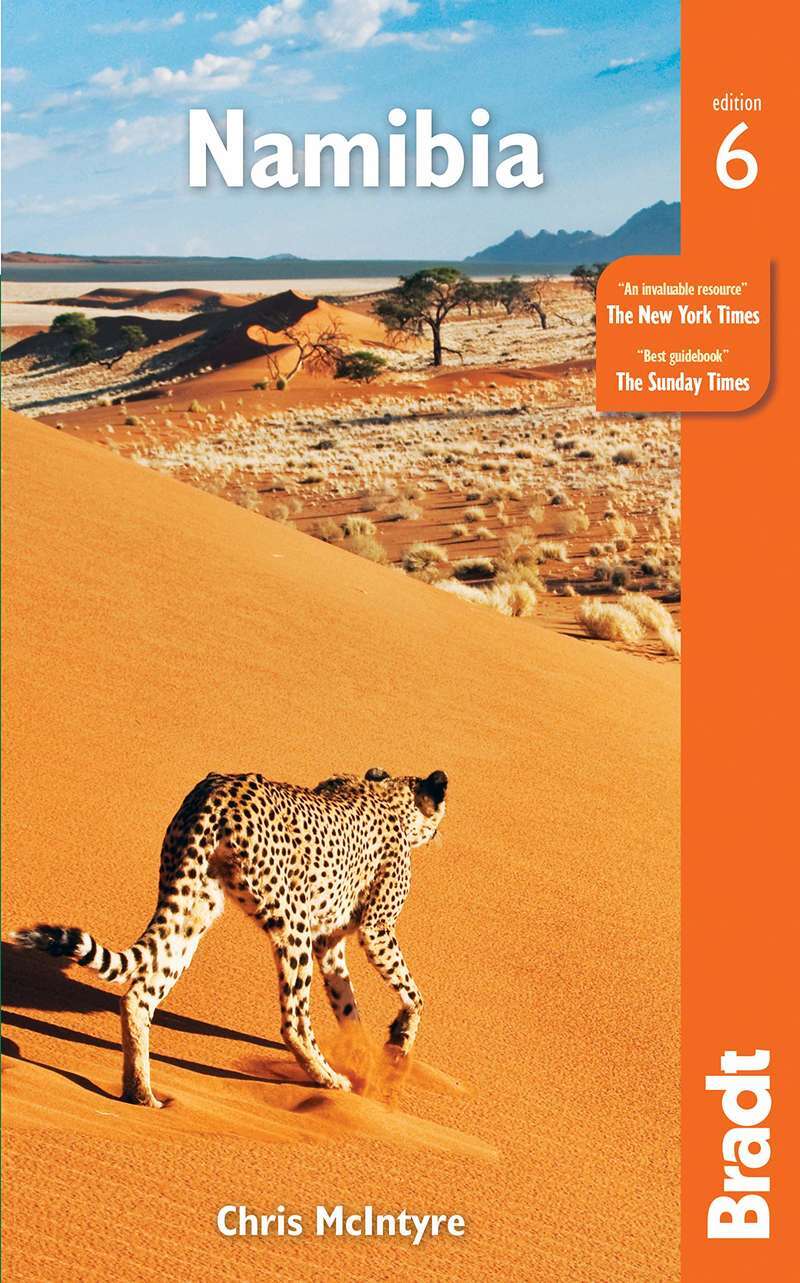 Namibia
Major contributor
6th edition
2019
Self-driving through Namibia to update the Etosha & Caprivi chapters was a brilliant way to see the variation of landscapes. I loved the eco ethos and design of Nkasa Lupala and Serondela - and the elephants wandering through Nambwa was a highlight!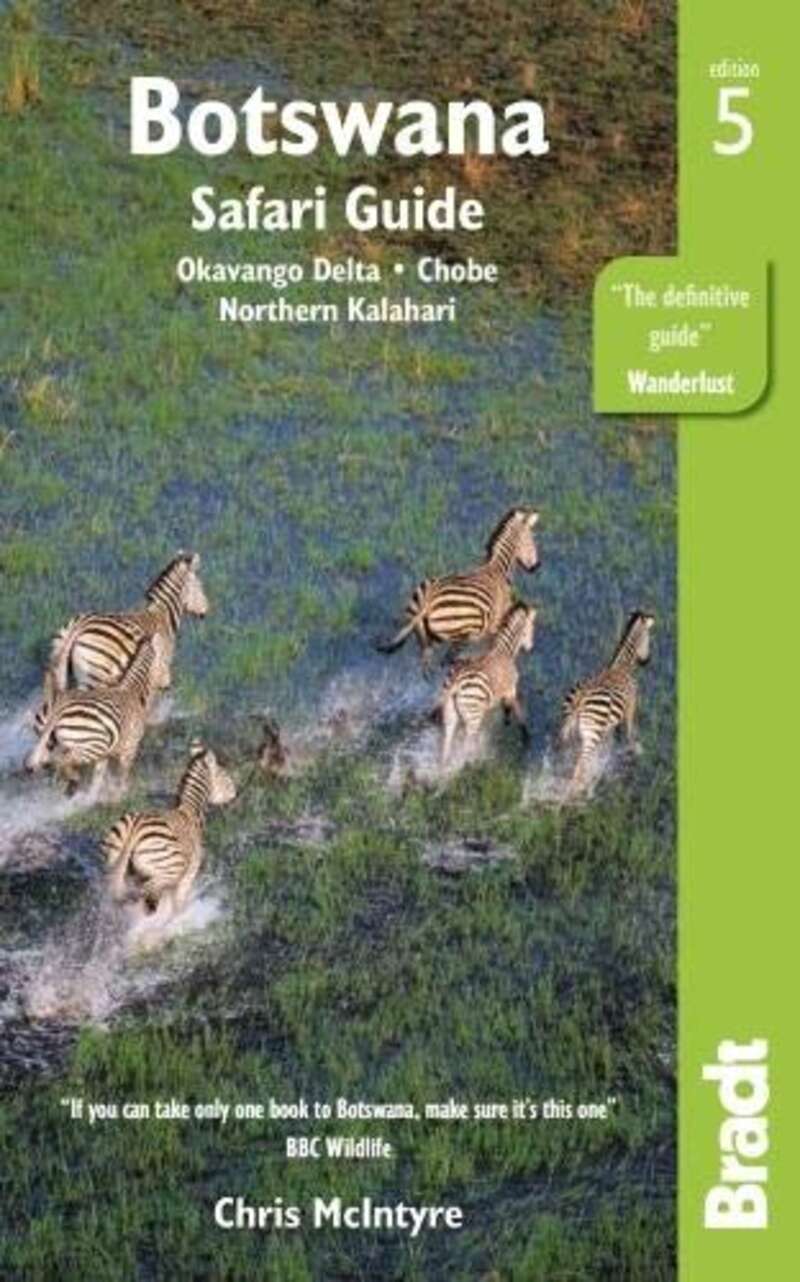 Botswana
Major contributor
5th edition
2018
As part of the Zambia team, I updated the Livingstone section for the 2018 edition of the Botswana Safari Guide - it was great to spend an extended period in this historical town and properly explore an area I've previously only passed through.
Reviews from Amanda's latest travellers
---